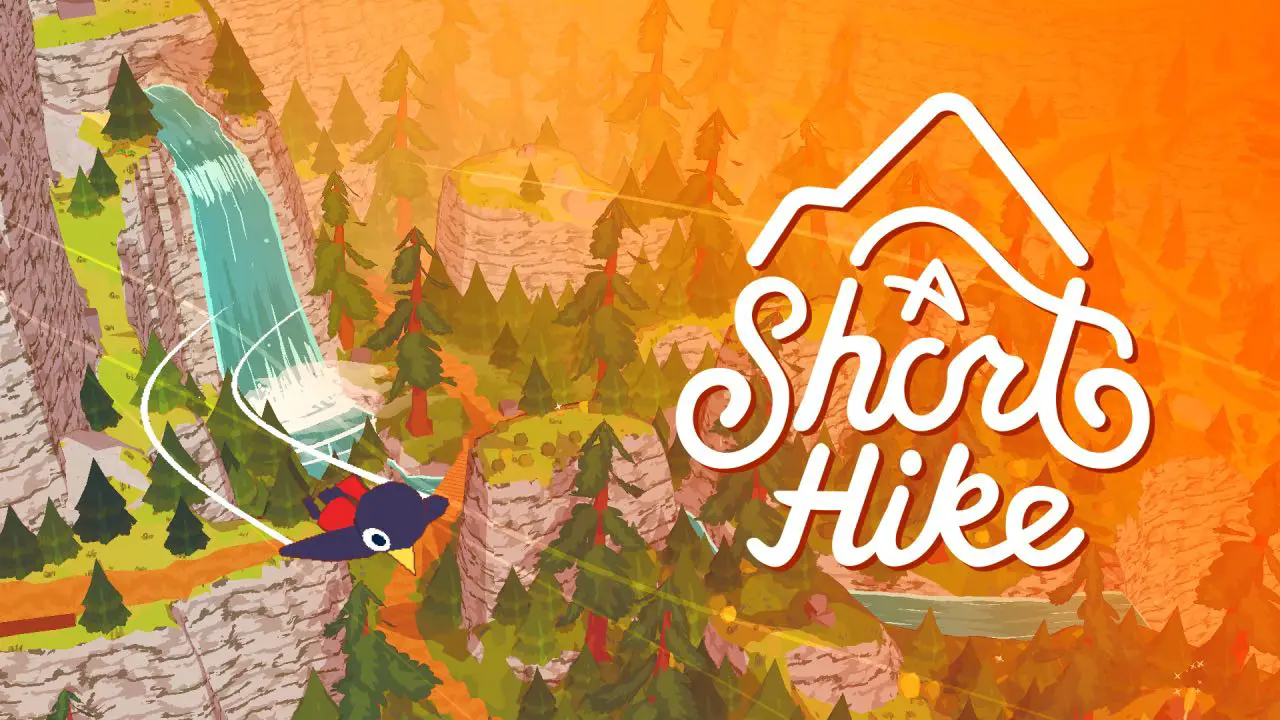 This guide includes a description and pictures of how to achieve every achievement in A Short Hike as well as all fish and feather locations.
Story Related Achievements
Hawk Peak – You made it to the top!
Reach the Peak of Hawk Peak Mountain. In order to do so, the game recommends you have at least 7 golden feathers before trying to reach the top. Each one of them will increase your stamina. The cold will freeze your feathers so use your stamina wisely as you climb.
The End – Take a nice long nap.
Once you've reached Hawk Peak, go back to your aunt's cabin and interact with it. Claire will be given the possibility to take a nap. By accepting, you will trigger the end of the game and unlock this achievement. You will be able to keep on playing after the end credits.
Events Related Achievements
Remember This Day Forever
Successfully hit the ball 30 times in a row while playing Beachstickball. Beachstickball is a mini-game that you'll be able to discover just next to the graveyard, on the beach. You'll be invited to play and send the ball back for as long as you can.

If you hit the ball 10 times in a row, you will get a golden feather.
If you hit the ball 20 times in a row, you will get some coins.
If you hit the ball 30 times in a row, you will get a baseball cap and you will unlock the achievement.
Parkour Master – Beat each parkour race once.
Beat Avery at least once at all 3 races. In order to get the Parkour Master Achievement, you have to beat Avery at least once on each race track. There are 3 race tracks, you can beat her by taking shortcuts – Avery usually sticks to the path. When you beat her at all 3 races, Avery gives you a metal.
Parkour Related Achievement
Parkour Master – Beat each parkour race once.
Race to the Light Tower
Meet Avery somewhere near the marathon track, she will ask you to do a parkour race.
You start at a spot near a cliff (near the light tower, which is above aunt May's house) and run to the light tower. If you beat her once she gives you a walkie-talkie. You can use this to restart the race, give up while racing, or check on her location.
You can only use 3 feathers for this race.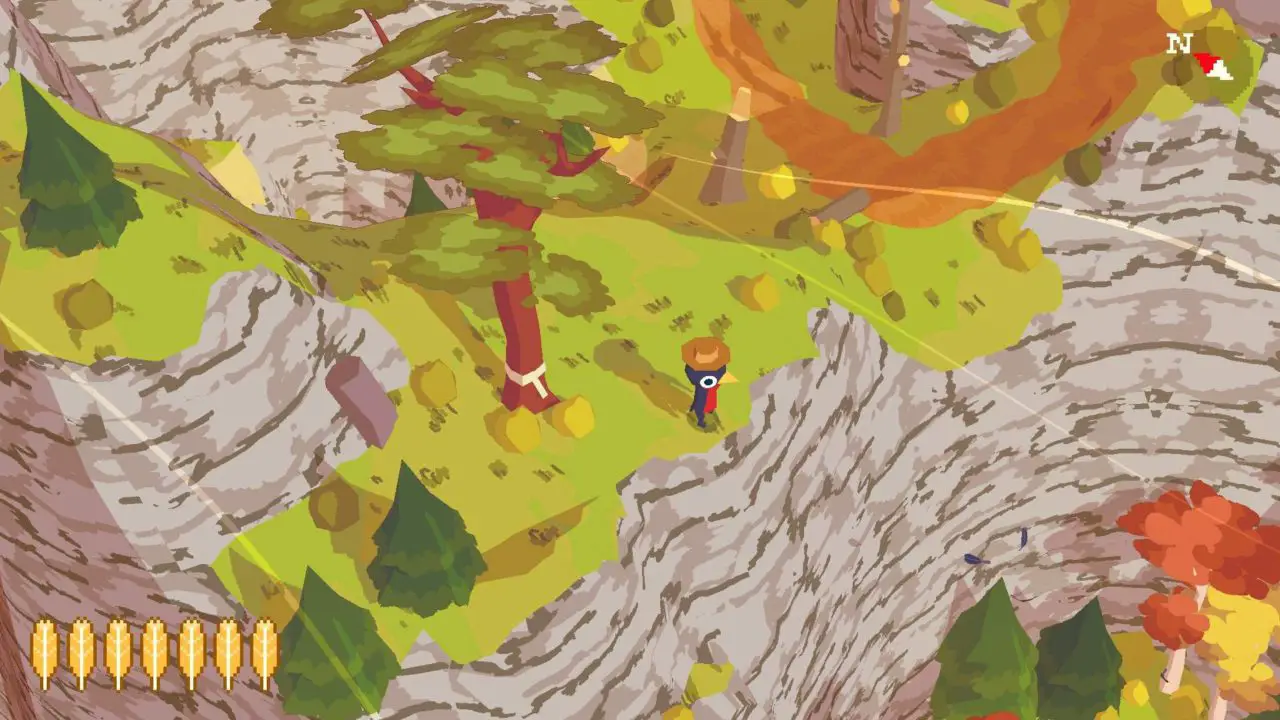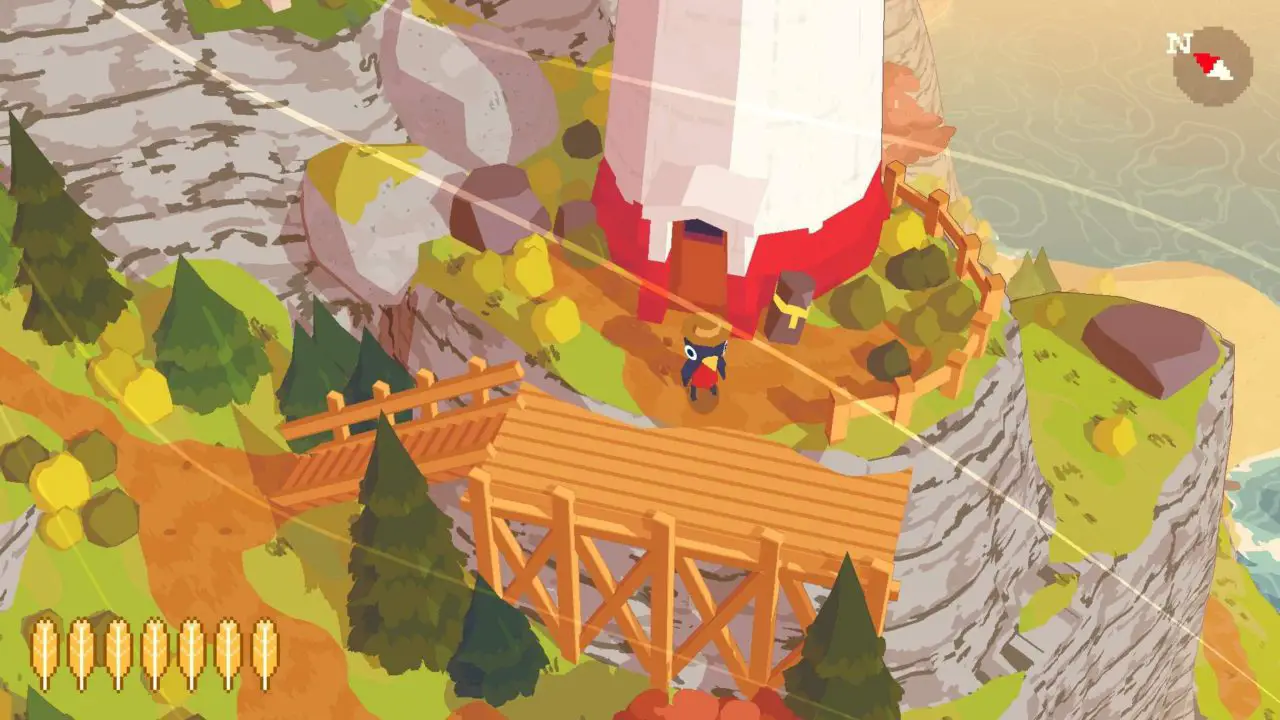 Race to the Abandoned House
You start near the cemetery (near the orange islands and the spot where the kids play beach stickball) and race to the top of the abandoned house.
You can only use 5 feathers for this race.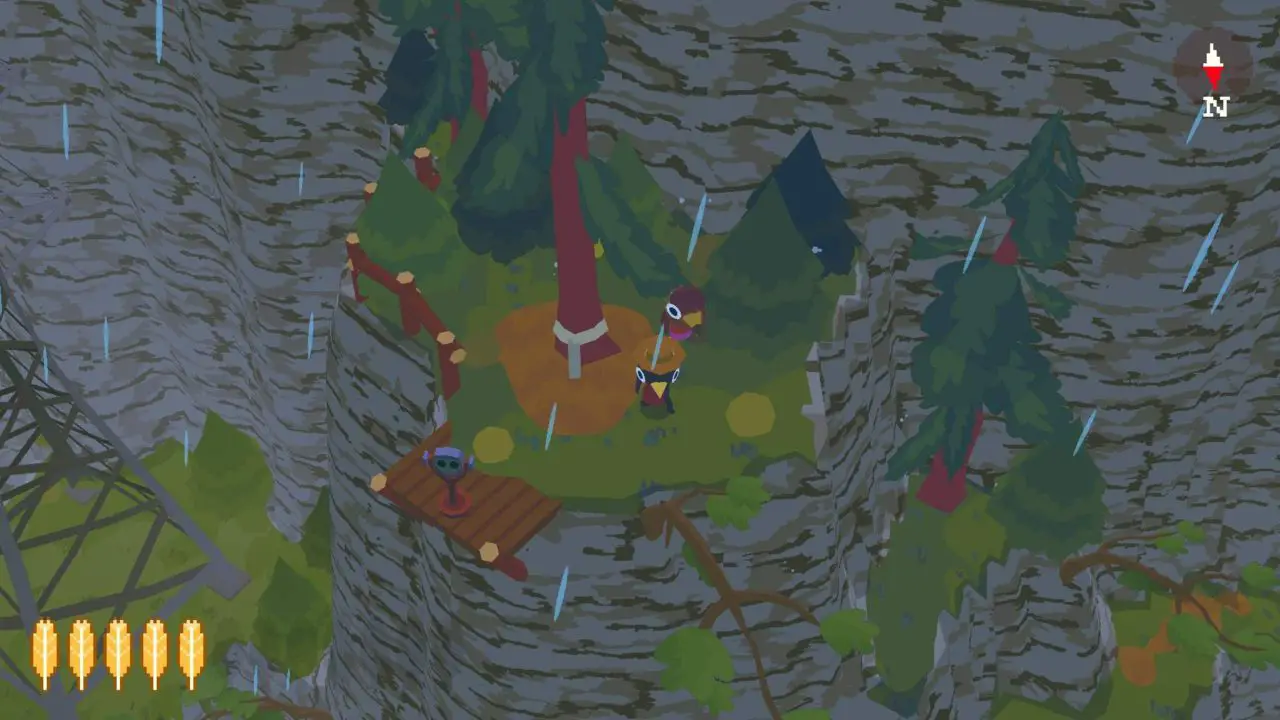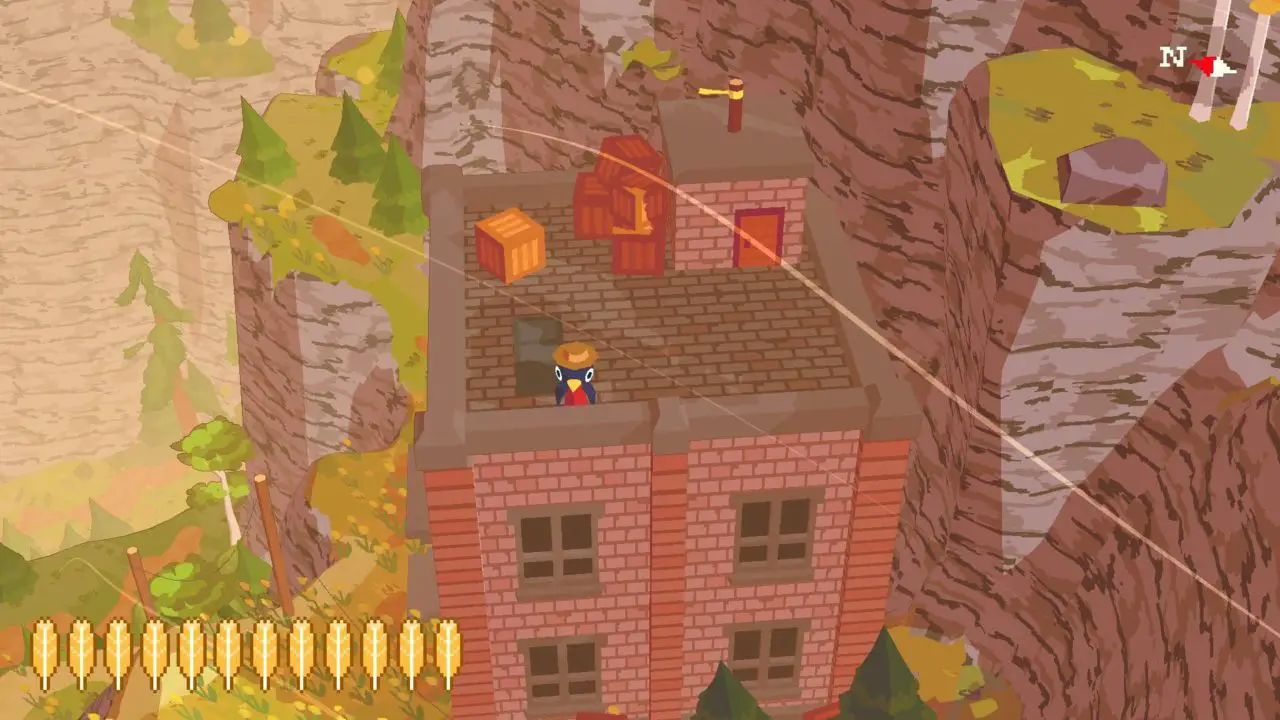 Race to the Top of Hawk Peak
You can meet Avery near the Visitors Center. This is the last and hardest race Avery challenges you to. Make sure you do not waste your stamina once you start climbing the mountain because there are limited hot springs around to warm you up. Your stamina regenerates pretty fast once you step into a hot spring so I recommend running through them instead of stopping.
You can only use 9 feathers for this race.
At the end of the race, Avery will hand you a medal and the achievement Parkour Master will unlock.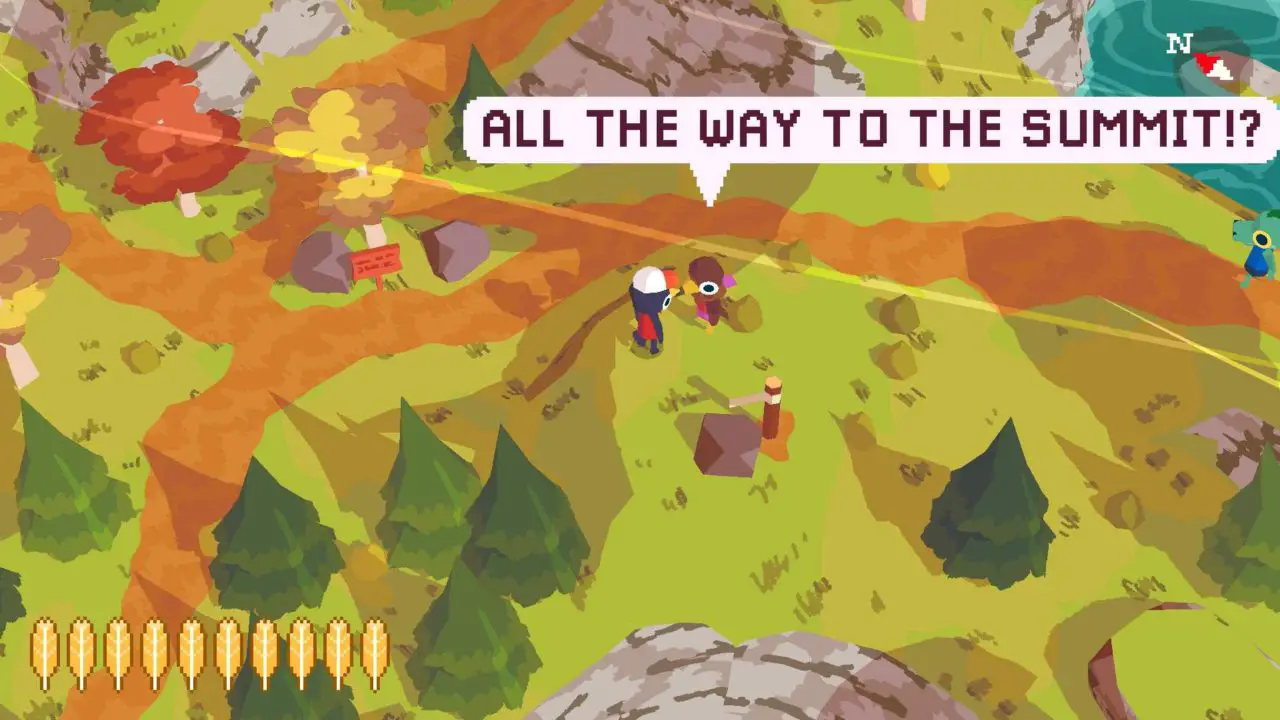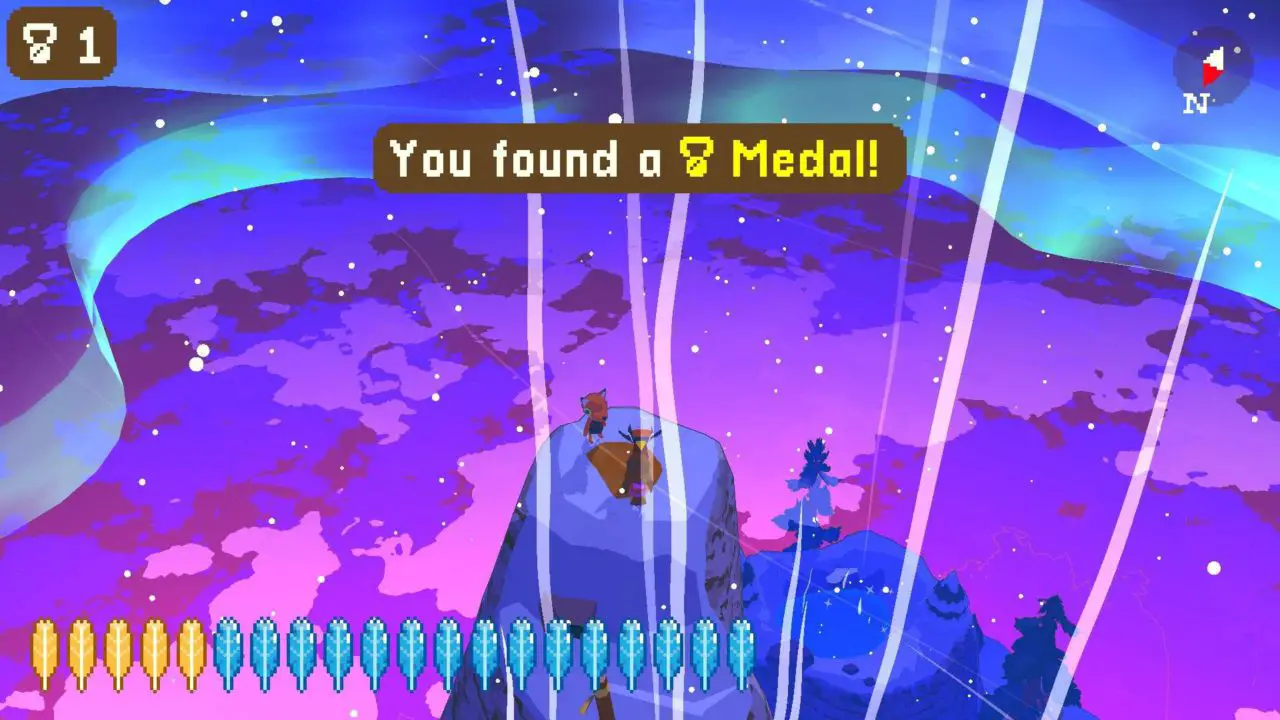 Collection Related Achievements
Feathers Finder – Collect 10 golden feathers.
There are 20 Golden Feathers in total, but you only need to find 10 of them to unlock this achievement. See All Feather Locations for help locating them.
Feathers Forever
To unlock this achievement you must find all 20 Golden Feathers and 2 Silver Feathers. See All Feather Locations for help locating them.
The Fish Are Biting Today – Trade every species of fish from the journal.
There are 22 species of fish in total but you only need to find the 15 specified in The Fishermans Journal.
Strategy
To begin fishing, first head for Meteor Lake and speak with the fisherman there. He will give you a Fishing Rod. Equip the Fishing Rod and ready it with the Use Item button. Press the Use Item button to cast a lure onto any body of water. Wait until the lure goes under the surface of the water (you should see some ripples surrounding the lure first), then pull back in the opposite direction of the lure while holding the Use Item button to reel in the fish.
You can speed up the time needed to attract fish to a lure by equipping Bait from your Inventory. You'll get your first set of bait from an NPC southwest of Meteor Lake, who requests that you retrieve his missing camping permit from a fish that apparently swallowed it.
In order to Catch the Actually Rainbow Trout you will need to speak to this NPC first, but it is not required to complete the achievement. He'll offer you Coins for each fish you trade into him, but only for the first time. The Duck captain will offer also offer a handsome Coin reward for Albino variants of fish, but again only for the first one of each kind.
For all subsequent trades of any particular fish (after the first), the Duck captain will instead reward you with Bait. Trading all 15 kinds of fish to the Duck captain will reward you with the Golden Rod, which greatly increases your chance of catching rare variants of all fish!
Trading all 15 kinds of fish to the Duck captain will also unlock The Fish Are Biting Today Achievement!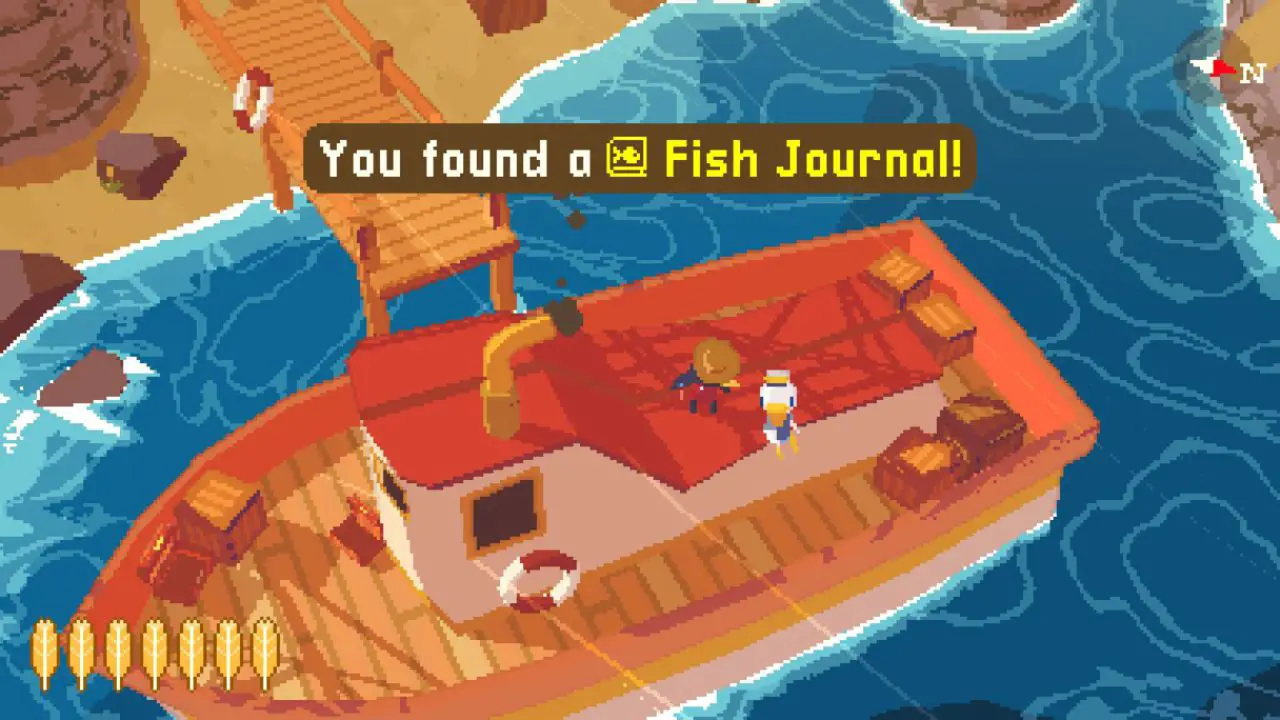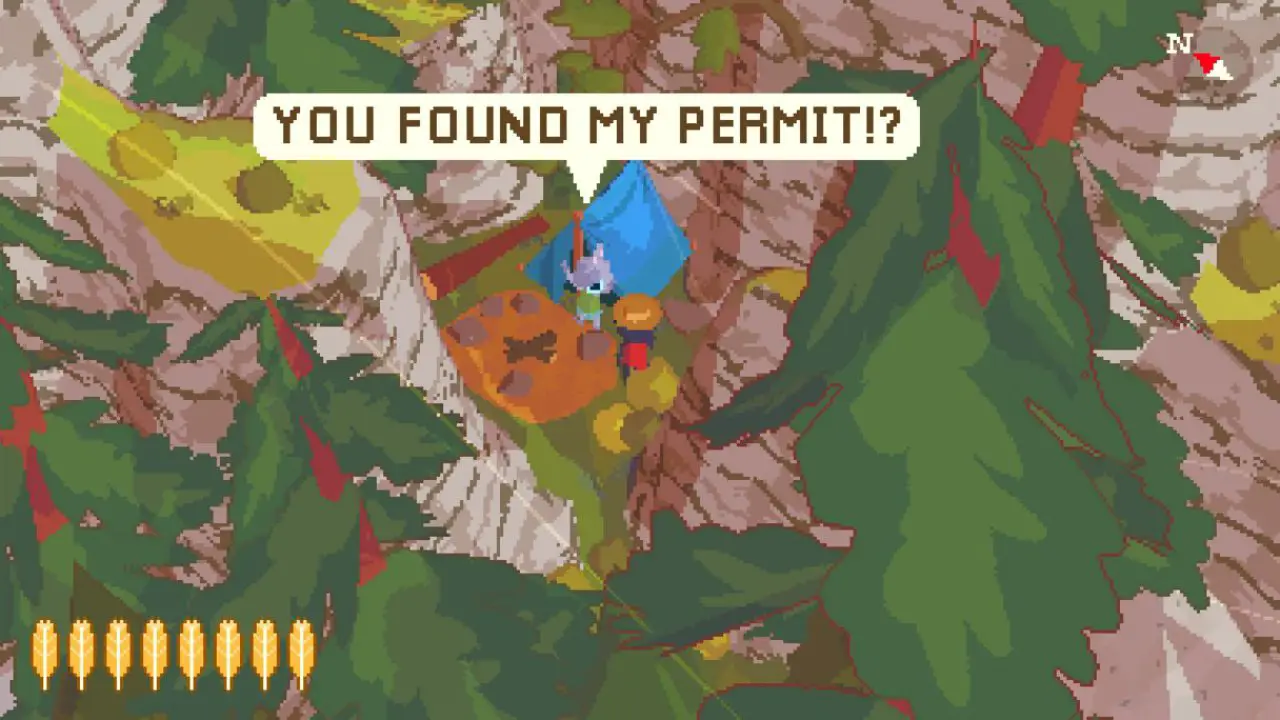 That's everything we are sharing today for this A Short Hike guide. This guide was originally created and written by Debauchery. In case we fail to update this guide, you can find the latest update by following this link.
If you believe that any of the content on this site violates your rights, including your intellectual property rights, please contact us immediately using our contact form.