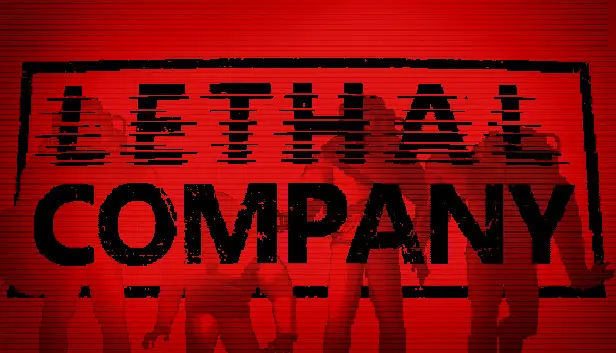 Title: A Hat in Time – Death Wish EX Boss Hatless Guide
Release Date:
Developer:
Publisher:
Information about A Hat in Time – Death Wish EX Boss Hatless Guide is still incomplete. Please help us fill the details of the game using this contact form.
A bullet point style guide on all EX/Death Wish bosses in the game, sorted by phase. The secret boss will be added eventually. Assumes no hat ability usage, as that is a condition for some DW Stamps.
Mafia Boss EX
Phase 1
Spin: Stay around the center of the arena. This allows you to get to him in time when he gets dizzy, and makes dodging easier.
Spin goes back and forth 3 times in this phase.
Ultra Charge: Stay as close as possible to the boss to make the subtle speed difference and flying orbs not a problem. (About two to three Hat Kid's distance.) Try to get a good rhythm to only use single jumps; from my experience Double Jumps throw everything off.
Mafia Ball: Watch for where the hole is and position to where you can hop inside it as it spins upwards. The hole itself cannot hurt you, so no need to be that careful.
Charging Mafias: Really the same as the original boss, just faster. Feel free to double jump and/or dive. Just don't dive in the direction the mafia is charging, as you'll get hit.
Toss: Stay around the edge, but not quite the far edge, and jump back and forth. This makes his vulnerability period longer, and you only need to worry about one side.
Phase 2
Spin goes an extra time in this phase.
Constantly "twitch" back and forth during this phase, this makes the bags most of the time not even be near you, since they track where you're heading, not where you currently are.
Keep an eye on the bags above, at this phase you should have phase 1 down to the point that you're somewhat aware of Mafia's position from audio ques alone.
Charging Mafias: Make sure to double jump, otherwise you will get hit.
Mega Charge: Again use single jumps and get a good rhythm down.
Health Pons: You can save them for later in this boss. Avoid using Magnet as it can actually be more of a pain than a help.
Two Birds
Unfortunately, Two Birds has a very RNG heavy pattern, so it's hard to give advice other than "git gud, kid."
Many say to try to keep them "in sync" and using the same attacks. I personally disagree though, because their vulnerability periods are so short that most of the time, you can't hit them both if they attack at the same time. (Buzzsaws on the ground being one exception.)
Just hit them at any opportunity. And dive a lot.
All Phases
Start by diving into one bird, then wait for the second "dive" of theirs to attack the other. This is the only truly consistent part of the boss.
Dive invincibility frames are your friend! A lot of the time, you can actually ignore the other birds' attack because of iframes from a dive.
Disco Balls: Shorthops (tap jump for a short time) are your friend. Stay far away and spam shorthopping, then double jump and dive in at the end to attack. Phase 2 they will always do the "Oh!/Uh!" delay before dropping. Phase 1 and 3 it is immediate.
Pay attention moreso to audio ques than visual. This is a very visually chaotic fight.
Generally hang around the far edge, it lets you keep an eye on both birds, and most vulnerabilities they approach you anyway. (Aside from ground Buzzsaws)
Knives can be dodged by walking to the side, but you must jump over them at the edges.
Most attacks can be avoided by simply being in the air.
Cars: Go to an edge over the circle to avoid the cars.
Parade: Start moving in a zig-zagging pattern to avoid your path overlapping. You can dive through the crowd safely if a boss is standing in it, so it is mostly ignore-able; just make sure you have a safe landing spot open.
Note: During Seal the Deal, they provide great health recovery opportunity.
Snatcher EX
Snatcher only has one phase, and just gets faster. He still doesn't have much health.
Phase Blue
Bottle Bombard: Rapidly dive, same as original. Watch for a bottle left behind.
Crowd + Shockwaves: Stand directly near Snatcher to dodge the crowd, and jump over the waves, only use a double jump when absolutely necessary.
Simultaneous Shockwaves: Dive far away for this one, double jump -> Dive, and repeat, adjusting position accordingly.
Red Waves: Dive forward, dive back, right as the wave indicators reach you; otherwise they'll track where you dove to.
Rapid Teleporting: Even a grounded dive dodges the stun, but a shorthop is most reliable. You do not need to dive to dodge the bottles; just a leisurely stroll and hopping does fine!
General Tip #1: If you have trouble with the general attack pattern, consider practicing with Quality Time With Snatcher. Seriously, this is a cakewalk compared to 12-minute speed Quality Time.
General Tip #2, Bottle Canceling: By hitting Snatcher with a bottle, it will cancel his current attack. It can be tempting to wait for a tough attack to cancel it, but this only stalls the fight longer; just throw bottles immediately. If you have a choice between bottle or attack, definitely use melee, since a bottle is a free ranged hit while he's in the middle.
Mustache Girl EX
Hoo boy. Could write a whole guide on this boss alone.
Phase 1: Throne Room
Divebomb: Just dive in another direction from where you were running. She does it so fast that most of the time, she'll miss.
Slap: I memorized how long this takes, but you can use audio too; it gets higher pitched and more frequent the closer she is to the attack itself. Attack once she is doing the slap and you'll phase right through it and deal damage.
Spinning Dive: Double jump facing towards where she's heading and homing attack, easy.
Timepieces: Double jumping and diving is the only consistent method I found to dodge this. Here's a little exploit though; if you're around the gate, sometimes she'll glitch out and appear inside the wall, and the attack will be rendered worthless. You'll get no attack opportunity until her next attack though, after she falls through the floor.
Phase 2: Hyper Zone 1-on-1
Beam: The direction she turns first is decided once she warps, not once she starts firing. This sometimes results in it messing up jump timing if you're double jumping. For this reason I recommend single hold jumps instead. Despite it's size, a single hold jump is enough. (You'll want to master that anyway for Shield Phase.)
Beam 2: She'll start teleporting away at roughly hit 4 to 6. She only teleports once. You'll know you're in Ball Phase once she teleports more than once; I recommend stalling and hopping back and forth once this happens.
Timepiece toss: Walk in a wide circle. You can also snake slightly back and forth while walking forward, but that's harder to execute. The wave is in the direction you're heading on impact, with very slight but insignificant variation.
Slap: is much faster. Strat is the same though.
Phase 3: Ball Phase
Mostly the same pattern other than some crucial Beam strats.
Beam: Always be in the air and/or have a jump lined up after kicking the ball. If you're grounded and not jumping (e.g. dived into it, landing after double jump) you can get hit by a follow-up beam. Always assume she's doing an insta-beam when kicking the ball.
Hitting the boss still keeps the timespiece shocks active…sometimes. It's pretty inconsistent, but for your own safety, assume they're still there. I believe it may be when they land after hitting the boss that they spawn? Further testing necessary.
The ball spawns in the center, and falls straight back where you last hit the boss.
Phase 3: Shield Phase
Easily the hardest phase. No really.
Beam: There are now added timepiece crosses, but it's still very safe to move in a square pattern; directly towards Mustache, or from side to side. Just don't stay in one spot while hopping over, and it's the same attack. Also, she only teleports away once again.
Rapid Hops: I do not recommend approaching, as it's way too risky; stay far away, run around one direction, and shorthop over shockwaves. The vulnerability after is quite long, so immediately go for an apple afterwards.
Divebomb 2.0: Pay close attention to where Hat Kid is in the circle. If she's on the outer circles' ring, walk in a semi-wide circle. If she's in the inner circle, double dive and then strafe. Arguably the hardest attack to dodge.
Final Phase: Ultra Instinct
General Tip #1: Never homing attack without a second jump or a dive saved up. If you have to land after an attack, you risk getting hit by a beam spin.
Keep a close eye on the random timepieces falling.
Rapid Jumps: Same as before, but really don't approach now. Actually a blessing, as it allows you to stall for HP regen.
Slap: Nearly impossible to hit without Time Hat. I consider this a stall move.
Timepiece waves: Do a large circle. The snaking method will no longer be reliable.
You'll mainly attack during Beam, as that is her most vulnerable move in this phase.
That's everything we are sharing today for this guide. This guide was originally created and written by Dark Meta Knight. In case we fail to update this guide, you can find the latest update by following this link.
If you believe that any of the content on this site violates your rights, including your intellectual property rights, please contact us immediately using our contact form.