A virtual camera is a computer software camera, which can simulate a "real" camera and can automatically capture the screen of the computer's native software. With the help of the push streaming platform, the screen can be presented to your fans or friends in real-time.
So how do we use the virtual camera in VTuber Maker?
On what occasions will we use virtual cameras?
Use Zoom, Discord, Skype, Google Meet, Microsoft Teams, and other platforms for an online class, presentation, interaction, and entertainment.
Use OBS and other push work for a live broadcast.
How to use a virtual camera with VTuber Maker?
Open the virtual camera of VTuber Maker (Broadcast). If your computer does not have a virtual camera, the computer will prompt you to install a virtual camera, just click OK. See the end of the article for installation issues.
Using Zoom and OBS Instances
Zoom combined with the virtual camera
Take it as an example: open Zoom and select the VTuber camera in Zoom: "VTuber Maker Virtual Camera". Finally, share the software screen with your colleagues and friends.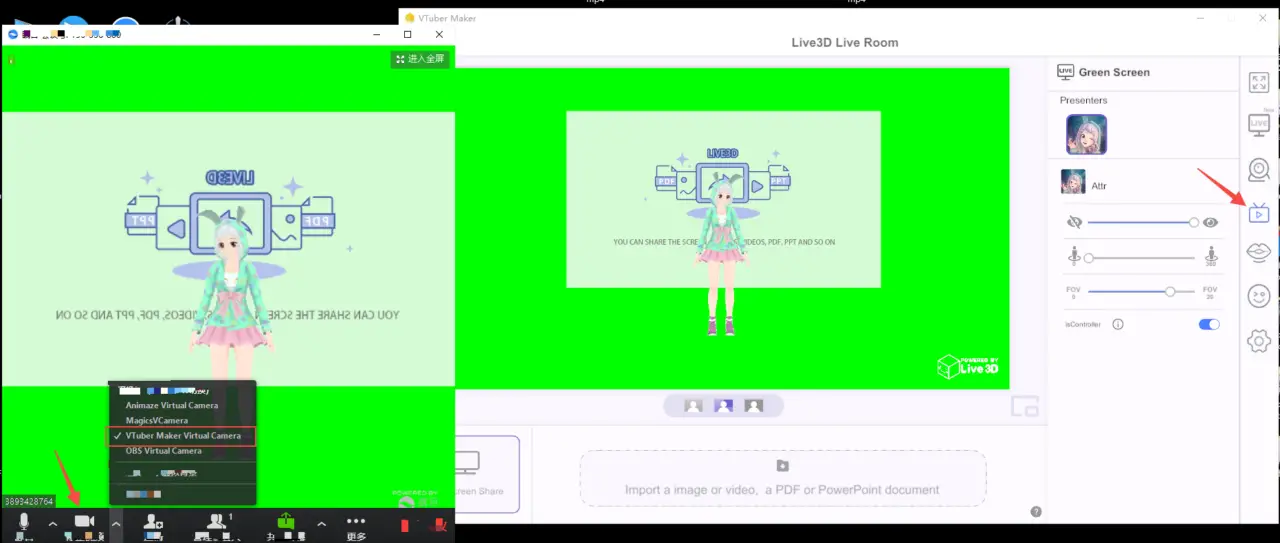 OBS combined with the virtual camera
Also turn on the virtual camera switch of VTuber Maker, same as 2.1; then click New capture > Video Capture Device > Input name > Select VTuber Maker Virtual Camera. Finally presented in the eyes of your fans and friends.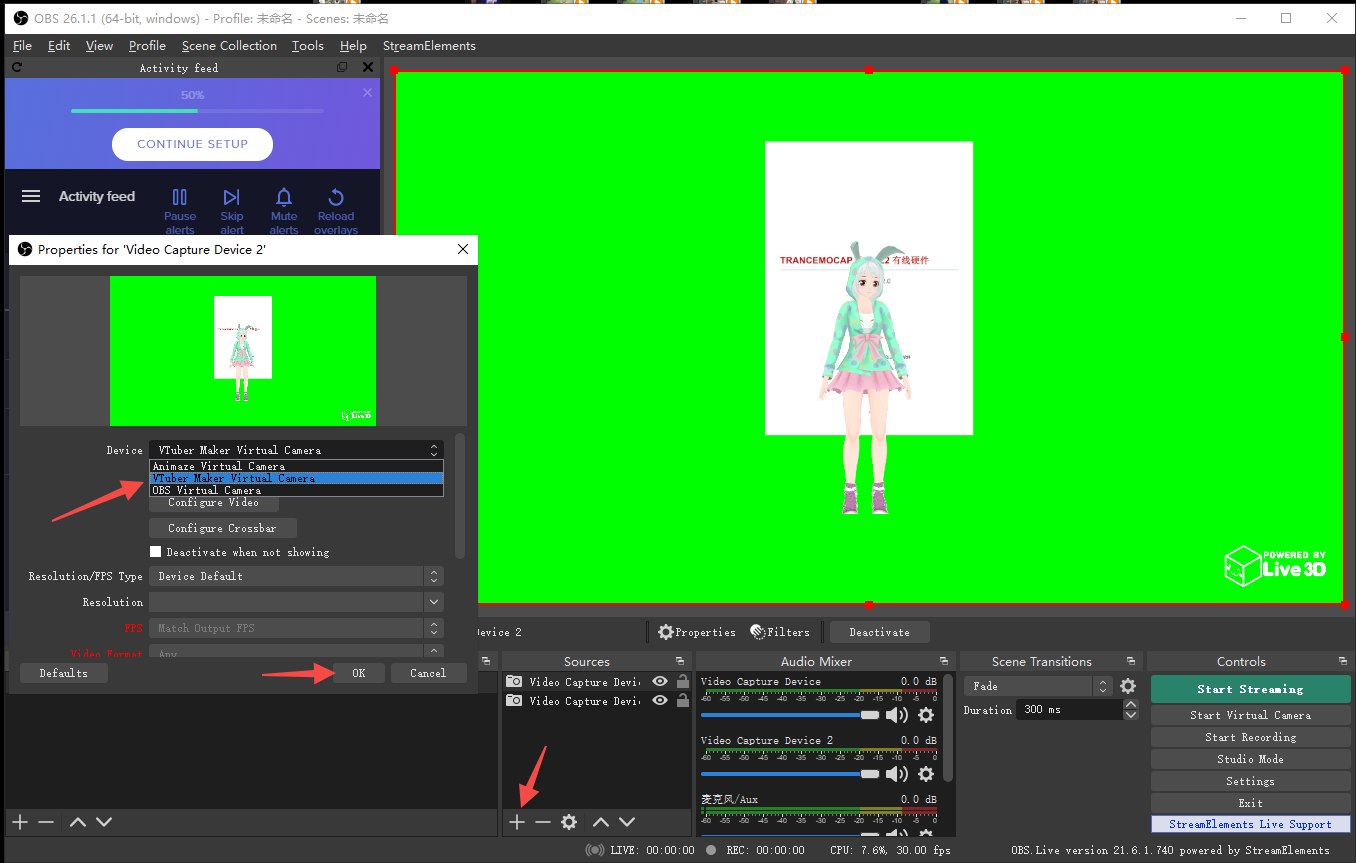 Troubleshooting
Installation or uninstallation issues
Install
By default, the first time you click the virtual camera button, you will be prompted to install, just click OK.
setting > device > install。If there is no response when the virtual camera is enabled and the installation fails, you can consider installing it again, setting > device > install.
Uninstall
Settings > device > virtual camera driver > uninstall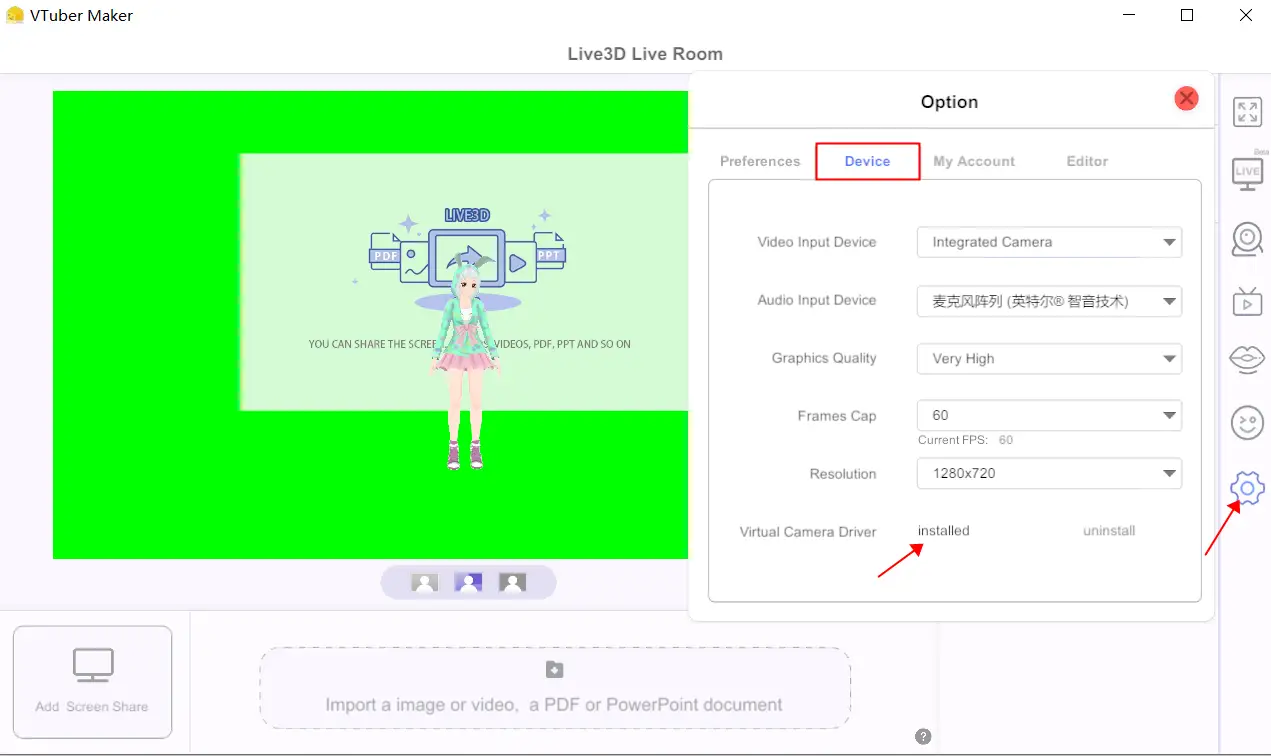 If the installation or uninstallation of the above two methods fails, you can consider clicking the file to execute in the installation directory. By default, the installation directory can be found here
...\VTuber Maker\VTuber Maker_Data\StreamingAssets\Live3DVirtualCam"
Live3D_installCam.bat:install
Live3D_UninstallCam.bat:Uninstall
Browse the local files installed by VTuber Maker: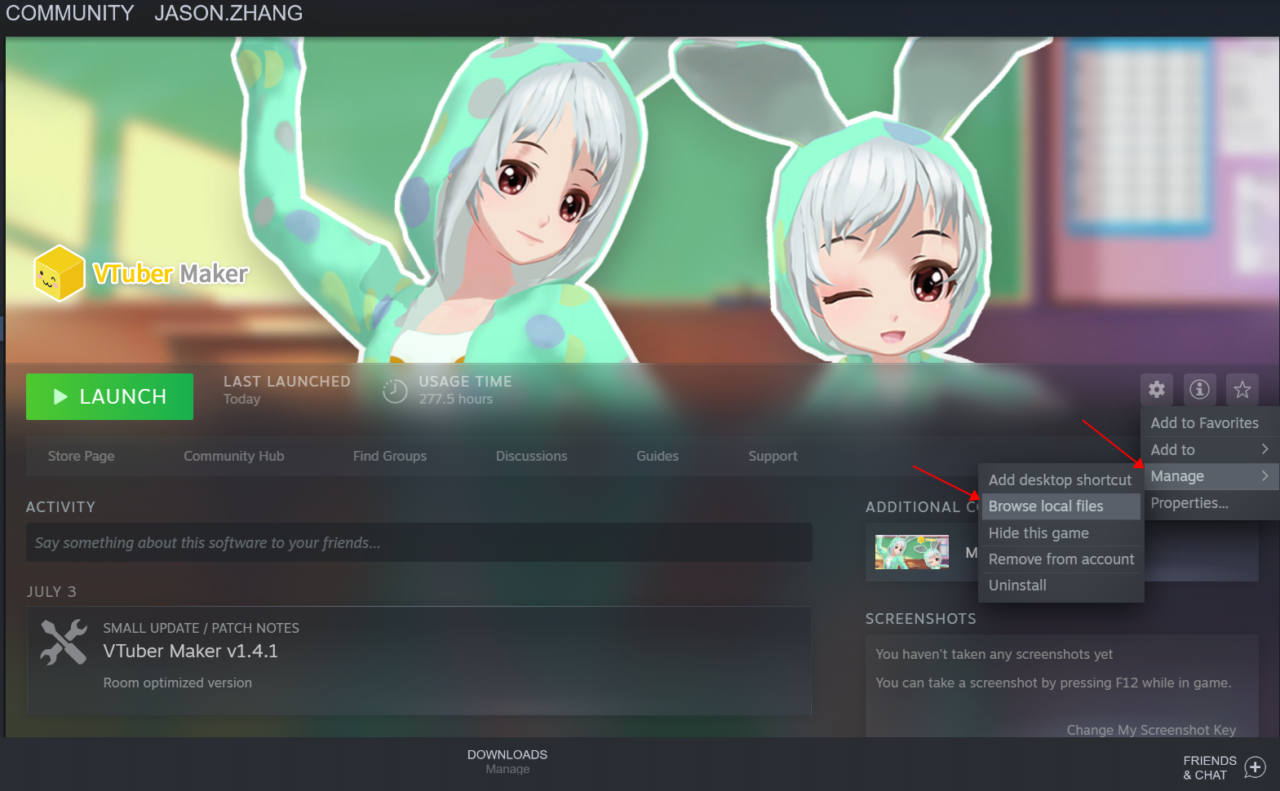 Open Directory:
If none of these are working, feel free to contact the official support here.
And that concludes this VTuber Maker guide. Help us improve this guide by leaving your suggestions in the comment section below.
If you believe that any of the content on this site violates your rights, including your intellectual property rights, please contact us immediately using our contact form.