Underworld Idle – All Contracts of Undead Faction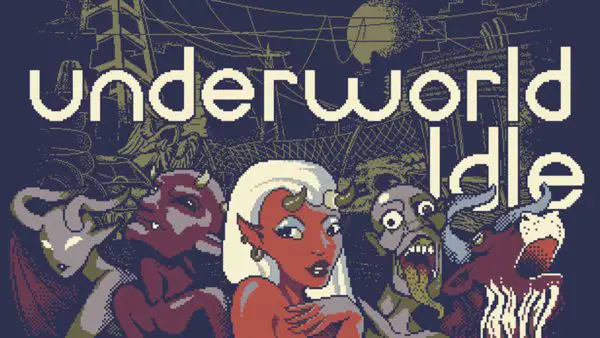 After you open the dark obelisk, you will simultaneously unlock contracts of the undead faction.
Note: In order to study these contracts you need to make prestige exactly in the tab of the undead faction, and not the demon faction, you must not blow up the boiler, but perform the ritual at the dark obelisk
Below are the screenshots of contracts of the undead faction in Underworld Idle.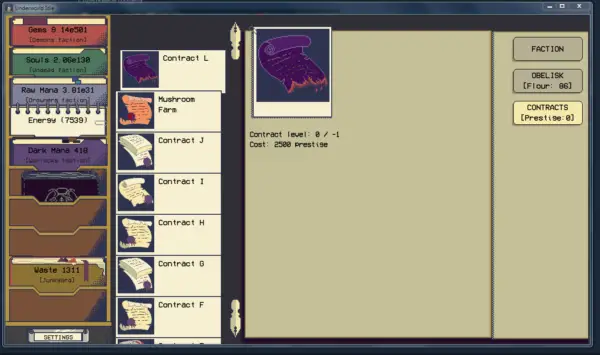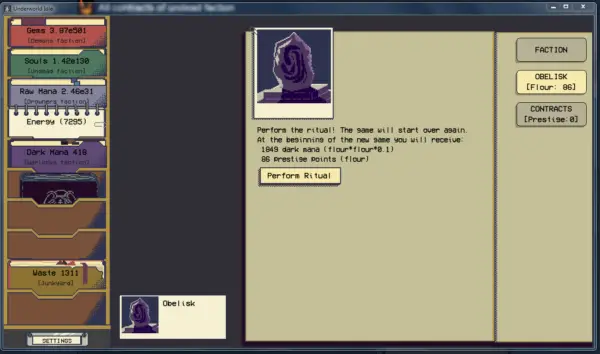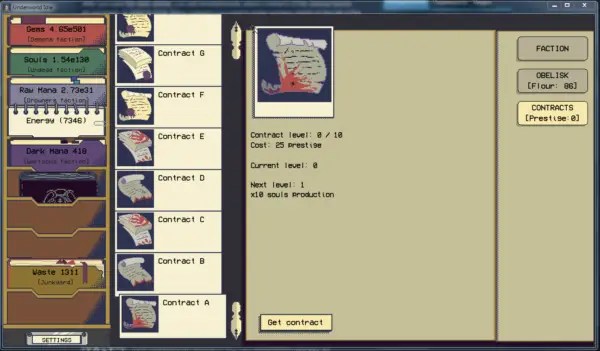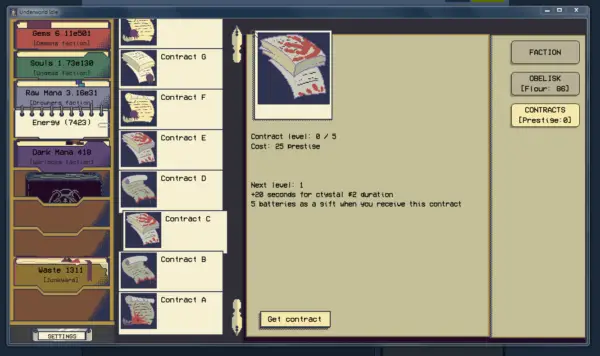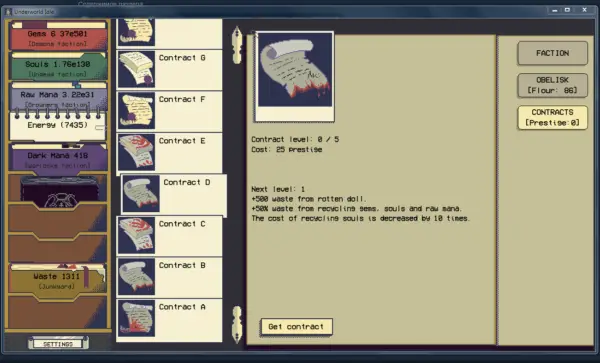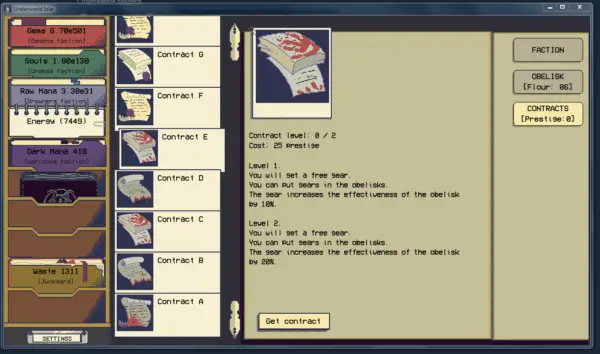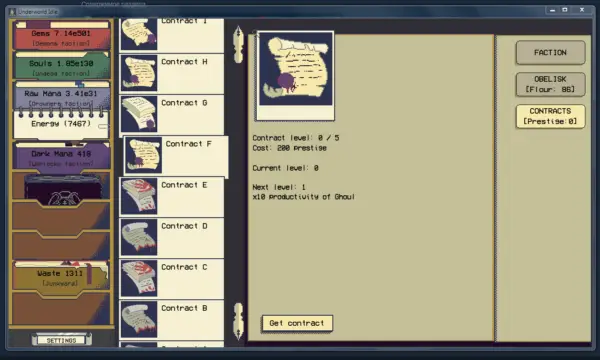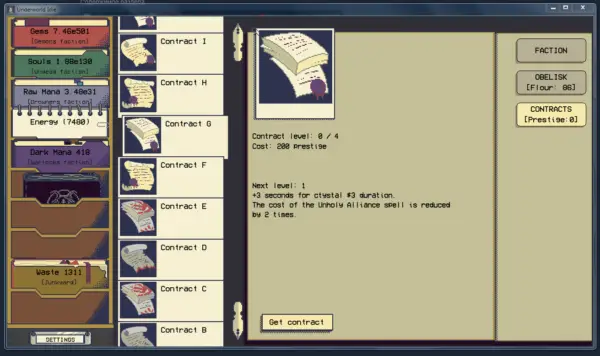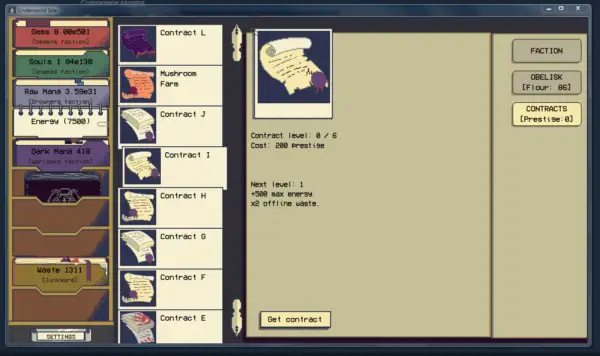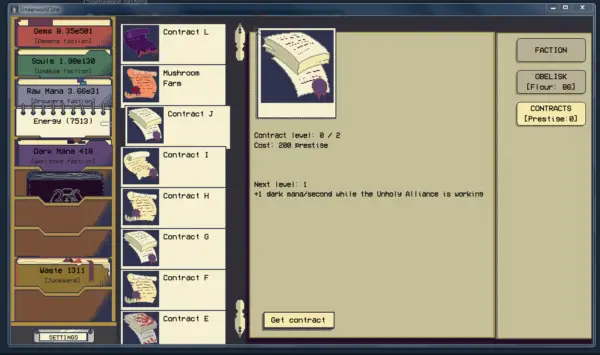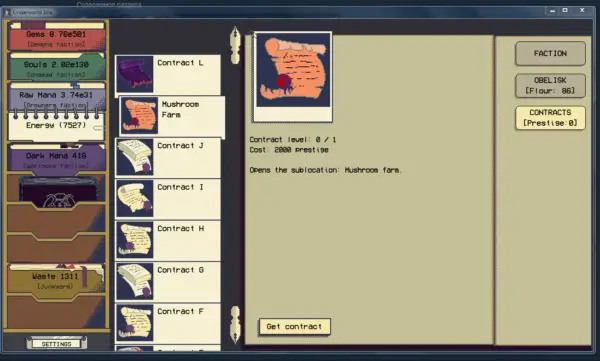 Conclusion
And that's all for this Underworld Idle guide. Do you have any suggestions or tips to improve this guide for Underworld Idle? If yes, then make sure to leave a comment down below. This guide has been made possible by Very Well. You can check him out by simply clicking his name.