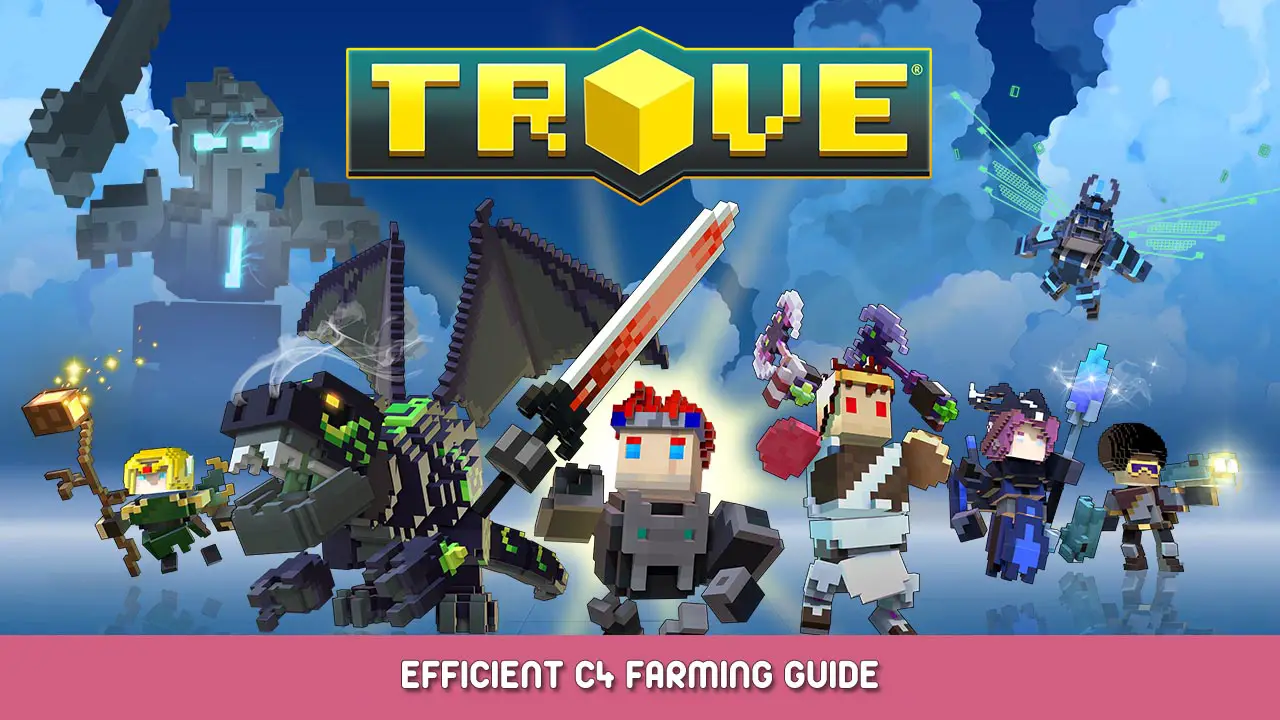 This is a guide on how to efficiently farm C4 gear in trove delves!
Gear
Before you start farming c4 gear, I highly recommend you have a full set of crystal gems with good stats, including a highlight stat. if you need help getting higher light, remember that geode mastery alongside any cosmic gems and crystal gear grants you lots of light!
Basically, the higher damage the better, as the goal is to clear delves as fast as possible.
Method
To do this farm, you need a group of up to 8 people.
If you have trouble finding a group, try joining a popular club!
Once you have your group, load into a delve at depth 115+.
After you load into this delve, head over to Steam>Library>Trove, and click on the gear on the top right. After this go to manage>uninstall. Click that, and feel the weight come off your shoulders since you never have to log on again.
That's everything we are sharing today for this Trove guide. This guide was originally created and written by Scarlet. In case we fail to update this guide, you can find the latest update by following this link.
If you believe that any of the content on this site violates your rights, including your intellectual property rights, please contact us immediately using our contact form.