Based on the tutorial included with the Train Sim World 2 Haupstrecke Hamburg-Lübeck route, this guide provides complete instructions for operating the DB BR 112.1 engine.
Step 1: Enter Loco
Walk to the door located on the right side of the engine and open the door by clicking on it. Look down toward the bottom of the door and press E to climb into the engine. Look left and click the door to close it.
Step 2: Activate Battery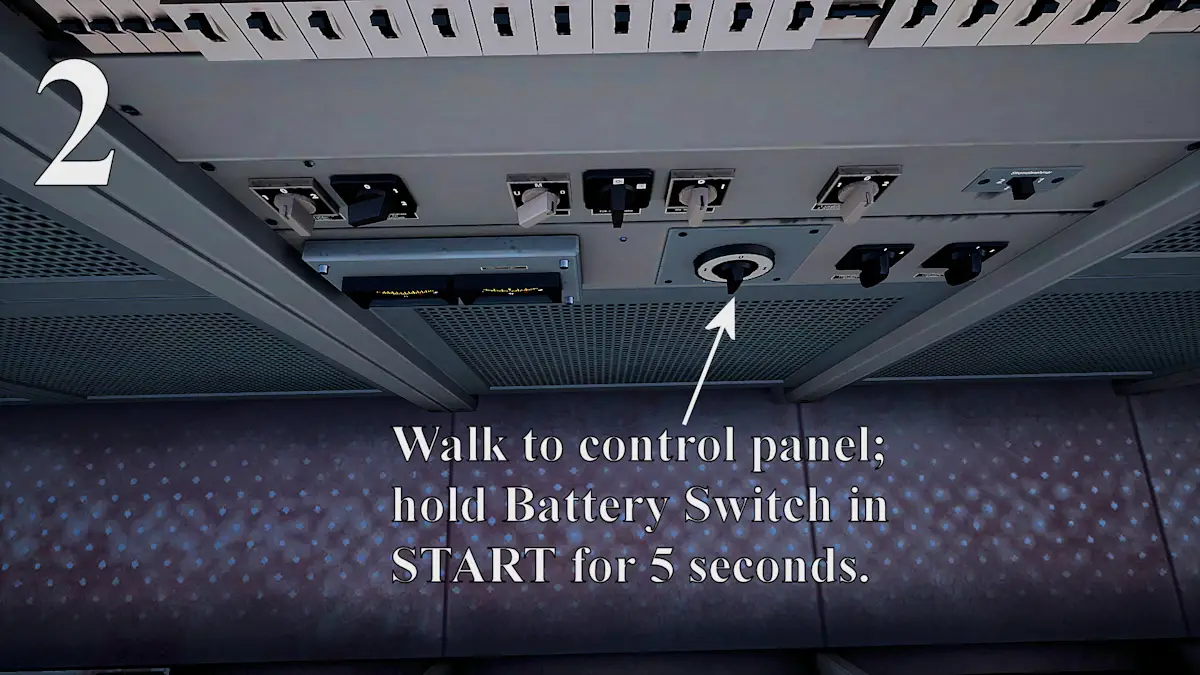 Step 3: Select Pantograph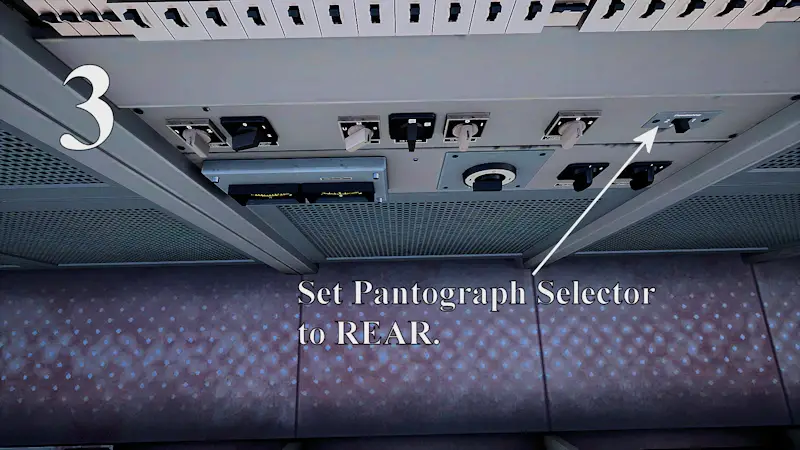 Step 4: Enter Cab and Sit in Driver's Chair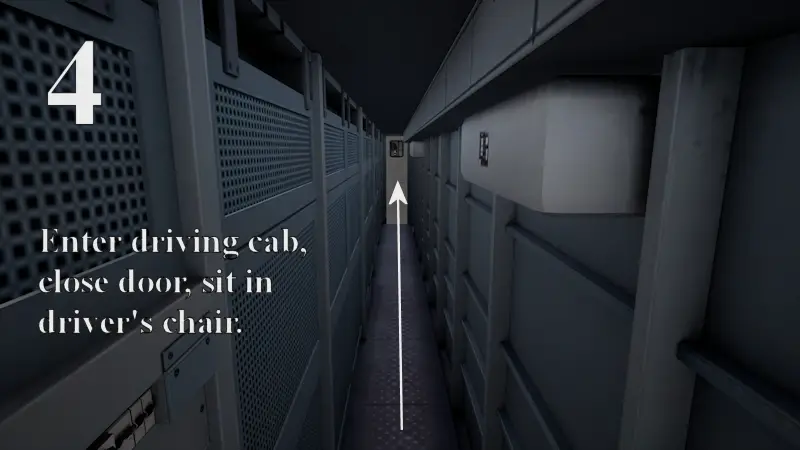 Step 5: Insert Reverser Handle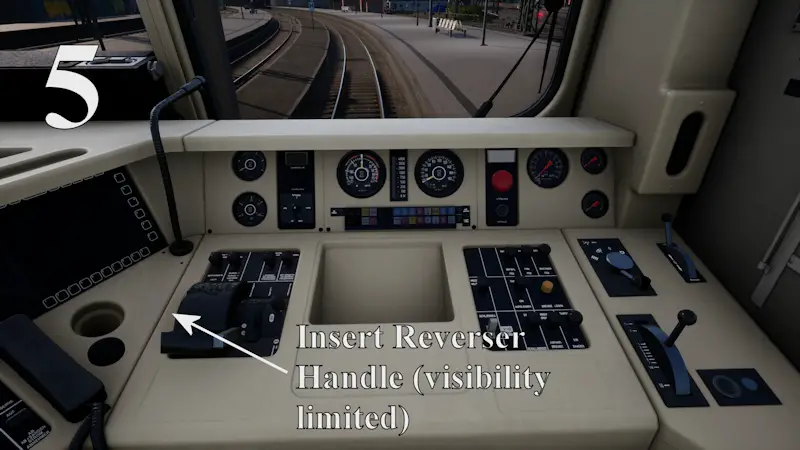 Step 6: Set Reverser to Forward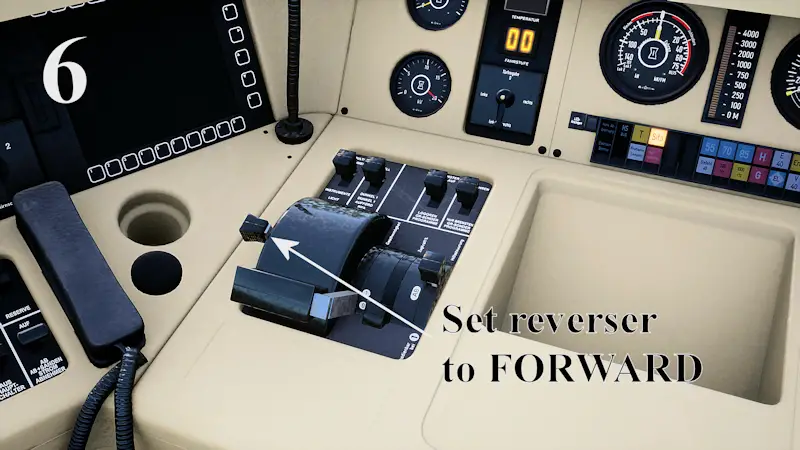 Step 7: Wait for Air System to Charge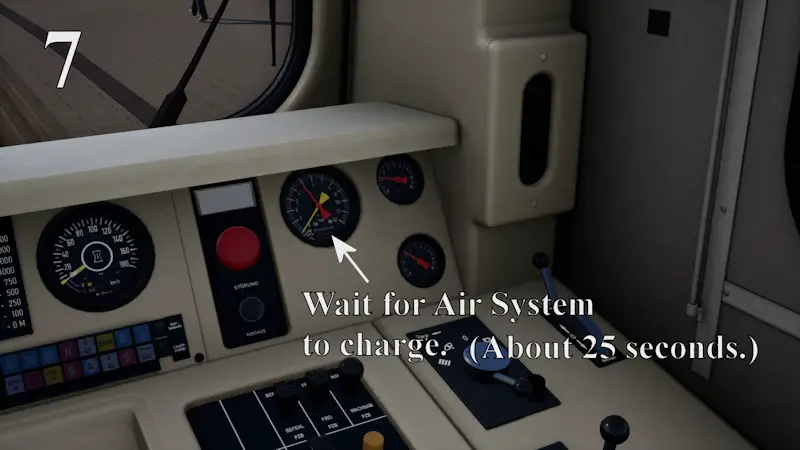 Step 8: Set Signal Lights to White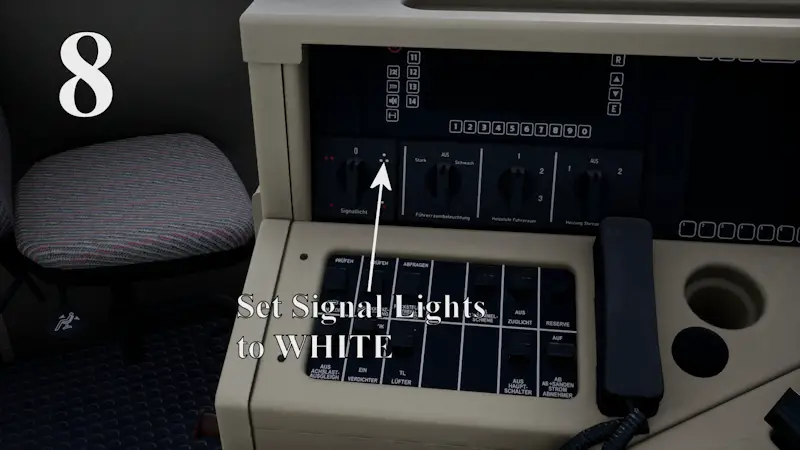 Step 9: Set Pantograph control to Raise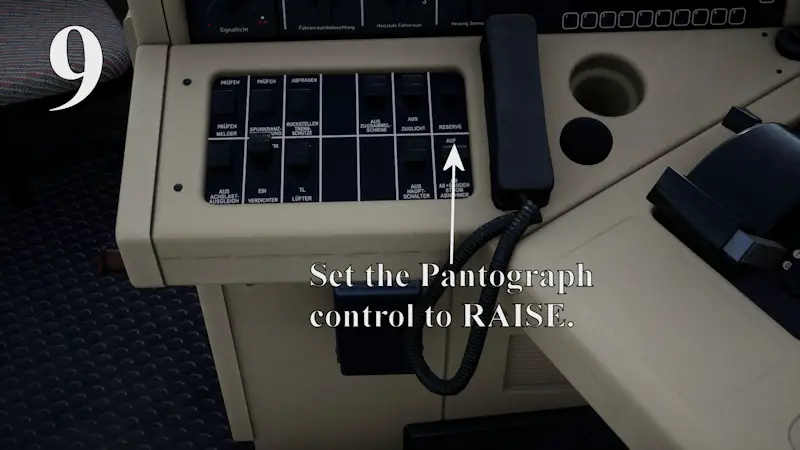 Step 10: Set Circuit Breaker to Close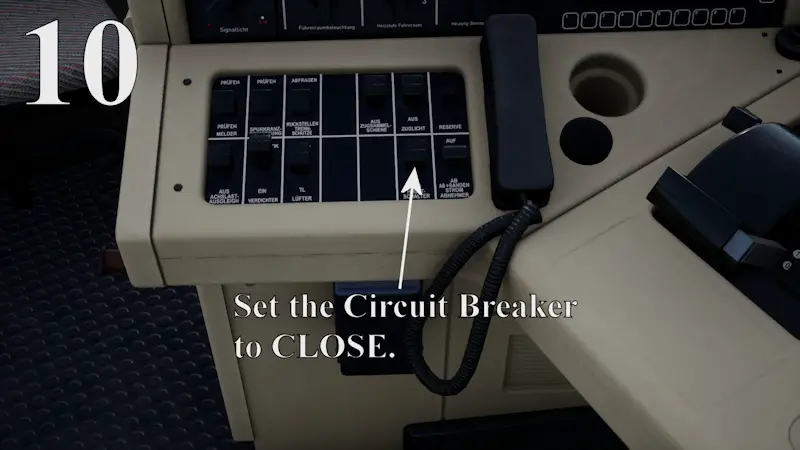 Step 11: Set Passenger Door Selector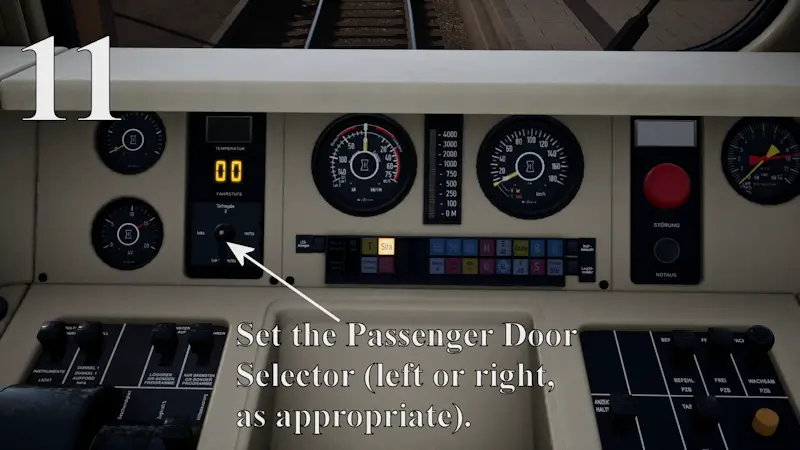 Step 12: Set Passenger Doors Switch to Open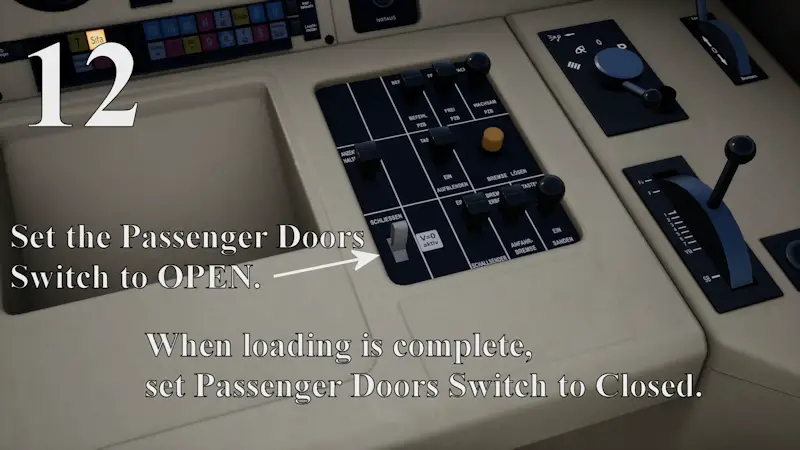 When loading is complete, set Passenger Doors Switch to Closed.
Step 13: Set Brake Key to On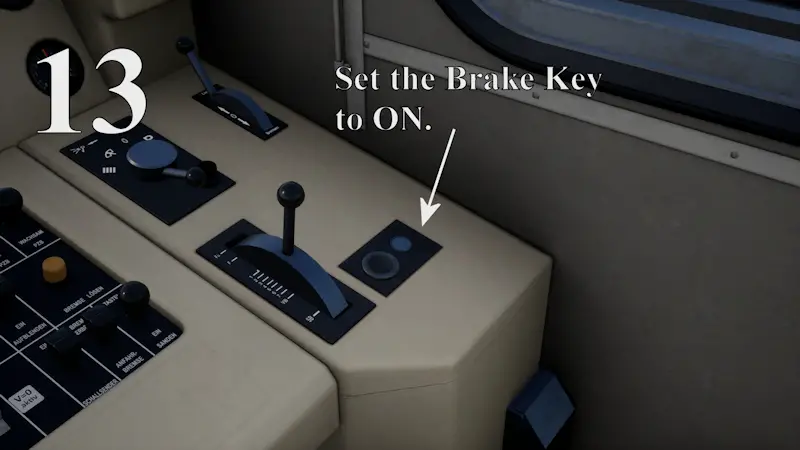 Step 14: Set Train Brake to Running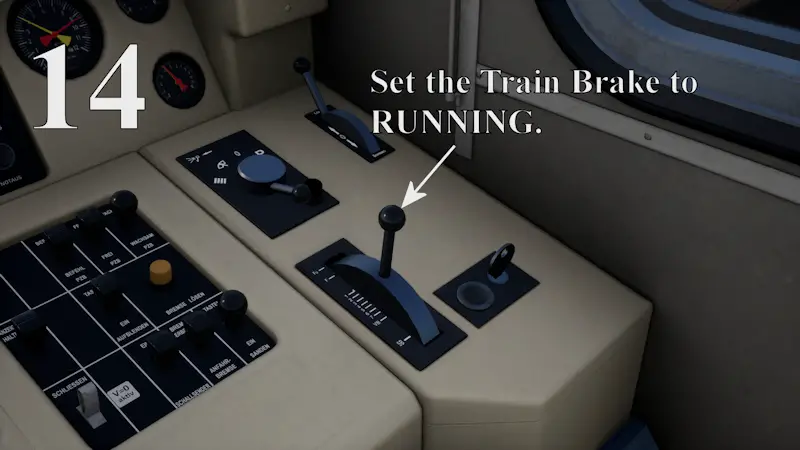 Step 15: Set Handbrake to Release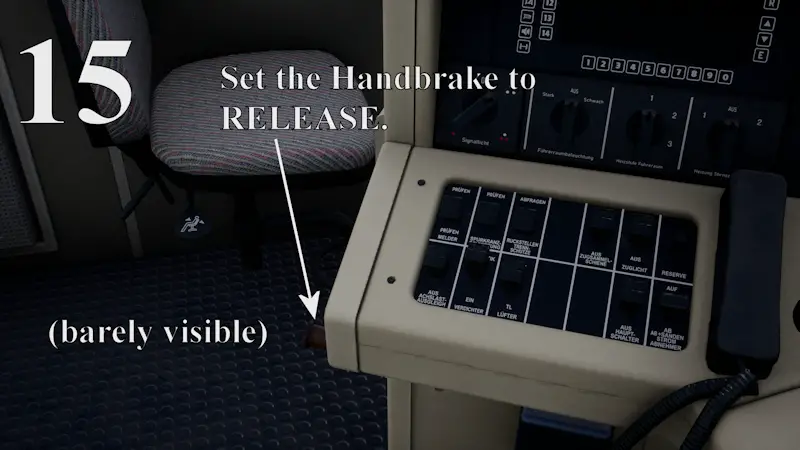 Step 16: Set Force Selector to 100%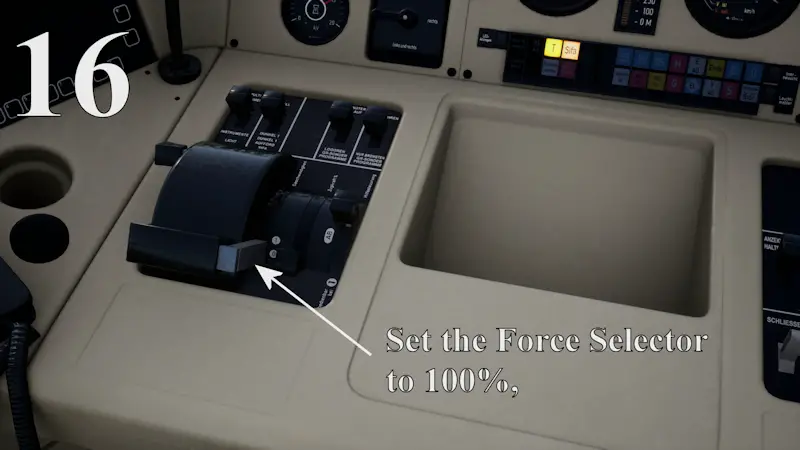 Step 17: Set Speed Selector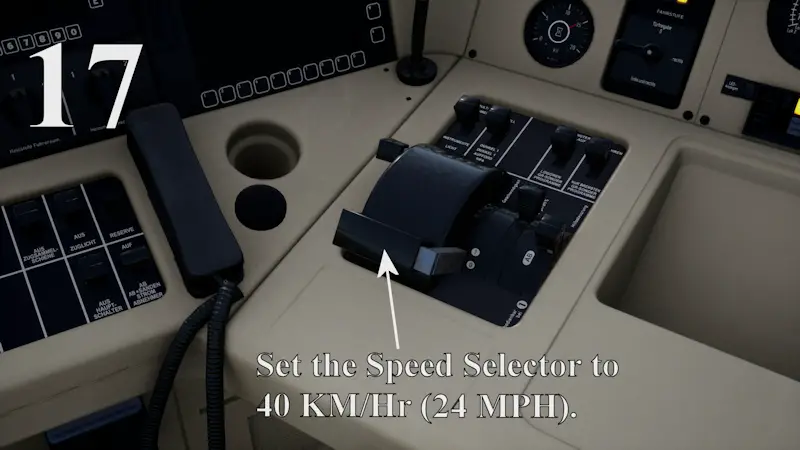 Additional Notes
The Speed Selector (a.k.a. Force Selector) operates in 10 KPH increments only.
About 1 KM before the next station stop, set the Force Selector to 0 (not off) to begin slowing the train.
Use the train brake if necessary.
Stop at the marker.
Check the Door Selector for proper side setting.
Open and close doors when prompted to do so.
These instructions are based on the DB BR 112.1 tutorial included with DTG's TSW2 Haupstrecke Hamburg-Lübeck route. Scenarios or sessions that begin with the driver sitting in the cab probably do not require some of the preliminary steps included here. In some cases, initial instructions will be provided in the activity, but this is not always the case.
Conclusion
And that's all for this Train Sim World 2 guide. Do you have any suggestions or tips to improve this guide for Train Sim World 2? If yes, then make sure to leave a comment down below. This guide has been made possible by Tompallen. You can check him out by simply clicking his name.