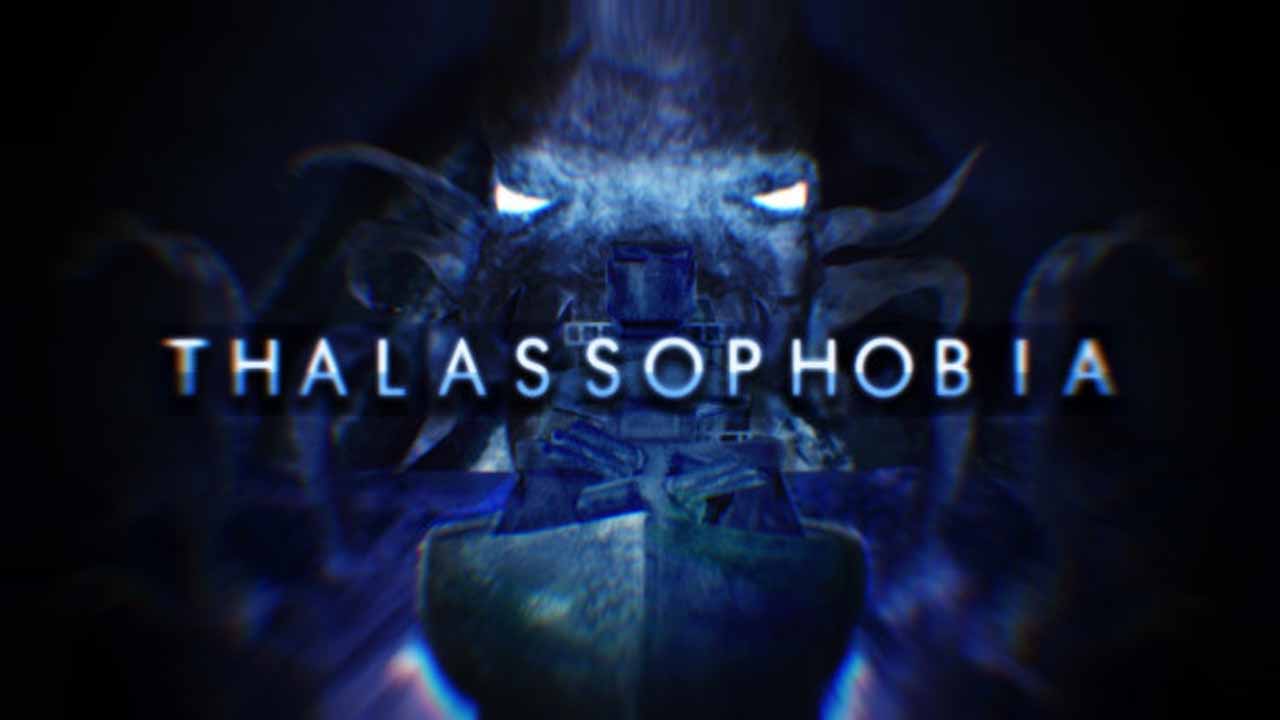 Detailed review on basic mechanics of the game/some tips on survival.
Basics and Control
You can control your captain.
WASD – Move
F –  Center camera on captain
Mouse Wheel – Choose between bare hands, rifle, or hammer
Right Mouse Button – Aim
Left Mouse Button – Shoot
Shift – Run
The first thing that you will see – is glowing radio. Click on it to get messages from HQ.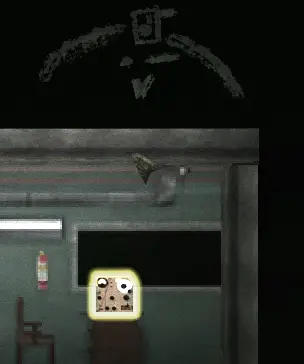 To set sail you must left-click on the control panel on BRIDGE.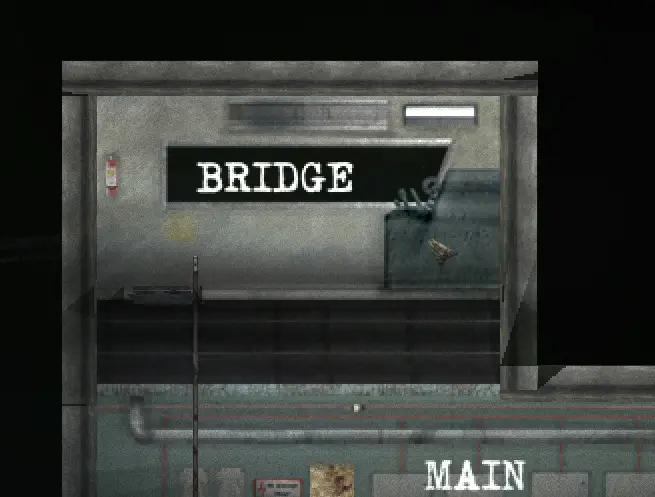 You can't set sail if
The diver is still underwater (you must wait until he returns to the ship).
The turbine and generator are not refilled(to do that open the command menu and press on REFILL button).
COMMAND MENU – can be opened by pressing MIDDLE MOUSE BUTTON.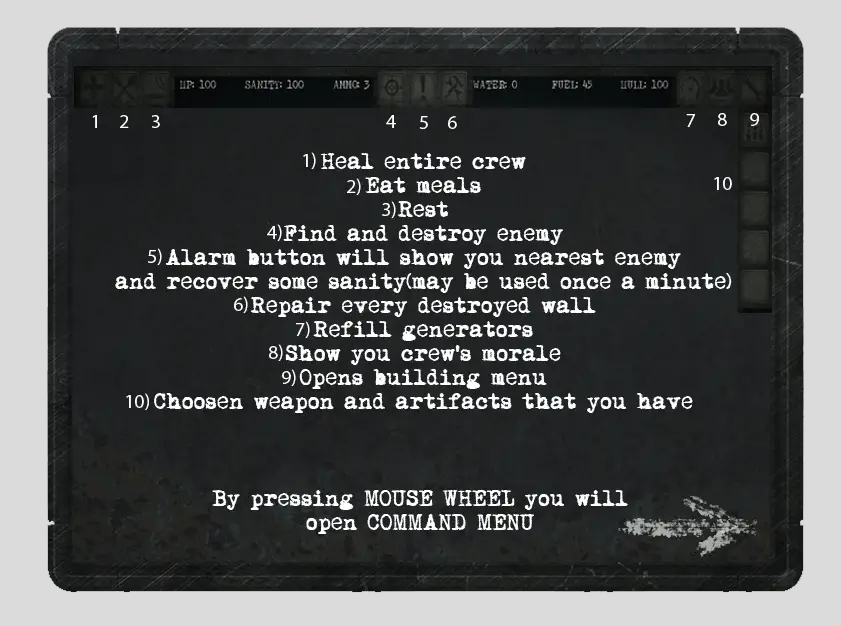 Upgrading Stuff
When COMMAND MENU is opened you can left-click on the room's titles to see what they do produce and what kind of resources you need to upgrade them.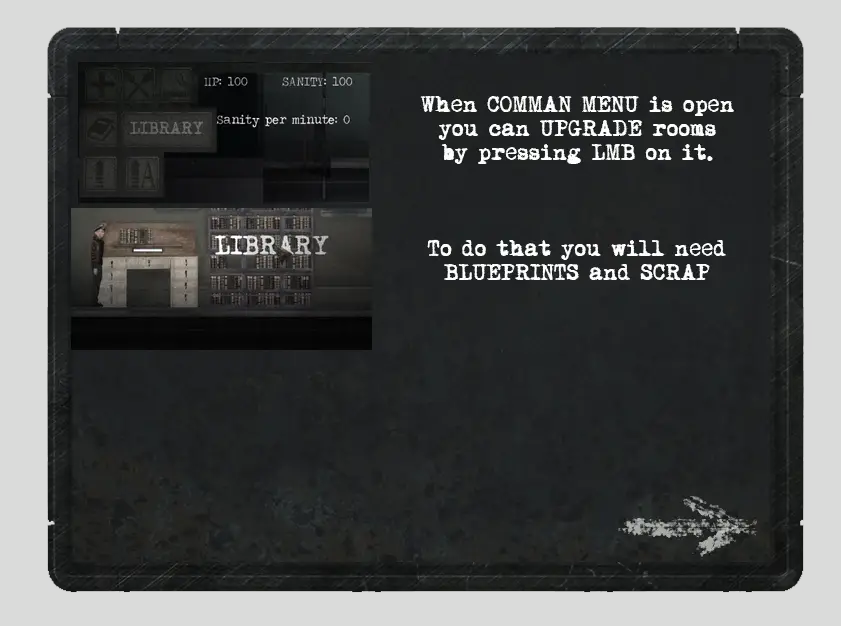 To get resources you must send your diver underwater. To do that hold LMB on the diver's suit. He will automatically collect all loot underwater. You can speed up your diver by using artifacts or by buying a light-weighted dive suit.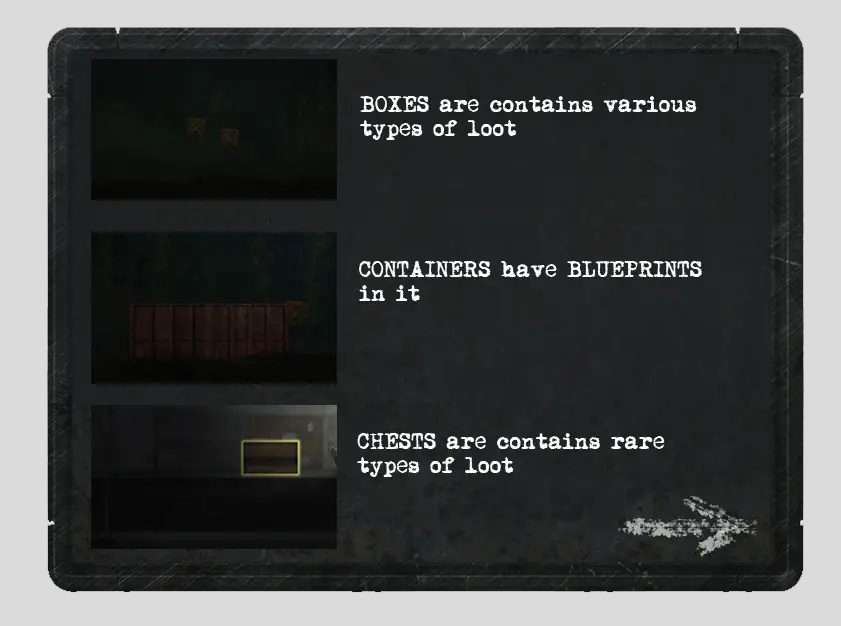 Look underwater closely sometimes you may notice events. Most of them are glowing.
Survival Tips
To survive as long as possible you will need to provide your crew with food, alcohol, and cigarettes. When you kill cursed ones you may take their corpses to the galley. To do that left click on the corpse and then press MOVE TO KITCHEN. Do not serve raw corpses to your crew. You can cook them by pressing LMB on the galley and then the gear icon.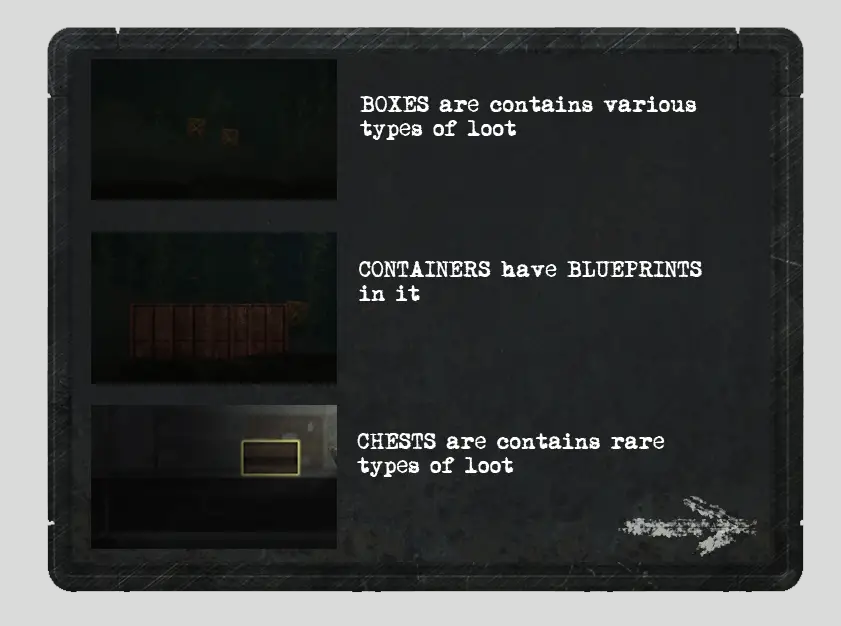 When the crew's sanity is low you can press on REST button if you have cigarettes, alcohol, or morphine.
This will increase their morale and sanity. You can upgrade your crew members if they have enough morale and scrap.
Building
If you press on BUILDING button you will see a new menu. To survive you must protect your ship. Build barbwires and barricades until you find TOOLBOXES. With toolboxes, you can build turrets and upgrade them.
T1 is an anti-aircraft turret. Best choice against flying or small enemies.
T2 is a multipurpose turret. Works fine against bigger enemies or bosses.
T3 is a high-caliber turret. Best choice against bosses. Can be destroyed by smaller enemies.
Trading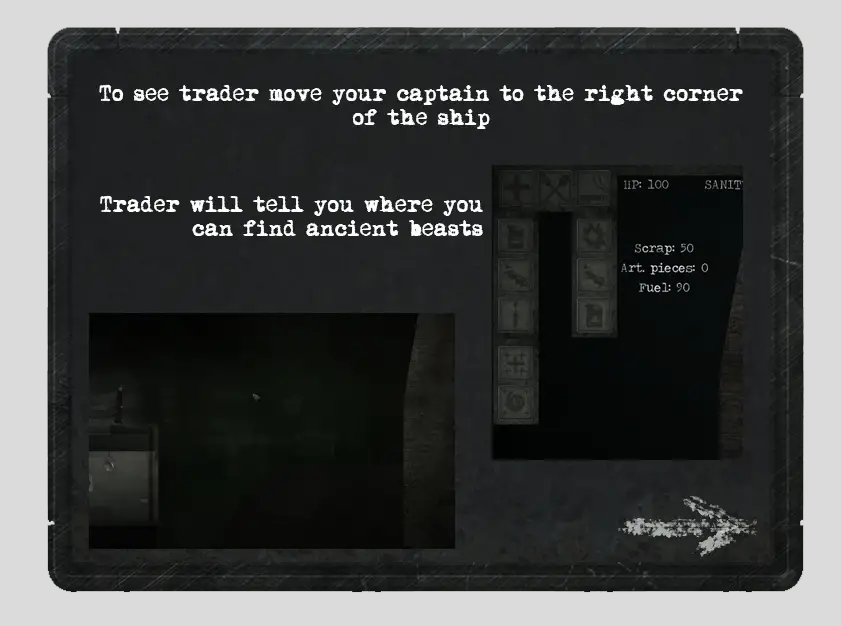 Traders can be found on LIGHTHOUSES and on British smuggler's icon. To see the trade on the lighthouse you must move your captain to the right corner of your ship. Left-click on the trader to see his stock. Traders may provide you information about ancient beasts.
Boss Fights
Each boss needs its own tactics to be killed. But you will need a lot of scrap and alcohol to stand a fight with them. The best way to win the fight is to have at least 2 T2 turrets.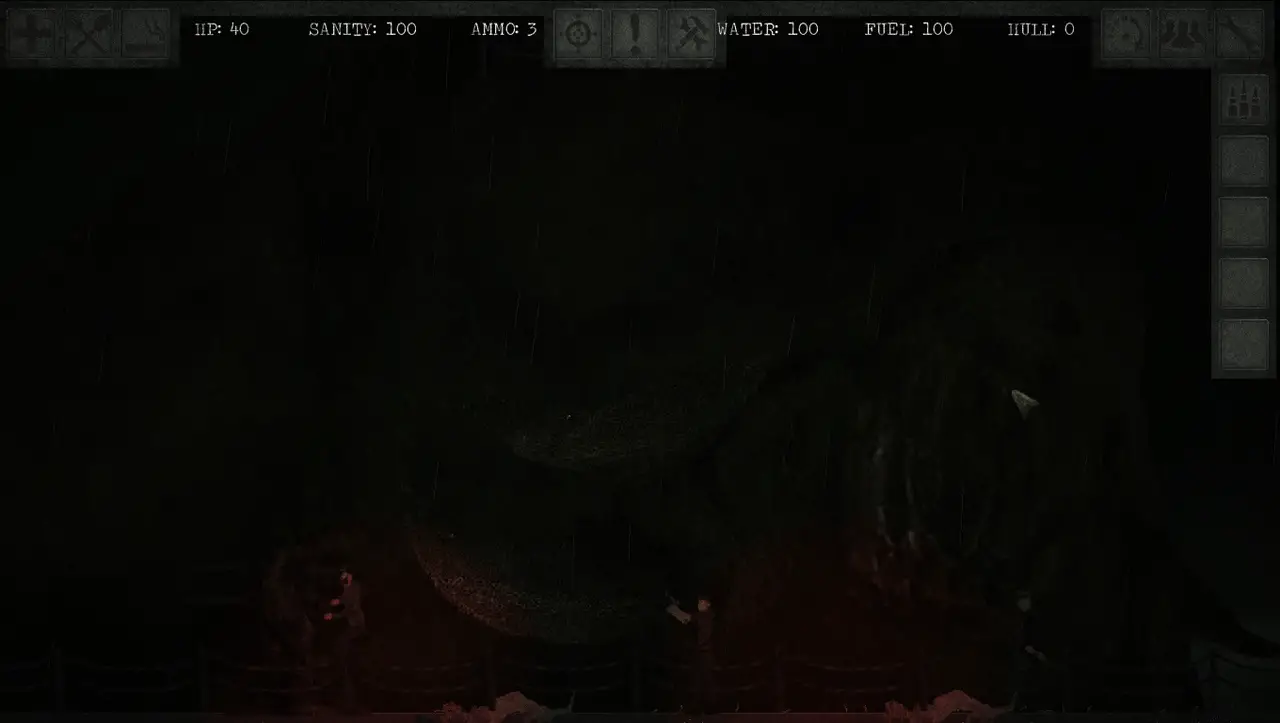 That's everything we are sharing today for this Thalassophobia guide. This guide was originally created and written by Ravesamurai. In case we fail to update this guide, you can find the latest update by following this link.
If you believe that any of the content on this site violates your rights, including your intellectual property rights, please contact us immediately using our contact form.