This is the ultimate guide for everything and anything related to SurrounDead.
It's still in development and way and way more will be added in the upcoming days.
How to rotate items
When you are looting buildings, bodies of zombies and crates you want these items to be in your inventory. But, if there isn't space it will ofcourse not work. This also counts if you want your whole inventory to be perfectly perzonalised and well managed.
You can rotate every single item that has atleast 2 slots minimum by pressing the 'R' button on your keyboard. From there you can rotate the items to whatever you want.
Items that take '1' slot can't be rotated.
Items that take '2+' slots can be rotated.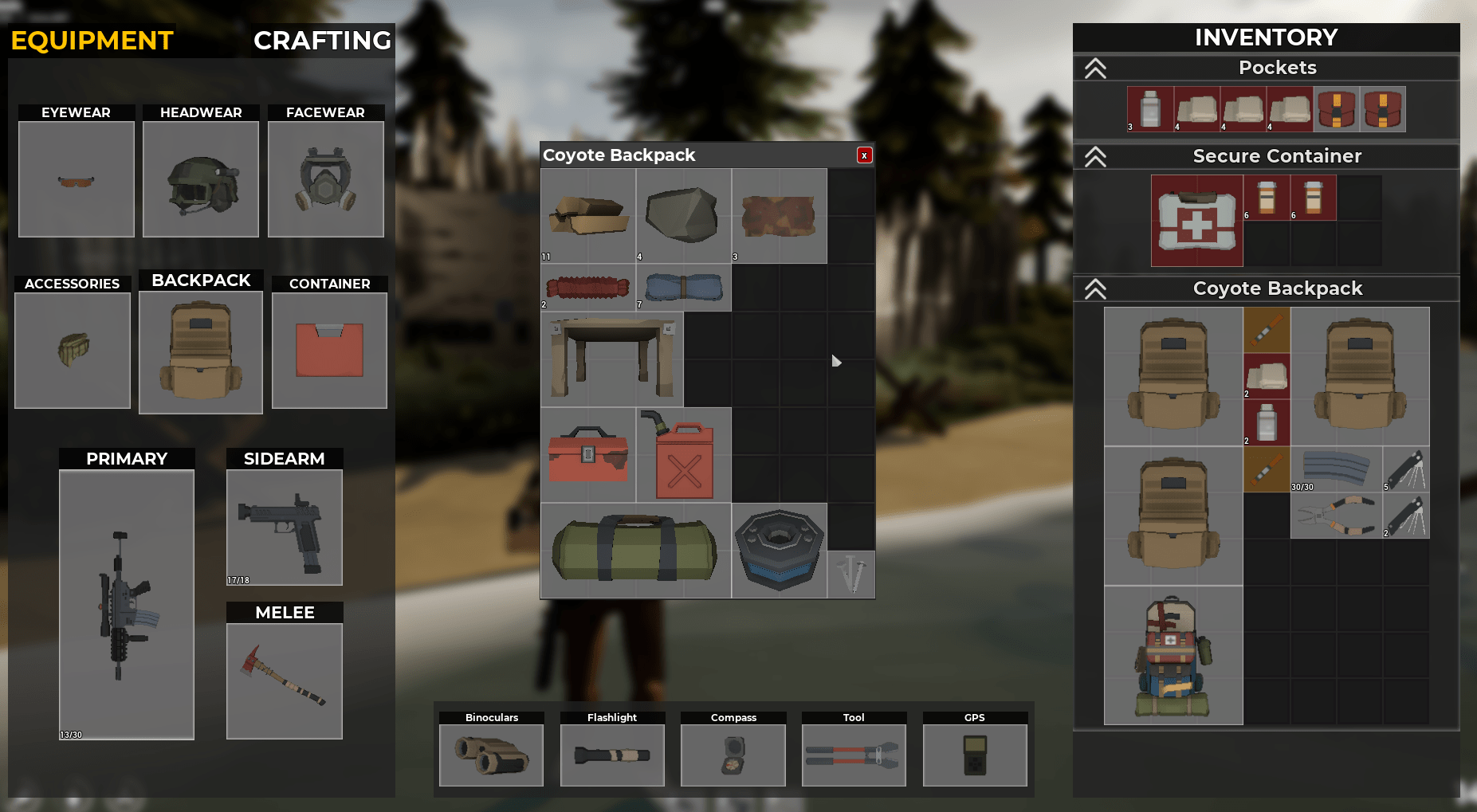 How to have multiple saves
There is only one solution as of right now to have multiple saves. In the future, the developer will add a system for this so think about this as a temporary fix.
Press WINDOWS + R on your keyboard
Click on APPDATA
Click on LOCAL
Click on SurrounDead
Copy this 'Saved' map
Paste your 'Saved' folder into the place you want it to be saved. You can create a new map on your PC somewhere and name it to something like: "SurrounDead Saves". Paste your save in there and you are good to go. You can rename the copied 'Saved' map to something like "Save 1" or "Save Content Creation" but if you want to play on a certain 'save', simply place your "Save 1 or Save Content Creation" back in there. To fully understand it better and without making mistakes, check the video below of a friend of mine!
🟢 Do this Now🟢 ( Personal Game Savedata Backup💾 ) ( SurrounDead ) ( Help🦯Guide🦯Tutorial )
Photo mode
How to use the photo mode?
To use photo mode you will need to press 'V'. Press this button when you think you are in the right position. When using the photo mode you'll see a lot of options to edit your whole 'screenshot'. I think I do not need to explain all of this as it's very and very easy to understand and simple to use. Lets say, you'll understand everything in less than 5 minutes.
Here is how it looks like with the photo mode turned on: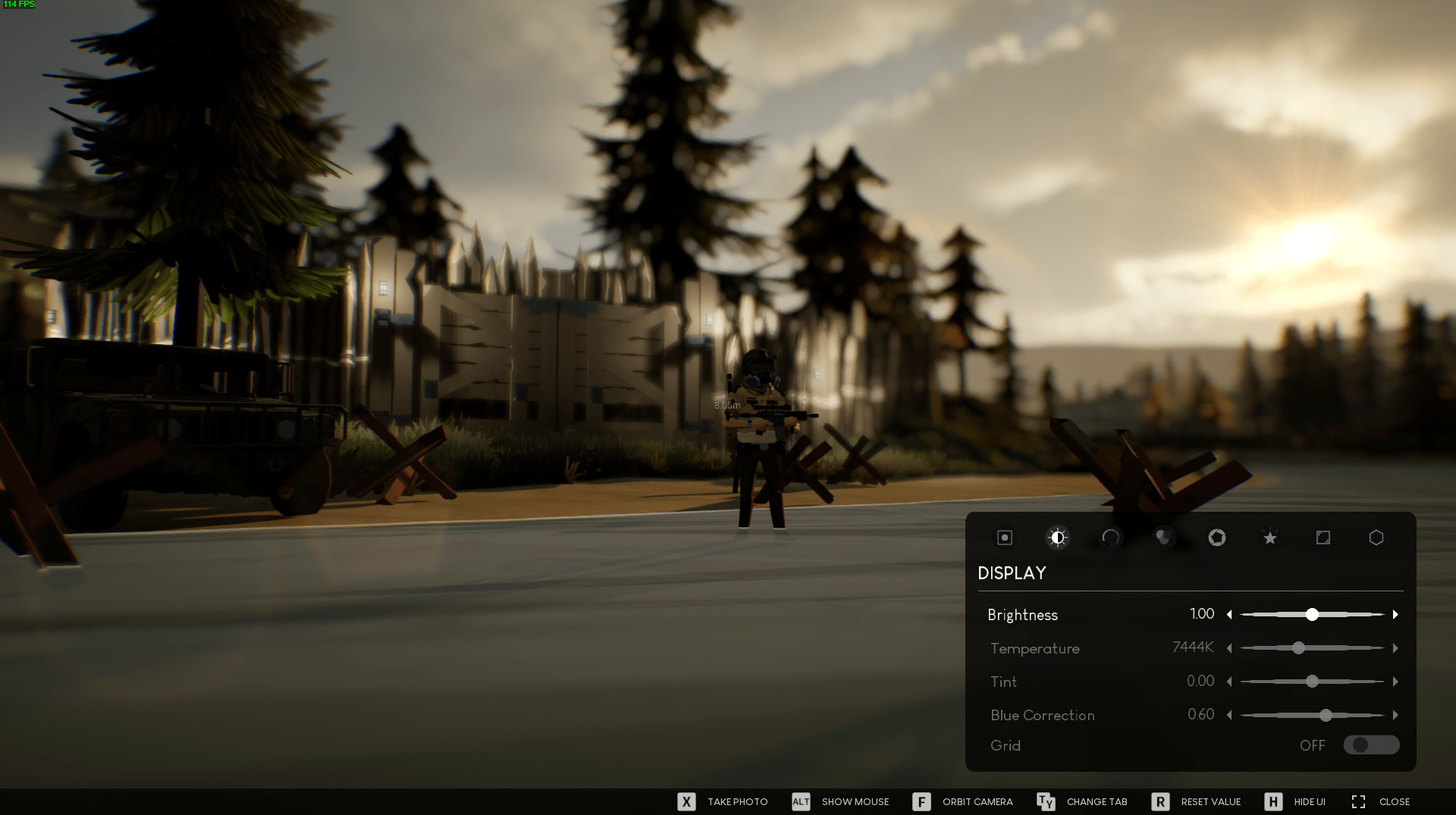 Here is how the screenshots looks like when I pressed the 'X' button: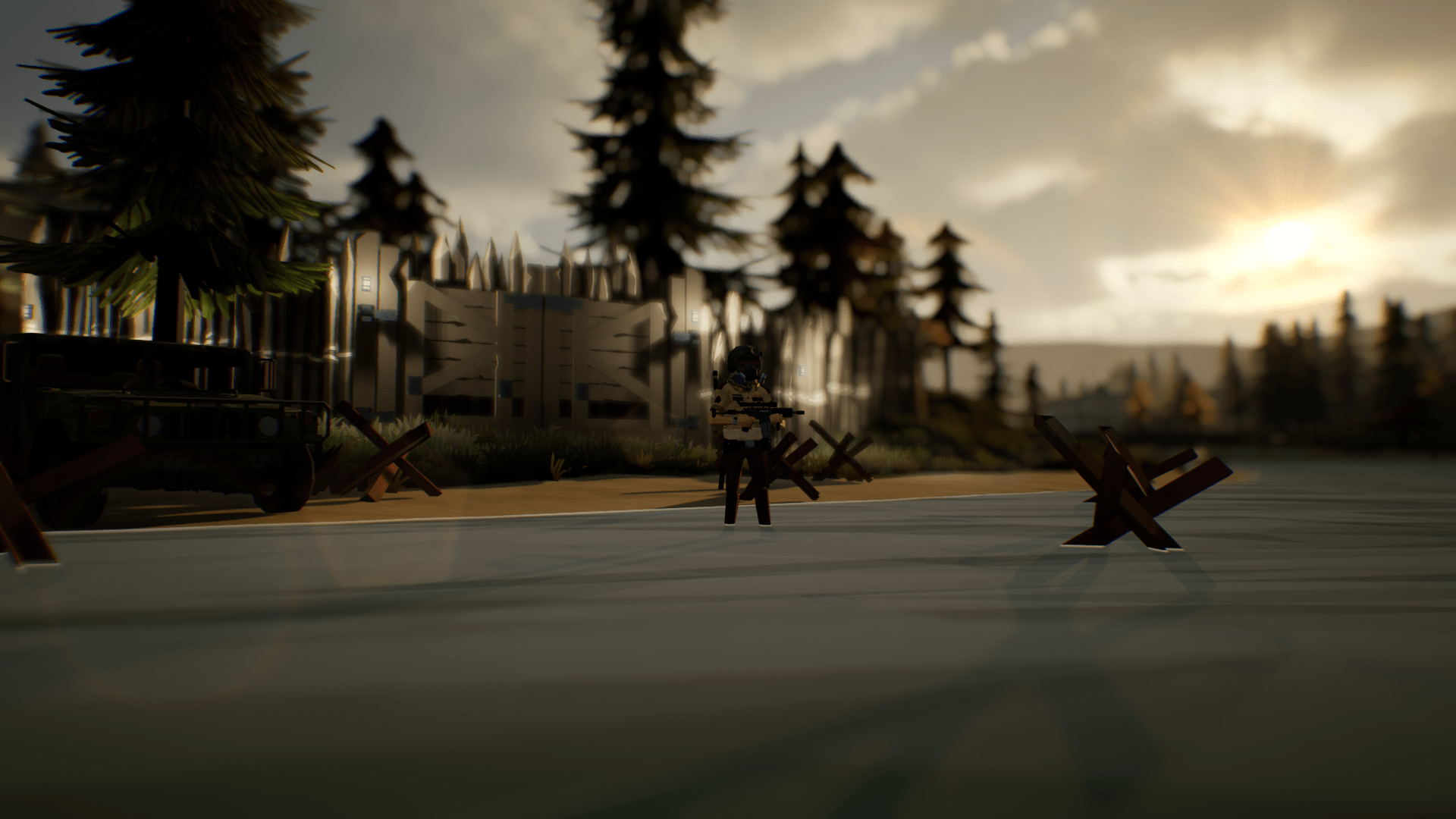 Where are my screenshots saved?
You are probably wondering where your screenshots are stored when you've made amazing shots in the photo mode while playing this game. Let me tell you!
Press WINDOWS + R on your keyboard
Click on APPDATA
Click on LOCAL
Click on SurrounDead
Click on Saved
Click on Screenshots
Types of workbenches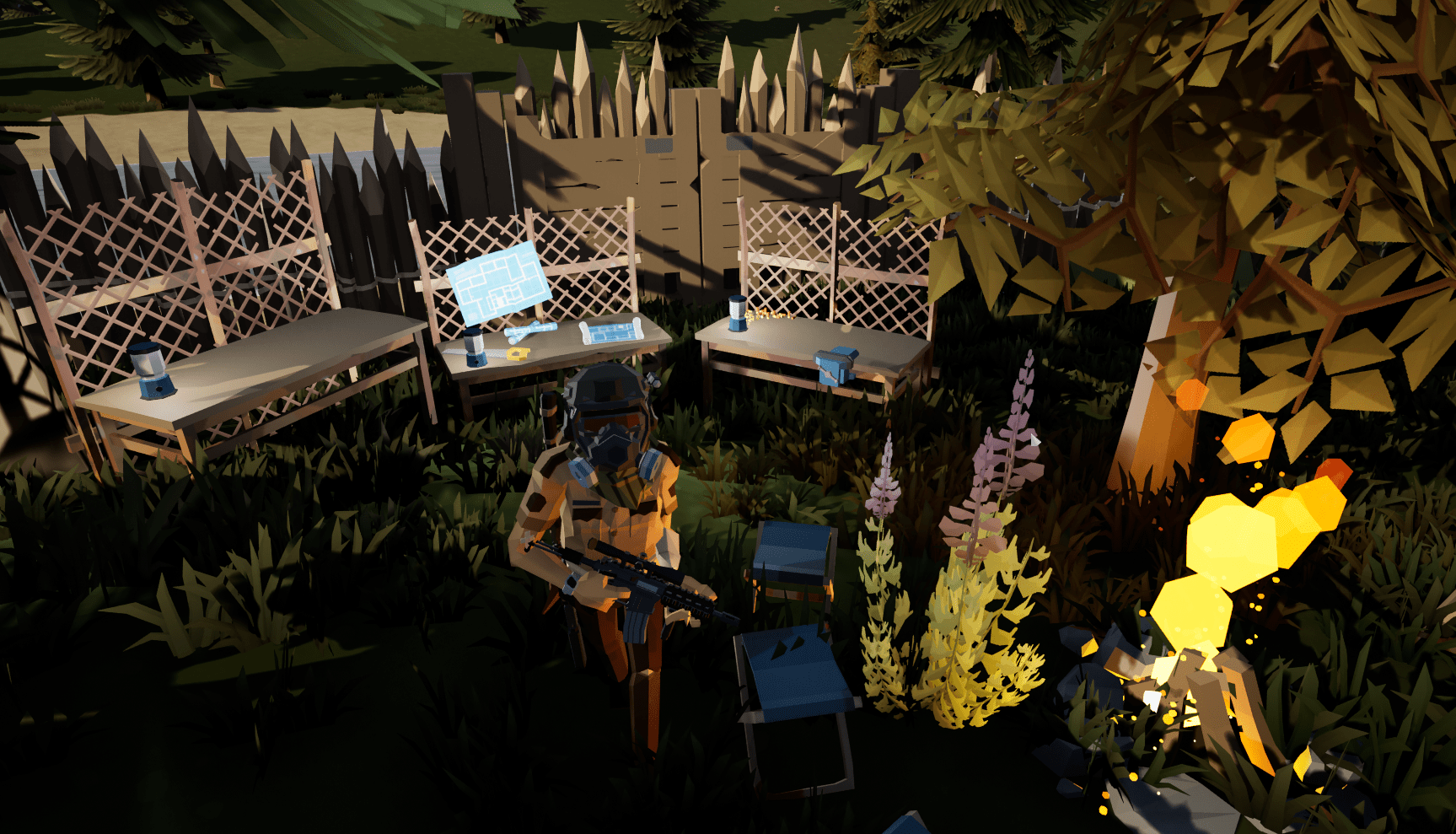 There are currently three workbenches.
Left – Crafting Bench – To craft the basics
Middle – Building Station – To craft the building materials
Right – Ammo Bench – To craft ammunition
Locked doors
Sometimes you'll come across houses and small buildings that have a locked door.
Unfortunately you cannot break down these doors nor come in by a secret way.
You will have to open these doors by using a lockpick. The lockpick can be found everywhere on the world. Houses, city's, zombies and bunkers. Sometimes your lockpick can break, so keep that in mind.
SurrounDead issues/crashes
Sometimes you'll encounter a few problems with games. In this case, it's SurrounDead and I have some possible solutions for you when encountering these kind of things. Think about random crashes, freezes, files missing and related.
Option 1: Repairing the files
Go to your Steam library
Right click SurrounDead
Click on Properties
Click on Local Files
Click on Verify the integrity
Restart Steam
Start SurrounDead
Option 2: Starting the game without Discord
Close your Discord completely
Start up the game
Once loaded completely, start your Discord again
Option 2: Deleting your 'Saved' folder
Press WINDOWS + R on your keyboard
Click on APPDATA
Click on LOCAL
Click on SurrounDead
Delete Saved map
Go to your recycle bin and completely delete all the files
Go to OPTION 1 and verify the integrity of the game files

Here is a video that explains everything related:
(🚧🛑 Error message🛑 🚧 ) 🦯Game crash🦯 Help🦯 Guide ) SurrounDead PC Gameplay
Where to find the Axe?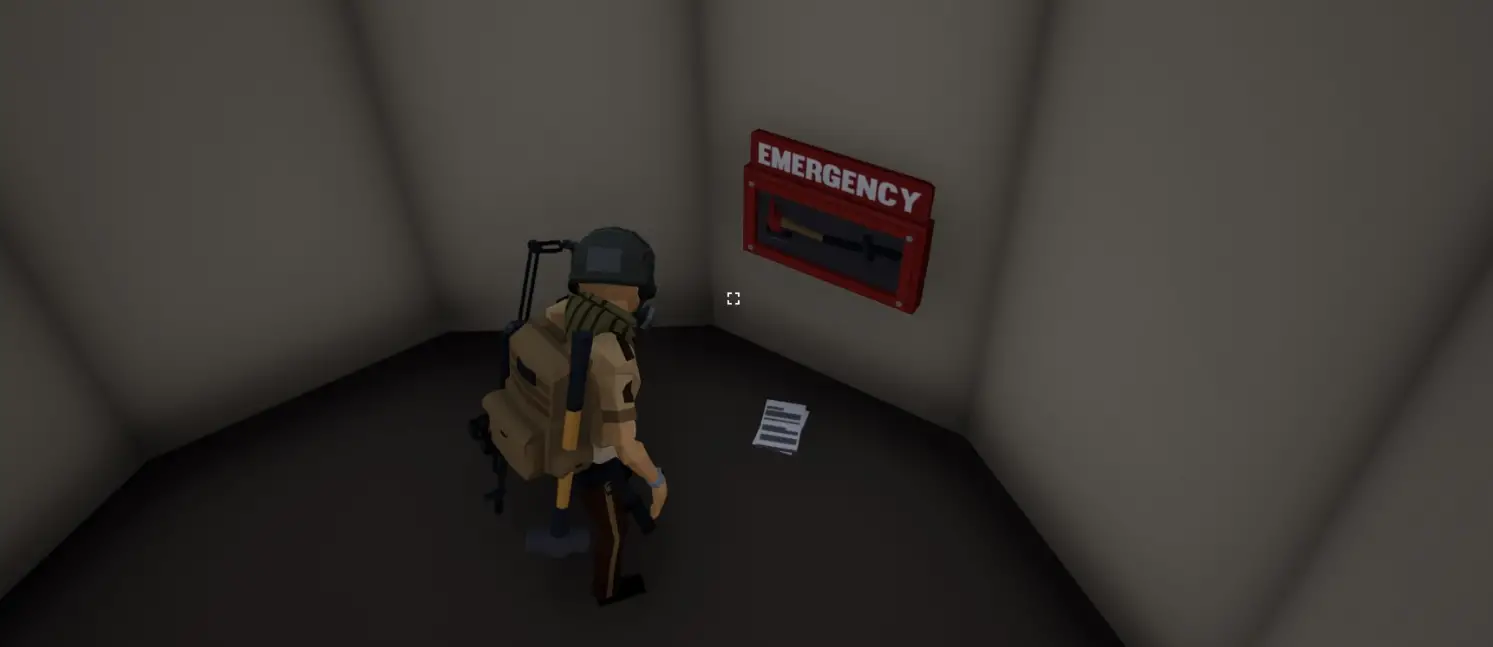 You can find the Axe in multiple locations but the best spots you can find them are gasstations hanging on the wall including industrial areas.
There is also an axe at the lighthouse.
Where to find the sledgehammer?
The sledgehammer that is being used to gather scrap can be found at industrial areas. This also counts for houses in the forest and bunkers. Keep in mind, sometimes they are not appearing in the locations you are at. Relogging will fix the issue for now.
That's everything we are sharing today for this SurrounDead guide. This guide was originally created and written by 𝐖𝐇𝐎𝐋𝐅. In case we fail to update this guide, you can find the latest update by following this link.
If you believe that any of the content on this site violates your rights, including your intellectual property rights, please contact us immediately using our contact form.