Stream Zoids Wild Season 1 on Netflix Starting on August 14th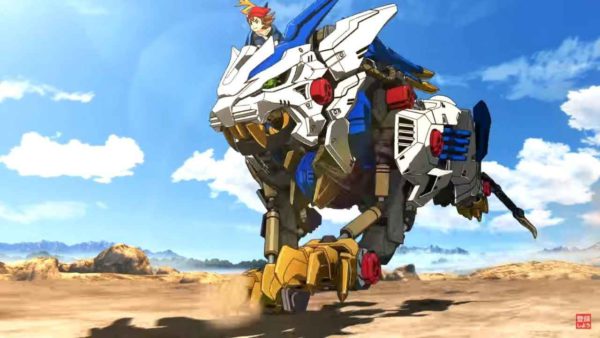 The mecha-themed anime, Zoids Wild, will be conquering the library of Netflix starting this month of August 2020. Zoids Wild, the fifth anime installment for the Japanese mecha toy franchise will be making their way to the biggest streaming platform in the world.
According to reports, the first season of Zoids Wild will be available for streaming starting on August 14, 2020. Just like the other anime on Netflix, all the 50 seasons will be available on the same day that it arrives on the platform. As of writing, we can confirm that the Zoids Wild Season 1 will be officially available on Netflix US, United Kingdon, Canada, and Australia. Apart from these countries, the anime is already available on Netflix Japan for some time now.
👀👀👀👀👀👀👀👀👀👀
Holy shit, Zoids is gonna be on Netflix!!! I am so unbelievably excited for this! pic.twitter.com/4d7vpyBE03

— ZoiderAmy (@ZoiderAmy) August 11, 2020
Zoids Wild Synopsis
Netflix – A quest for freedom and legendary treasure begins when a cheerful young adventurer follows his father's footsteps to become the greatest Zoids hunter.
About Zoids
Zoids is a mecha-robot franchise created by Tomy, a Japanese toy manufacturer. As we all know, Japan animators are known for their love of giant fighting mechas such as Gundam, Code Geass, Neon Genesis Evangelion, and many more.
In 1982, Tomy introduced a toy called Zoids and immediately become hit with children and people young at hearts. Unlike Gundam who takes the form of a human, Zoids are large machines takin the shape of animals such as elephants, tigers, lions, and even dinosaurs.
The first Zoids anime was released in 1999 titled Zoids: Chaotic Century managed to produce 67 episodes. This was not the only Zoids anime that has been released. Following the first release, a new Zoids anime called Zoids: New Century arose in 2001. Then it was followed by three more Zoids anime series titled Zoids: Fuzors in 2003, Zoids: Genesis in 2005, and Zoids: Wild in 2018.
Will there be a new Zoids anime coming in the future? As of the moment, we haven't heard anything about the new Zoids anime. However, we will be giving you another update if we got any news related to the anime series.
Are you going to watch Zoids: Wild Season 1 on Netflix? Let us know by leaving a comment below.
Conclusion
And that's all for this Anime guide. Do you have any suggestions or tips to improve this guide for Anime? If yes, then make sure to leave a comment down below. This guide has been made possible by Jon Davis. You can check him out by simply clicking his name.