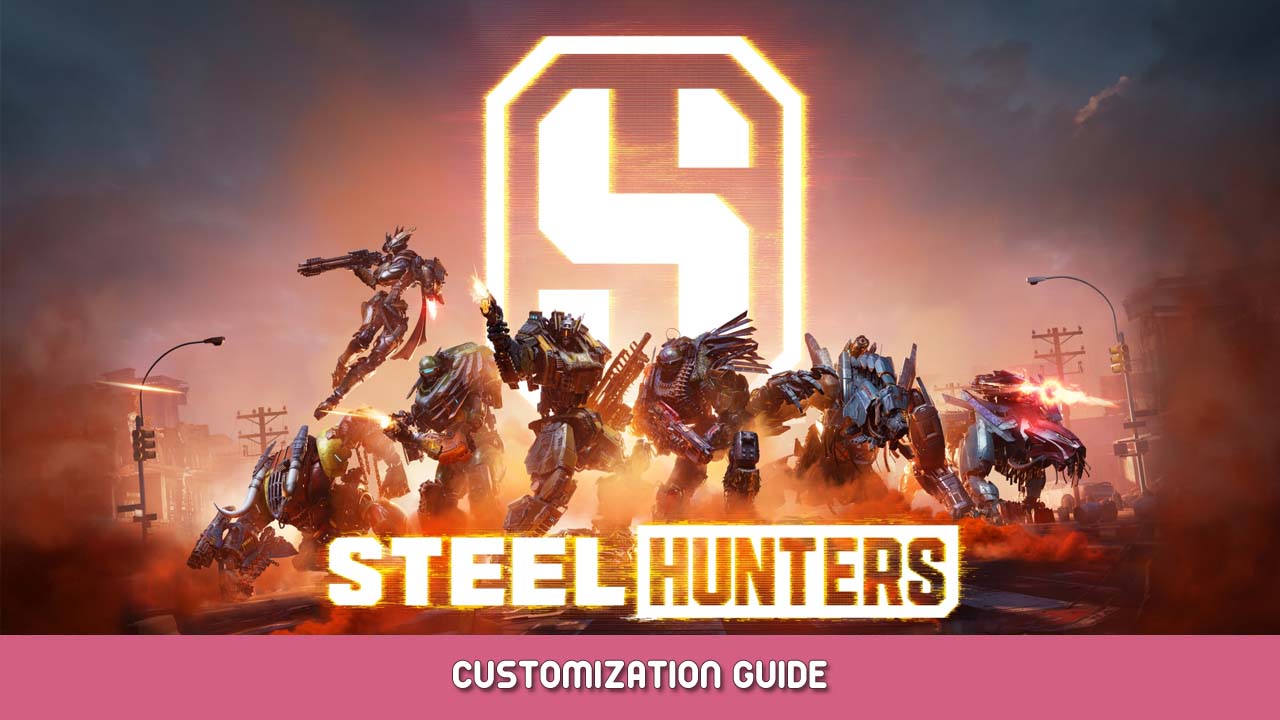 In this guide, you will learn to customize Hunters.
Progression and Customization
Before we dig into how progression and customization work in Steel Hunters, lets look at the terminology and discuss what the different elements do in game.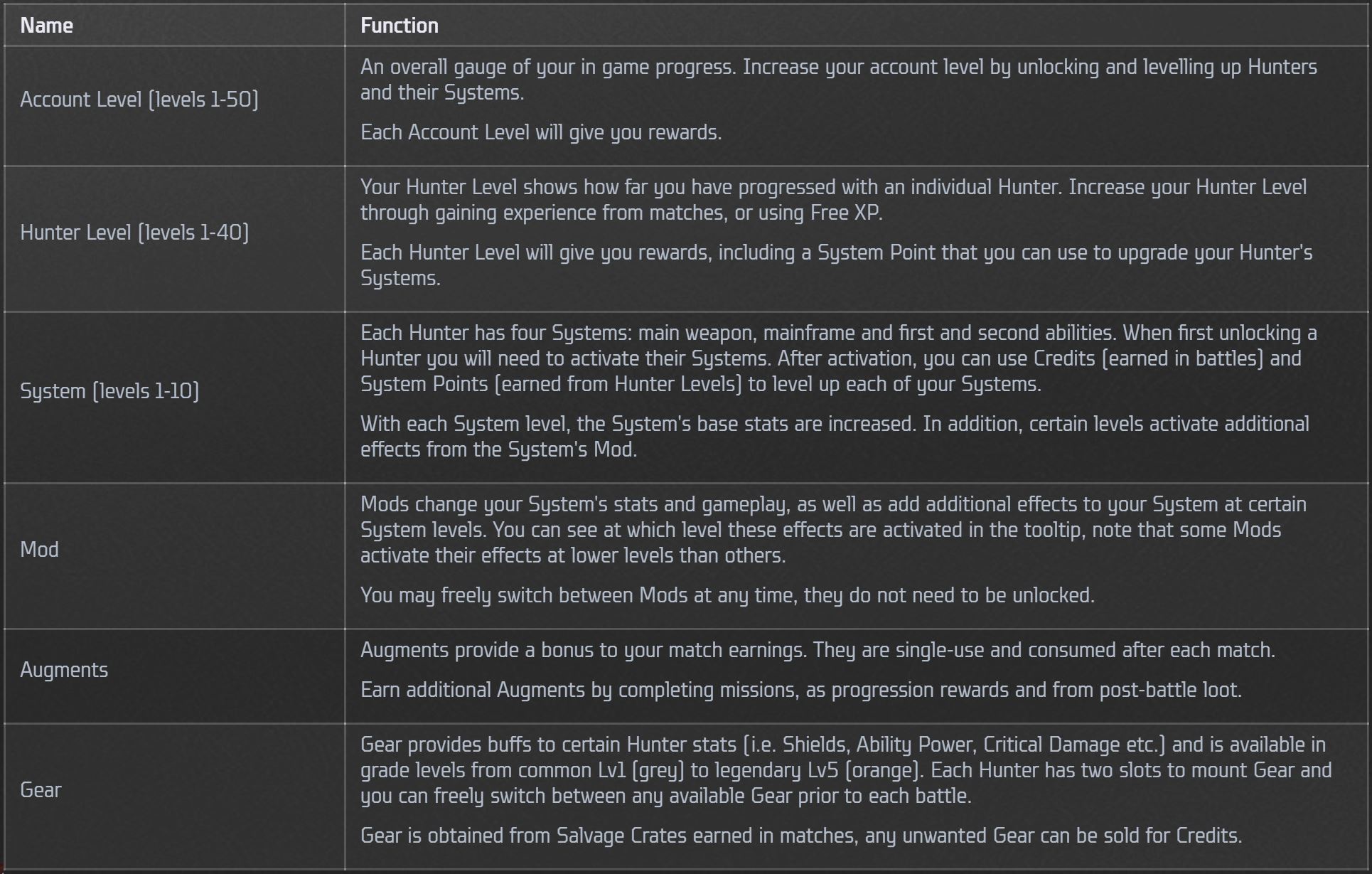 Account Level – Your Personal Progress Indicator
Your account has an overall Account Level that you can increase by unlocking new Hunters, and levelling up Hunters or their Systems. Each Account Level will give you additional rewards and introduce you to new game mechanics. In addition, your Account Level will unlock higher-tier Arenas where you will encounter more dangerous opponents, but also find more valuable rewards.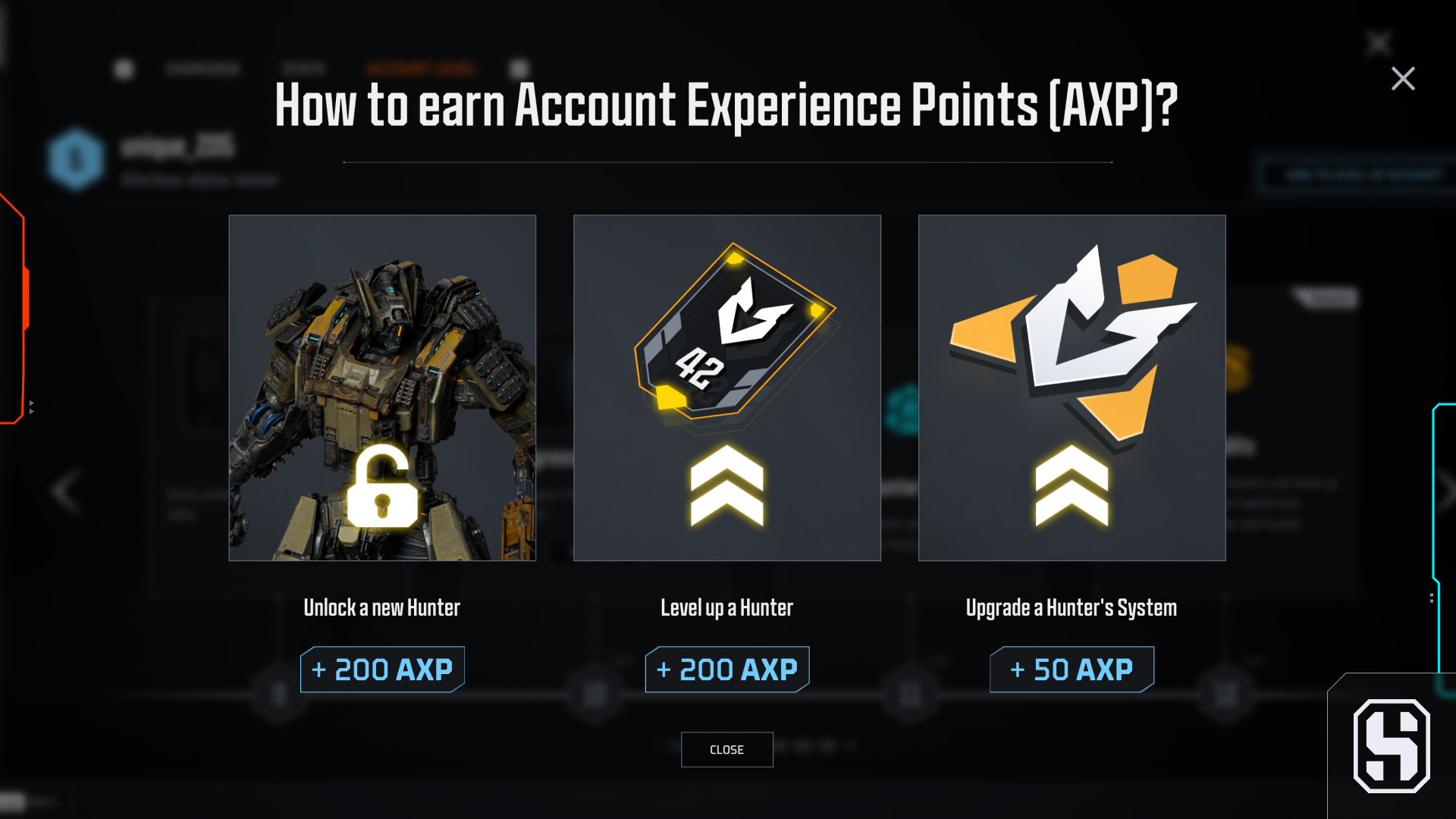 Unlock new Hunters
You will start with two basic Hunters unlocked – Razorside and Weaver. Additional Hunters are grouped into two categories:
Starter Hunters that can easily be unlocked using only Credits, which you will be able to collect from matches and missions.
Advanced Hunters that require a Hunter Key to unlock, in addition to Credits. You will be able to earn Hunter Keys by progressing with your Starter Hunters.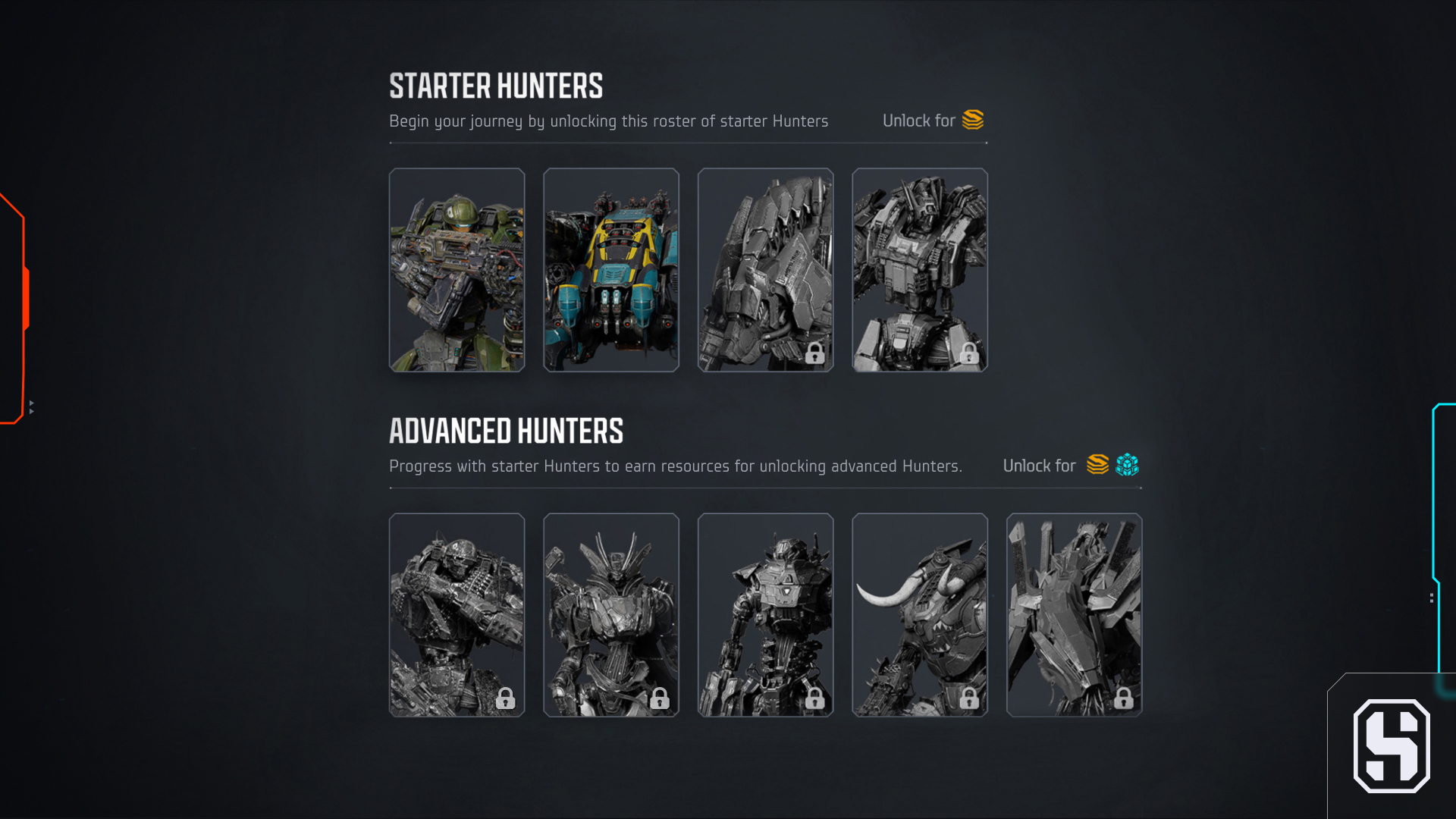 You can inspect any Hunter prior to unlocking them and look at their stats, Systems, as well as read a brief biography to get a feel for their character.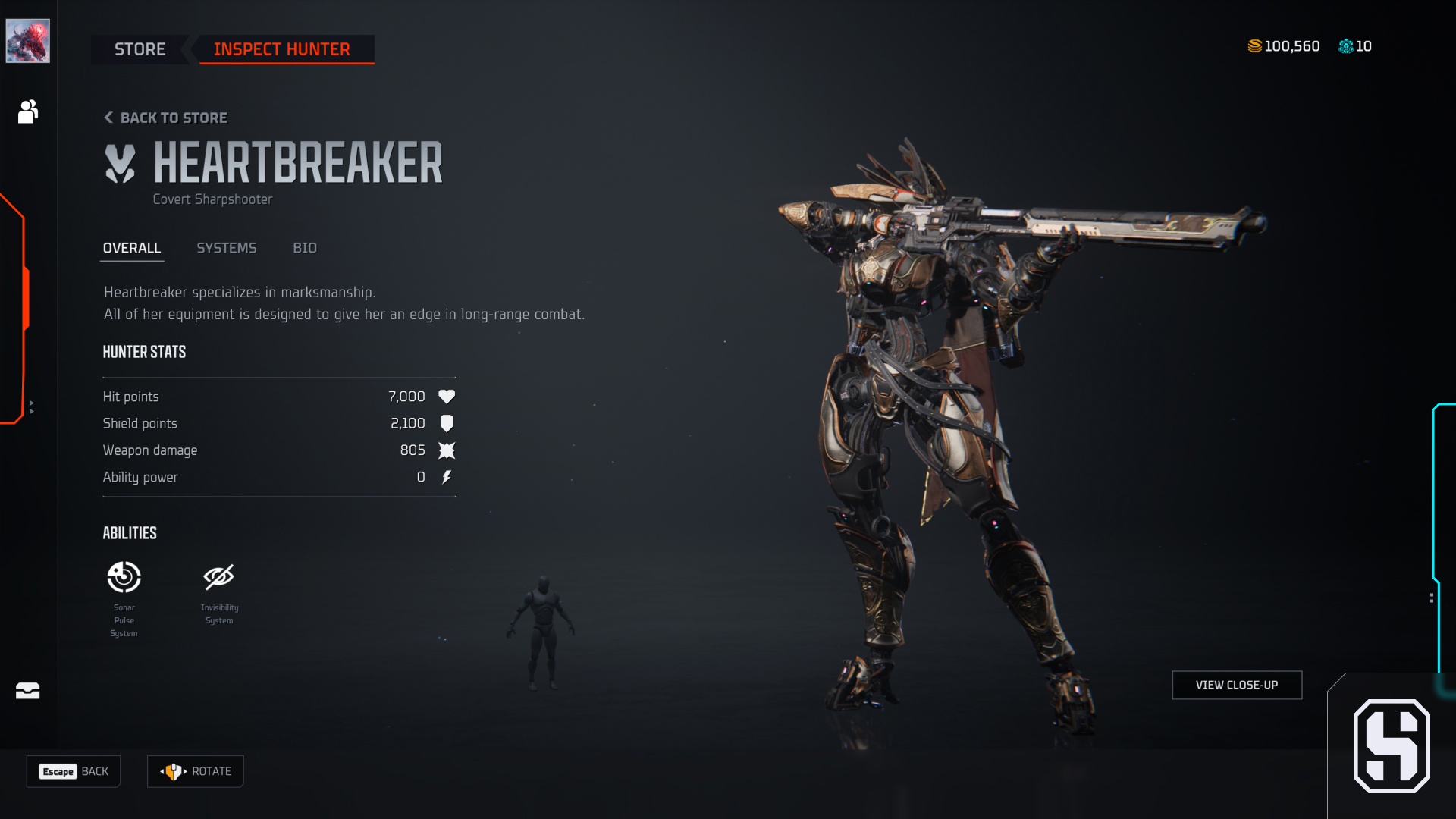 Upgrade your Hunters
Your Hunter Level shows how far you have progressed with an individual Hunter. You can increase your Hunter Level by gaining XP from matches, or by using Free XP.
After each match, you will receive a portion of your total XP gained as Free XP, while another portion is added to your XP Reserve. You can convert any XP in your XP Reserve into Free XP using Credits.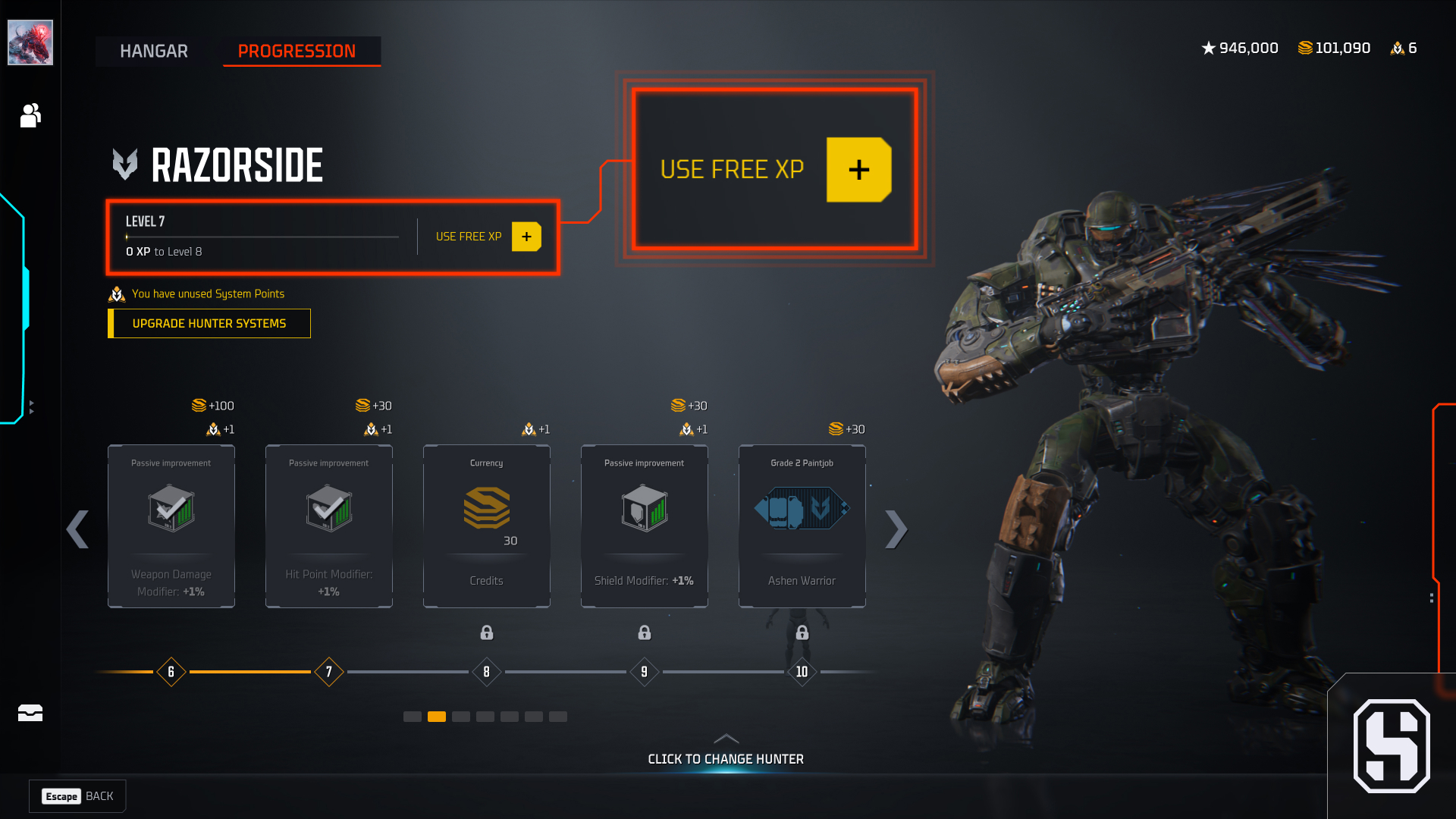 Each Hunter Level gives you rewards, increases your stats, and provides a System Point that you can use to upgrade your Hunter's Systems.
Upgrade your Systems
Each Hunter has four Systems: main weapon, mainframe and first and second abilities. When first unlocking a Hunter you will need to activate their Systems in the Loadout menu.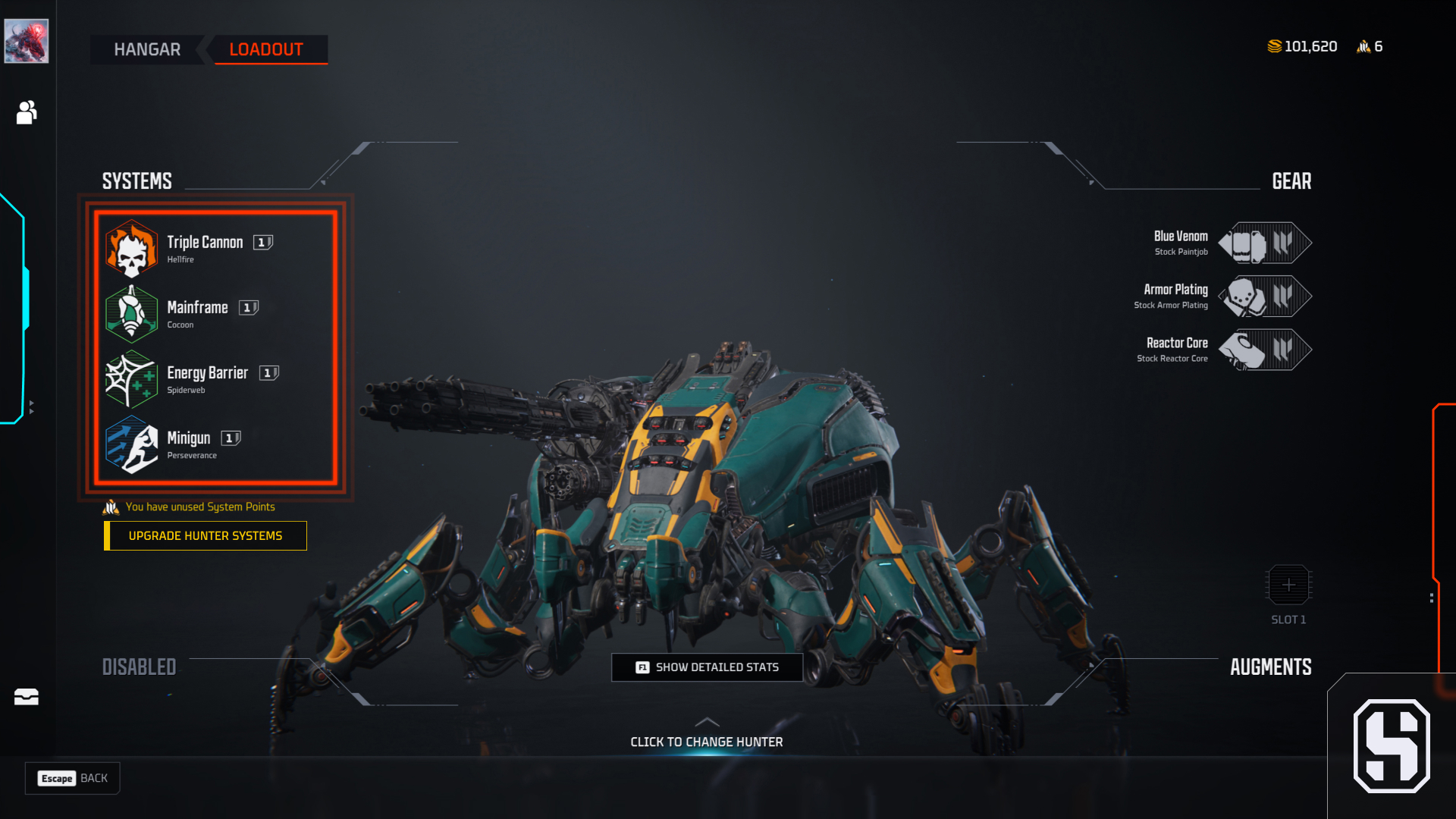 After activation, you can use Credits (earned in battles) and System Points (earned from Hunter Levels) to level up each of your Systems.
With each System level, the System's base stats are increased. In addition, certain levels activate additional effects from the System's Mod.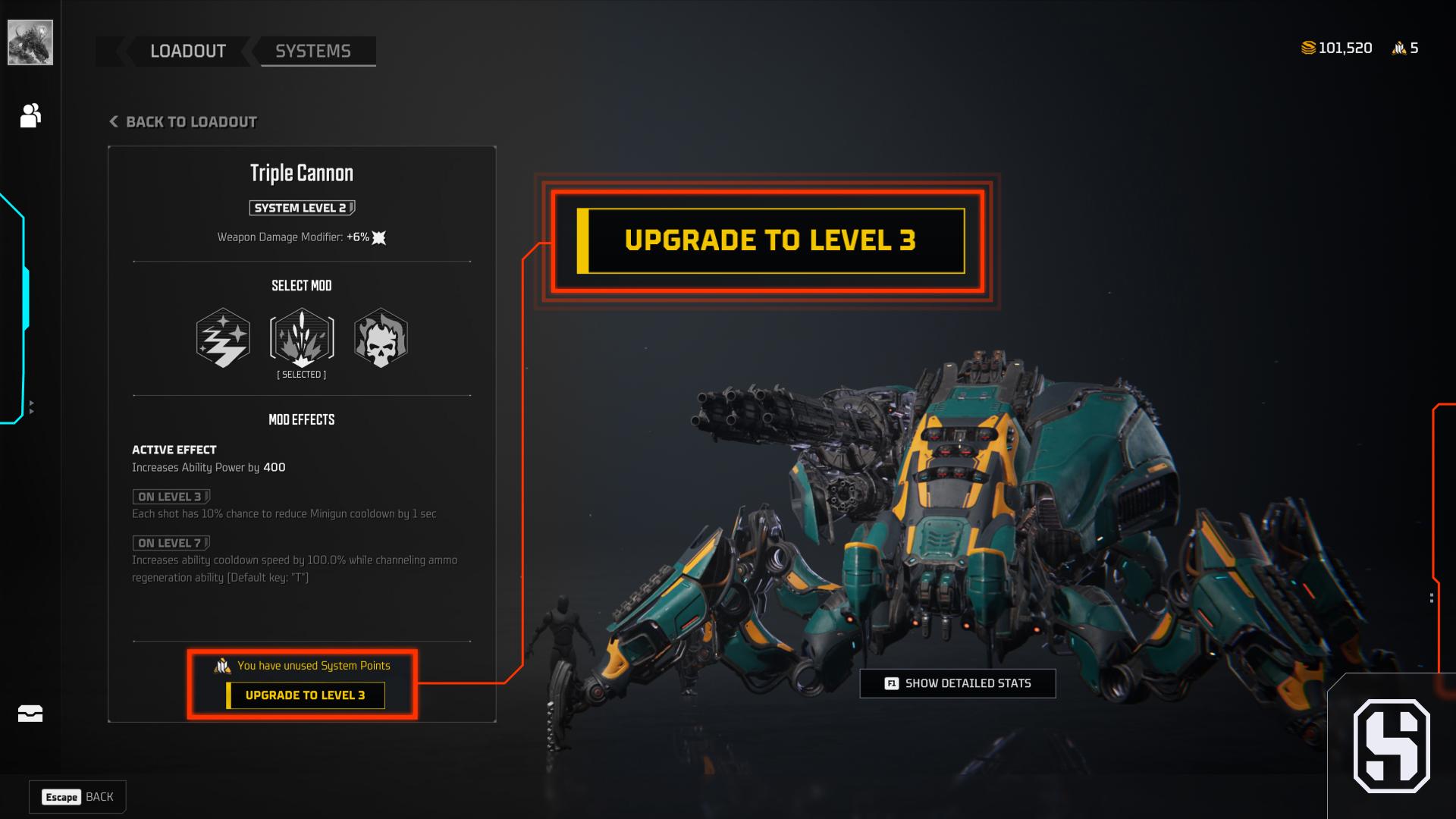 Customize your Gameplay
Each System has between 1 and 3 Mods available that change your System's stats and gameplay, as well as add additional effects to your System at certain System levels. You can see at which level these effects are activated in the Mod's tooltip.
Note: Some Mods activate their effects at lower levels than others.
You may freely switch between Mods at any time in the Loadout screen, they do not need to be unlocked.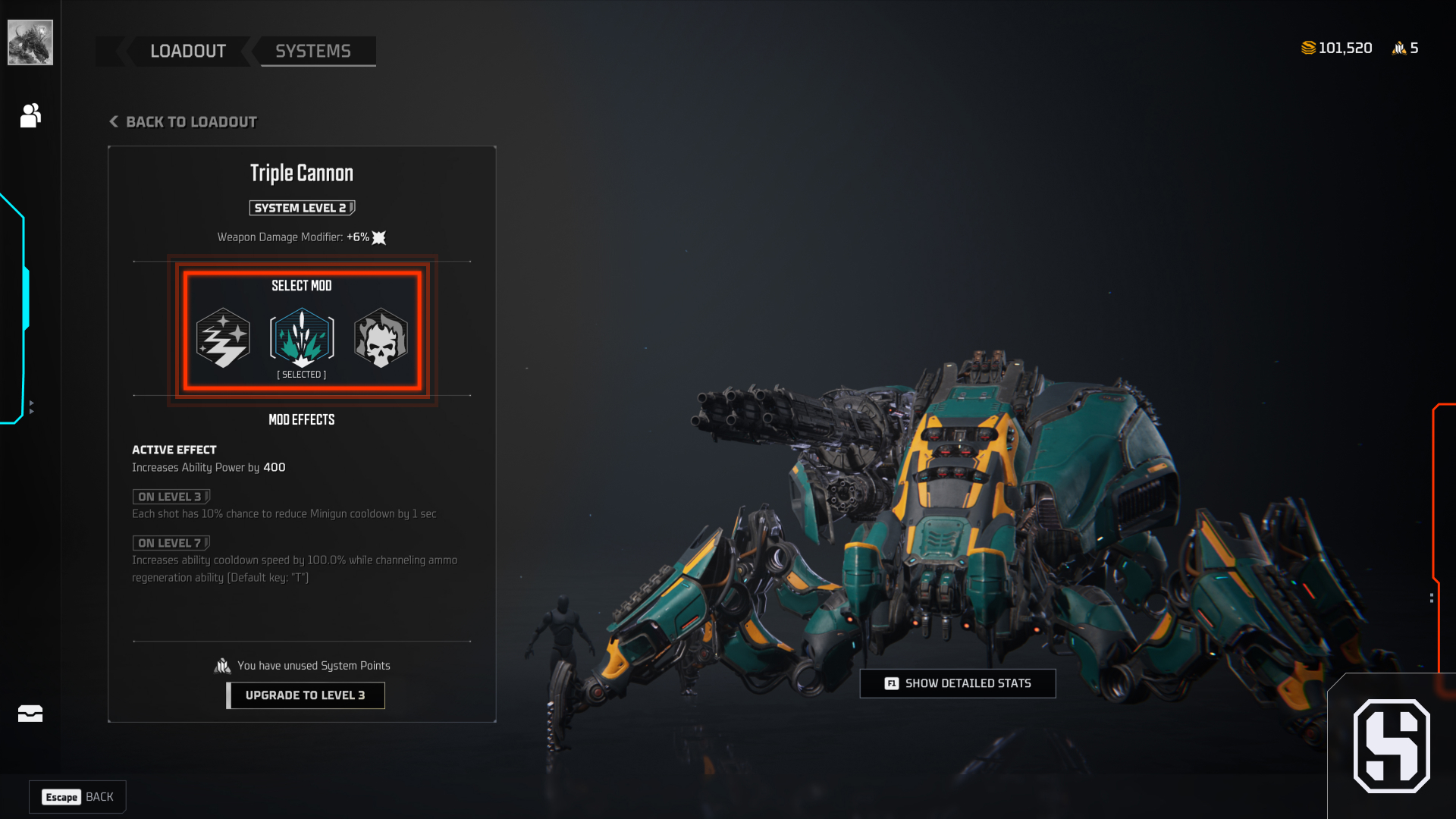 Strengthen Key Stats
You can further customize and tune your Hunter by equipping Gear. This provides buffs to certain Hunter stats (i.e. Shields, Ability Power, Critical Damage etc.) and is available in grade levels from common Lv1 (grey) to legendary Lv5 (orange). Each Hunter has two slots to mount Gear and you can freely switch between any available Gear prior to each battle.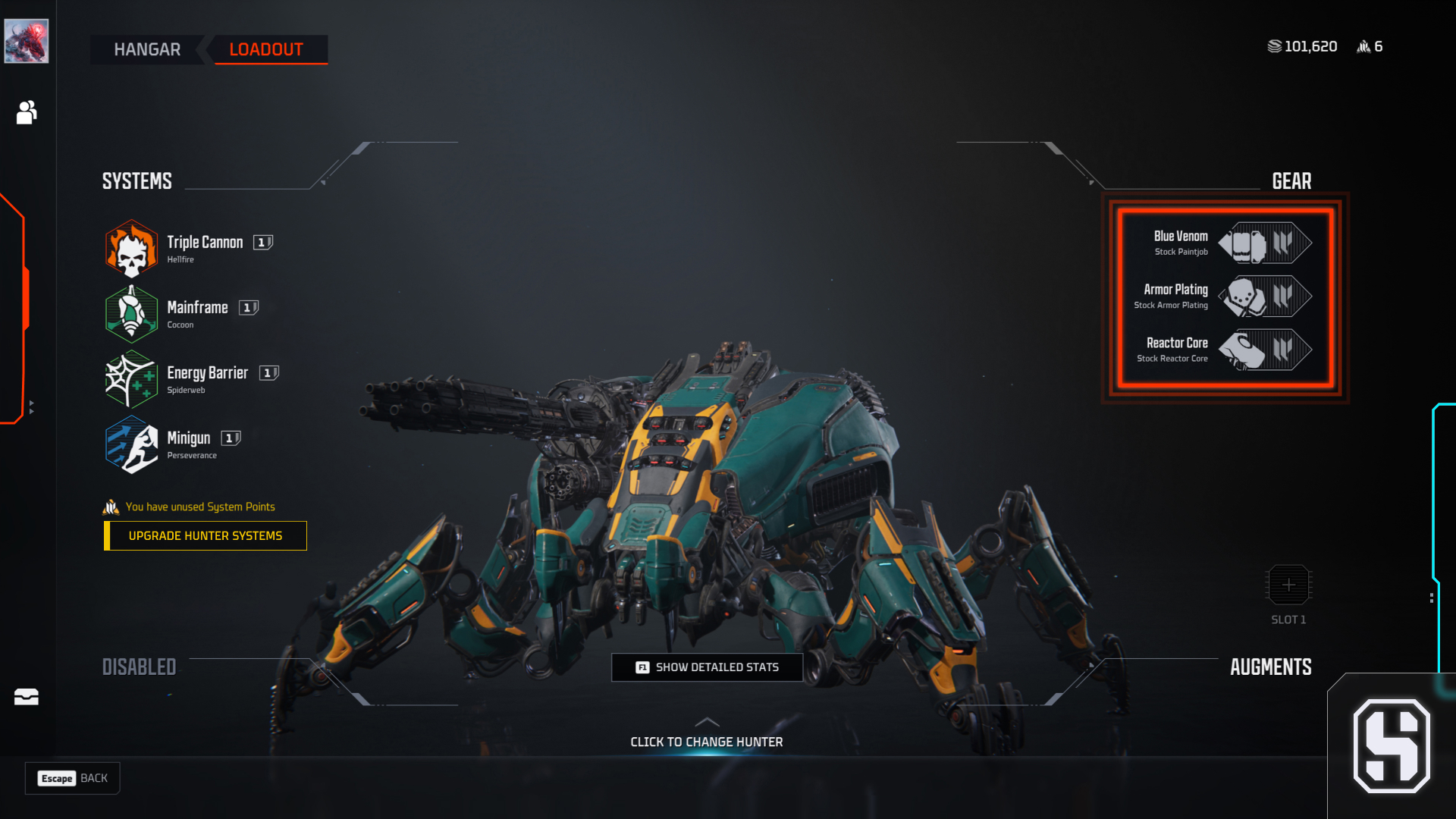 Gear is obtained from Salvage Crates earned in matches, any unwanted Gear can be sold for Credits.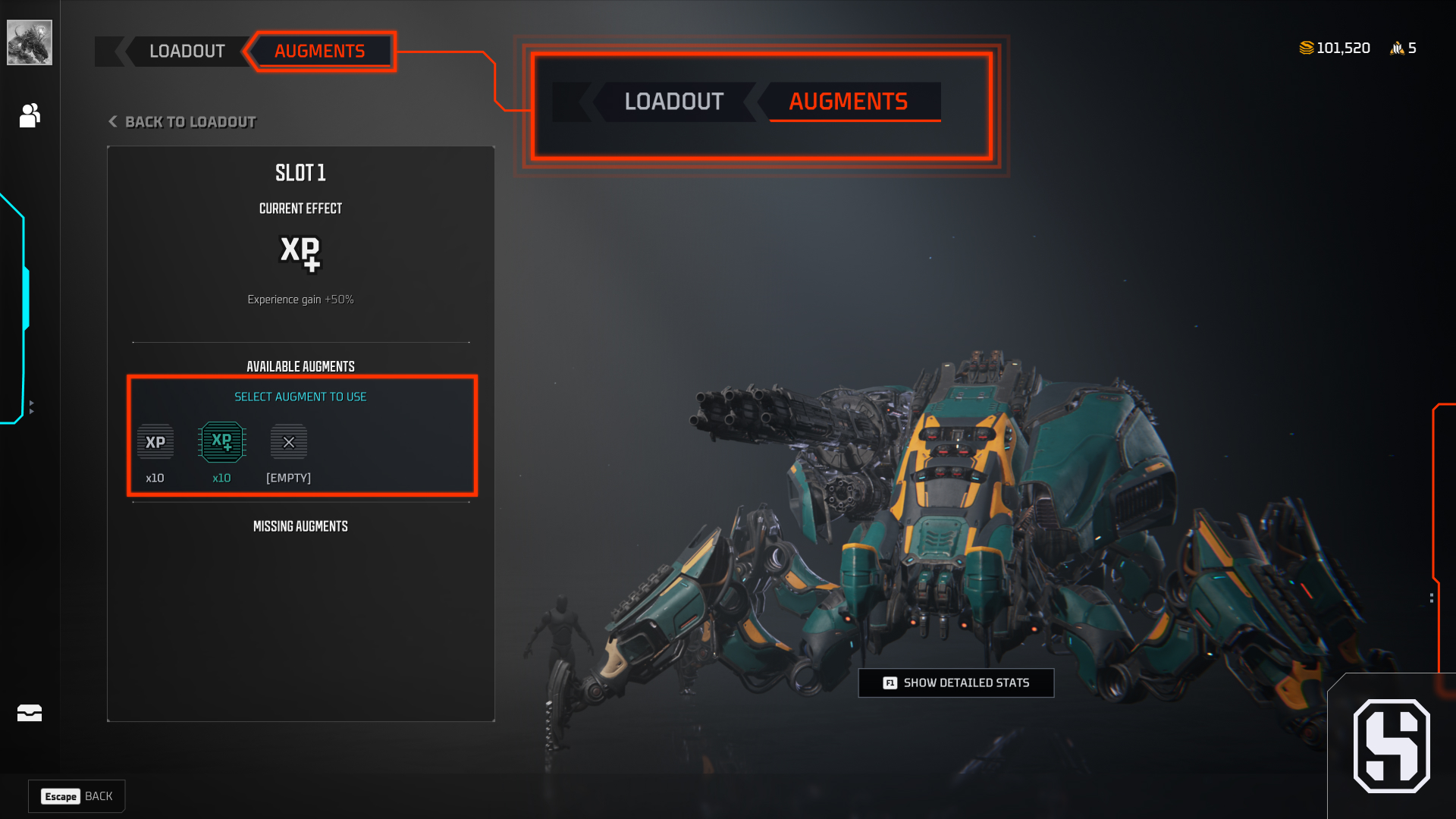 Progress Faster
Use Augments to increase your post-battle rewards and speed up your progression. They are single-use and consumed after each match.
You can earn additional Augments by completing missions, as progression rewards and from post-battle loot.
That's everything we are sharing today for this Steel Hunters guide. This guide was originally created and written by uncata_13. In case we fail to update this guide, you can find the latest update by following this link.
If you believe that any of the content on this site violates your rights, including your intellectual property rights, please contact us immediately using our contact form.