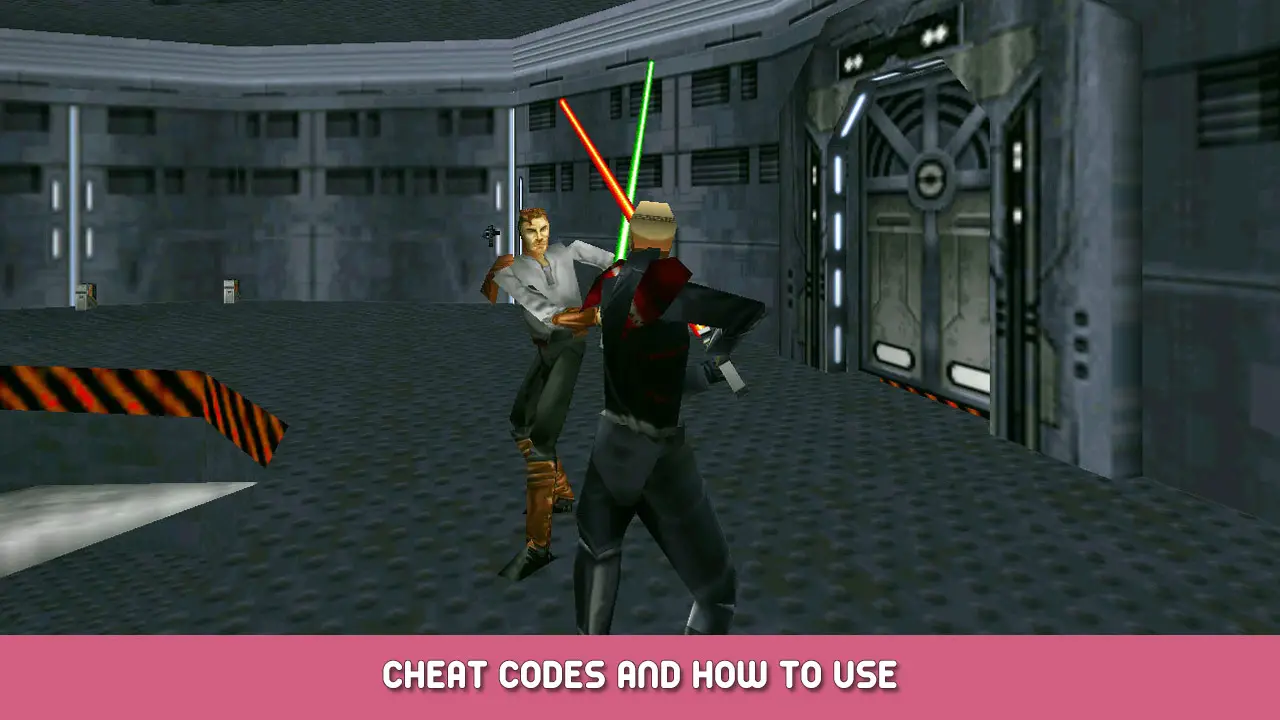 Title: STAR WARS Jedi Knight: Dark Forces II
Release Date:
Developer:
Publisher:
Information about STAR WARS Jedi Knight: Dark Forces II is still incomplete. Please help us fill the details of the game using this contact form.
This guide will be showing you the list of STAR WARS Jedi Knight: Dark Forces II cheat codes and how you can enable these cheat codes while playing the game.
How to Enable Cheats
To enter these codes, press "t" while playing, then type one of the words below:
jediwannabe on – Enable God mode
jediwannabe off – Disable God mode
red5 – All weapons
wamprat – All items
eriamjh – Flight mode
bactame – Full health
yodajammies – Full mana
sithlord – Max Dark Side
imayoda – Max Light Side
raccoonking – All force powers
5858lvr – Reveal map
deeznuts – Level Skip
pinotnoir # – Warp to level #
slowmo on – Slow motion
slowmo off – Normal speed
thereisnotry – End current level
white flag on – Disable AI
white flag off – Enable AI
iamthebestjedi – Upsidedown Mode (Doesn't Work)
That's everything we are sharing today for this STAR WARS Jedi Knight: Dark Forces II guide. This guide was originally created and written by Profresshional. In case we fail to update this guide, you can find the latest update by following this link.
If you believe that any of the content on this site violates your rights, including your intellectual property rights, please contact us immediately using our contact form.