Wanna know how to get your favorite mods in Sonic Adventure 2? This is the guide for you, in just a couple of steps, you'll get mods working in no time.
Prerequisites
You'll need a couple of things before you can get mods working.
First, you'll need:
In order for the mod loader to work correctly you'll need to install these packages:
Installing the Mod Loader
Now we'll need to get the mod loader into the game folder itself, in order to do that do this:
Open Steam and right-click Sonic Adventure 2.
In the menu it opened, go through Manage > Browse local files.
Now with the game folder open, open the SA2ModLoader.7z file you just downloaded and extract everything inside it there.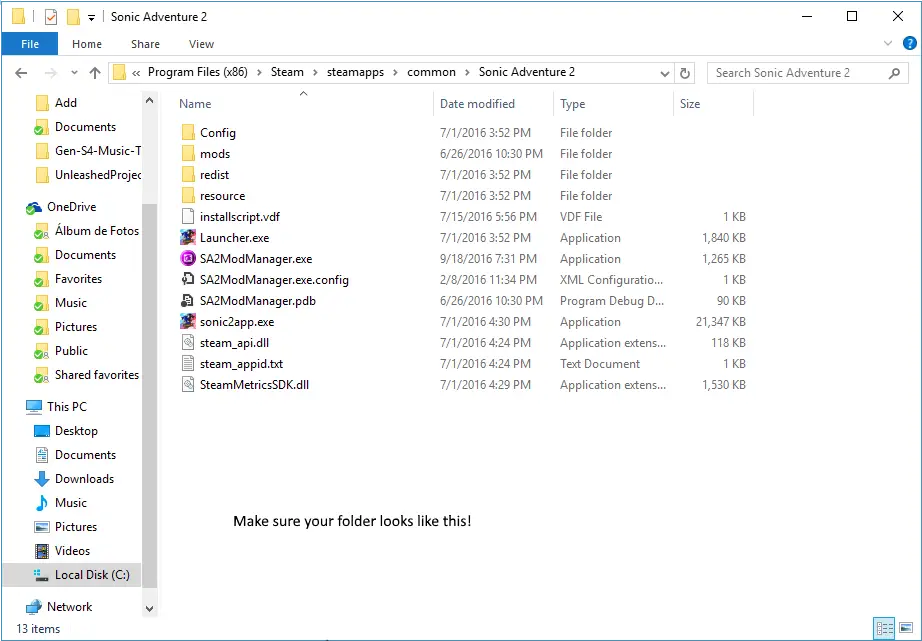 Once you open the mod loader it will automatically install the files it needs to make the mods work in-game so no more clicking on that Install loader button anymore!
Installing Mods
Now, this is the fun part, getting the mods in-game.
Get your favorite mod that you want from:
For example, I'll be using Super Sonic Mod from MainMemory's page. In order to install the mod you need to:
Open the file containing the mod.
Go to the game folder and extract every file into the mods folder.
It should look like this: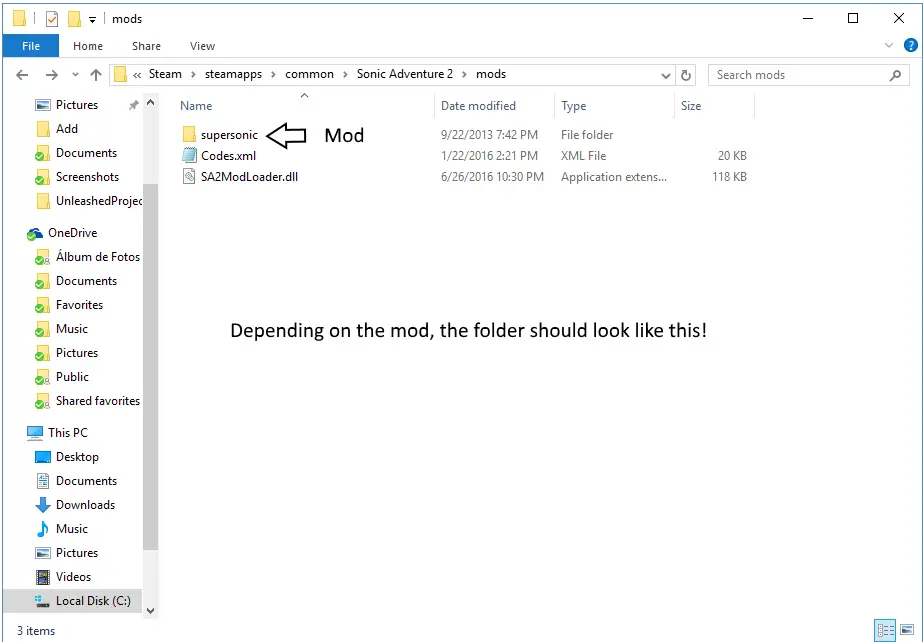 Alternatively, you can go to the mod loader options and click the Install URL Handler button to make this process automatically be done for you with the GameBanana 1-Click Install.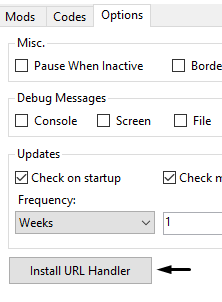 After that all you need to do is enable the mod you just installed which is done like this: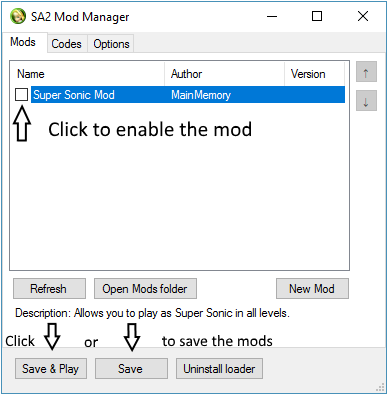 Troubleshooting
And with that, your mods and the game should work correctly but in the case they don't you can check out the SA2 Troubleshooting Guide.
And that concludes this Sonic Adventure 2 guide. Help us improve this guide by leaving your suggestions in the comment section below.
If you believe that any of the content on this site violates your rights, including your intellectual property rights, please contact us immediately using our contact form.