Solo Leveling Chapter 111 Release Date, Spoilers: Second Season Set to Begin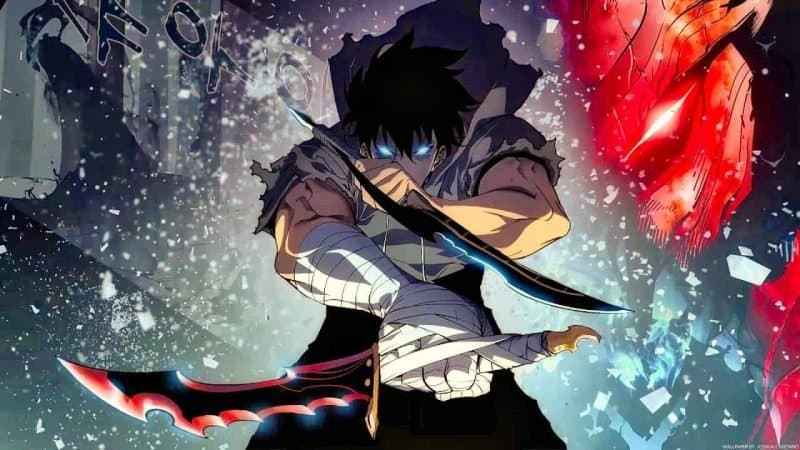 The previous Solo Leveling manhwa was just released but fans are already looking for the Solo Leveling Chapter 111. Join Jin-Woo as he clears the monsters at the Red Gate in Solo Leveling, while the other hunters are out there looking for something else.
In this guide, we'll let you in on the Solo Leveling Chapter 111 release date. Read on to find out when you can read the latest chapter of the monster-hunting webtoon with English translations. Below, you will discover the Solo Leveling Chapter 11 release date and ways to read the chapter online.
Solo Leveling Chapter 111 Release Date
The Solo Leveling webtoon has been regularly releasing a new chapter every week. However, it seems that there will be no new Solo Leveling chapter coming out in the following days. As revealed by DNC Webtoon, the publishing company behind the series, the Solo Leveling Chapter 110 is the last chapter for the first season.
That having said, DNC Webtoon confirmed that they will be taking a short break before releasing Solo Leveling Chapter 111, which also marks the start of the Solo Leveling Season 2. As of writing, the publisher is yet to announce the return of the webtoon.
3월 19일 00시, 카카오페이지에 업데이트되는 웹툰 <나 혼자만 레벨업> 시즌1 최종화, 110화에도 많은 관심과 사랑 부탁드리며,
언제나 보내 주시는 성원에 감사드립니다.

디앤씨웹툰 편집부 드림. (2/2)

— 디앤씨웹툰 (@dncwebtoon3) March 18, 2020
DNC Webtoon also thanked all of their fans for the support on their project.
Solo Leveling Webtoon Reading Guide
The Solo Leveling manhwa was released with the Korean language which is available at KakaoPage. Unlike the Japanese manga, DNC Webtoon is not releasing an English translation of the series. But thanks to the fans who have been constantly translating every chapter.
One of the most popular websites providing English scanlation of Solo Leveling is Jaiminis Box. While we do not support any kind of piracy, this is the only way to read and understand the Solo Leveling webtoon for those who can't read and understand the Korean language.
Conclusion
And that's all for this Anime guide. Do you have any suggestions or tips to improve this guide for Anime? If yes, then make sure to leave a comment down below. This guide has been made possible by Jon Davis. You can check him out by simply clicking his name.