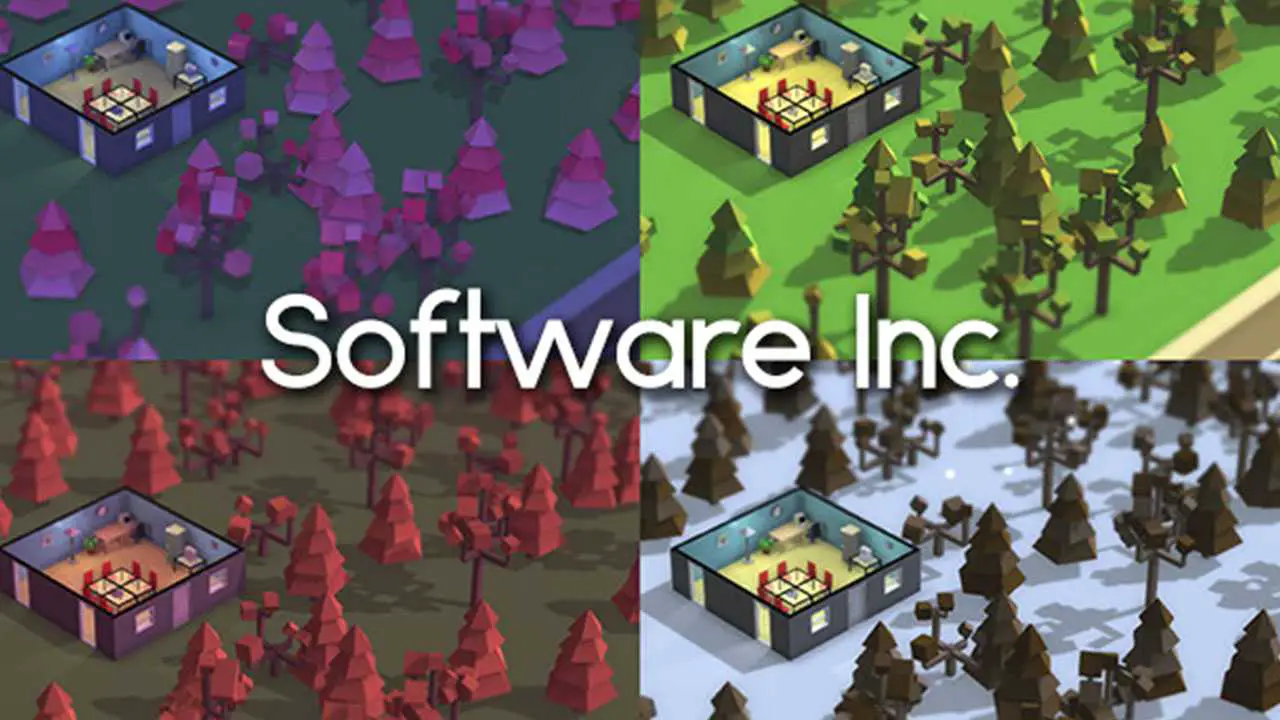 This exploit allows a fairly consistent way to make some money. From about 30 mins testing I have determined that I can make between 200k-1m per day with little effort. I haven't tested a ton so feel free to comment on any improvements to the guide or exploit. Also, a quick side note I'm not sure I was the first one to discover this.
Setup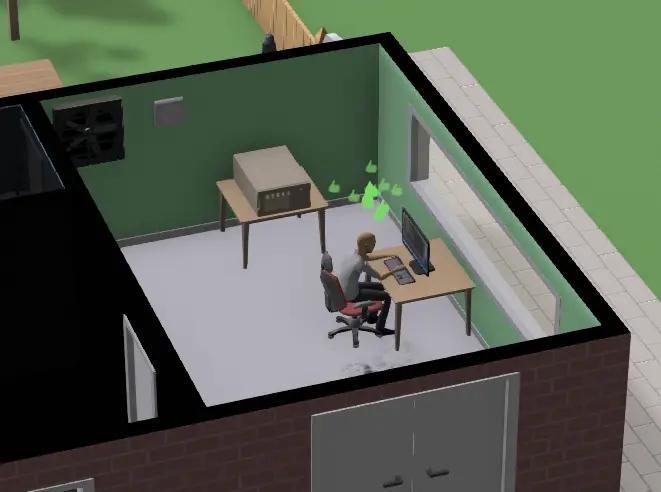 Start a new game. You do not really need a desk so simply place down a server (worse servers are better for these purposes) and open the distribution tab. You are now ready to begin.
Distributing
Now that you are in the distribution tab, you simply need to open a distribution platform, tick the box to publish other companies' products and then put the slider to around 2%. You can certainly try other percentages to see what works but I find 2% works well with the servers I usually use.
Once your platform is open, click the button on the top of the screen to skip until your employee arrives and rejoice as cash flows in. Keep reading, however, because you will lose a lot of money to bills unless you follow the next step.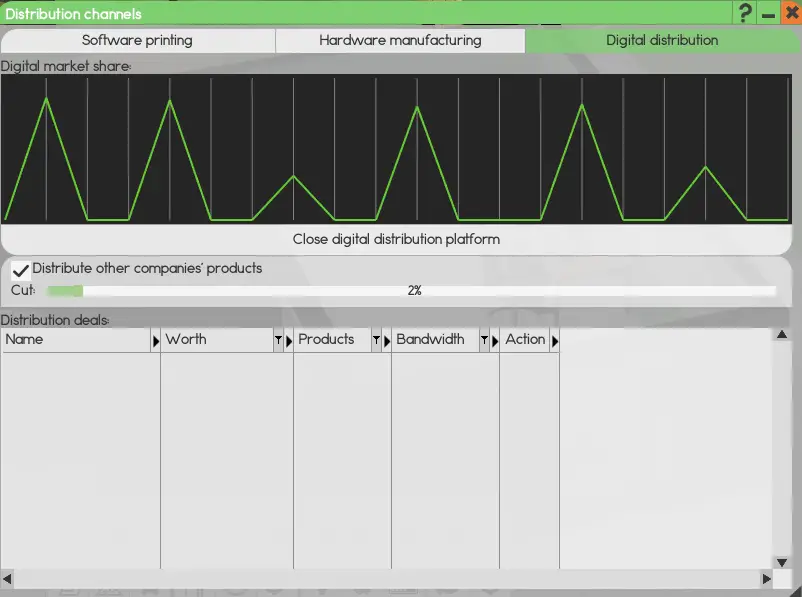 Avoiding Pesky Internet Bills
If your server broke then you have done it successfully. If not, check the bandwidth. If it is at 100% you have done well.
This step is deceptively easy. Simply close your distribution platform, delete the server and wait for the next day. You will not pay any bills more than you usually would but you will keep the many thousands you have made via the exploit. You can repeat it in a day or two.
Why Does It Work?
My current guess as to how it works is that when the server is deleted, the game simply forgets the internet bill caused by it. An interesting thing I came across is that this exploit is not effective if the server does not break down or at least hit 100% bandwidth usage. Feel free to comment on any ideas that you all have to improve the exploit or even ideas on how it works.
That's everything we are sharing today for this Software Inc. guide. This guide was originally created and written by heggenator. In case we fail to update this guide, you can find the latest update by following this link.
If you believe that any of the content on this site violates your rights, including your intellectual property rights, please contact us immediately using our contact form.