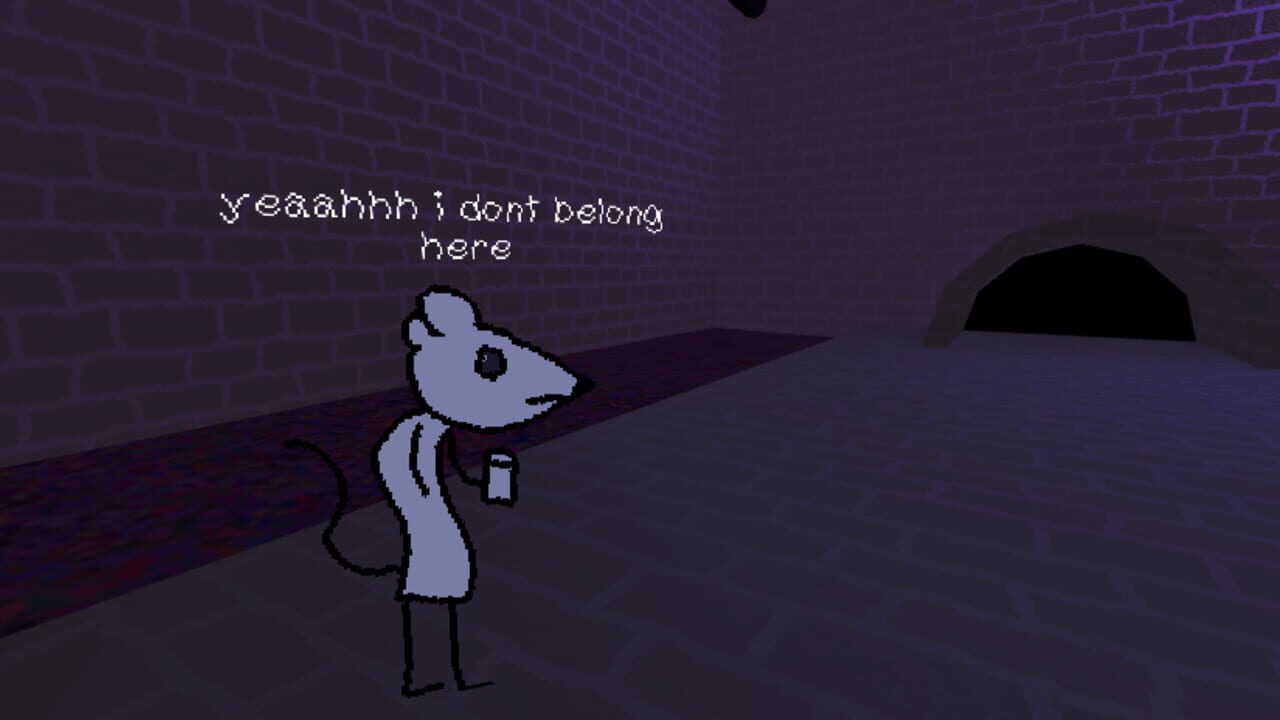 In this guide, I will show you have to get this game's only achievement if you're struggling with it.
Where to find the gun?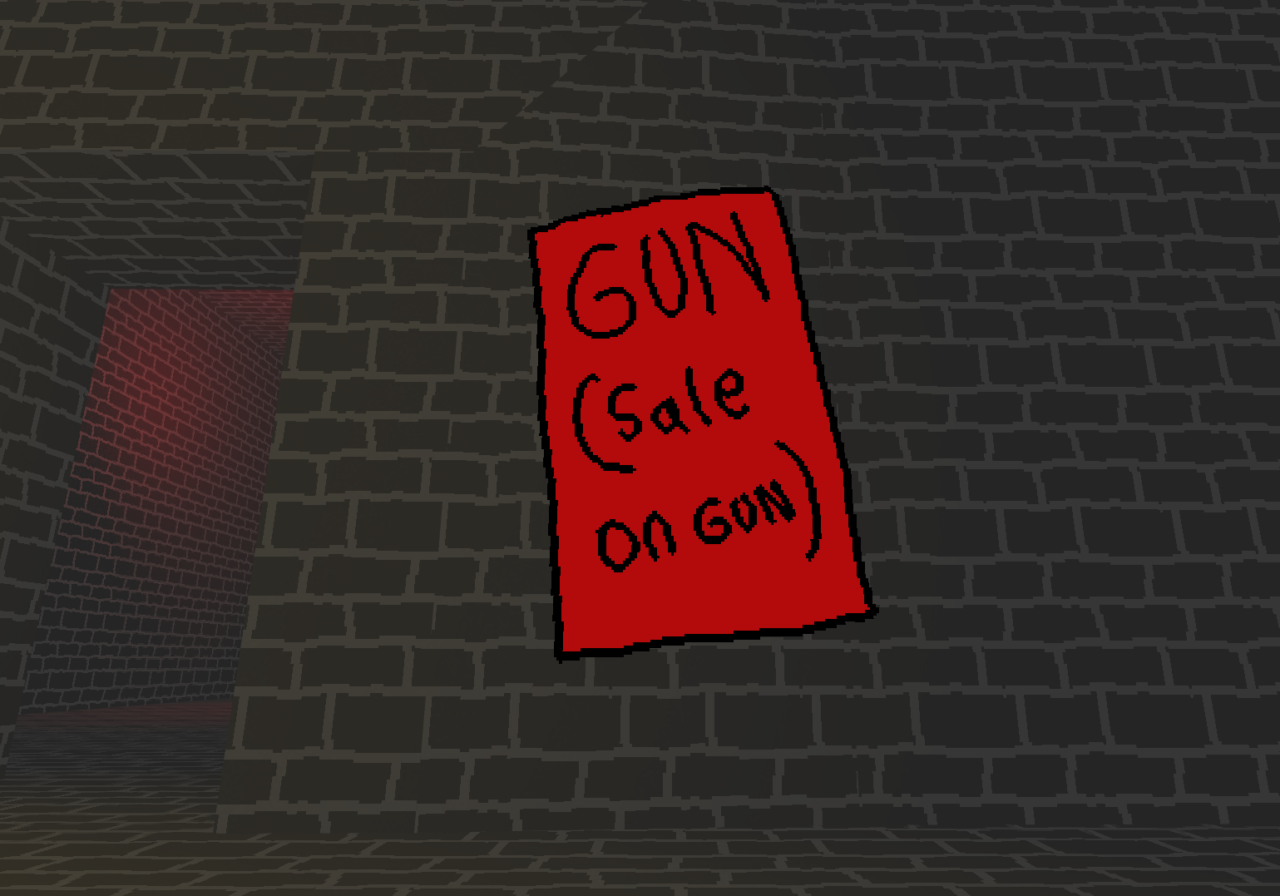 This took me about 70 minutes to get this achievement well after I had already beaten the game. The only thing I can say look for is this big red sign in a random room saying "gun (sale on gun)". Idk if there is a set way of spawning it but I just ran around room to room till i finally found it.
Meeting the gun salesman and acquiring the gun
After walking in the room with the big red sign you'll meet the gun salesman. He'll sell you this comically large gun that serves no real purpose (to my knowledge) other than just getting the achievement.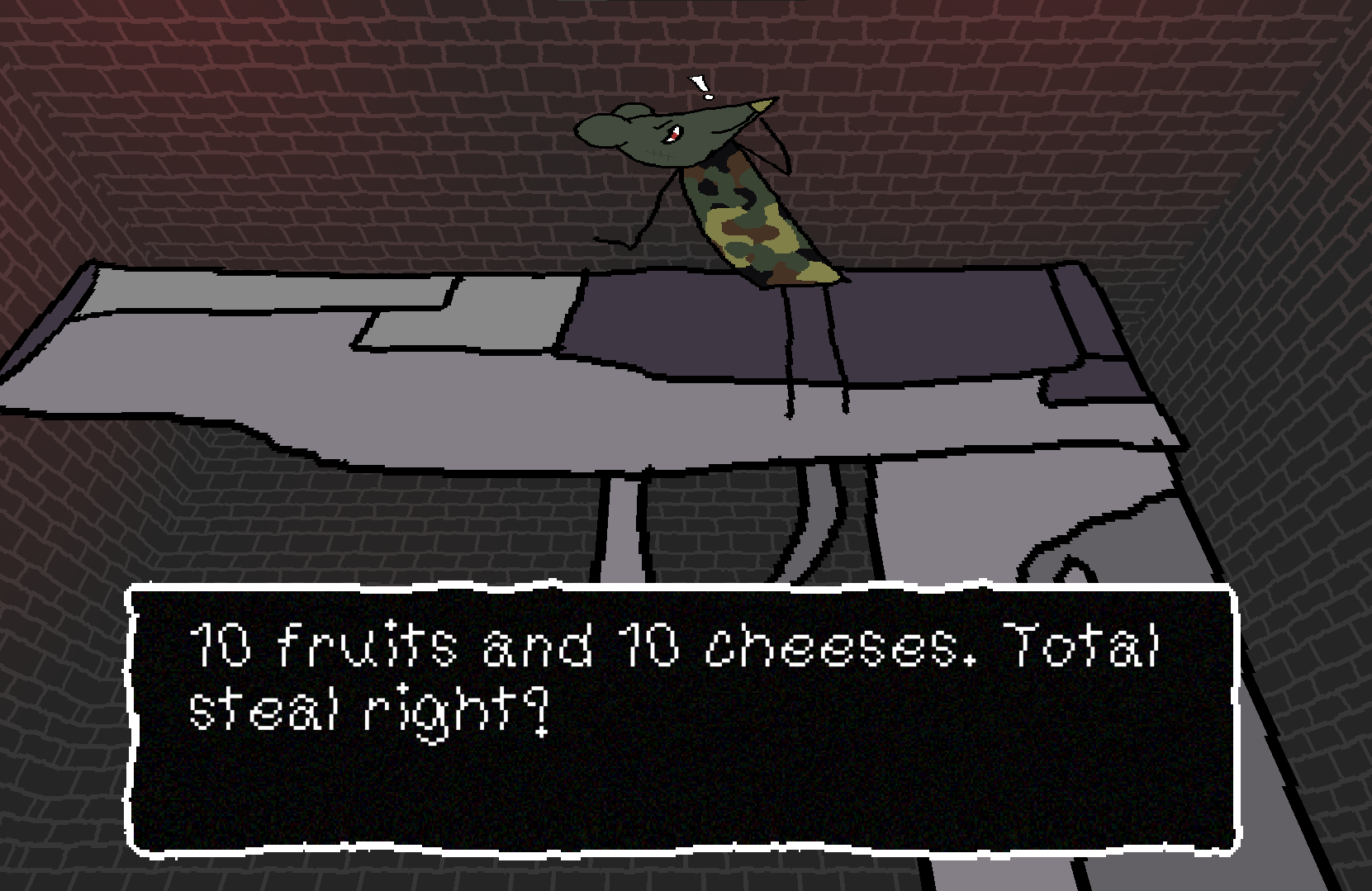 So go up and talk to him and he'll tell you that you need 10 fruits and 10 cheeses to buy his gun. By now (in my case running around after 70 minutes) you should have more than enough fruits and cheeses so just buy the gun and you'll get the achievement.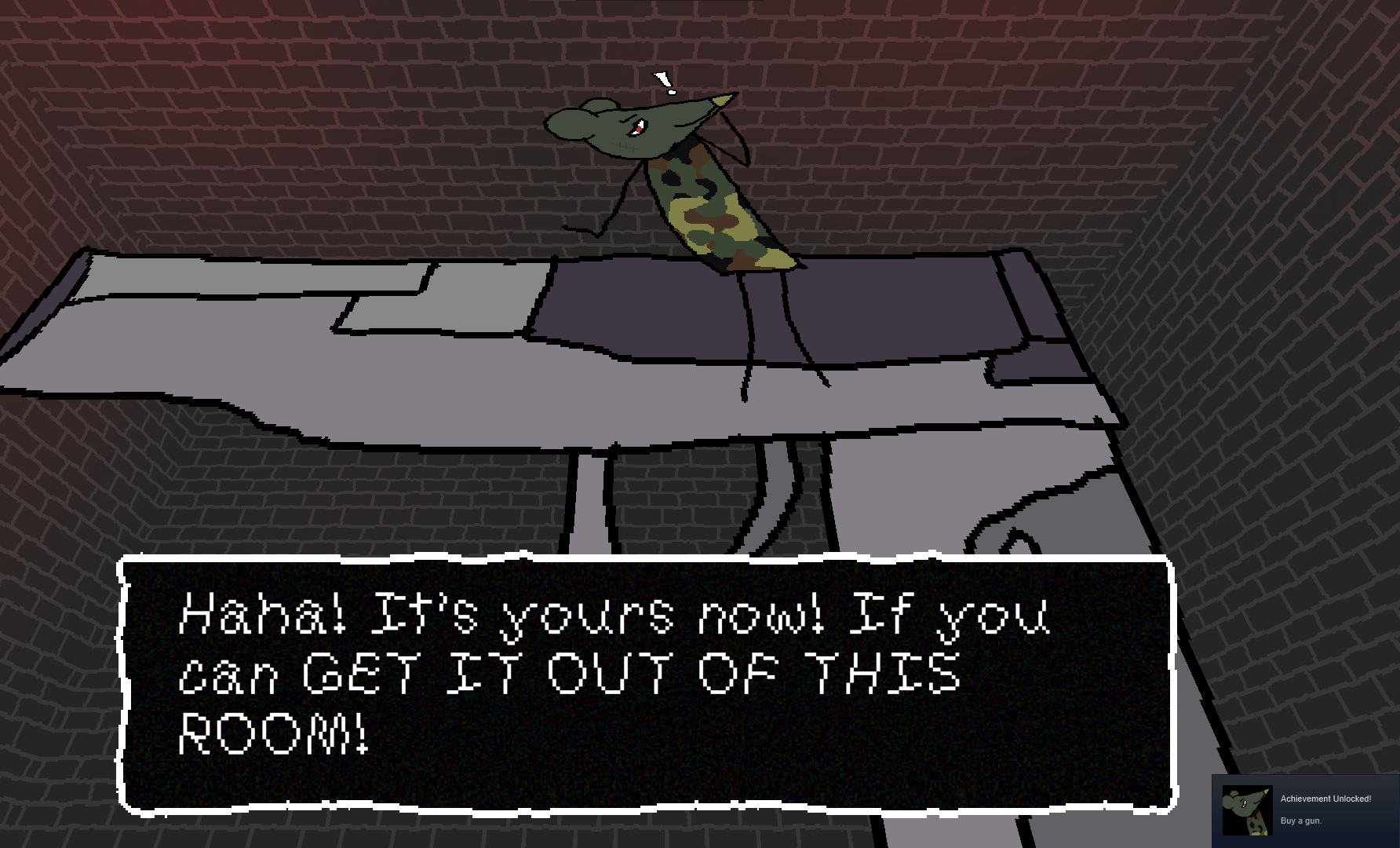 If you believe that any of the content on this site violates your rights, including your intellectual property rights, please contact us immediately using our contact form.