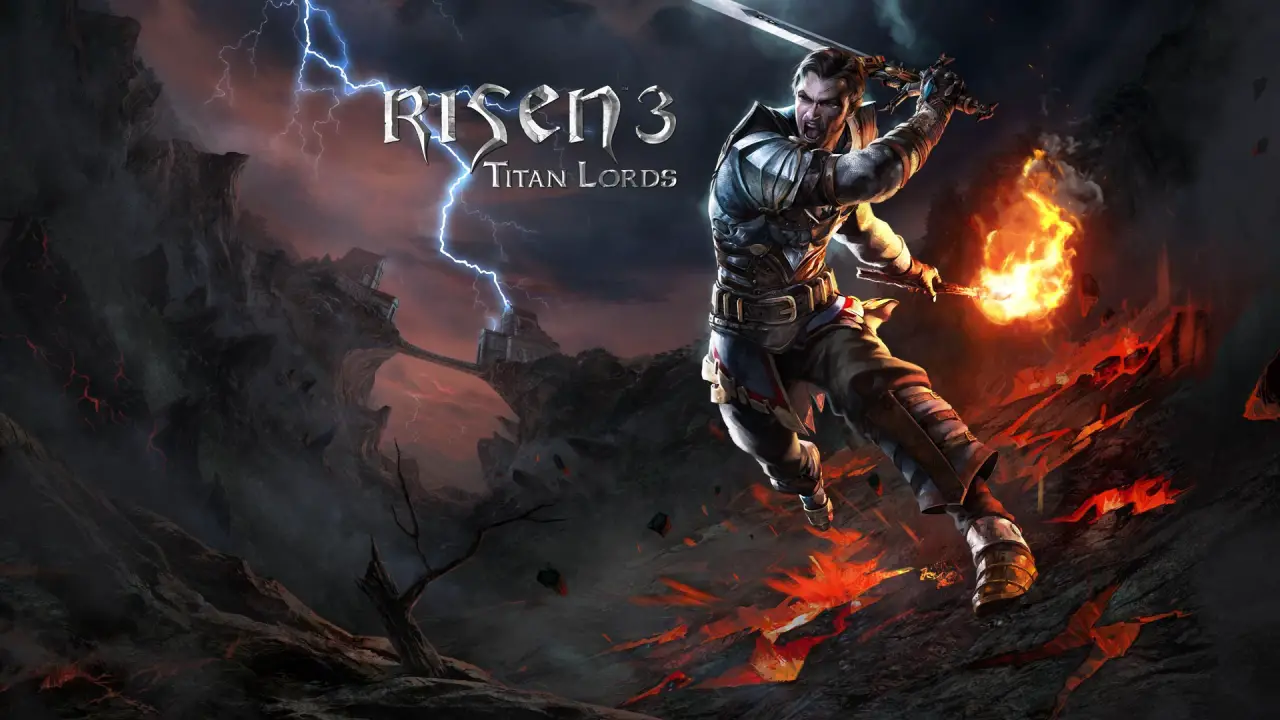 I'm Aiming to make a series of maps that show the locations of the most important goodies.
Forget about reading vague descriptions of where to find Hero's Crown, or the Hardened Crab Shell.
When complete, you'll be able to look at a map of each region and see where all the good stuff is. There will be a numbered circle for each location and a key below telling you what's at that circle.
I won't be including ordinary herbs, clam shells and the occasional skull.
I will include chests, treasure chests, legendary item books, legendary items, permanent boost herbs, weapons, teleport stones, bags of gold and 'significant loot'. By 'significant loot, I mean stashes of drinks, golden sceptres and other items with a value of 50 gold or more. If there's an area needing parrot flight, the word 'parrot' will be next to the marker.
This is very much a work in progress. I'll upload what I have for the Crab Coast Take a look and offer any comments. I've tried to be as precise as possible, but I'll have missed things. If you find something that should be there, send me a pic showing your map location and what the item is: I'll add it and update.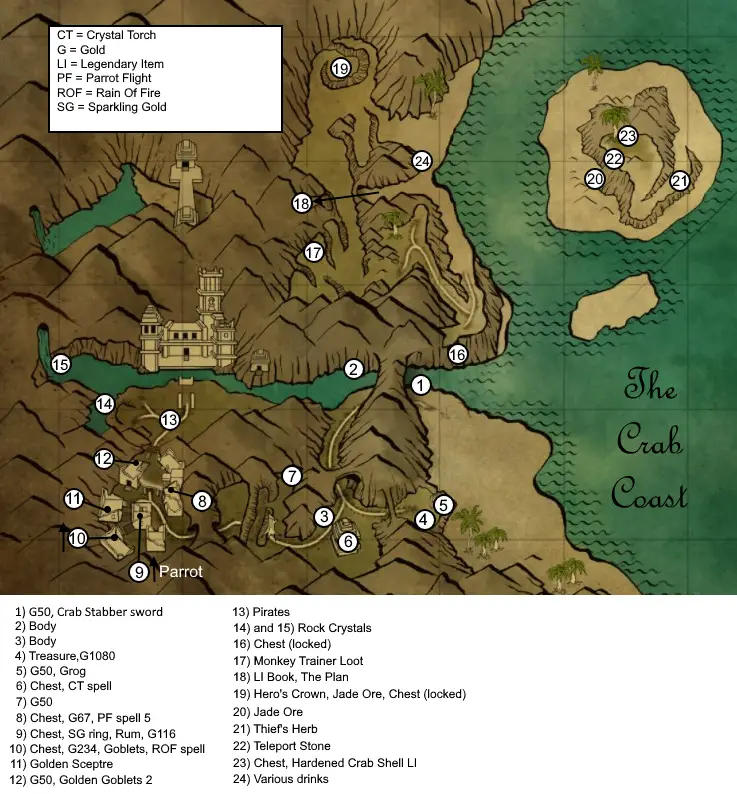 Just reference the numbers on the map and they show you what's there.
The abbreviations used are shown in the box. If G is used in the description, it means 'Gold', PF means 'Parrot Flight', etc.
That's everything we are sharing today for this Risen 3 - Titan Lords guide. This guide was originally created and written by tigerpoetry. In case we fail to update this guide, you can find the latest update by following this link.
If you believe that any of the content on this site violates your rights, including your intellectual property rights, please contact us immediately using our contact form.