Check out this Red Dead Online guide to learn the fastest way on how to earn gold and money. Discover the best method that you can use to grind in Red Dead Online.
If you're a new Red Dead Online, there's a chance that you are being overpowered by the enemies around. So, you'll have to upgrade all of your equipment and ranking to catch up with the rough world in Red Dead Online. Below is the guide to help you earn more money and gold in Red Dead Online.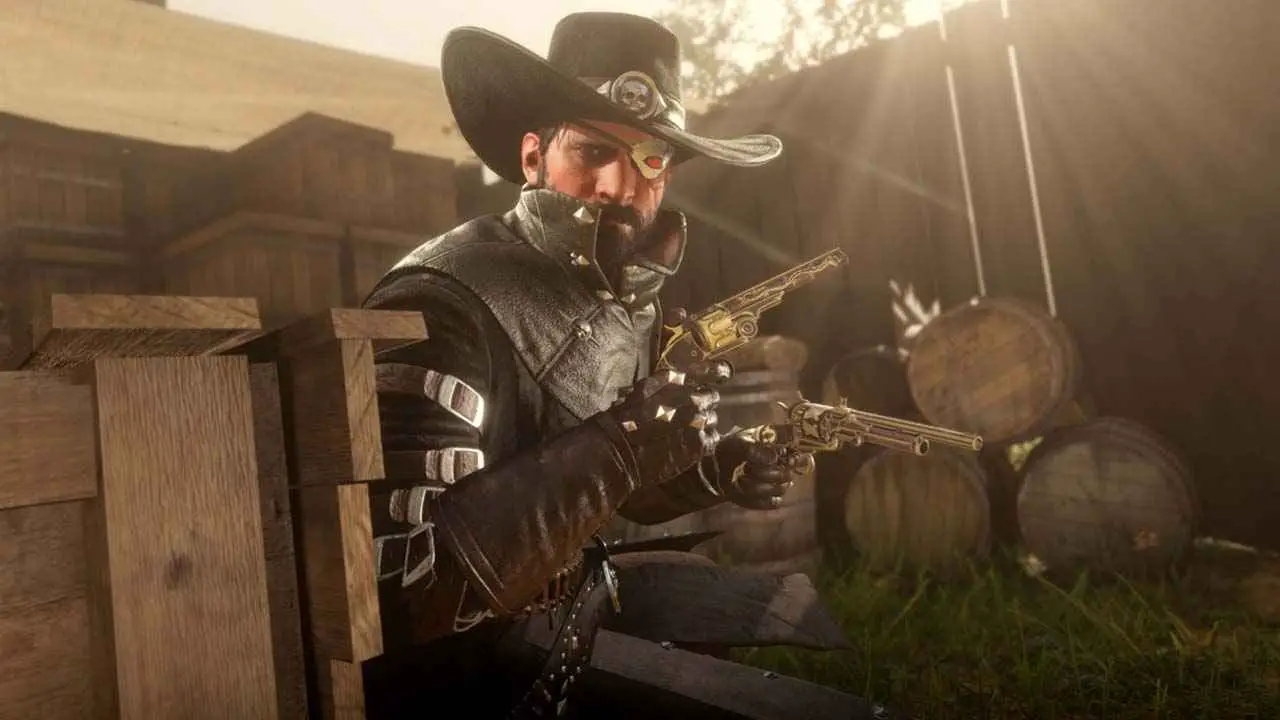 Rank Up for More Opportunities
Once you hit Rank 10, you will be able to receive a treasure map every 5 ranks. These treasure maps contain valuable rewards such as gold nuggets, cash, and random loot. Every chest that you found from these treasure maps will give you a different amount of money and gold.
To get your treasure map, you need to go to the camp or post office. After obtaining the map, hold B button to open your satchel and go to documents where you can find the treasure map. Explore the map and search for the yellow icon.
Go to the marked yellow icon and once you arrive, use your tracking mode skills and search for the golden particles. The wind chimes will also help you in locating the exact position of the chest.
Complete Daily Challenges
You will be receiving daily challenges that will give you a handful reward. Some of these challenges will only want you to visit a certain location, collecting items, getting kills, and more. Some of these challenges are easy, while others are challenging as it involves some PVP actions.
These challenges reset every 1:00 AM Central time and you will be getting 10 gold nuggets or $0.01 gold for completing the challenges. In addition, you will be receiving a bonus of 30 nuggets if you managed to complete all seven challenges.
Apart from the bonus, you will also be receiving a multiplier bonuses after the consistent 1-week challenge completion. On your 2nd week, you'll get 1.5x bonus, then another 2x bonus on your 3rd week, and an additional 2.5x bonus on your 4th week. After the last week, you will receive $100 cash and the bonus will reset.
Below is the expected rewards that you will be getting for a month just by completing the daily challenges.
Week 1 – 4.90 gold bars
Week 2 – 7.35 gold bars
Week 3 – 9.80 gold bars
Week 4 – Treasure Map and $100 cash
Bounty Hunting
Bounty hunting is also another way to grind in Red Dead Online. If you're still not a licensed bounty hunter, you should definitely get your license. To get your license, all you need to do is go to Rhodes and speak with the Sheriff. There, you will be able to purchase your Bounty Hunter License for just 15 gold.
Right after obtaining your license, you will be seeing new marker appearing in each town. These are the bounty boards where you can find different bounty missions. Completing each bounty mission will give you money and XP.
There are 4 bounty difficulties in Red Dead Online right now. They are the Easy, Medium, Difficult, and Legendary Bounties. As you rank up, you will be able to get more challenging bounty hunting missions.
Spend Your Bucks
Assuming that you have enough money in the real world, then you don't have to worry about how to get gold in the game. You can just simply purchase it directly from the in-game store. The lowest value that you can get is 25 gold bars for $9.99.
If you believe that any of the content on this site violates your rights, including your intellectual property rights, please contact us immediately using our contact form.