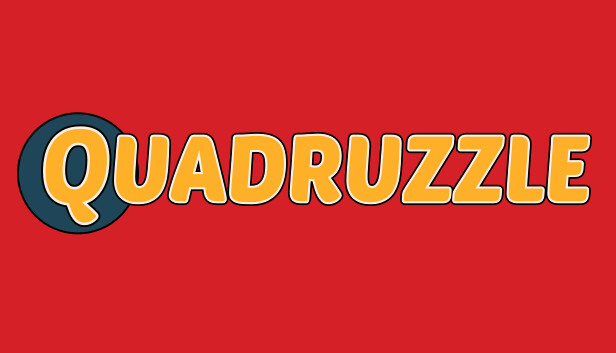 This guide will show you how to play Quadruzzle.
Important Options & Settings
Before you start playing Quadruzzle, there are some settings that you can adjust to make the game better for you.
Video Resolution
To make the game look really nice on your screen, you can change the video resolution to match your computer monitor. You can do this by going to the Options menu and selecting Video/Resolution. There, you can use the plus (+) and minus (-) buttons to choose from different resolution options. The default resolution is 1024 x 768. You can also switch between Windowed mode and Full Screen mode by clicking on either Full Screen or Windowed Mode.
Sounds
In Quadruzzle, you can choose to have different sounds and music on or off. You can find these options in the Sounds menu under Options. You can control the following types of sounds:
Achievement Sounds
Background Music
Button Press Sounds
Tile Movement Sounds
Tile Arrangement Sounds
Error Sounds
All Sounds And Music
You can turn each of these on or off by using a slider button next to the sound or music category. If you don't want to hear any sounds or music at all, you can simply use the "ALL SOUNDS AND MUSIC" option.
Game Controls
In Quadruzzle, you play by moving lettered tiles around to make words. You have two options for how to move the tiles. You can either Drag them, which means you grab a tile and put it where you want manually. This is the default way to move tiles. Alternatively, you can choose to Tap the tiles, and they will move to the open spot by themselves. You can change these game control settings in the Game Controls menu under Options.
How To Play
Quadruzzle is a puzzle game, and it has one main goal and one way to play. The goal is to move 15 lettered tiles in a 4 x 4 grid and spell 4 words. When you do it right, each row will have a different word. The first three rows have four-letter words, and the fourth row has a three-letter word with an empty space at the far right.
Play Field
The playing area is a 4 x 4 grid with 15 tiles and one empty space. You can move one tile at a time into the empty space to arrange the letters and make the words. Each row has its own color. The first row is yellow, the second row is blue, the third row is red, and the fourth row is green. Next to the grid, there are boxes with word clues in the same order of colors from top to bottom.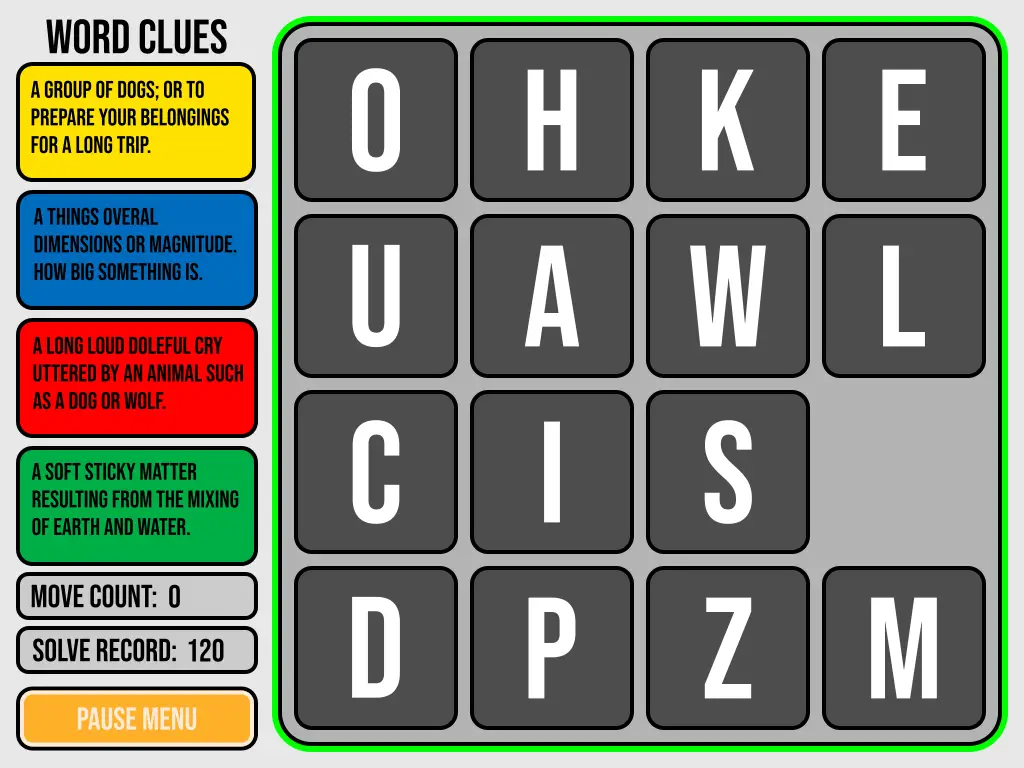 You can tap and hold a clue box to see it bigger for easier reading.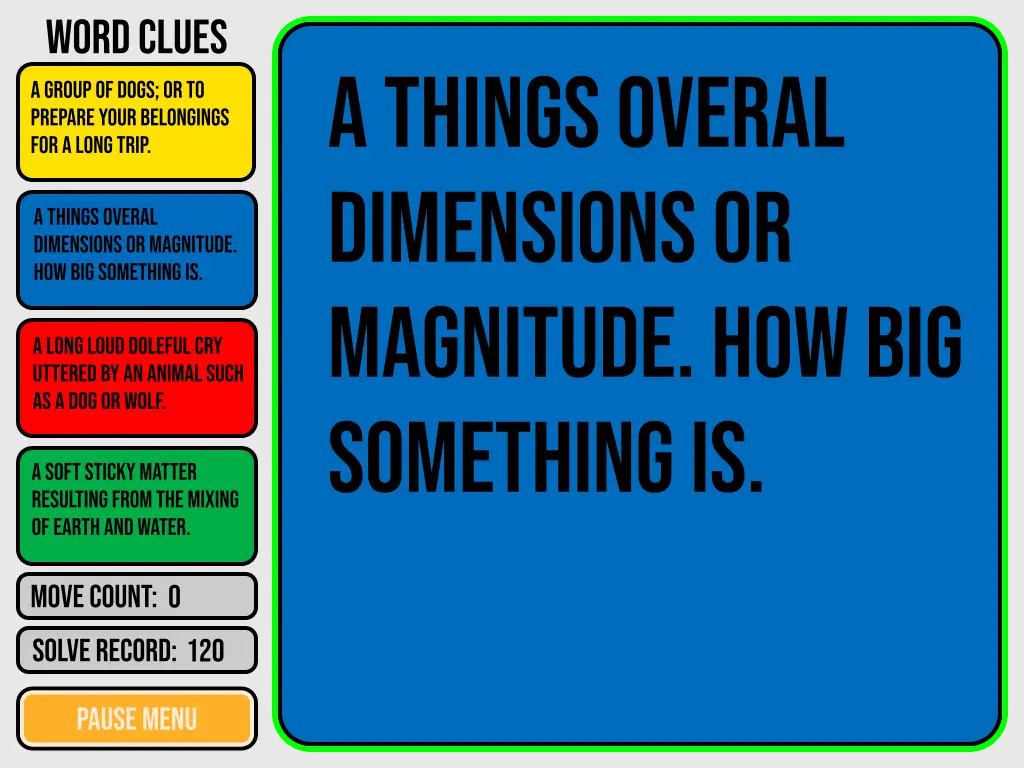 When you let go, you'll see a colored bar going through each row for a moment to remind you of the row colors.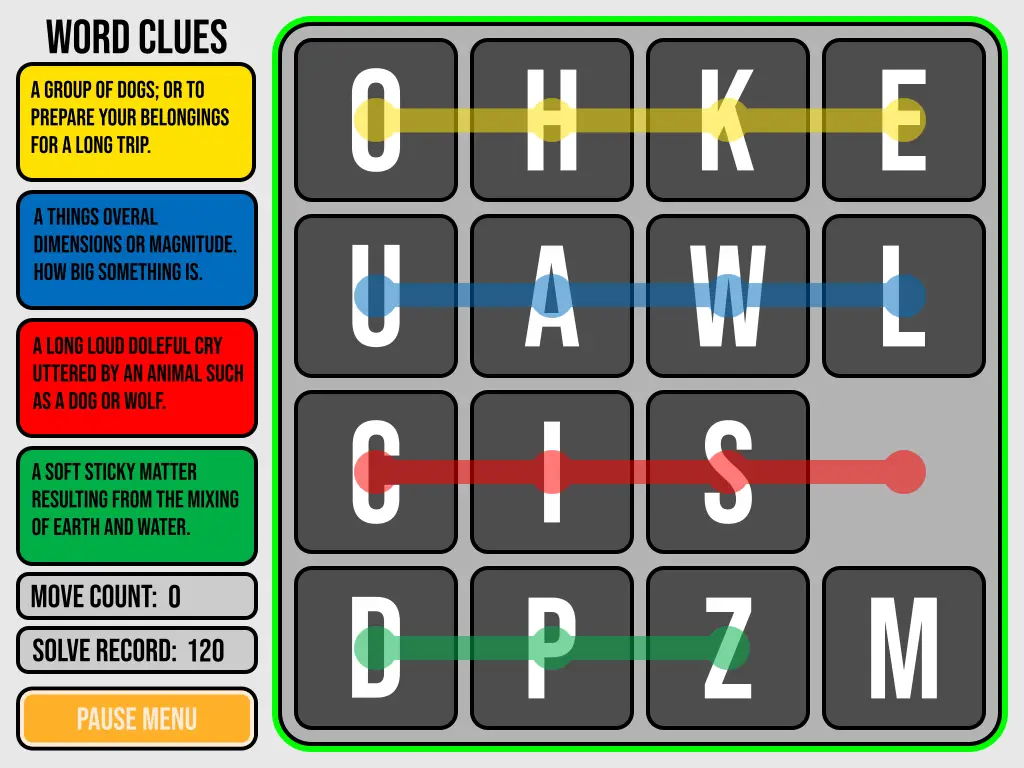 Tiles
Each tile has a letter, and each letter is different. There will never be more than one of the same letter on the grid. A tile in the wrong spot will be dark grey with a white letter, but when it's in the right place, the background will change to the row's color, and the letter will be black.
Here's an example of the letters in their correct spots for the first row word. But the tiles in rows 2, 3, and 4 are still in the wrong places.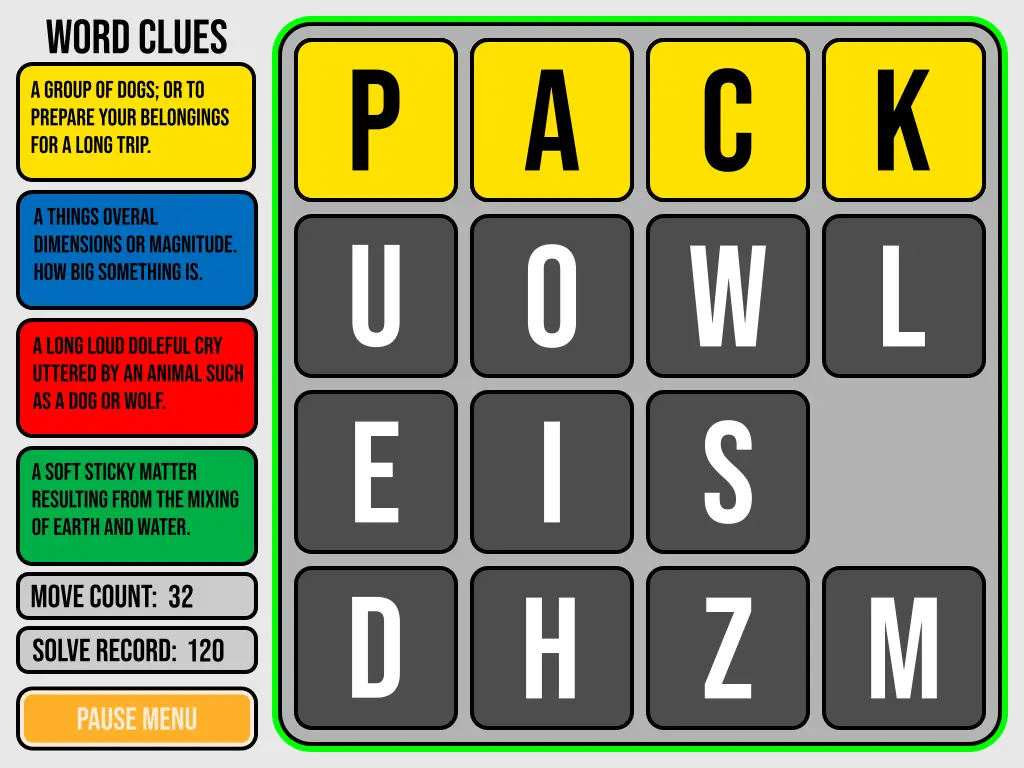 Moves
Every time you move a tile, your move count goes up. You can move the tiles as many times as you need to solve the puzzle. To consider the puzzle solved, all tiles must be in their right places. Your move count is recorded when you solve it.
Solve Record
Solving the puzzle of the day is a big achievement. To challenge yourself and others, try to solve it in as few moves as possible to keep score. Your Move Count is a good way to show how good you are at solving puzzles. Each day's puzzle has an optimal move count, known as the SOLVE RECORD.
Getting the lowest possible moves is like a perfect score, but you can only tie the solve record; you can't beat it. On the left side of the grid, you can see your current moves and the moves needed to reach a perfect score for the day's puzzle.
That's everything we are sharing today for this Quadruzzle guide. This guide was originally created and written by joemauke. In case we fail to update this guide, you can find the latest update by following this link.
If you believe that any of the content on this site violates your rights, including your intellectual property rights, please contact us immediately using our contact form.