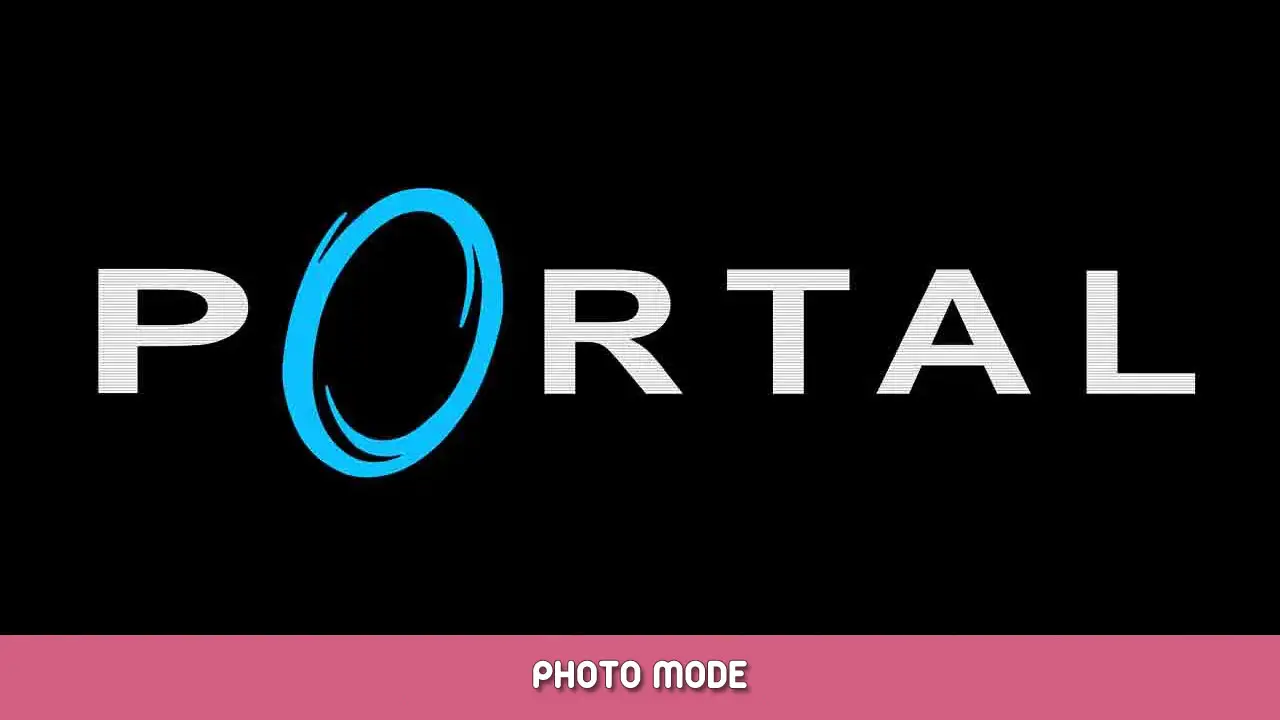 Add a placeable camera in Portal to take photos with!
Installation
This script adds a photo mode, the ability to holster your weapon and various graphical adjustments to improve photography in Portal
.
Find your configuration folder
Navigate to your Portal
installation's configuration folder, which is most likely located here:
C:\Program Files (x86)\Steam\steamapps\common\Portal\portal\cfg
Create autoexec.cfg
Within the same folder, create
autoexec.cfg
and paste
alias freecam_on "sv_cheats 1; cam_idealdistup -24; r_eyeshift_x .05; r_eyeshift_y .25; r_eyeshift_z -.02; fov_desired 75; ent_create point_viewcontrol targetname freecam spawnflags 1; thirdperson; ent_fire freecam enable; cl_drawhud 0; wait 10; thirdperson_mayamode; alias freecam freecam_off"
alias freecam_off "firstperson; cam_idealdistup 0; r_eyeshift_x 0; r_eyeshift_y 0; r_eyeshift_z 0; cl_drawhud 1; fov_desired 90; freecam_raise; thirdperson_mayamode; ent_fire freecam disable; wait 10; ent_remove freecam; alias freecam freecam_on"
alias freecam_turn "thirdperson_mayamode"
alias freecam "freecam_on"alias freecam_lower "ent_create player_weaponstrip targetname freecam_strip; ent_fire freecam_strip stripweaponsandsuit; wait 10; ent_remove freecam_strip; alias freecam_holster freecam_raise"
alias freecam_raise "give weapon_portalgun; upgrade_portalgun; alias freecam_holster freecam_lower"
alias freecam_holster "freecam_lower"bind z "freecam"
bind x "freecam_turn"
bind c "freecam_holster"
bind v "sv_cheats 1; noclip"
freecam_off
into it.
And you're ready to go! Check the controls section below to learn how to operate the photo mode.
Controls
Toggles the camera/player turning state.
Toggles the raised/lowered state of your weapon.
Known issues
The camera continues to move along your current path if you enable photo mode while moving.
Changing level before exiting photo mode can cause various gameplay issues.

Either toggle photo mode again, restart the game or execute freecam_off in the developer console to resolve this.

If you use a different FOV other than 90, you may need to adjust fov_desired 90 in the freecam_off alias.
Please let me know if you have any issues or suggestions for future updates in the comments below!
That's everything we are sharing today for this Portal guide. This guide was originally created and written by twiByte. In case we fail to update this guide, you can find the latest update by following this link.
If you believe that any of the content on this site violates your rights, including your intellectual property rights, please contact us immediately using our contact form.