Title: Portal 2
Release Date:
Developer:
Publisher:
How to find the Turret Wife Serenade, a group of turrets singing.
Getting into the level
The turrets are located in Test Chamber 16, which can be found by playing through Chapter 3: The Return, or entering one of two console commands, being:
map sp_a2_laser_vs_turret
or, if you don't want to disable achievements, load any save and instead type
changelevel sp_a2_laser_vs_turret
This will load you into Test Chamber 16.
Finding the Serenade
Now that you're in the level, go forwards and use portals and the button activated laser to destroy the turrets in front of the cubes. Place the regular cube on the button and position the portals like so: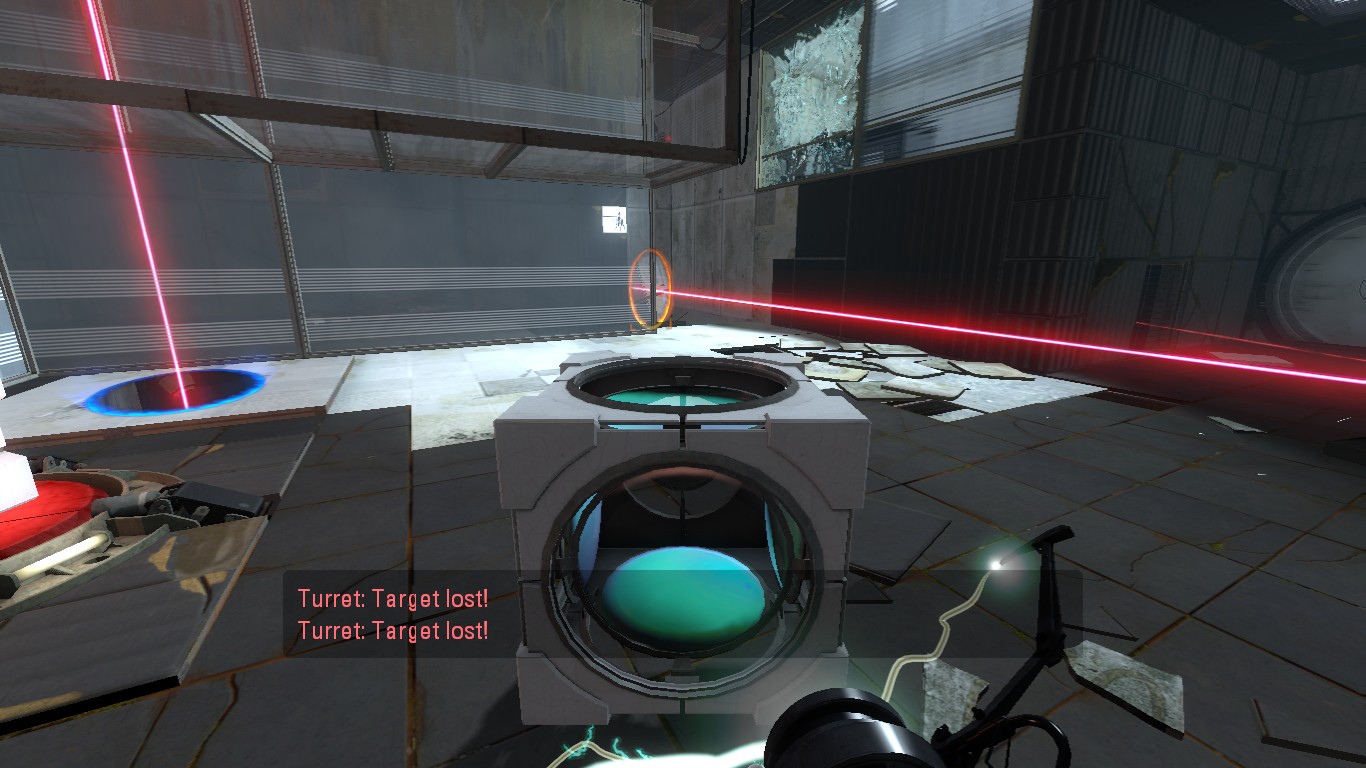 Using the laser redirection cube, kill the turret inside the vent, and the explosion will break the grate, and you'll be able to enter.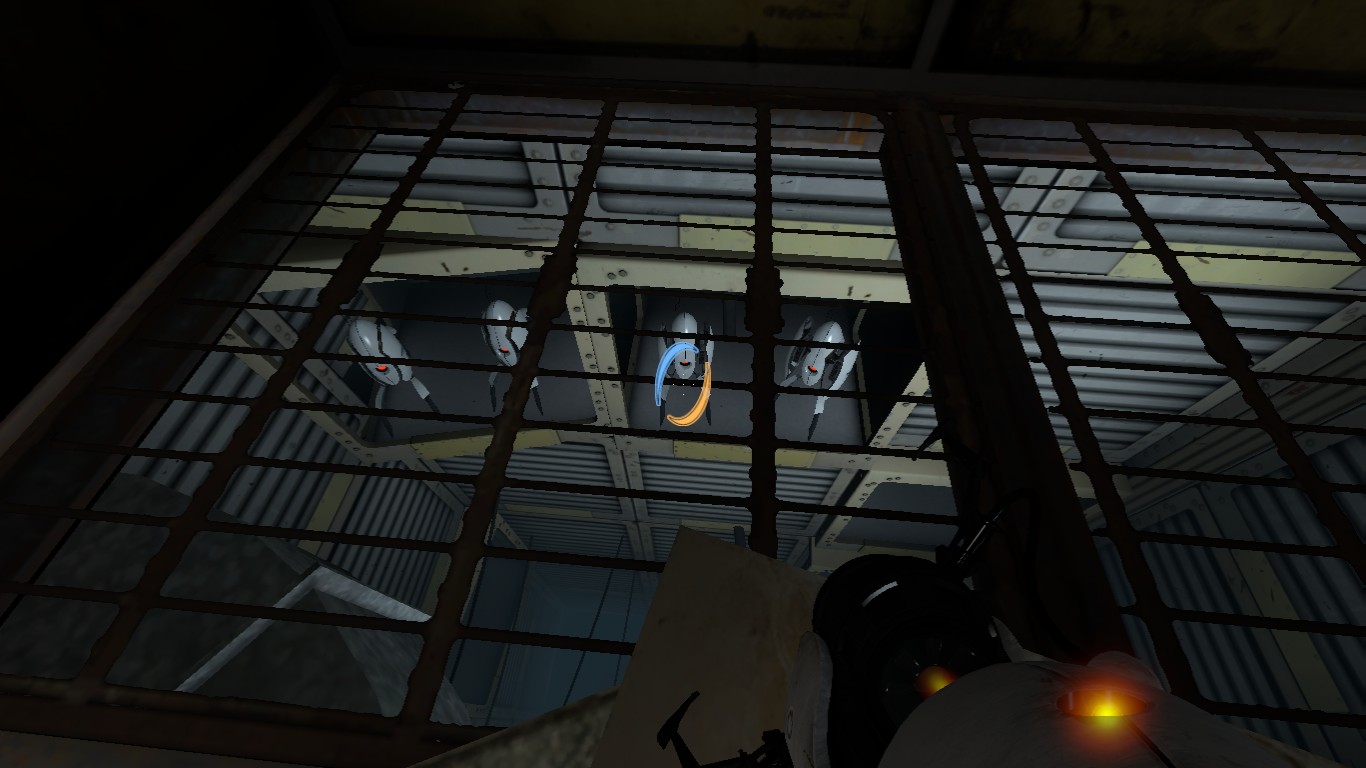 And there you have it! A group of turrets singing, which can be seen underneath the floor as you crawl under the vents. Crawl a bit further and you'll find a Rattmann Den with mural on the wall.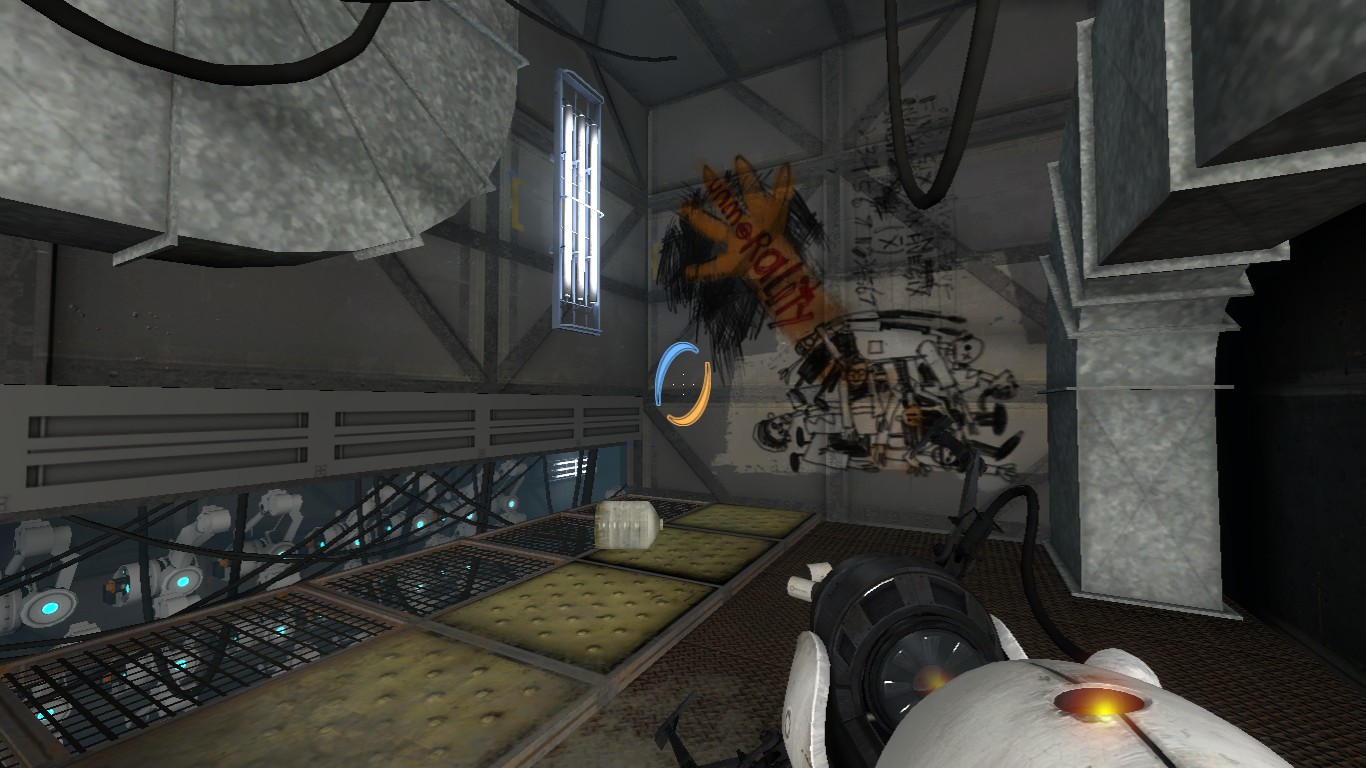 Notes
According to speculation on this reddit post, it is supposedly a nod to an early concept where Chell would stumble upon a lost tribe of turrets and they would marry her to one of them. As far as I know, however, it's unconfirmed.
That's everything we are sharing today for this Portal 2 guide. This guide was originally created and written by BanjoTheBirb. In case we fail to update this guide, you can find the latest update by following this link.
If you believe that any of the content on this site violates your rights, including your intellectual property rights, please contact us immediately using our contact form.