Title: Overwatch 2
Release Date: October 4, 2022
Developer: Blizzard Entertainment, Inc.
Publisher: Blizzard Entertainment, Inc.
Ever since the original release of Overwatch in 2016, a significant multitude of character skins have been introduced to the game. A considerable portion of these skins was distributed without any charge, some were attainable through loot boxes or the in-game store, and a few were exclusively accessible through special promotional events.
The categorization of certain character skins by rarity has been established for quite some time, and the situation has been made more complex with the advent of Overwatch 2. Skins situated at the highest echelon of rarity are no longer available for purchase or acquisition (unless through an account that already possesses them). Hence, if you are a new player aspiring to amass these exclusive skins, regrettably, your efforts will be in vain. There is a slim possibility that some of these skins might be temporarily reintroduced to the in-game store, but this eventuality is highly unlikely.
Nevertheless, should you encounter players adorned with these rare skins, consider yourself fortunate, for you are not only witnessing a seasoned Overwatch veteran but also the possessor of an exceedingly uncommon skin.
10. Kerrigan Widowmaker

Back in 2018, Blizzard marked the 20th anniversary of their renowned game series, Starcraft, by introducing the Kerrigan Widowmaker skin to the scene. This special skin was granted at no cost to players who logged into the Overwatch game during a specific timeframe. Interestingly, despite the promotion lasting nearly a month and being the sole freebie in our top-tier collection, it stands out as the rarest among its counterparts.
This rarity might stem from the fact that Widowmaker, a hero demanding a steep learning curve to effectively contribute to her team, was the chosen character. Alternatively, regular Overwatch players might not have fully embraced the festive collaboration involving Sarah Kerrigan, who was the initial inspiration for the skin's design. Regardless of the reasons, the undeniable truth remains: encountering this particular skin in the game is an uncommon sight.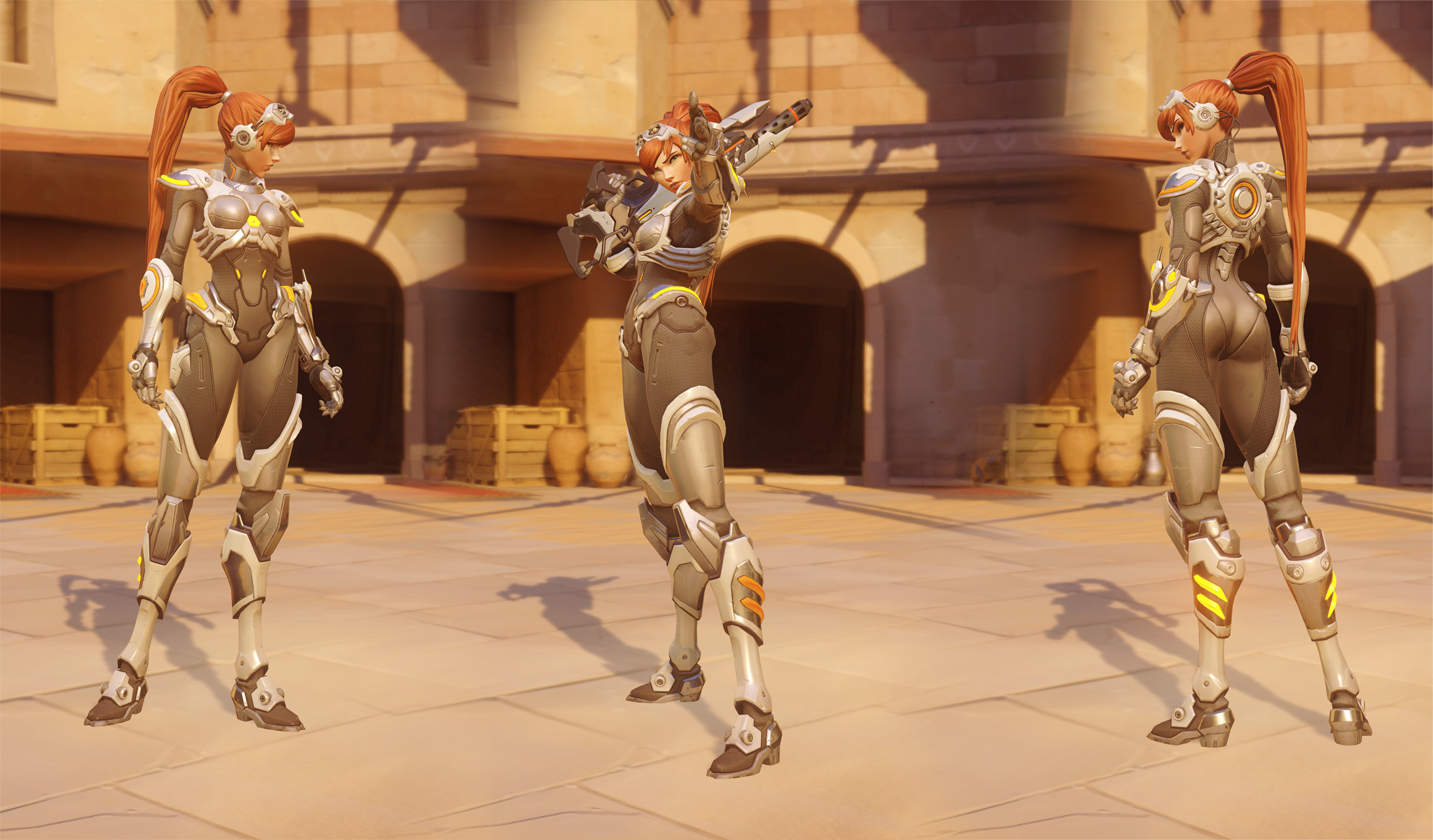 9. Genji and Tracer All-Stars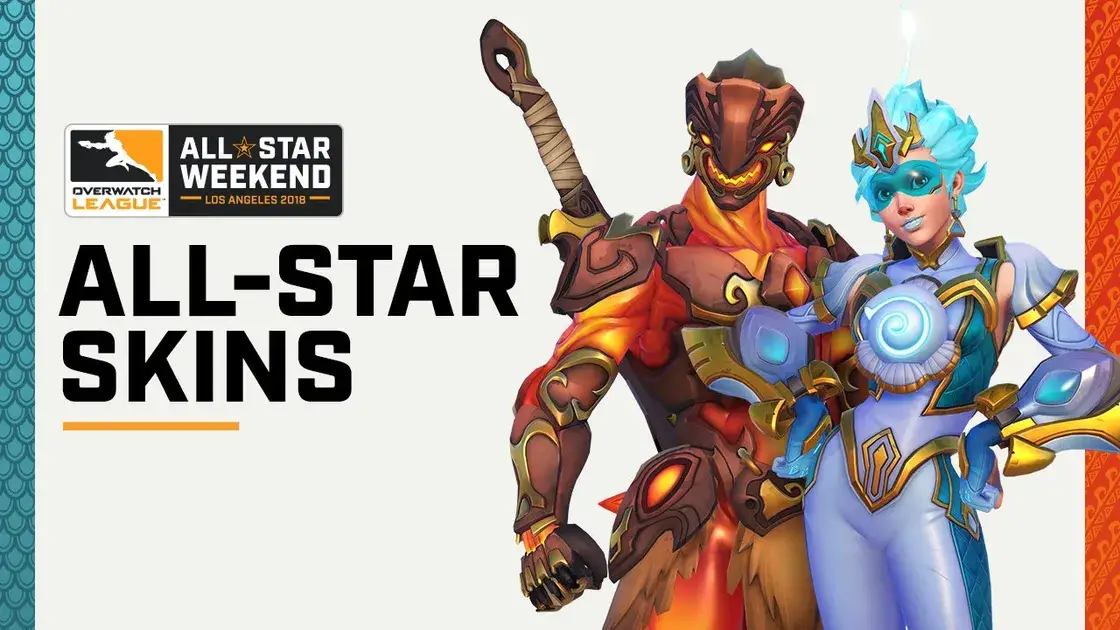 These two skins have paved the way for a whole array of All Stars skins that are slated for future releases in the game. They set the precedent for what's to come. Those who tuned in to the Overwatch League matches in 2018 were rewarded with a special in-game currency known as Overwatch League Tokens. With each skin priced at 200 tokens, acquiring them was no easy feat. As a result, the majority of players opted for Genji's skin, which has become a more frequent sight in the game.
Naturally, the developers capitalized on these skins, offering the option to purchase the required number of tokens with real money—particularly catering to those seeking to save time. On the surface, it seems evident that such skins would be an excellent way to showcase one's preferred hero. However, whether due to the Pacific-themed style of the skins or their overall appearance, players seemed to get the impression that they weren't quite worth the exerted effort or money. Consequently, both of these skins remain exceedingly rare within the game.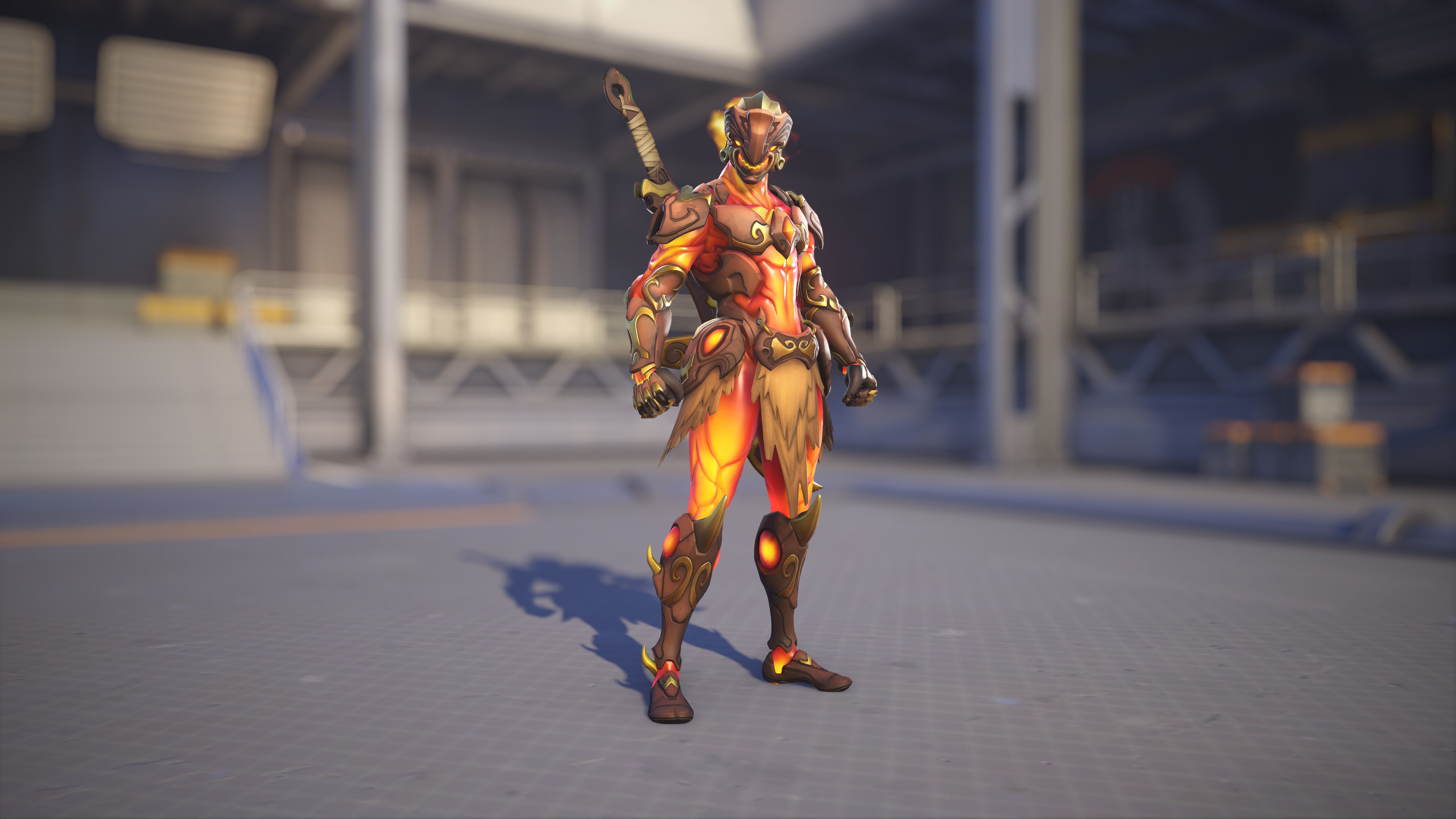 8. Brigitte Medic Skin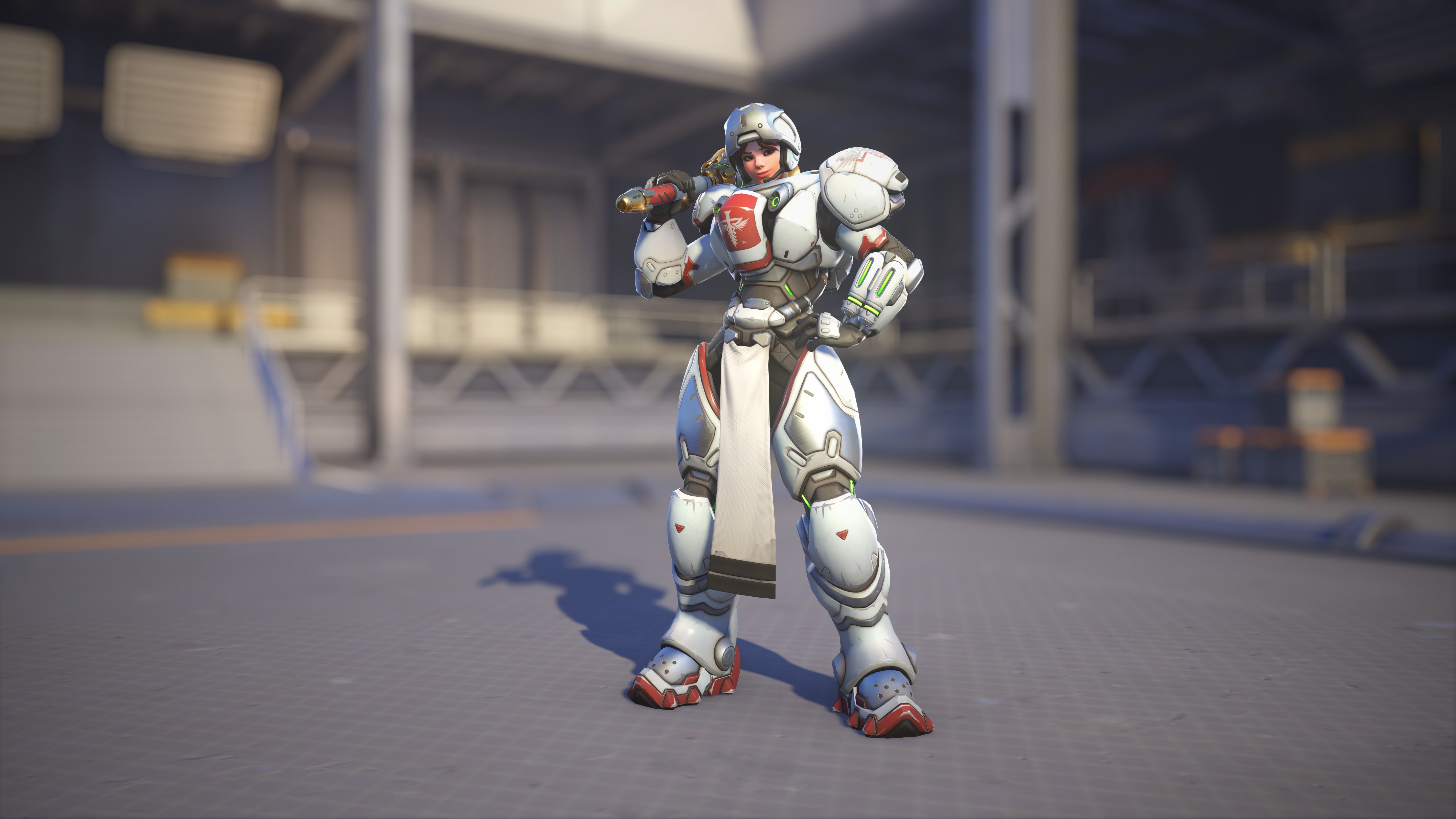 Interestingly, the most recent addition to our list happens to be this skin, which was incorporated into the game just a few months prior to Overwatch 2 entering its early access phase. Ironically, despite this timing, players didn't rush to acquire this skin, much to the chagrin of both players and developers alike.
This skin stands as another successful and genuine collaboration between the Overwatch and Starcraft series. However, an unfortunate decision was made by the developers regarding how players could obtain it.
At that juncture, many players were accustomed to the idea that skins could be obtained either through purchase or by achieving a certain number of in-game matches. Yet, a novel promotion was devised for this particular skin. The process involved linking a Twitch account to a Blizzard account and then gifting three subscriptions to a streamer while they played the beta version of Overwatch 2.
Although not the first promotion requiring a Twitch account, it was the inaugural one demanding Overwatch donations to streamers. In general, this approach stirred a significant amount of disapproval among players, with three main reasons at the forefront:
Firstly, the skin was designed exclusively for Brigitte, a character that many seasoned players found rather frustrating. Upon her initial introduction, she wielded considerable power and her straightforward playstyle evoked genuine animosity from players. While subsequent nerfs have curtailed her potency, she now often either falls short in usefulness for the team or is only relevant in rare scenarios. As a result, the majority of players considered this skin unnecessary.
Secondly, players believed the skin's appearance wasn't compelling enough to warrant the effort. This judgment stemmed from Overwatch's history, which includes skins that were not only far superior in aesthetics but also easier to acquire.
Lastly, the requirement to donate to Overwatch streamers to obtain an in-game skin struck many players as both foolish and unethical. It seemingly depicted popular streamers, who were already financially supported through advertising deals and viewer contributions, now accumulating funds from ordinary players with the blessing of the developers. The second point only accentuated this sentiment, with players feeling that their money held more value and significance than a mere collection of on-screen pixels.
Hence, even if someone possesses this skin within their collection, chances are you wouldn't be aware of it. This particular skin fails to captivate interest due to its lack of uniqueness and novelty for the character it's associated with.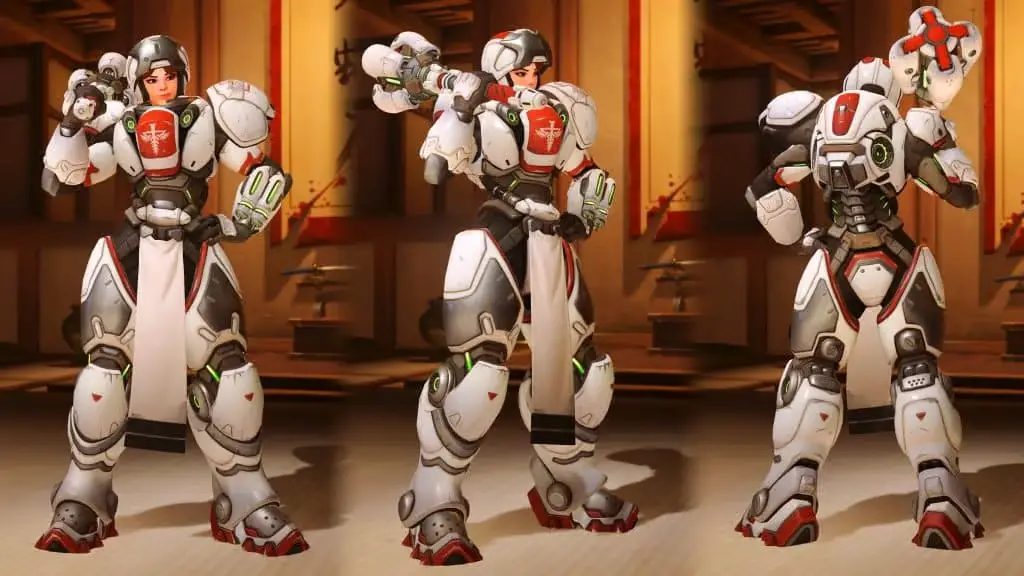 7. All Access Pass Skins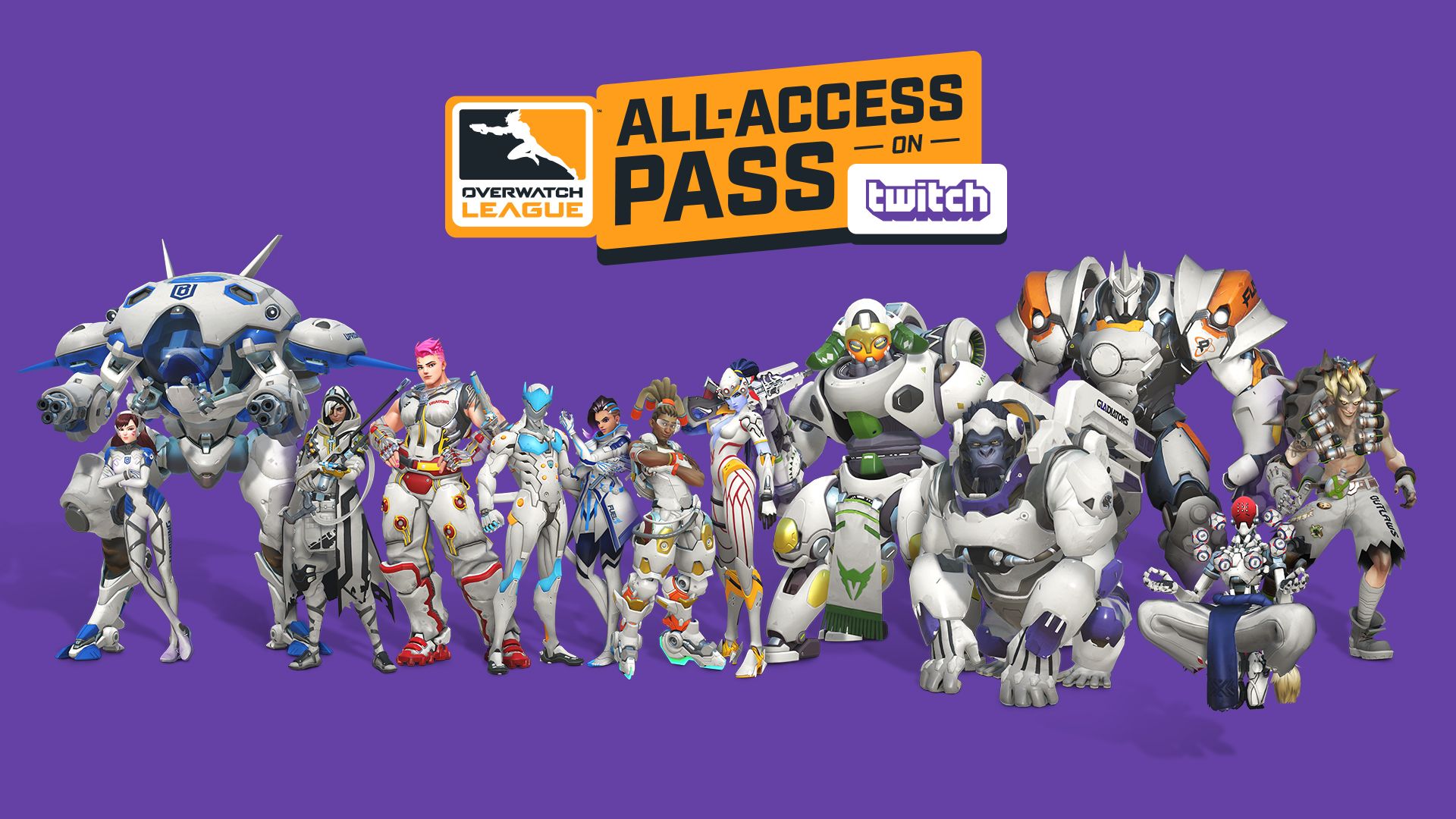 Securing the seventh spot on our list, we come across a cluster of skins that encapsulate an unsuccessful collaboration endeavor between Blizzard and Twitch. Back in 2018, the Overwatch developers were on the lookout for a platform to host their esports matches and thus forged an agreement with Twitch. This arrangement extended certain perks to players.
Devotees of Overwatch's esports scene had the option to purchase a form of battle pass for their Twitch profiles, granting them three distinct gray-colored skins for Moira, McCree, and Soldier 76. Beyond this, players could individually offer Twitch Bits as donations, leading to additional exclusive rewards. This is where the conversation shifts to the 12 supplementary skins, each aligned with the color scheme of one of the 12 teams participating in the 2018 Overwatch League.
Given that Twitch's Bits necessitated a considerable real-money investment and the skins themselves appeared as straightforward reiterations of standard skins, only a handful of players opted to add them to their collection. Furthermore, their visual appeal was rather lackluster—players were more likely to select any Legendary skin and employ it in-game, as opposed to these skins showcased in screenshots.
As a result, these skins are also acknowledged as exceedingly rare, and encountering them in the game is deemed a stroke of good fortune.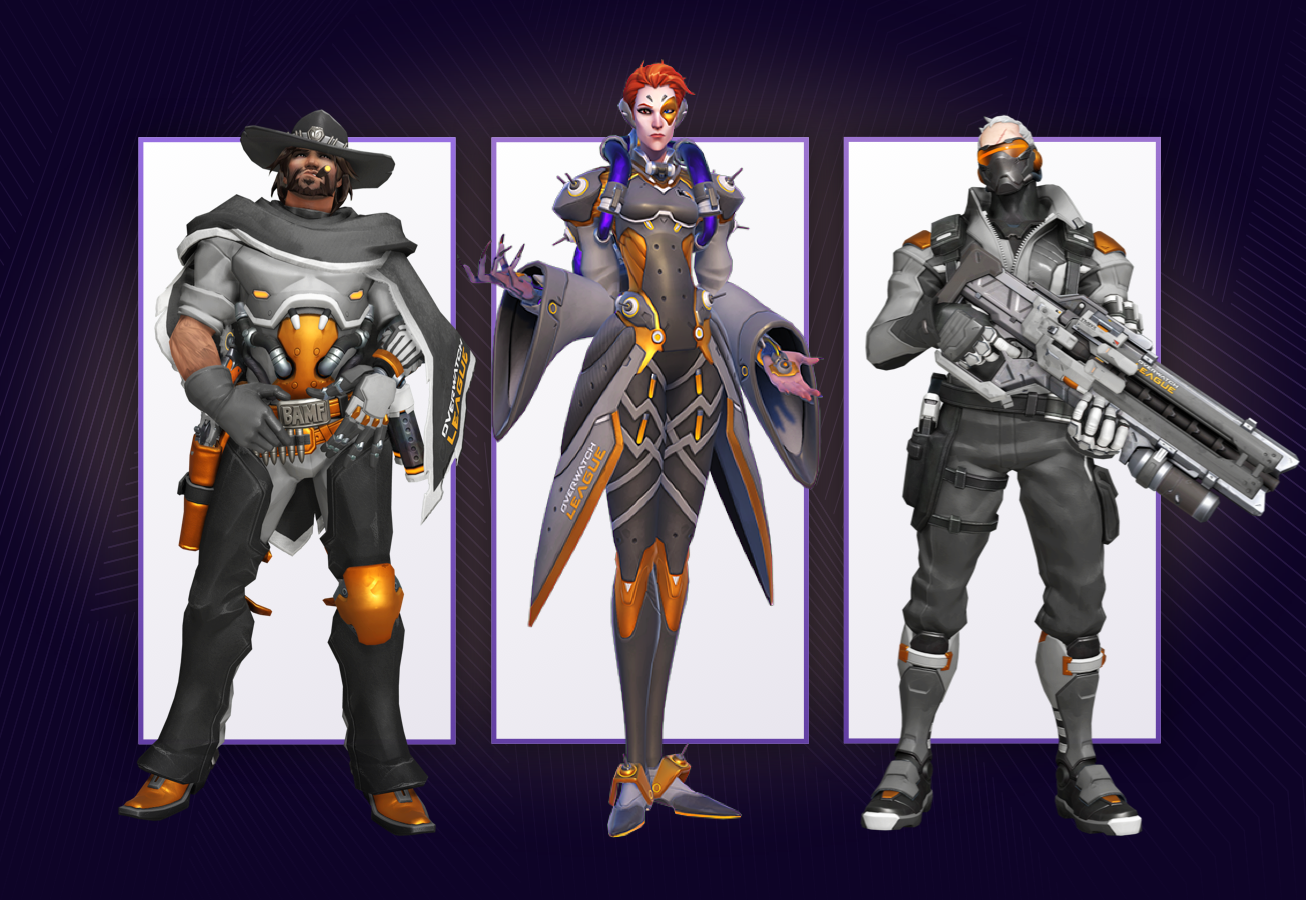 Staying within the skins topic, it's worth noting a distinct series of Overwatch Contenders skins that come in a combination of black and green hues. These skins were distributed as rewards for tuning into Overwatch League matches, with one skin granted for every several hours spent watching the matches.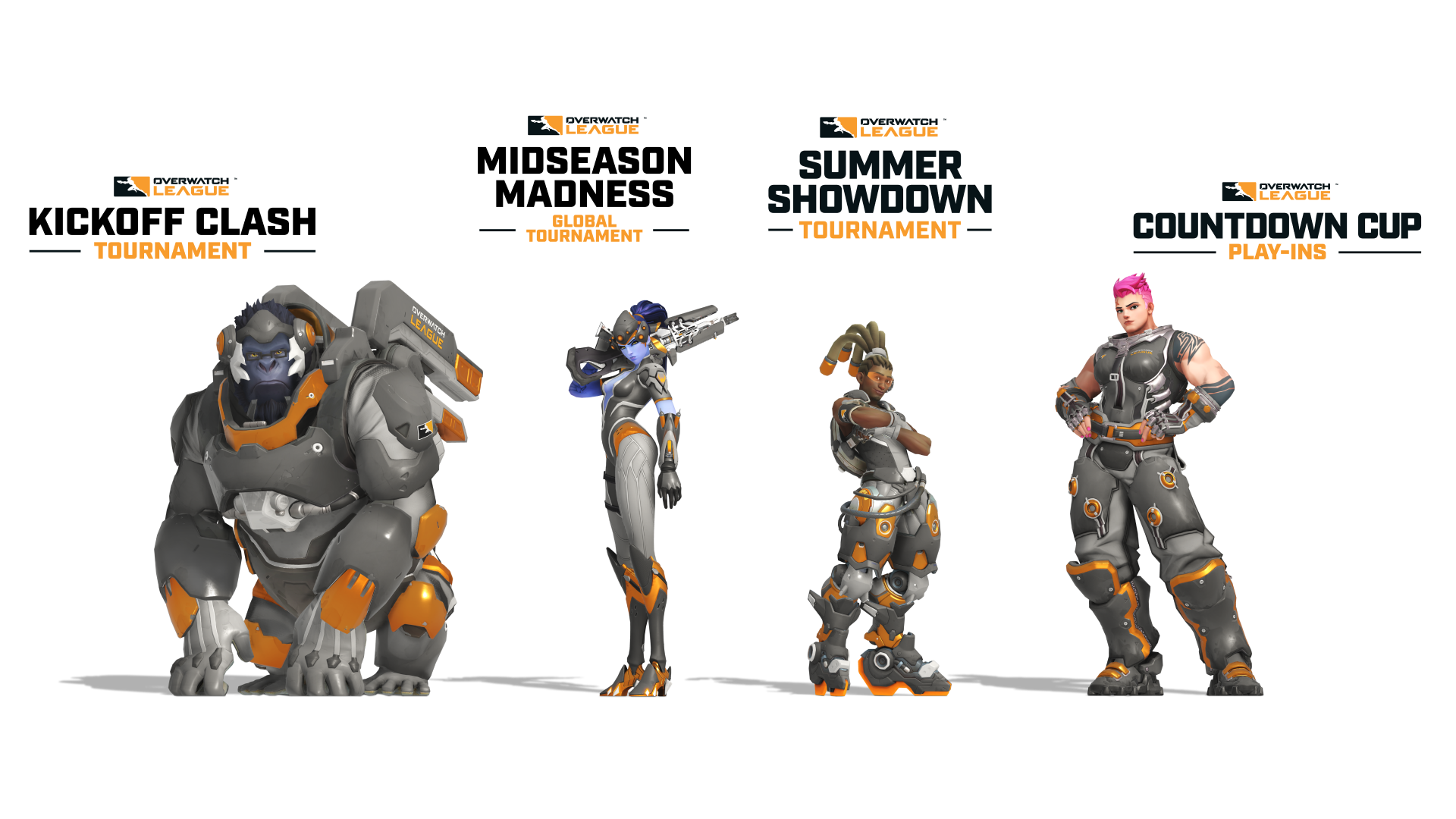 Furthermore, a range of playoffs, play-ins, off-seasons, and other intervals witnessed the introduction of reimagined versions of the original skins. Moreover, within the in-game store of the original Overwatch game, players had the option to purchase skins featuring the colors of their preferred Overwatch League teams. These skins, too, can be seen as rare due to their limited adoption, as only a minority of players acquired them.
6. Reinhardt Raynor Skin
Here we have an instance of a promising skin concept that unfortunately fell victim to lackluster execution and even less impressive distribution.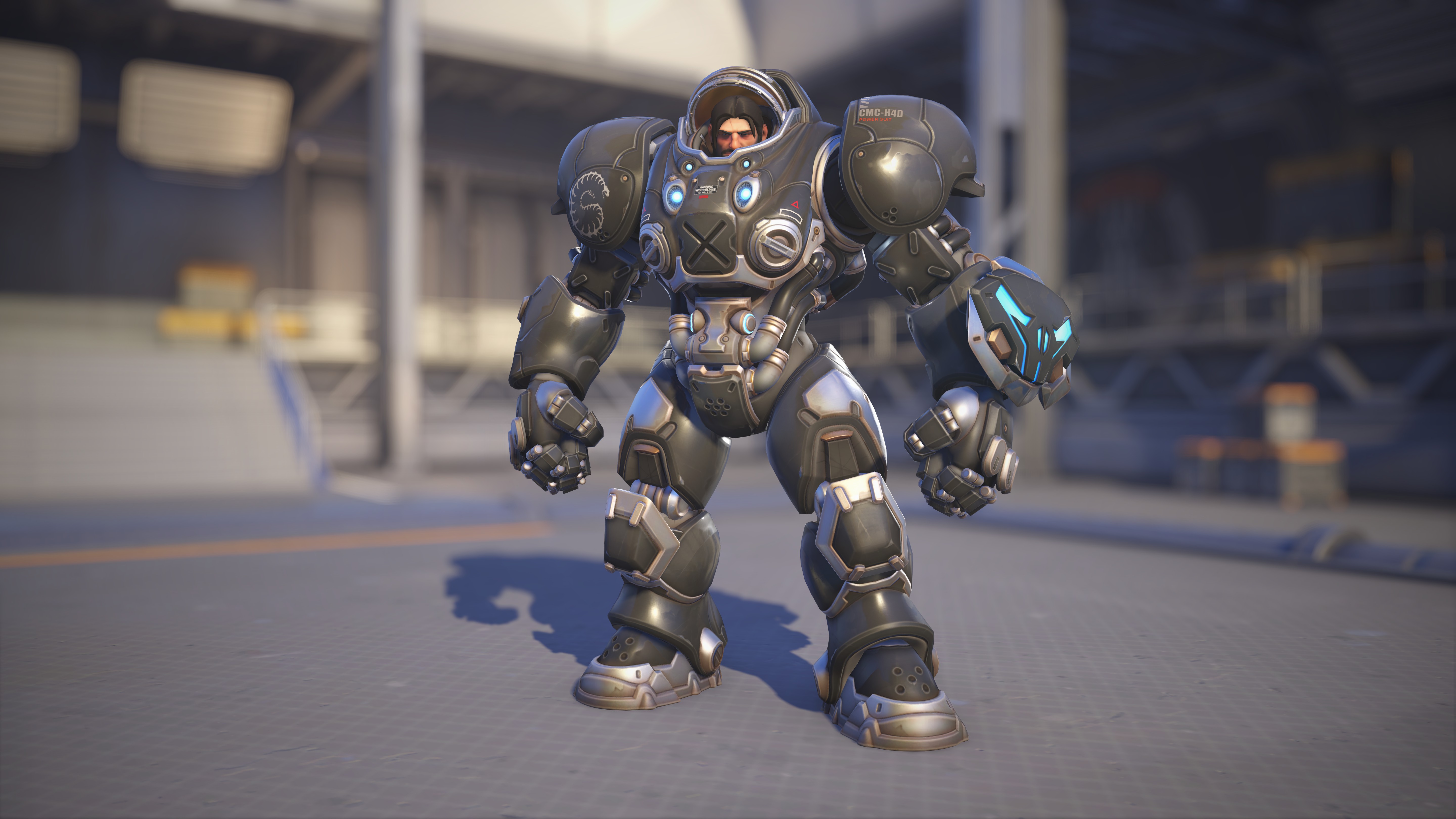 In 2021, Blizzard marked its 30th anniversary, and to commemorate the occasion, they opted for a gift package of in-game presents for players. Among the assortment of cosmetic items, a Reinhardt skin fashioned after Jim Raynor from the StarCraft franchise was included—another collaboration with the StarCraft game series. While the concept seemed truly impressive, the real outcome was far from remarkable.
Here's the catch: the skin ended up being just that, a "skin." In Overwatch, epic and legendary character skins typically go beyond visual changes. They often modify characters' standard lines, replace sound effects, and sometimes even alter animations. Given the magnitude of this milestone, one might have anticipated efforts such as enlisting the actor who voiced Jim Raynor to re-record Reinhardt's lines, or experimenting with effects and animations. But alas, none of that materialized.
Instead, what players received was a standard appearance that, in the eyes of many, seemed somewhat odd. A simple comparison between Jim Raynor's visage in the StarCraft game and his portrayal in Overwatch illustrates the point quite vividly.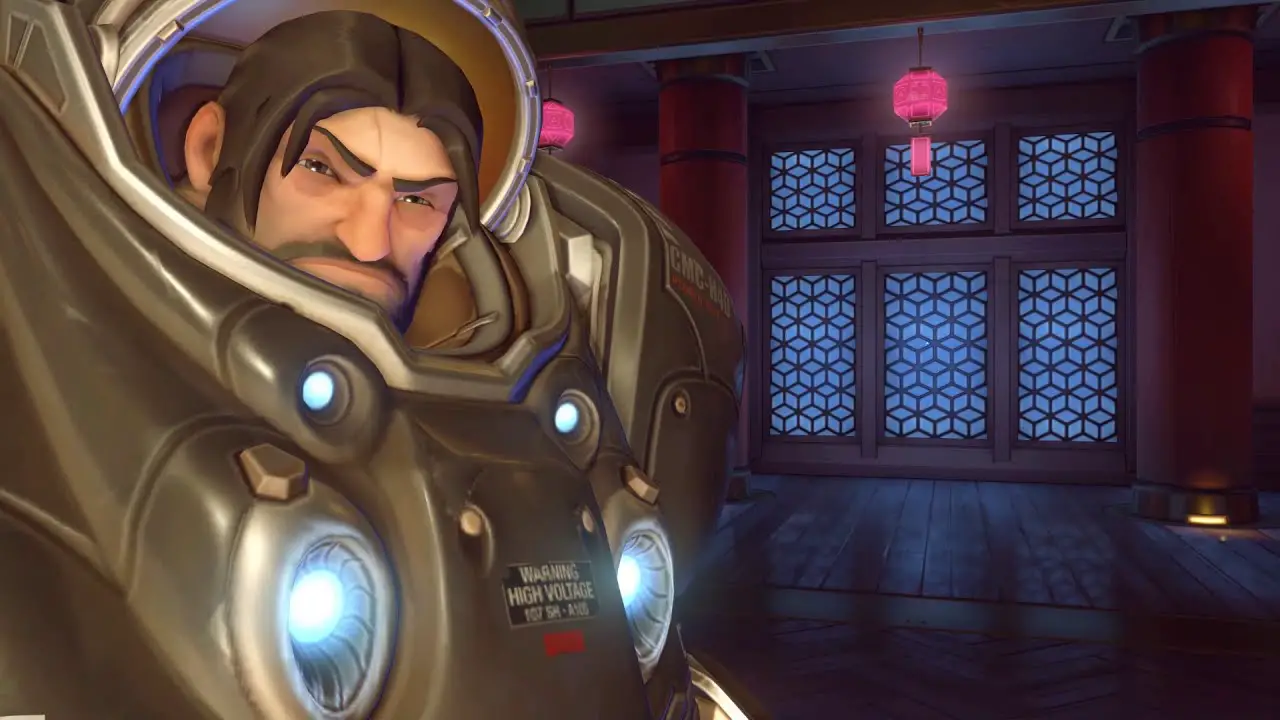 Adding to the mix, it's worth noting that the in-game gift package was offered in three different editions. However, the "Raynhardt" legendary skin was exclusively accessible within the Heroic ($39.99) or Epic ($59.99) packs. Quite a hefty price tag, one might say!
Even the fact that this package was available for purchase throughout the entire anniversary year didn't salvage Blizzard from the underwhelming response. Not too many individuals were inclined to invest in this rather opulent collection of gifts.
5. Winston BlizzCon 2017 Skin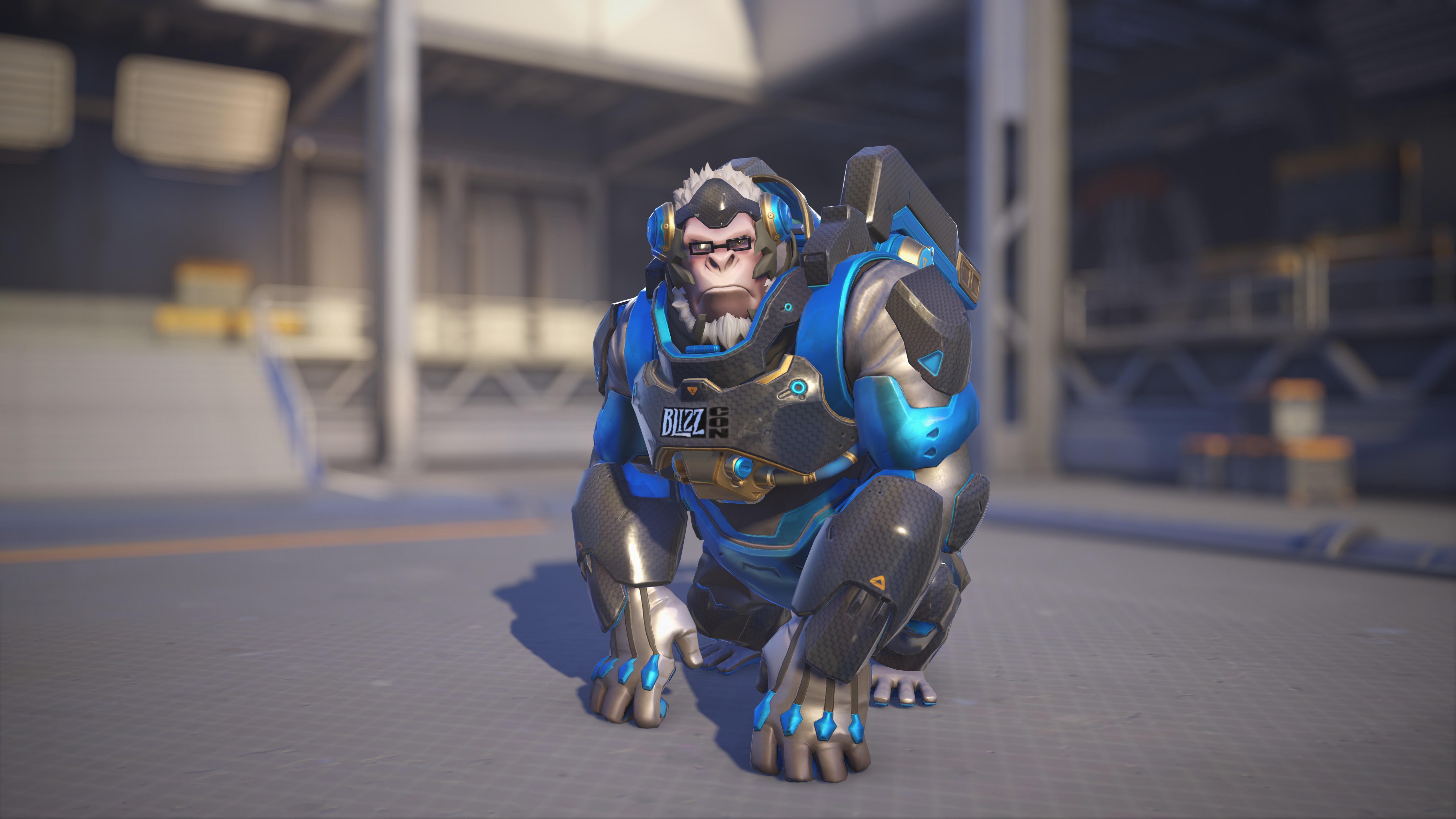 Winston, a character perennially in search of notable and captivating skins, found himself in the spotlight a year after the game's launch when he secured a rare skin. This was a period during Blizzard's heyday, marked by their palpable pride in their BlizzCon releases. Hence, it was Winston who became the recipient of this exclusive skin.
Notably present in game posters and cinematic/promotional videos, Winston's visibility played a role in this selection. To attain this skin, attendees of the event or those who procured a limited-time e-ticket were the eligible contenders.
Despite the skin boasting a pleasing amalgamation of colors, for many, it merely represented a variation of his original appearance. Subsequent years would see this issue addressed, with ticket holders gaining access to more captivating and alluring skins. After all, who declared that everything must be obtained in one fell swoop, right?
Consequently, few had the privilege of owning this skin, and even among its possessors, there isn't always an eagerness to showcase it in public or competitive matches.
4. Bastion BlizzCon 2016 Skin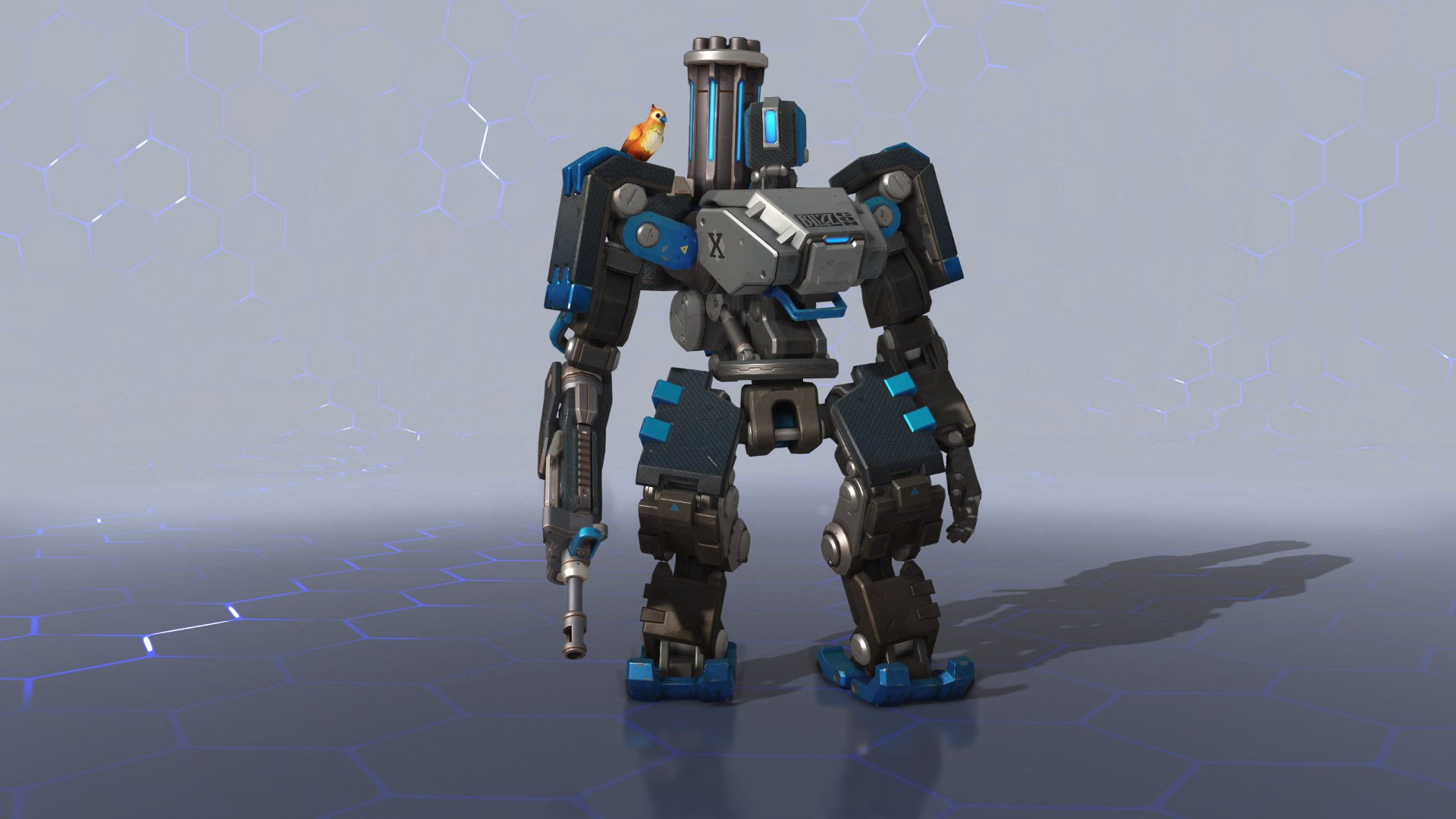 While one might consider amalgamating this skin with the previous entry, I believe it warrants distinct recognition due to its exceptional rarity, even surpassing the forthcoming Winston BlizzCon 2017 Skin.
The original game's launch occurred in May 2016, followed by that year's BlizzCon in November. This event marked the first bestowal of a skin to Overwatch's BlizzCon ticket holders. At the time, Blizzard was still grappling with determining the best offerings for their players and the direction in which to steer.
Furthermore, this instance follows the trend of being tailored to a specific character, a choice that players seldom gravitated towards. Hence, this skin's appearance is even more infrequent than those mentioned earlier.

Undoubtedly, one can still stumble upon activation codes for this particular skin, although they come at an exceptionally steep price. However, it's crucial to bear in mind that these codes are now defunct, rendering the acquisition of this skin an unattainable feat.
3. Widowmaker Noire Skin
Widowmaker, an iconic figure within the franchise, unsurprisingly boasts a multitude of skins in her repertoire. Yet, her most exclusive appearance remains the renowned Noire skin.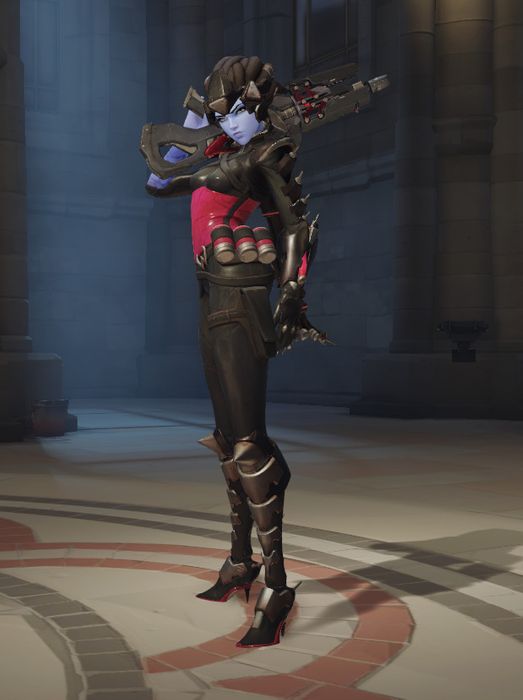 This audacious ensemble, characterized by a blend of black and red hues, accentuated with details as sharp as the assassin herself, was solely obtainable through the original Overwatch pre-order. Consequently, only those who embarked on their Overwatch journey from its inception possess this exceedingly rare item.
It's important to dispel any false hopes regarding this skin. Even if one were to venture onto platforms like eBay or other websites where activation codes are manually purchased, often at a hefty price of 200-300 USD, these codes are futile. The release of Overwatch 2 brought about a cessation of functionality for all older activation codes, rendering them essentially defunct. This revelation was confirmed by numerous enthusiasts of the original game who attempted to redeem unused pre-order codes to no avail.
Indeed, encountering this skin is an arduous task due to its relative lack of novelty and intrigue in today's diverse pool of appearances.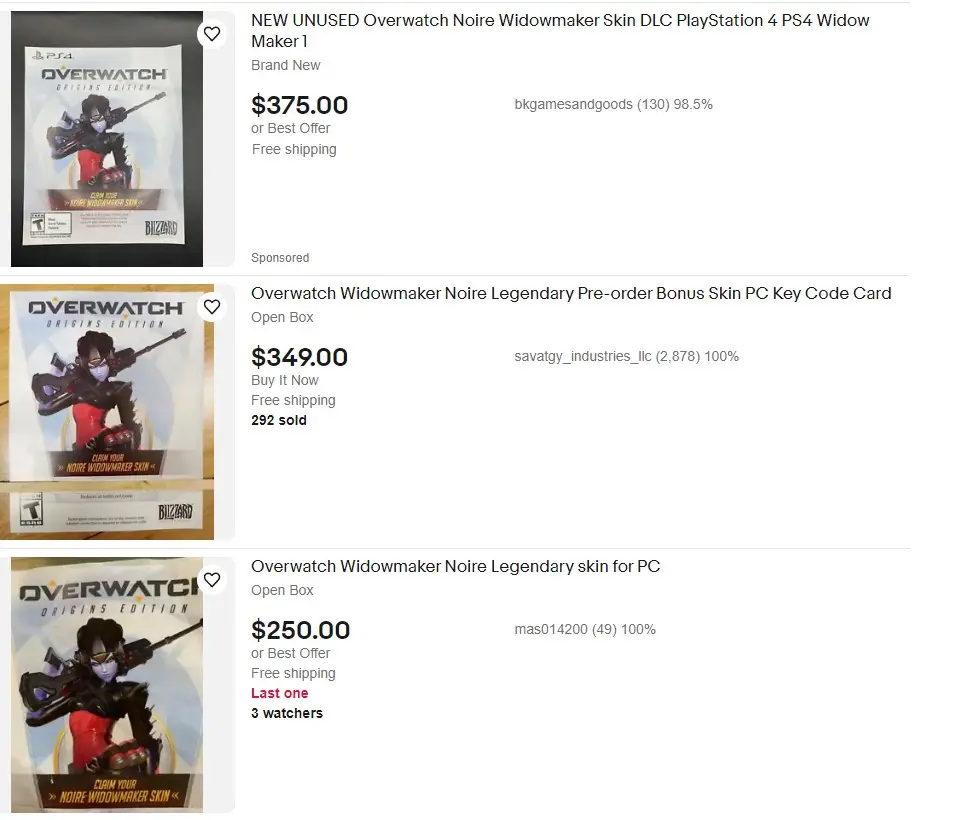 Over time, Widowmaker has received such opulent skins that numerous players who pre-ordered the game tend to favor using them in their gameplay.
2. Pink Mercy Skin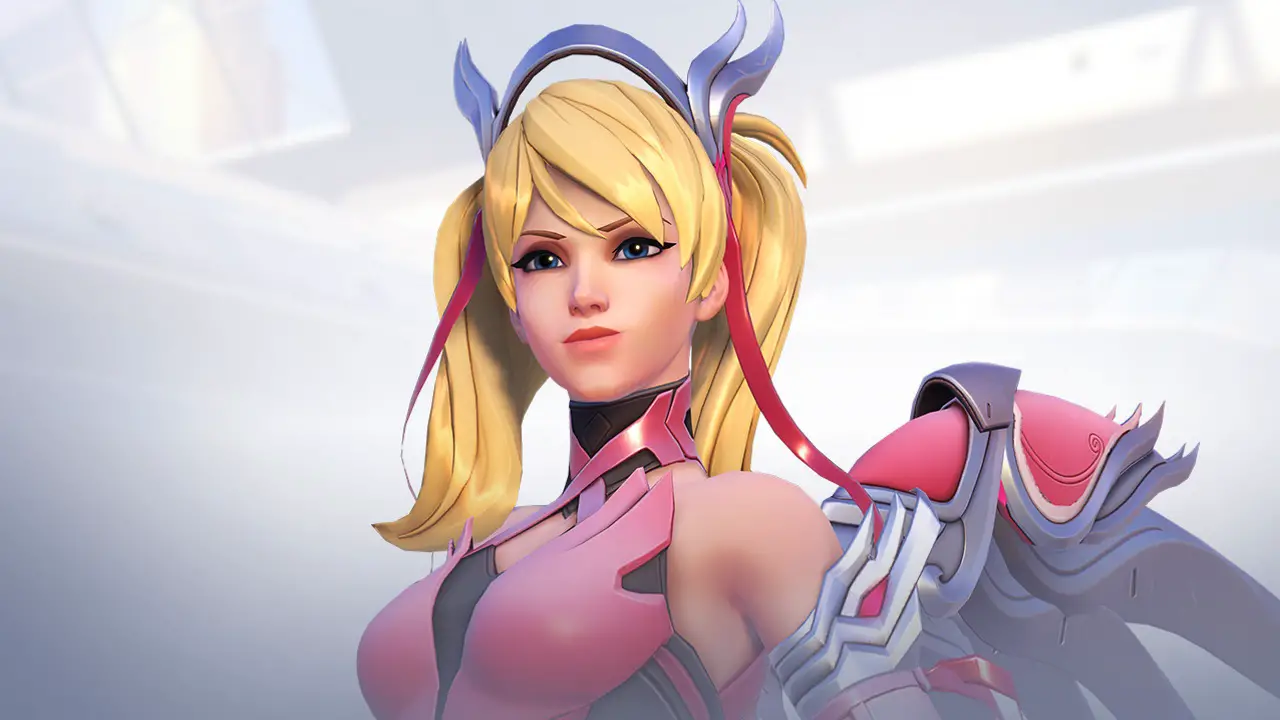 Securing the second position is an exceptionally elegant skin for one of the game's most beloved characters: Pink Mercy. This exquisite and delicate appearance could only be obtained during a brief window in 2018. At that time, Blizzard engaged in a charity initiative, channeling efforts towards the Breast Cancer Research Foundation—an independent nonprofit organization—aiming to heighten public awareness about female breast cancer.
This skin could exclusively be acquired through real-money purchases, priced at $14.99. All proceeds from these sales were channeled directly to the aforementioned foundation. By the conclusion of the event, the organizers amassed a staggering $12.7 million, attesting to the campaign's resounding triumph and the substantial demand for this skin. Despite the immense success of the endeavor and the skin's popularity, the developers have consistently maintained that it will not re-enter the market—a stance they've upheld for over five years.
Blizzard has traditionally refrained from reintroducing unique or promotional skins to the market for prolonged periods, offering new players an equal opportunity. However, with the advent of Overwatch 2, this practice appears to be evolving. The future might hold the possibility that skins like Pink Mercy, among others, might resurface for purchase.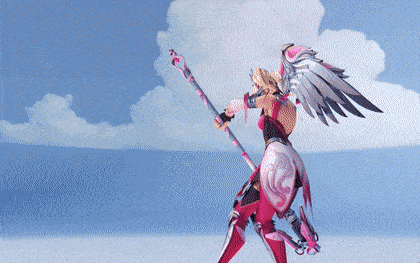 1. Zarya Alien Skin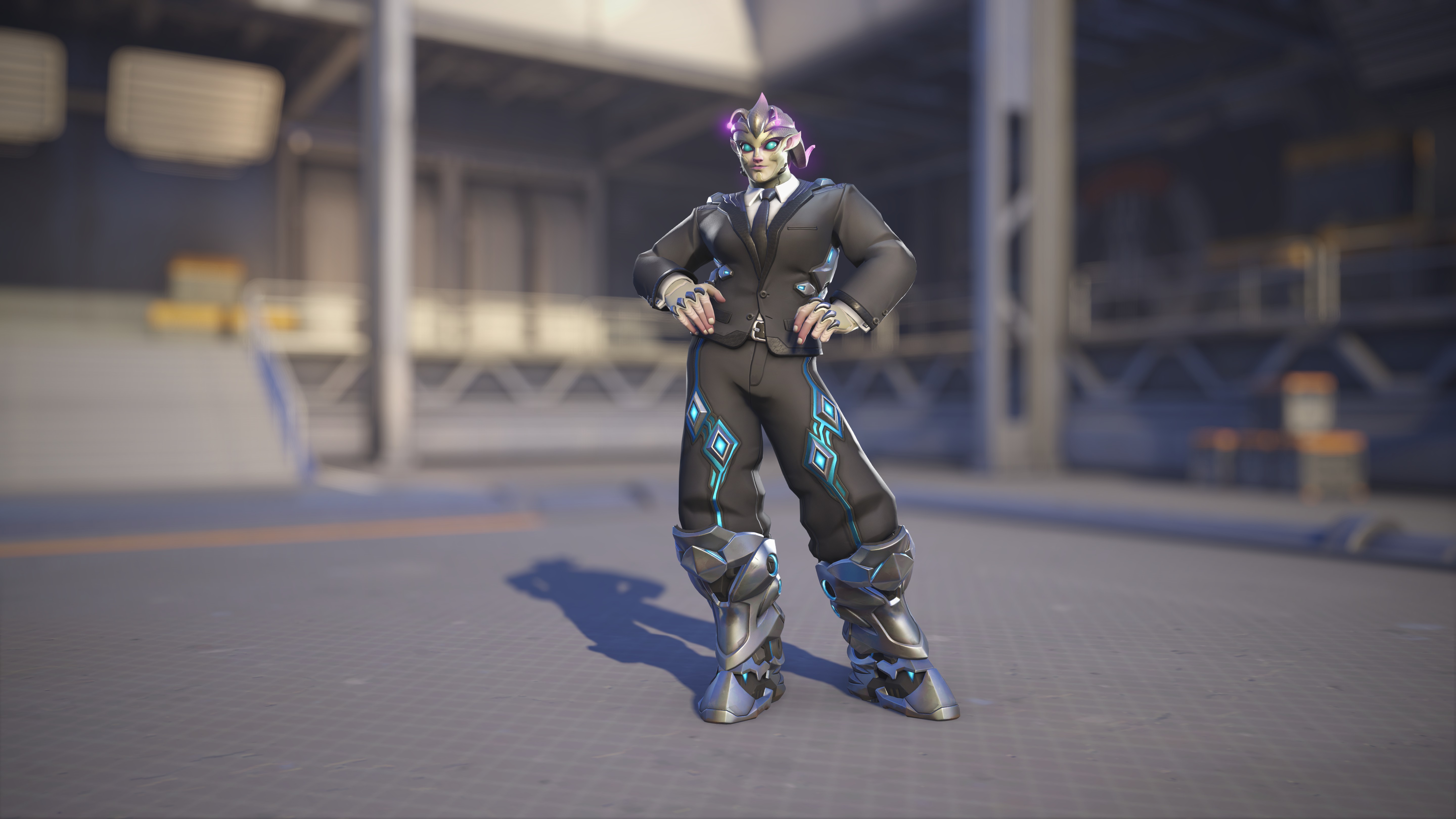 And now, we arrive at our esteemed finalist—a skin with a remarkably distinctive narrative that rightfully secures its status as the rarest in the game.
Blizzard crafted a collection of exclusive skins as a tribute to the standout players in the Overwatch League. Each skin was purchasable for 200 League Tokens, as discussed in our previous conversation. This particular skin, like the others, was dedicated to the player Jay "Sinatraa" Won, who achieved remarkable success with the San Francisco Shock. Renowned for his prowess as Zarya, he merited a personalized skin that became available in 2019.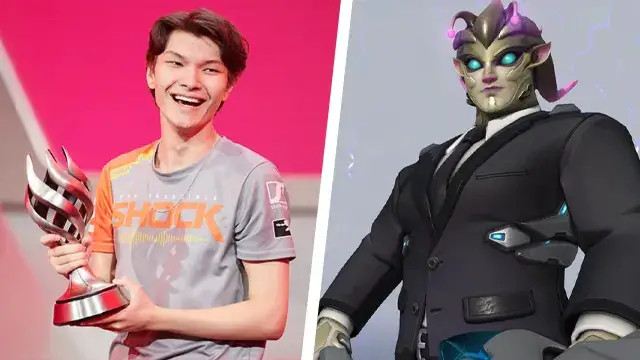 Truly unconventional in appearance, this skin dramatically alters Zarya's usual look. It appears to draw inspiration from the Men in Black film series, featuring a sharp black tuxedo ensemble and a distinct alien-esque aesthetic.
However, Zarya wasn't primarily employed as the main tank during the early days of Overwatch, and her role was more situational. Consequently, encountering proficient Zarya players was a rarity. Moreover, many gamers found the skin's stylistic departure from Overwatch's established atmosphere somewhat jarring.
Fast forward to 2021, when Jay "Sinatraa" Won became embroiled in a sexual harassment scandal. His girlfriend alleged that he had threatened her, subjected her to physical violence, and coerced her into non-consensual sexual encounters. As this controversy erupted in the media, Blizzard swiftly issued a statement disassociating themselves from the situation. They promptly removed the skin from circulation, ensuring it would never be available again. They also excised elements from the skin referencing Jay "Sinatraa" Won. In a surprising move, Blizzard offered a full refund to anyone who had purchased the skin.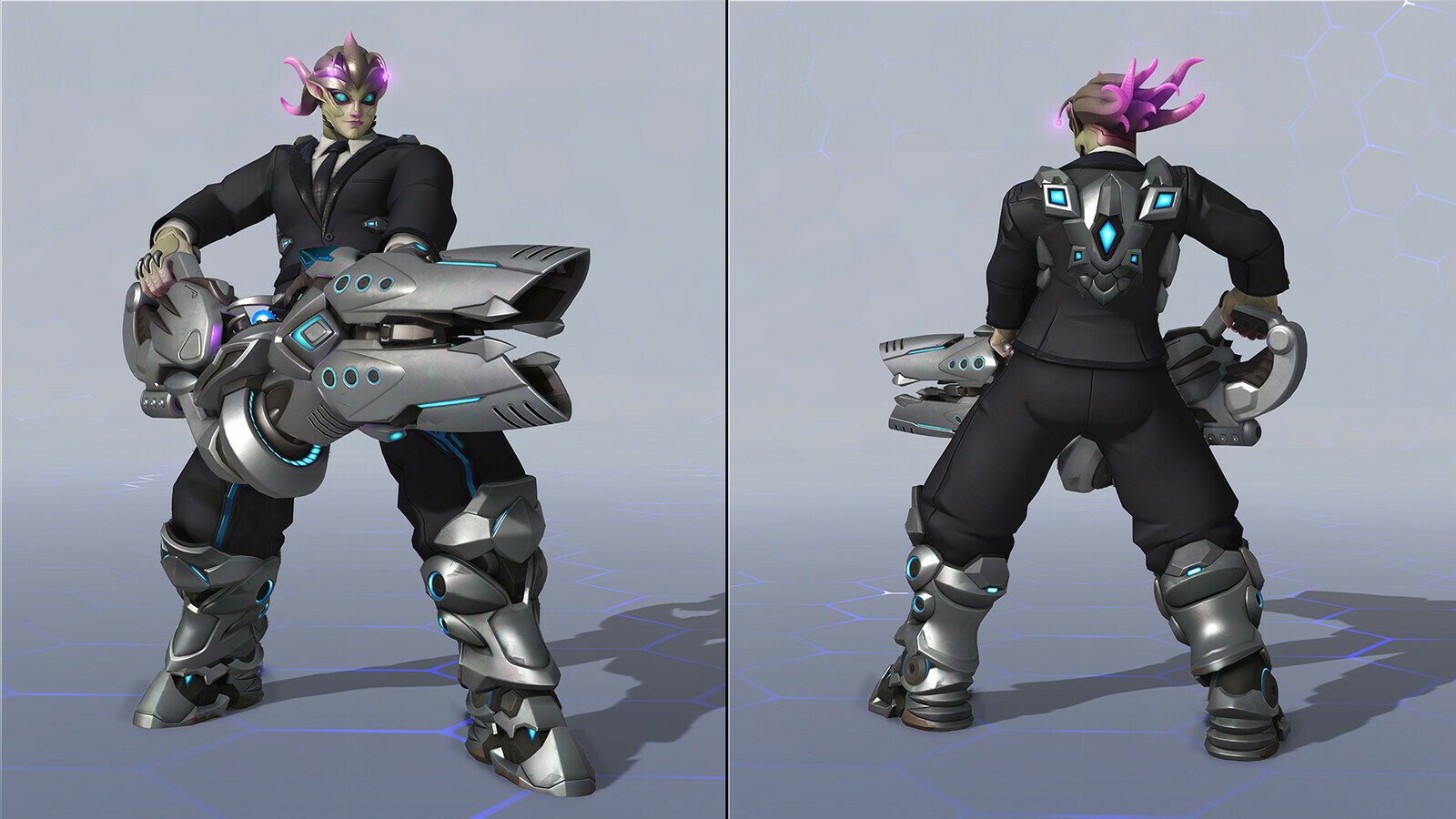 Many players opted for refunds, transitioning this skin from an incredibly rare find to a genuinely unique one. Following this incident, Blizzard shelved the notion of releasing skins commemorating MVP players in the Overwatch League to prevent a recurrence of such a predicament.
Hence, if you encounter a player adorned with this skin, you can confidently identify a living legend—one who consciously chose a skin entwined with an intricate and remarkable history.
That's everything we are sharing today for this Overwatch 2 guide. This guide was originally created and written by XEALEEN. In case we fail to update this guide, you can find the latest update by following this link.
If you believe that any of the content on this site violates your rights, including your intellectual property rights, please contact us immediately using our contact form.