This guide will be showing you the steps on how to get all achievements in the Outside The Box game. There are a total of 12 achievements in the game and here's how you can obtain them.
Achievements Walkthrough
Settings
Easy Mode (Puzzle): Enabled
Fast CutAways: Enabled
Walkthrough
Hold SPACEBAR to skip dialogue.
Inspect Gym Back x4 (right-click) ← get XL Condoms, Key to my apartment
Forward x1 (arrow on the right)
Search the Secret Spot.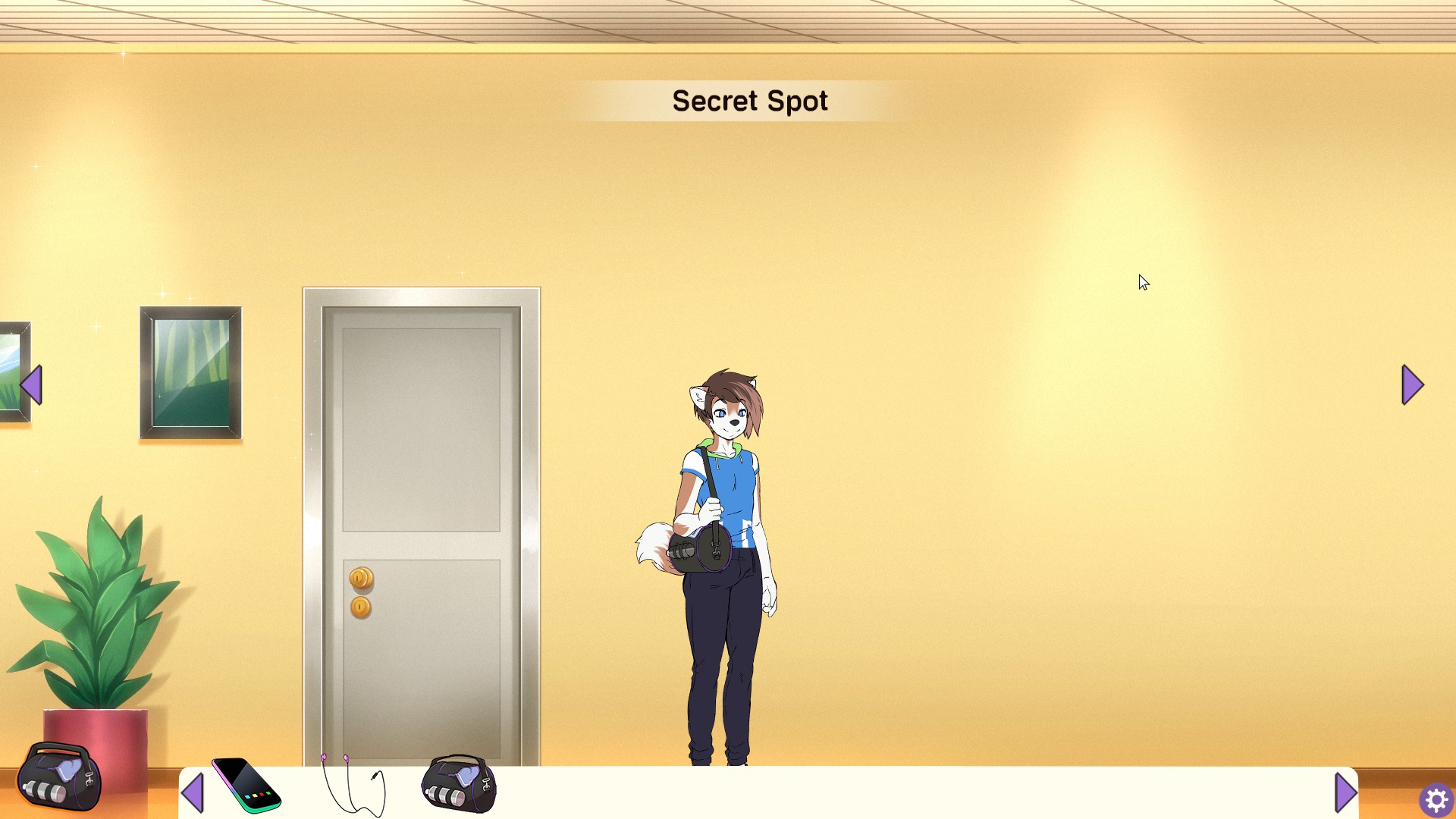 Not Your First Pixel Hunt, Eh?
Found the secret spot.
Forward x3
Click Home door.
Drag key to my appartment to Home door.
Click Home.
Watch the scenes, then click Home again.
Go to Kitchen.
Pick up Towel (right from TV).
Go back to Living Room.
Go to Bathroom.
Click on Shower Head → Shower Door.
Return to Living Room (left side).
Talk to Tracy.
Re-enter Bathroom.
Click on Faucet.
Pick up Shampoo next to toilet.
Combine Earbuds with Cellphone.
Use Cellphone with Eearbuds on Milo (your character).
Solve the lights out puzzle. From starting position, click on cells 2, 4, 6, and 8.

"Free" Apps
Got rid of the pop-ups.

Long Showers 101.
Take a shower.
Click on Shower Head and Faucet.
Go to Living Room.
Click on Hallway door.

Tech Support.
Meet otter guy.
Go to Bedroom.
Search Under Bed.

Size…King?
Found Tracy's stash
Pick up the Ruler from the desk chair.
Use Ruler on Bottom Drawer.
Search Top Drawer.

Master of Unlocking
Got Laptop.
Exit to Living Room (right side).

Bad Touch!
Get Got.
Watch the scenes, then go to Kitchen.
Click on Fridge and solve the puzzle:

Upper CARROTS x3
ICE x1
Lower MEAT x2
AYYR x2
PEAS x3
SAUSAGES x1
AYYR x2
Lower MEAT x3
ICE x1
Left CARROTS x3
AYYR x3
Right CARROTS x1
Top MEAT x3
Right CARROTS x3
AYYR x3
Left CARROTS x3
ICE x1
Left MEAT x4
ICE x1
Left CARROTS x3
AYYR x3
SAUSAGES x3
Right CARROTS x3
PEAS x2
ICE x3

Puzzle Master
Solve fridge and phone puzzle.
Click on Kitchen Rag.
Combine Ice Pack with Tea Towel.
Use Ice Pack & Towel on Adrian.

Cooling Down.
Icepack for Adrian.
Go to Living Room → Bathroom.
Pick up Cellphone.
Exit to Living Room.
Go to Kitchen.
Drag Cellphone to Outlet.
Go to Living Room.
Click on Sofa and watch the scenes.

The Otter guy
Get railed by Adrian.
Talk to Adrian.
Pick up Otter's Hat from couch.
Go to Bathroom and watch the scenes.

Call me Maybe
Call Adrian.

What a day!
Finished the game.
That's everything we are sharing today for this Outside The Box guide. This guide was originally created and written by Pri. In case we fail to update this guide, you can find the latest update by following this link.
If you believe that any of the content on this site violates your rights, including your intellectual property rights, please contact us immediately using our contact form.