One Piece Teases Kozuki Momonosuke's Crucifixion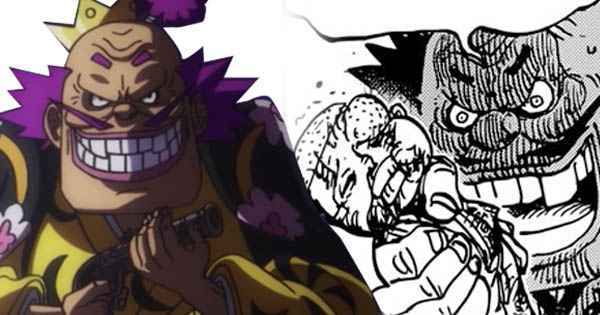 One Piece manga just dropped another chapter and as expected, Eiichiro Oda has prepared another epic scenes for fans. While the latest manga chapter confirms the addition of more allies for the upcoming war, it seems that there will be an unexpected execution of a major character.
As seen in the latest One Piece Chapter 982, Kanjuro has finally met Orochi and Kaido. His arrival is unexpected and the Kaido's subordinate still thinks that he's still an enemy. Despite the large numbers of enemies around, Kanjuro still managed to reach Orochi's location.
Upon Kanjuro's appearance, Orochi immediately welcomed him and asked to join the celebration and the downfall of the Kozuki clan. However, the traitor rejected and told the Shogun that they failed to stop the Scabbards and its allies.
Upon hearing the news from Kanjuro, fans have seen how anxious Orochi was. Shogun Orochi was trembling and upon seeing his response on Kanjuro's report, Black Maria tried to divert the Shogun's attention and offered him a drink.
While pouring a drink on Orochi's cup, Black Maria told him that there is nothing to worry. However, the mad Shogun is still unsatisfied of the words that he heard and told that he wants those samurai dead.
Shogun Orochi then grabbed the unconscious Momonosuke and told his subordinates to prepare the stage for a crucifixion. With the enemy having the trump card against Luffy and the alliance, will they be able to take down Orochi and Kaido? How will the addition of Marco and Izu be able to help in winning the war? Let's find out once the new chapter releases.
One Piece Wano Country Arc is one of the most viewed and interesting arc since the release of One Piece. As of writing, the manga has already produced a total of 96 volumes since it's release in 1997.
Conclusion
And that's all for this Anime guide. Do you have any suggestions or tips to improve this guide for Anime? If yes, then make sure to leave a comment down below. This guide has been made possible by Jon Davis. You can check him out by simply clicking his name.