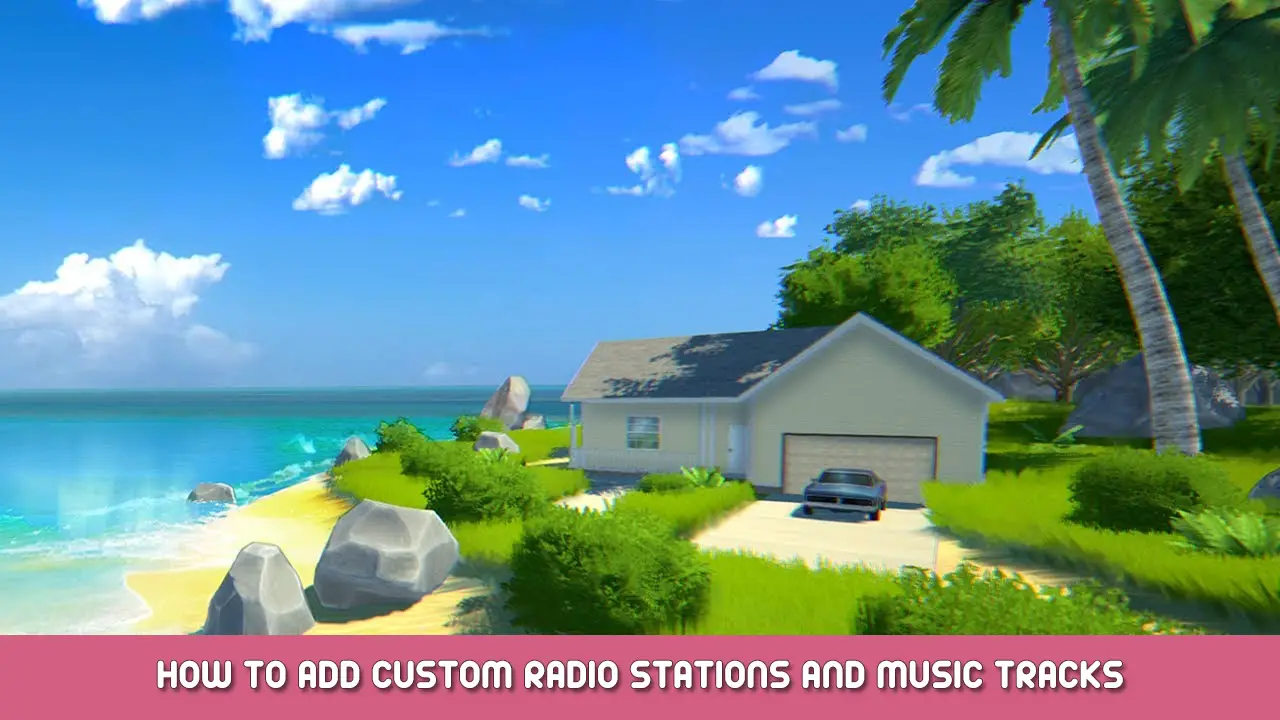 The developers have added the ability to add any radio stations and tracks to the game in order to listen to them in the car. Instructions on how to do it.
Find the folder with the save files on your computer
Open a file explorer window and paste this path in the navigation bar:
%AppData%\..\LocalLow\BirdyDogStudio\OceanIsHomeIslandLife\
or
C:\Users\%USERNAME%\AppData\LocalLow\BirdyDogStudio\OceanIsHomeIslandLife\
IMPORTANT: Just in case, make a backup copy of your save. Just copy all the files from the "OceanIsHomeIslandLife" folder.
Add your music
Open the UserData folder. It contains 2 folders.
Drop the mp3 tracks into the UserMusic folder. In the game, turn on the radio and press F8 to switch the audio source.
Add radio stations
In the User Radio folder there is a file user_radio_stations. Open it with any text editor.
Format of recording radio stations to a file:

1 – link to the radio station.
2 – the name of the station displayed in the game. Be sure to replace spaces with underscores or dashes.
3 – format (mp3 for most radio stations).
How to find the radio stations you need?
I am using Google Chrome
Let's show how to search for links to radio stations, using the example of one popular site https://www.internet-radio.com/
Choose the station you like and open it in a new window:
Press F12 or Right Click on the page and select "Inspect" to open the developer tools:
Follow the instructions in the screenshot below:
Select the Network tab
In the Filter panel, select Media
Press Ctrl+R to refresh data
A line with the content should appear in the list, select it.
Copy the link in the Request URL line and paste it into the user_radio_stations.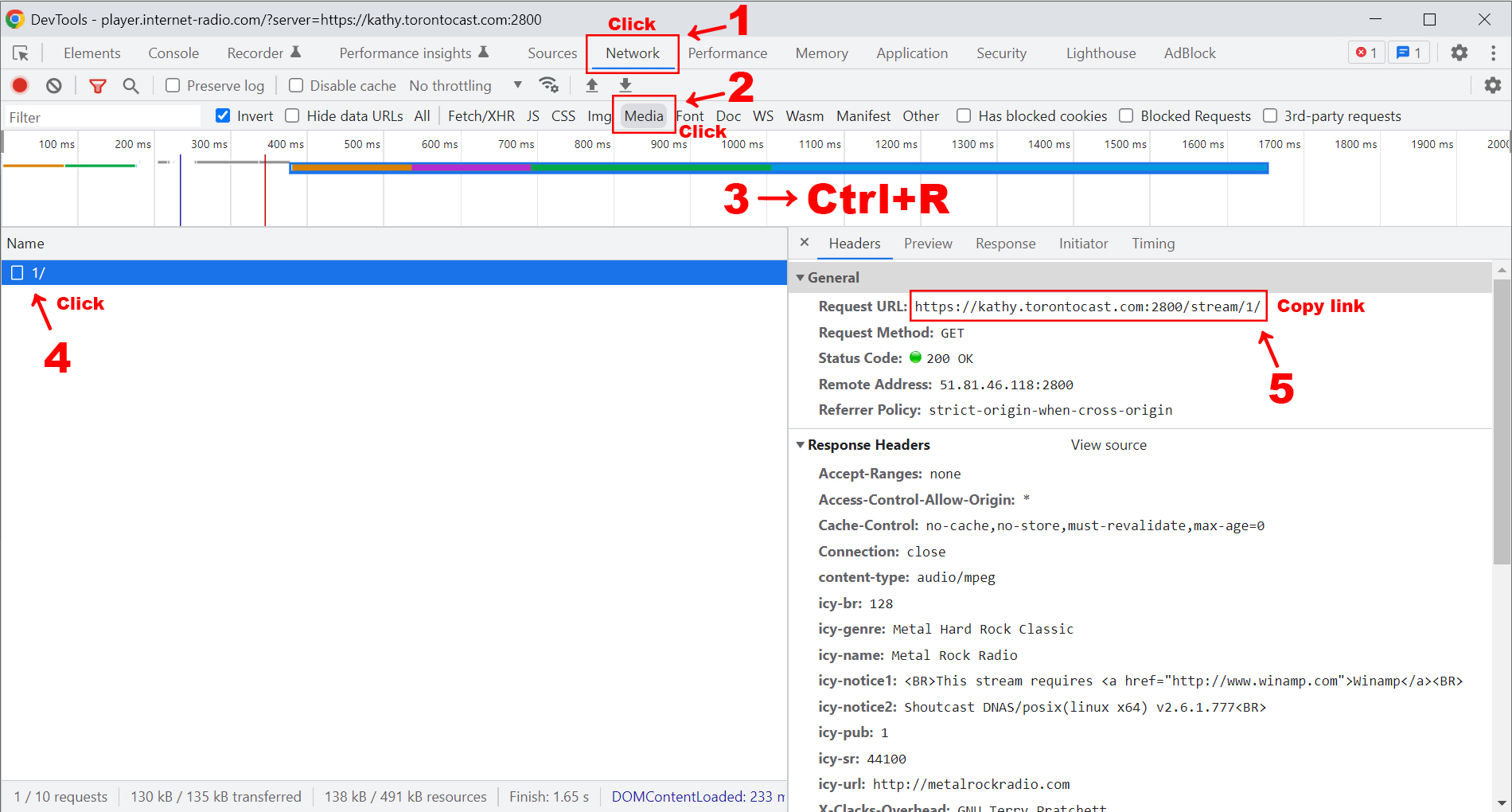 Our radio station in the game: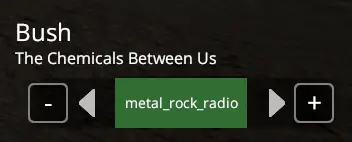 Note: If you have lost your default radio stations, copy the text below and paste it into the file:
https://ice55.securenetsystems.net/DASH7 us_80s mp3 
http://s6.voscast.com:10922 san_francisco_70s_hits mp3
https://hdradioclassicrock-rfritschka.radioca.st classic_rock mp3
That's everything we are sharing today for this Ocean Is Home: Island Life Simulator guide. This guide was originally created and written by unclejoe. In case we fail to update this guide, you can find the latest update by following this link.
If you believe that any of the content on this site violates your rights, including your intellectual property rights, please contact us immediately using our contact form.