This guide will be showing you how to get all achievements in Nobody Saves the World.
Introduction
Achievements count – 34
Time to 100% – 40h
Bugged achievements – no
You have to complete the game twice to get all achievements
Quests and storyline

Baby's First DungeonEscape from Nostramagus' basement.
Collect resources to open cells door by completing quests with different forms.

Pony LoveExperience true love
Speak with horse while being in horse form after completing horse dungeon.

Castle CrasherComplete the Legendary Dungeon: Grand Castle
Get access it with 15 stars and complete. Achievement will unlock when you pick gem at the end.

SquireJoin the Knights Guild
Talk with head of guild after completing Grand Castle dungeon. Unmissable.

I'm talkin journalism, baby!Do some journalism
Quest starts in lower cursehills.

Licensed AcolyteBecome an Acolyte of the New League of Wizards
Speak with the leader of New League of Wizards in damptonia (Storyline).

Crypt CleanerComplete the Legendary Dungeon: Witch Queen Catacombs
Second (3rd) storyline dungeon. Cannot be missed.

Lesser PeonJoin the Thieves Guild
While proceeding to Ancient Robot thief will steal your stars. Join thief guild to return them.
The CactagonFind the treasure beyond the Gulp
Begin at Rustrock Barren. If you have already lowered the gate, you'll just need to head northeast until you reach The Clank. There is a cave entrance located in the middle of a body of water just behind this dungeon. Use Ghost/Mermaid/Turtle/Dragon form to cross the water. Once inside, take the stairs and kill every enemy in the area.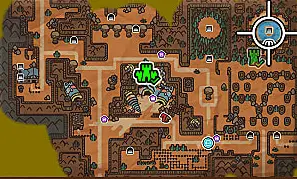 Did you try turning it off and on again?Complete the Legendary Dungeon: Ancient Robot
Second (3rd) storyline dungeon. Cannot be missed.

Nostramagus is Missing!Locate Nostramagus
Visit Octavia after completing 2nd and 3rd legendary dungeons.

Alcazar ShmalcazarComplete the Legendary Dungeon: Dragon Ruler's Alcazar
Forth storyline dungeon. Cannot be missed.
What does "#@$%&!" mean?Learn the language of dolphins
Quest starts here: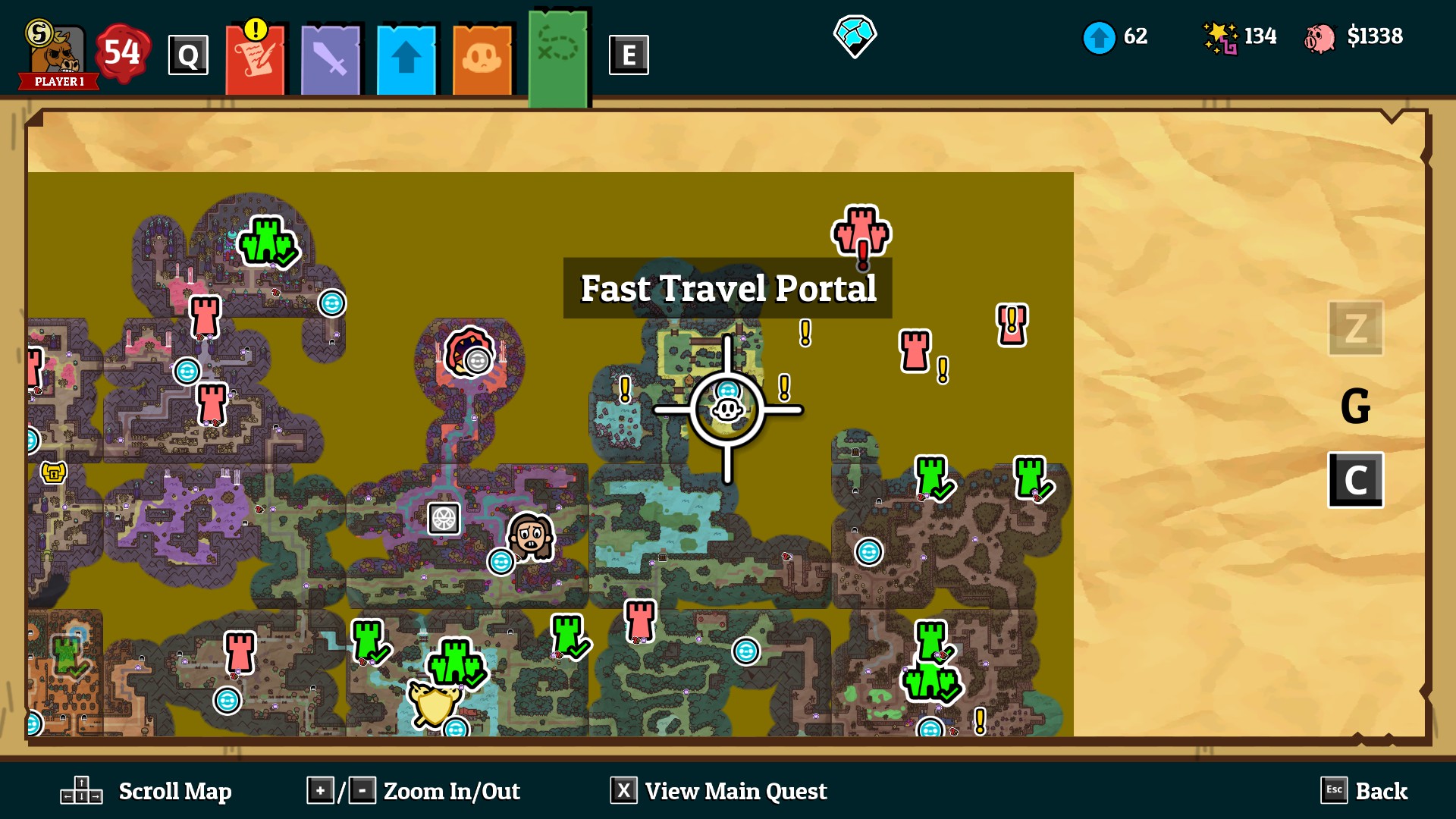 Dolphin locations: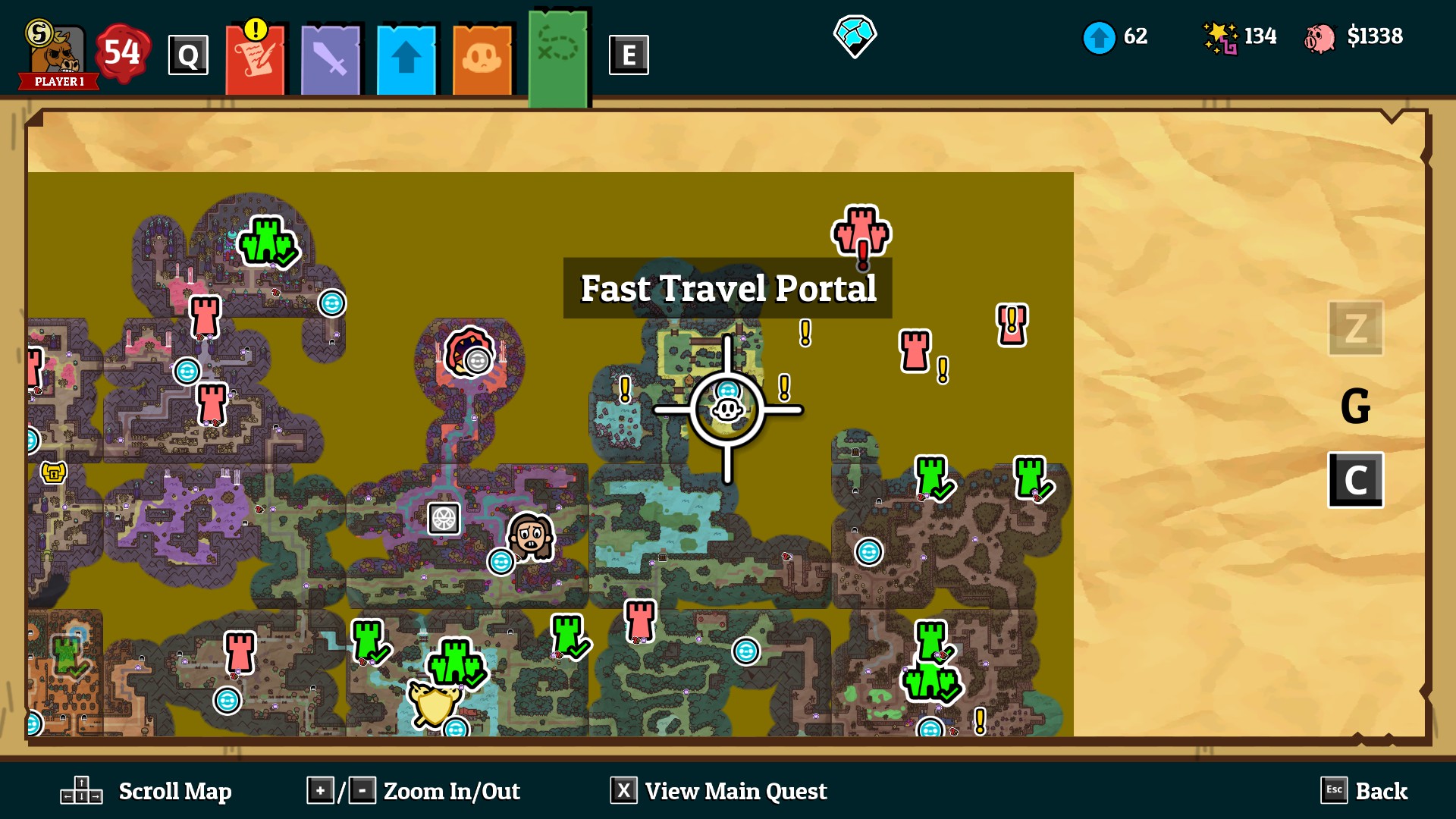 Grand MaesterAttain the rank of Grand Maester in the New League of Wizards
Complete all quests of New League of Wizards guild. If you have any troubles with them see video in this guide:

Master FraudsterEarn the title of Master Fraudster in the Thieves Guild
Complete all quests in the Thieves Guild. If you have any troubles with them see video in this guide:

Grandmaster KnightAttain the rank of Grandmaster Knight in the Knights Guild
Complete all quests in the Knights Guild. If you have any troubles with them see video in this guide:

Corporate EspionageComplete the Legendary Dungeon: Secret Corporation
Fifth storyline dungeon. Cannot be missed.

Fortress in the SkyMeet Astrolabus
Bring the gem to the Mouth of Hell after completing all 5 legendary dungeons. Storyline.

Personal GrowthDefeat the Calamity
Final boss. You will need abilities for dark, light, blunt and sharp damage to defeat it.
A world so nice I saved it twiceDefeat the Calamity in NG+
In NG+ you will get stars for opening legendary dungeons by completing demi dungeons instead of quests. Form ranks, tokens, level and money transferred to this walkthrough.
Forms and skills

The first of manyUpgrade an ability
You will get first 3 points for upgrading abilties while playing by rat in the first dungeon. Later yoy will get them rarely by defeating enemies.

Fine Form!Customize a Form for the first time
Find hammer NPC in the forest. It unlocks ability to equip passives from other forms.

Passive-istHave a Form equipped with 4 Passives
Achieve rank 30 and equip 4 passives to any form.

I'm never taking this offReach the max upgrade level of a single ability
Upgrade any ability to level 4. Available at S rank of any form (form abilities) or B rank on Nodody (Passives purchased from merchant).
The S is for SuperReach max Rank on a single Form
Complete all tasks for 1 form. Last of them become available after reaching B rank as Nobody.

Peak PerformanceReach the max upgrade level of all of one Form's abilities
Reach B Rank as Nobody, S rank as other form and upgrade its abilities to max.

Behold my true form, and despair!Unlock Dragon Form
Reach C rank as Robot and Necromancer, S rank as egg. All bird nests locations: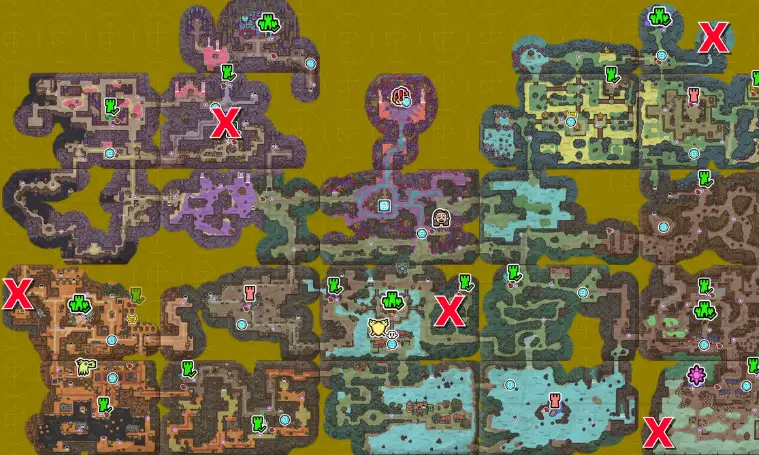 Super WizReach max Rank on all Forms
Reach S rank on all forms. Possible after meeting Astrolabus (You will get S rank as Nobody here).
Other

Whaddya Buyin?Make a shop purchase
New old Town has the merchant. Purchase anything from him.

Fairyly Small ReunionFind 5 mana fairies

Fairy ConservationistFind the final mana fairy

The Light ExpanseCompletely light the Dark Expanse
Entrance to the Dark Expanse is located near Beheaded Behemoth dungeon, here: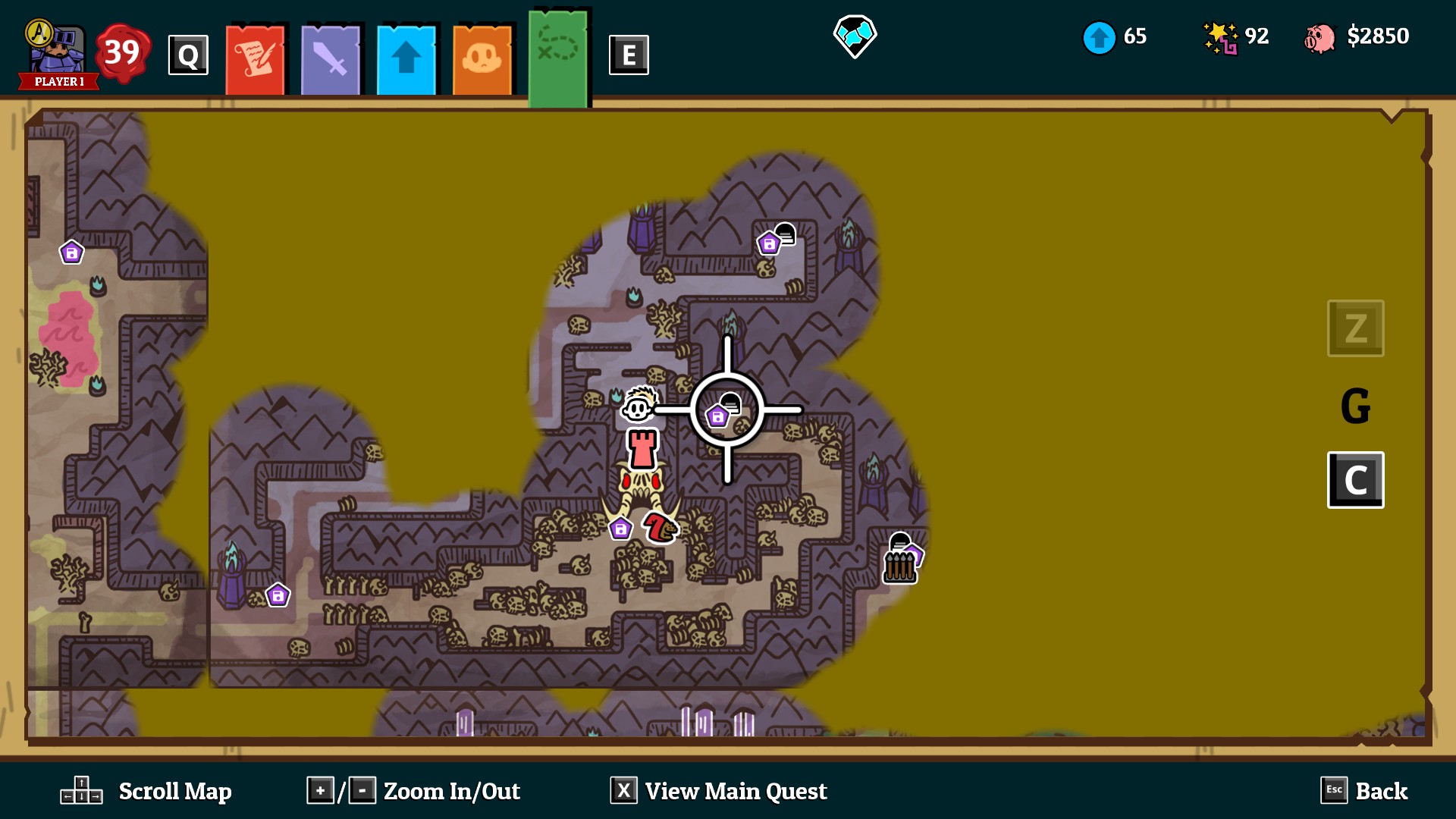 Nobody saved the worldObtain every achievement in the game
You have to complete game in NG+ to get all of them.
That's everything we are sharing today for this Nobody Saves the World guide. This guide was originally created and written by Easy Target. In case we fail to update this guide, you can find the latest update by following this link.
If you believe that any of the content on this site violates your rights, including your intellectual property rights, please contact us immediately using our contact form.