Netflix is one of the most popular streaming platforms right now. With the endless number of movies, shows, documentaries, and other media entertainment, it can be hard to find a way to watch all of the good stuff on their library. For most of its users, the only option to watch all the movies is through recommendations. But what if we were given a chance to watch everything by simply skipping the boring parts faster? Will you be using the feature? Well, it turns out that Netflix will be adding the playback speed feature to give you more option on how you can control the speed of the movie or show that you are watching.
According to the announcement, the new feature will be rolled out soon which will give users the capability to play the content from the original speed to faster (1.25x and 1.5x) or original speed to slower speed (0.5x or 0.75x). Netflix is not the first platform to use this feature. As we all know, YouTube also has this feature to give users more flexibility when watching any videos. But unlike the other playback features, Netflix has an interesting feature as the playback speed also maintained the original video audio pitch. With this feature, Netflix users won't be getting funny audio voices like the chipmunk's voices when the video was sped-up or whale voices when slowed down.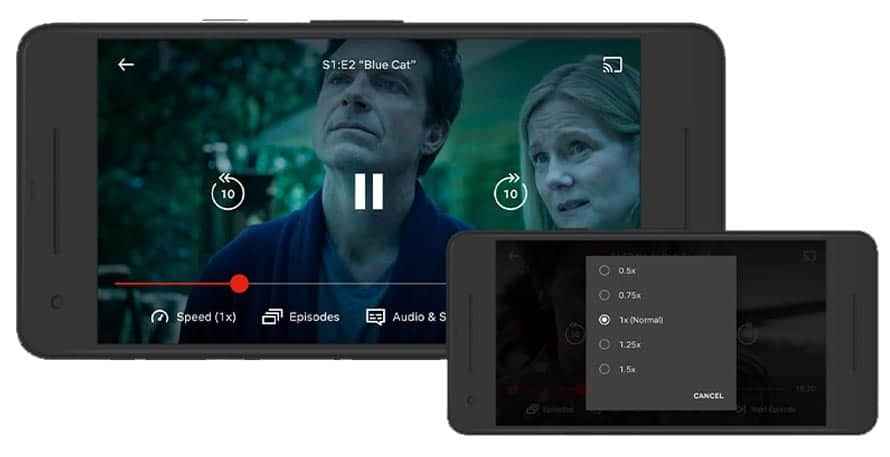 While the Netflix playback speed feature is amazing, it still has a drawback. When users decide to speed up or slow down the movie or anything he/she is watching, they need to re-adjust the speed whenever they decide to watch another video. It seems that this appears on Android devices, where the new update is currently being rolled out. The playback speed feature is also coming to iOS devices very soon, but the release date of the web app and other versions of Netflix apps on different devices and TV are still unknown.
The new feature, which is now available on Android apps, was announced and confirmed by Netflix back in 2019. During their announce, the streaming platform giant received a lot of criticism from filmmakers and producers. However, Netflix received a positive feedback once they start the beta testing. Now that things seem to be turning great, the company has officially started rolling out the playback speed option.
In my personal opinion, I love to watch tv series, movies, and documentaries on their normal speed. However, I'm sure that there are also thousands of users who find this new Netflix feature useful, especially when they are already left behind. With the new playback speed feature, you won't be able to miss any special or important events for the movies and shows that you are currently watching. So, what do you think of the new playback speed feature that Netflix has implemented? Are you one of the people who loves to change the playback speed?
What is Netflix?
Netflix is one of the biggest streaming platforms available right now. According to reports, Netflix has an estimated net worth of an astounding $125 billion. Netflix offers unlimited streaming of TV shows and movies in more than 190 countries. While the streaming giant is available in almost any country around the world, it is not yet available in China, Syria, North Korea, and Crimea.