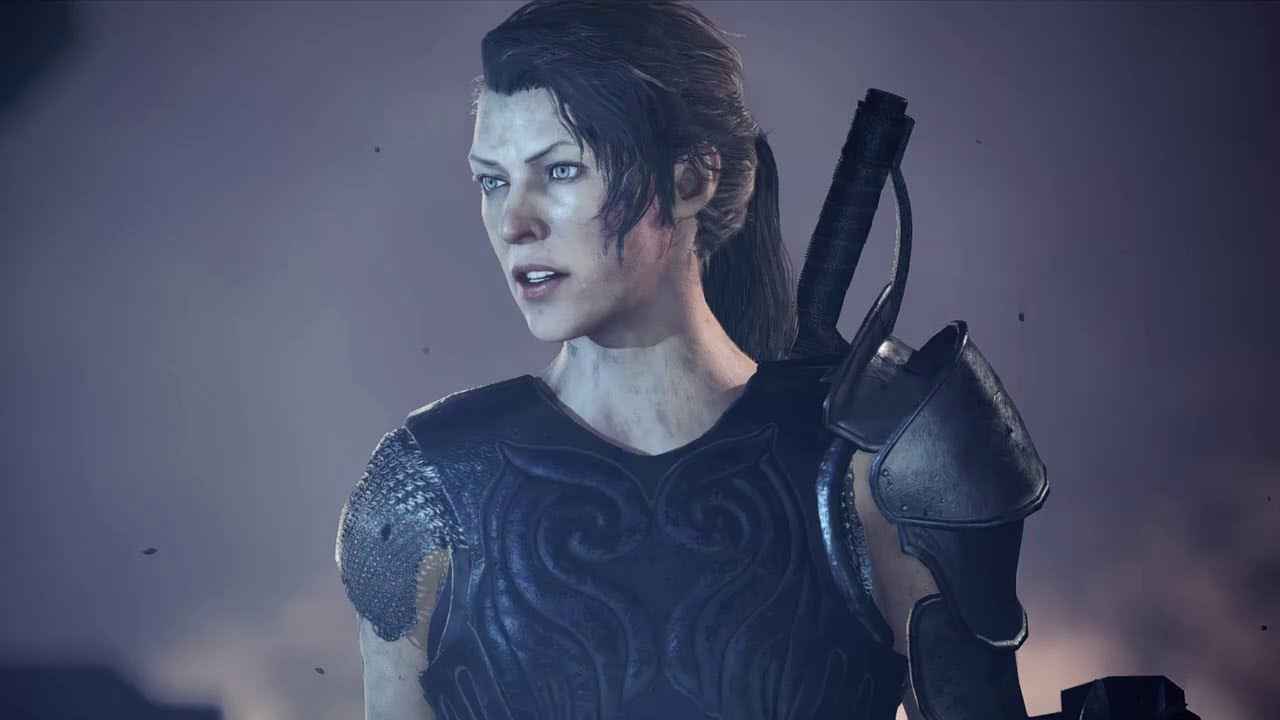 Check out this guide to learn how to get the new Artemis Armor set in Monster Hunter World: Iceborne. Discover the armor requirements and quests to obtain the parts in MHW Iceborne.
One of the newest armor set that hunters will be collecting is called Artemis Armor. This armor is part of the rewards for the new quest called The New World Event Quest. If you're one of the hunters who are aiming to get this armor, make sure to check the requirements below.
How to Get the Artemis Armor Set in MHW Iceborne
This quest is a collaboration quest between Monster Hunter World: Iceborn and the upcoming Monster Hunter Movie starring Milla Jovovich. As seen in the movie trailer, the lead character has been wearing this set.
To get the Artemis Armor, you have to complete the quest where you will be hunting down Black Diablos. Defeating Black Diablos will reward you 5x Chocolates, which is a requirement for crafting the Artemis Alpha Armor set. Below are the total requirements for crafting this armor:
Head – 1x Chocolate
Mail – 1x Chocolate
Guards – 1x Chocolate
Coil – 1x Chocolate
Greaves – 1x Chocolate
12000 z/piece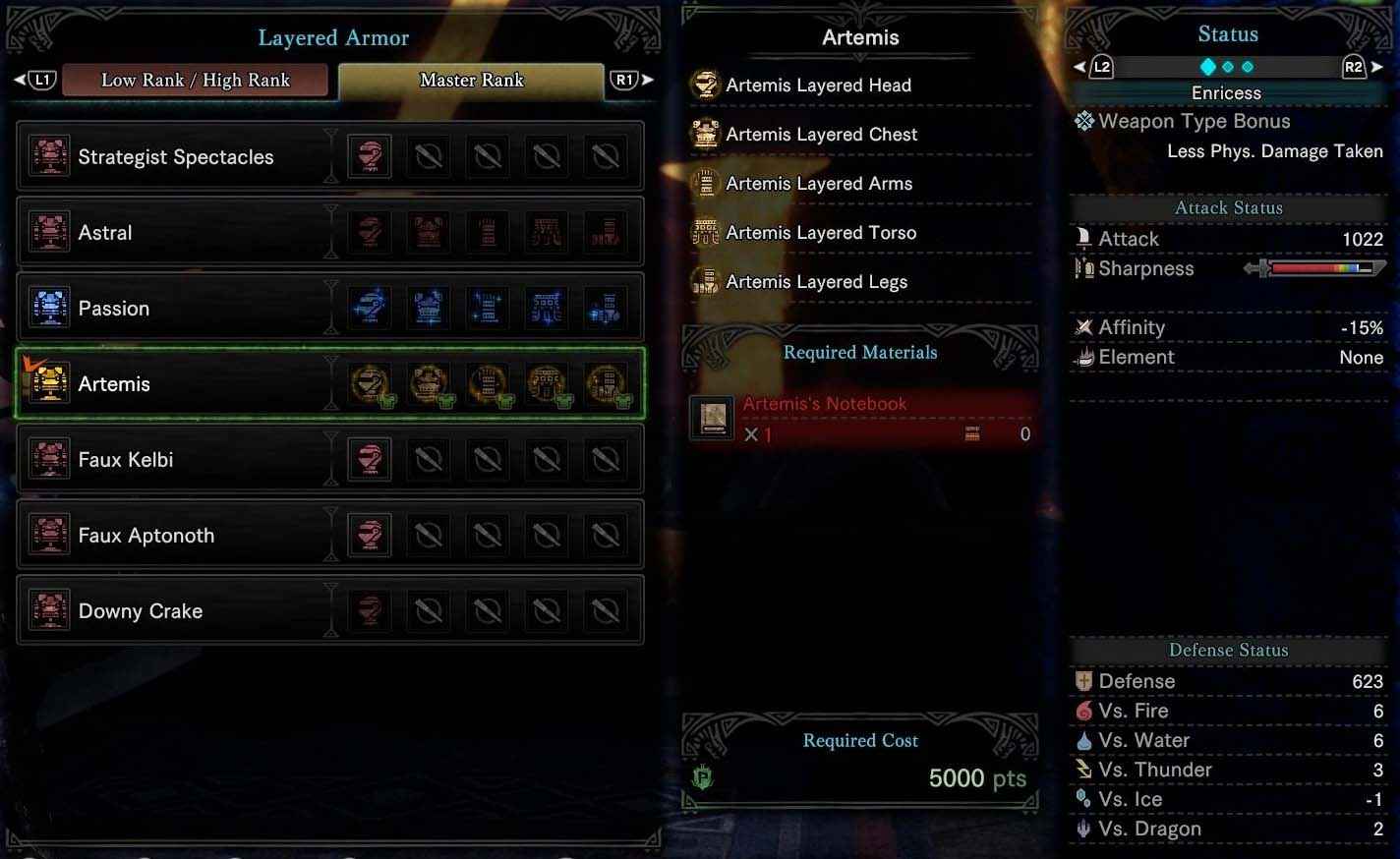 Just like any other armor set in Monster Hunter World: Iceborne, the Artemis Armor also comes with the Alpha version. If you grind more and complete the next quest called To Our World, then you will receive the Artemis's Notebook, which will allow you to equip the Artemis Layered Armor set. This layered armor comes with more bonuses including:
Head –  2x Peak Performance and 1x Earplugs
Mail – 2x Earplugs and 1x Recovery Up
Guards – 3x Health Boost and 1x Earplugs
Coil – 2x Blight Resistance and 2x Recovery Up
Greaves – 3x Stun Resistance and 2x Poison Resistance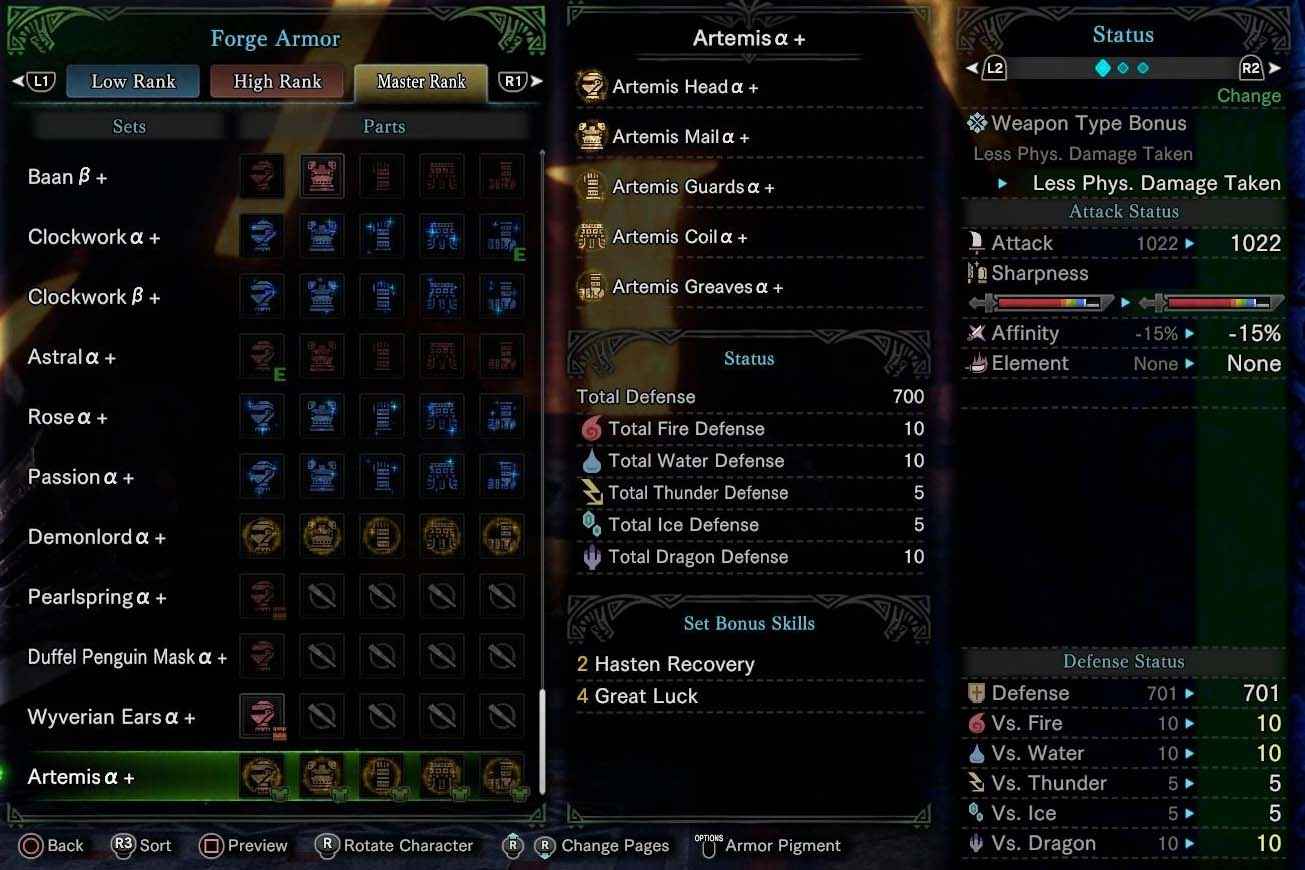 And that's all for this Monster Hunter World: Iceborne Artemis Armor set. Did you manage to obtain this new set in the game?
That's everything we are sharing today for this Monster Hunter World guide. This guide was originally created and written by RB Staff. In case we fail to update this guide, you can find the latest update by following this link.
If you believe that any of the content on this site violates your rights, including your intellectual property rights, please contact us immediately using our contact form.