Here are all of the Life is Strange: True Colors endings and options. Spoilers are included in the guide. Proceed at your own risk.
Introduction
Officially, there are six different endings to choose from at the end of Chapter 5, but these are minor variations on two main outcomes.
It's not always easy to figure out what the best course of action is, so if you're stuck on some of the most important Life is Strange: True Colors decisions and wondering how they'll affect Alex's overall journey, you've come to the right place.
The following are the outcomes of all the different Life is Strange: True Colors endings, as well as some major decisions you must make.
Typhon's Affidavit
During Chapter 2, when visiting Charlotte in her dispensary, she reveals that the Typhon corporation has provided her with an affidavit. By signing it, she agreed not to press charges against the company for Gabe's death in exchange for a large sum of money.
Charlotte is hesitant to sign the morally dubious document because she fears betraying Gabe. The money they're offering her, on the other hand, would be enough to send Ethan to college. As a result, she requests that Alex make the decision for her. The main ramifications of this decision are revealed in the final chapter during the council meeting. If the players persuade Charlotte to sign the affidavit, she will be unable to support Alex.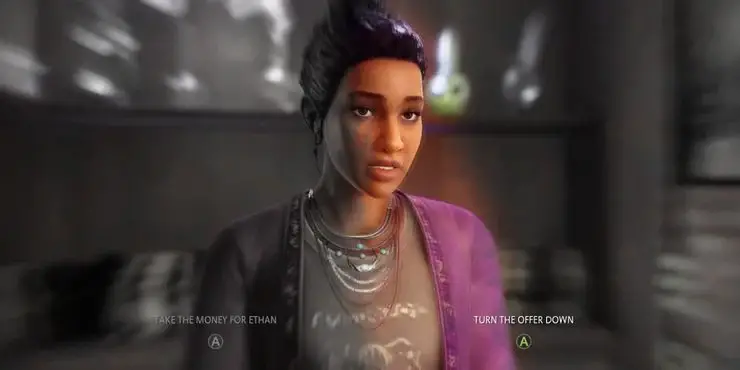 Informing Eleanor
When Alex goes to the flower shop in Chapter 2 to look for Mac, she discovers Eleanor has memory loss. After the players assist the poor woman in determining what she was doing, Alex realizes that Eleanor has no recollection of Gabe's death. It is up to the player whether or not to break the bad news to her.
Eleanor is devastated if Alex does reveal Gabe's fate, especially since she missed the wake. It does, however, allow her to attend the bridge tribute.
If Alex does not notify Eleanor, the emotional event will be missed. Riley also finds out about Eleanor's illness, which means she won't be able to attend college. Finally, Eleanor fails to assist Alex at the council meeting.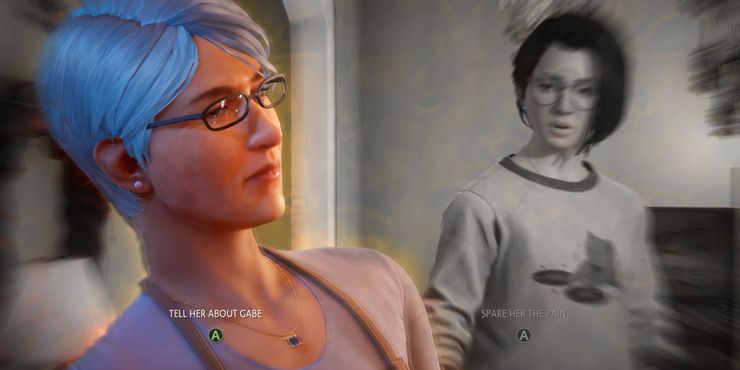 Call Mac Down Or Walk Away
Alex uses her power to extract information about Gabe's death from Mac near the end of the second chapter. Players discover that he was not at fault and that he attempted to avert the mine blast. However, the man does cover for his employers because he is afraid they will fire him. By the end, he's having a panic attack, and Alex is the only one who can help.
If players choose to calm him down, Mac stays in Haven and appears to grow as a person. Alternatively, if Mac chooses to walk away, he leaves town for good.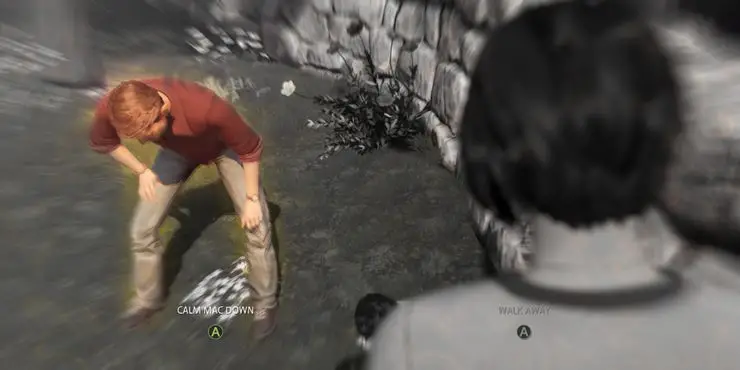 Charlotte's Anger
At the end of Chapter 3, you must decide whether to remove Charlotte's intense rage or leave her alone. Of course, there are no right or wrong answers here, but what you choose will have different effects on Charlotte and will slightly alter what happens later in Chapter 5.
Take away Charlotte's rage: Alex will take on Charlotte's rage, resulting in an angry outburst in front of Steph and Ryan shortly afterward. As a result, Steph and Ryan will leave the apartment, leaving you to investigate the USB on your own. In Chapter 4, you'll meet Charlotte, who tells you she'll feel numb before leaving. Later on, during the final confrontation during the town council meeting in Chapter 5, she will not stand up for you.
Leave her alone: As you leave the room, you can apologize or reassure her that everything will be fine. Alex doesn't have an outburst after that, and Ryan and Steph will stay with you as you look through the USB and offer their opinions. When you run into Char at the festival, you share a moment by the river where she apologizes for being horrible and later stands up for you in Chapter 5.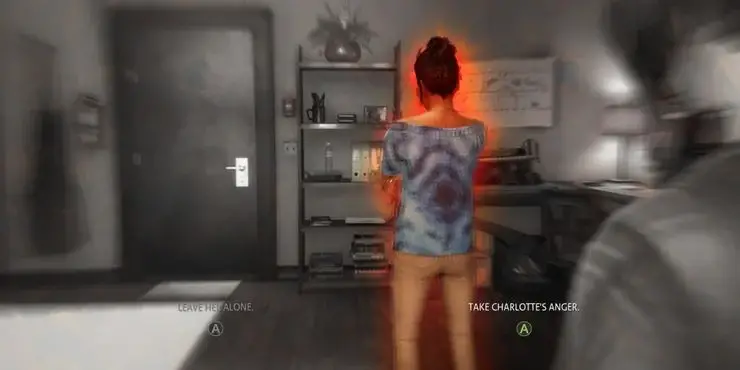 Tell Riley About Eleanor
During the Spring Festival in Chapter 4, one of the game's best-kept secrets is revealed. Riley can be found at the bus stop in Chapter 4 after investigating Eleanor's emotions at the festival. If you go to the bus stop and talk to Riley, you must decide whether or not to tell her about Eleanor's condition. Eleanor doesn't want Riley to know because she doesn't want her to pursue her dreams outside of Haven, so it's a difficult decision to make.
Tell Riley about Eleanor: If you inform Riley about Eleanor's condition at the bus stop, Riley will decide to stay in Haven to be with her. Aside from Riley's situation, the main consequence of this decision is that Eleanor will not stand up for you during the town council meeting in Chapter 5, and Alex will be hurt as a result.
Keep Eleanor's confidence: If you keep Eleanor's condition a secret, Riley will leave Haven to pursue her dreams outside of town. During the meeting in Chapter 5, Eleanor will speak up for you and say that you are trustworthy.
Rose
Alex is the latest addition to Life Is Strange's long list of LGBTQ+ characters, as she is open to dating either Steph or Ryan. During the Spring Festival in Chapter 4, players can pick up a rose and give it to either of the two characters. Whoever they give it to will later invite them up to the roof, giving them the opportunity to seal the romance.
If players go through with it, Alex will be their partner at the end of the game. Alternatively, players can choose to ignore the roses and finish the game alone.
Pike's Fear
Pike will arrest you in Chapter 4 as a result of the evidence you discovered by taking the USB. Pike asks you to sign an affidavit stating that you will not pursue Typhon further and will discard the evidence you discovered. Alex can sense Pike's fear of Typhon, and it's up to you whether you sign the affidavit or continue to resist by removing Pike's fear.
Sign the affidavit: If you sign the affidavit, the story will continue in the same vein, but Pike will be too afraid to confirm what you're saying during the town council meeting.
Risk taking Pike's fear: If you remove Pike's fear, he will speak up for you later. There are also subtle differences in the subsequent scenes, such as changes in dialogue and Alex's state of mind immediately following the house.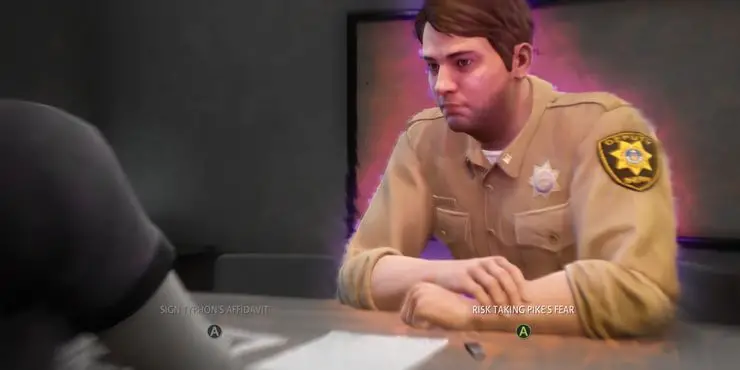 All Endings
The Life is Strange: True Colors' endings are determined by two decisions: whether to stay in Haven and build a life there or to seek adventure and leave the town. While these are the two main outcomes, they can vary slightly depending on some of the preceding choices, as well as whether you decide to start a romantic relationship with Steph or Ryan in Chapter 4.
The following are all of the endings available in Life is Strange: True Colors.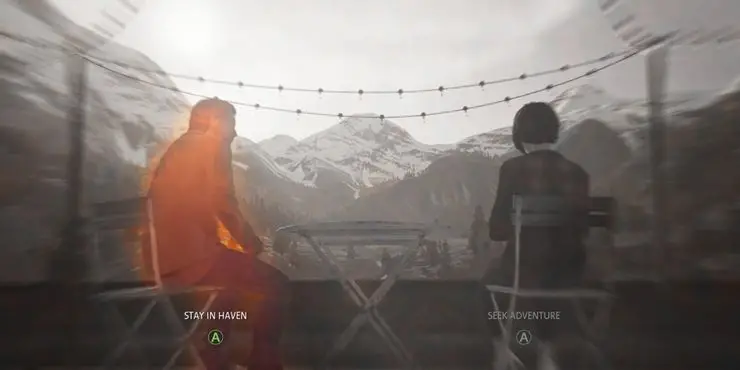 Stay in Haven
You stay in Haven and begin to make a life for yourself there. Steph decides to leave Haven and gives you the record store.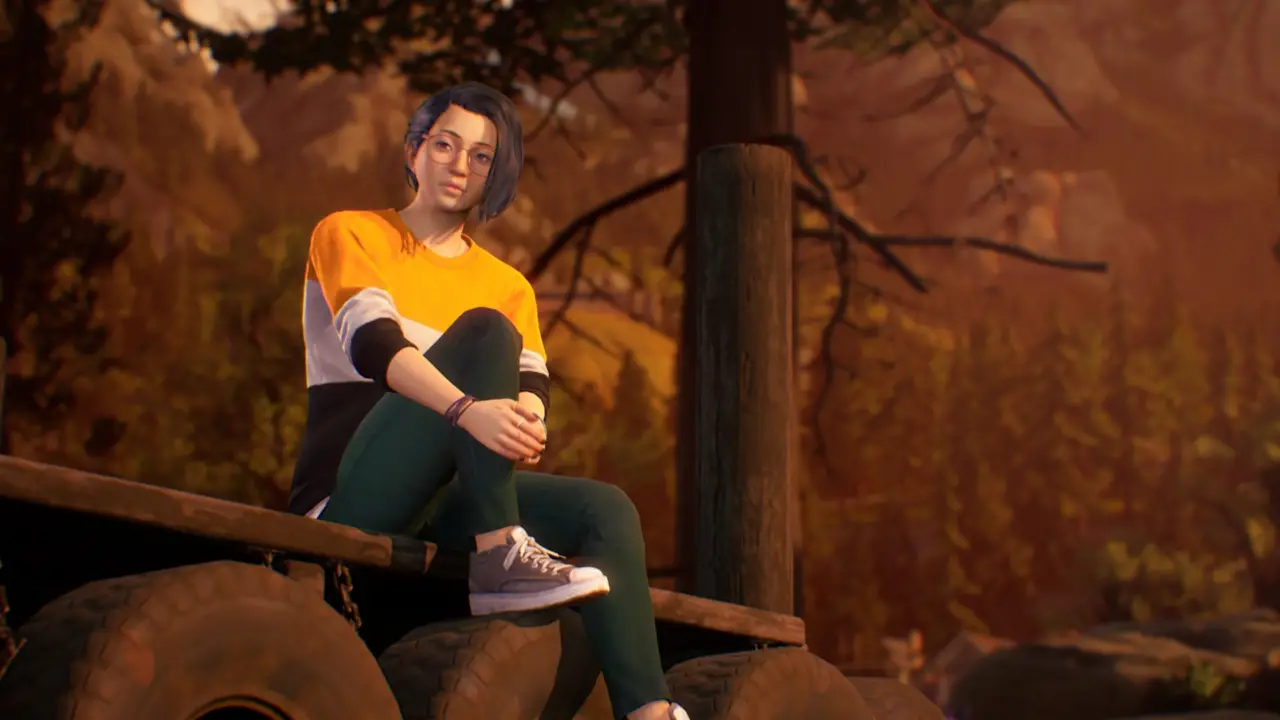 Seek adventure
You leave Haven to pursue a career in music. If you kept Eleanor's confidence, ignored Charlotte's rage, and removed Pike's fear, they'll all be waiting at the bus stop to see you off. They will not be present if you made alternative choices.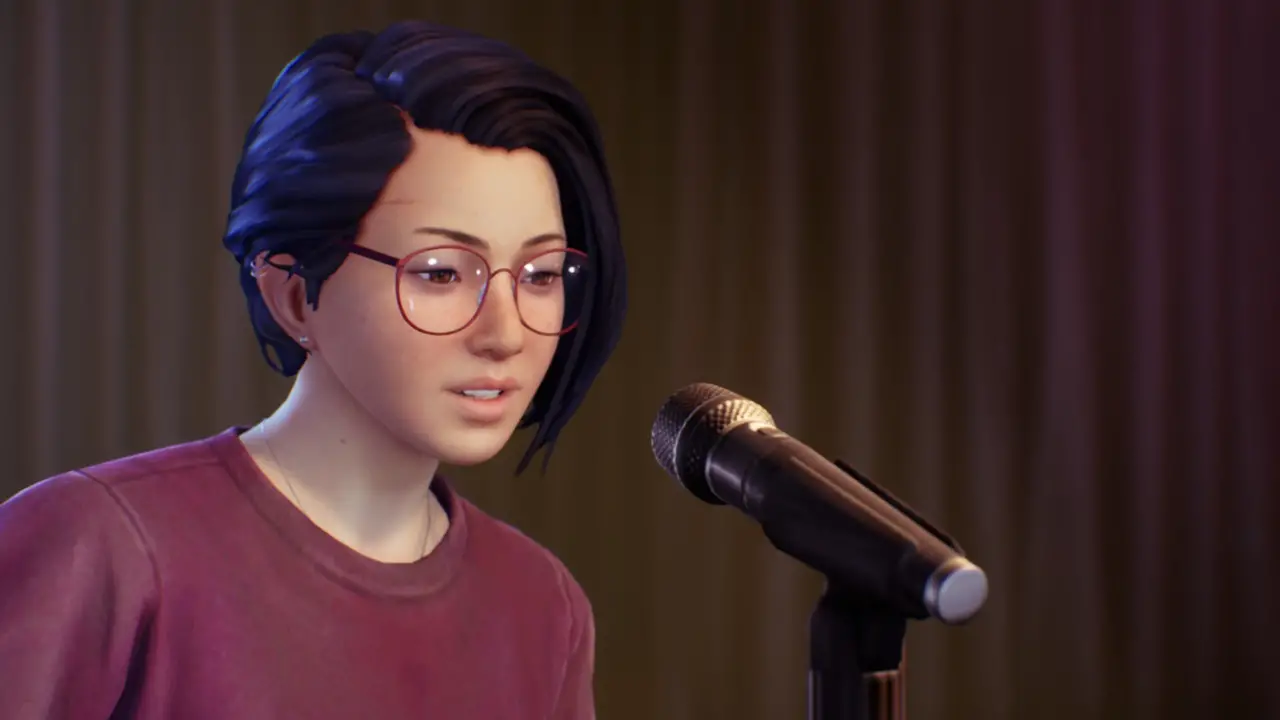 If you had a romantic relationship with Ryan on the rooftop, he could appear in the ending.
Stay in Haven with Ryan: You will remain in Haven with Ryan. Steph will still depart and hand over control of the record store. You'll see the couple share moments together as they establish a life in town.
Seek adventure with Ryan: As before, if you leave Haven, you'll go to listen to your music. But this time, Ryan will accompany you. On stage, you'll receive a text message from him expressing his appreciation, and photos of him will be in your guitar case.
Similarly, if you start a romantic relationship with Steph on the rooftop, she can be with you whether you stay or leave.
Stay in Haven with Steph: If you stay in Haven, Steph will accompany you and you will both work in the record shop. Here you can see them having fun together.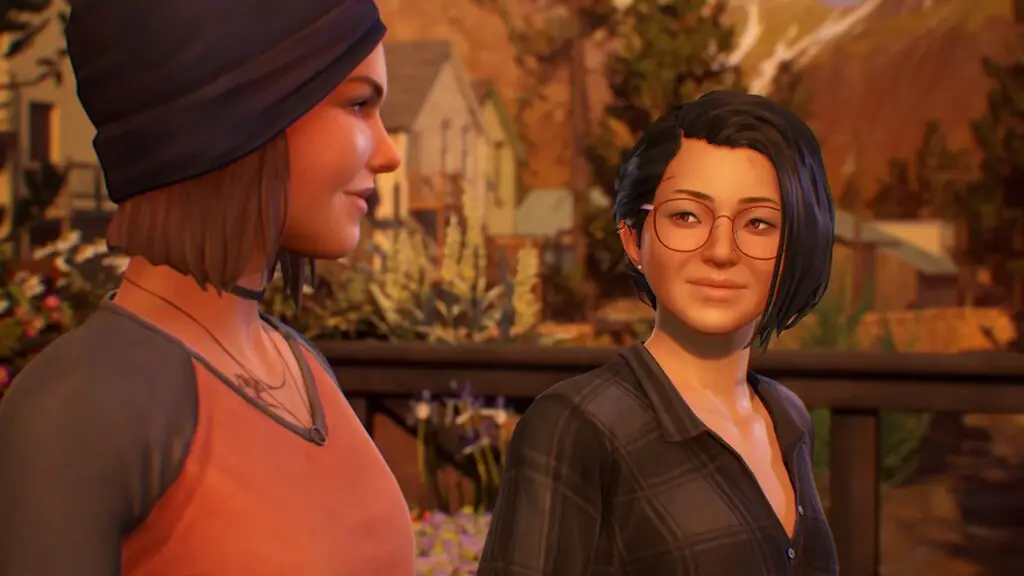 Seek adventure with Steph: If you decide to leave, Steph will accompany you as you pursue your music career. Steph will also send you a supportive text message before your show, and her photos will be visible in your guitar case.
If you believe that any of the content on this site violates your rights, including your intellectual property rights, please contact us immediately using our contact form.