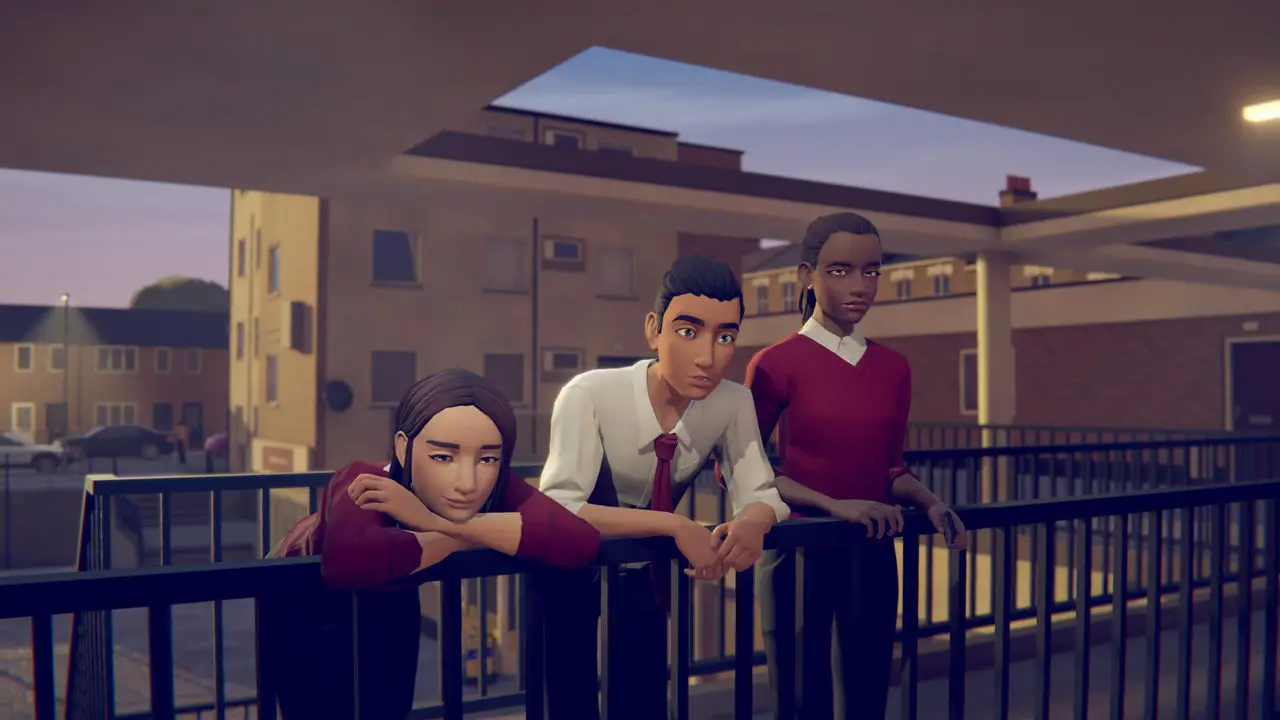 The long-awaited video game Last Stop, developed by Variable State, has been officially released. However, according to reports, there are lots of players experiencing game crashes at launch or during gameplay. If you're in the same situation, don't worry, as these Last Stop issues aren't that hard to fix at all.
How to Fix Last Stop Crashing on PC
Here we compiled the potential solution to your Last Stop crashing-related issues. Just try the recommended steps below until you find a solution that does the trick for you.
Check Last Stop System Requirements
If your Last Stop is crashing a lot on your PC, you have to check if your machine meets the system requirements of the game.
Below, we have listed the full system requirements of Last Stop, including the minimum and recommended specifications.
Minimum System Requirements
OS: Windows 7
Processor: Intel Core i3-2100 | AMD Phenom II X4 965
Memory: 4 GB RAM
Graphics: Nvidia GeForce GTX 650, 1 GB | AMD Radeon R7 250, 1 GB
DirectX: Version 9.0c
Recommended System Requirements
OS: Windows 10
Processor: Intel Core i7-3770 | AMD FX-8350
Memory: 4 GB RAM
Graphics: Nvidia GeForce GTX 760, 2 GB | AMD Radeon HD 7970, 3 GB
DirectX: Version 11
If your machine's hardware is capable enough to run the game but still crashes, please move to the actual troubleshooting below.
Get the Latest OS and Graphics Update
While the Windows OS has a built-in update feature, there's a chance that your computer technician has disabled it. So, make sure that you have the latest operating update. Sometimes, video games like Last Stop may encounter glitches, errors, or system failures due to outdated operating systems.
Please also note that modern games require the latest version of graphics drivers. If you haven't updated your GPU driver yet, feel free to download IObit's driver booster to automatically fetch and download the latest updates for your computer.
Disable Steam and GeForce Experience Overlay
Steam and Geforce Experience (if you're using Nvidia) could be the cause of the Last Stop crash. The Steam overlay features a lot of fancy features, such as making in-game purchases, screenshots, and more. If you have these features activated, we highly recommend closing them as they consume a lot of resources on your computer.
How to disable Steam overlay
Open Steam.
Go to Library and right-click Last Stop and select Properties.
Under the General section, uncheck Enable Steam Overlay while in-game tick box.
Re-open Last Stop and see if you're still getting these crashes.
How to disable GeForce Experience overlay
Open GeForce Experience.
Click the Gear icon on the top right.
Under the General section, toggle the In-Game Overlay button to turn off the feature.
Re-open Last Stop and see if you're still getting these crashes.
Verify Game Integrity on Steam
Another reason why your Last Stop crashes on launch or during the game is because of the corrupted game files. Game file corruption usually happens during the installation of the game or by forcibly closing the program. Here's how you can verify the game integrity of Last Stop.
Restart your PC.
Open Steam and go to Library.
On the left side, find Last Stop and right-click then select Properties.
In the Local Files section, click the Verify integrity of game files button.
Wait until the verification process is completed then relaunch the game.
Are you still getting the crashes after doing the steps above? Then let's proceed to the next step.
Launch Last Stop in Windowed Mode
Running a game in fullscreen consumes a lot of processing resources, which can cause the game to become unresponsive at times. Try launching Last Stop in windowed mode to help your computer process everything.
Open Steam and go to Library.
Right-click Last Stop and select Properties.
In the General section, click the Set Launch Options button.
In the text field, copy the following codes -windowed -noborder
Hit Ok and relaunch the game.
Close Background Running Programs
You may not be aware, but some of the programs installed on your computer are running in the background. These background applications also consume a lot of resources. Closing these unwanted background programs will decrease the processing of your CPU, making it easier to process the Last Stop game.
That's everything we are sharing today for this Last Stop guide. This guide was originally created and written by RB Staff. In case we fail to update this guide, you can find the latest update by following this link.
If you believe that any of the content on this site violates your rights, including your intellectual property rights, please contact us immediately using our contact form.