Title: Komorebi
Release Date: July 29, 2023
Developer: Klace
Publisher: Klace
I wanted to explain how to do this quickly because I believed it could be valuable to certain gamers. It is important to note that only the first five files in the save file folder can be stored using Steam Cloud.
How to
To achieve the aforementioned task, employing an elevated tone of formality, adhere to the following steps:
Access the local files of the game, which can be conveniently accomplished by right-clicking on the game within the Steam platform and subsequently selecting "Game Properties" followed by "Installed Files."
Identify the specific directory labeled as "Komorebi\www\save."
Proceed to remove the file named "steam_autocloud.vdf."
Make a complete duplication of the save file and securely store it on your local computer or an online storage platform such as Google Drive.
Lastly, return to the previously mentioned directory, "Komorebi\www\save," and perform the action of eliminating all files except for the "config.rpgsave" file.
Close and reopen the load menu to observe the successful removal of all previously saved files.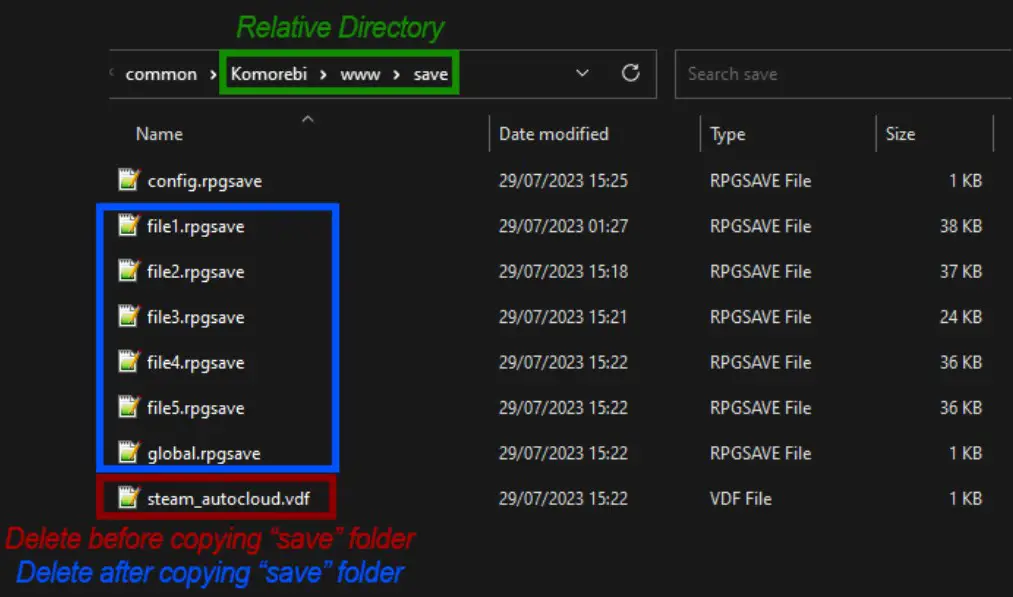 To retrieve old save files, repeat the same process with your new saves, then replace your old "save" folder with your current one in the game files.
This can be done an infinite amount of times.
Extra Info
The "config.rpgsave" file is used to save your game configuration (see image below), so it should not be destroyed.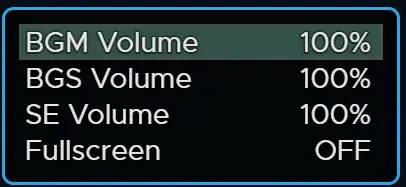 The general save information is contained in the "file1.rpgsave" through "file5.rpgsave" files. They contain boolean and int variables that can be changed to advance through the game.
The "global.rpgsave" file manages information from the load menu for each file and must be copied together with the five files for them to work properly. The following text can be edited:

The "steam_autocloud.vdf" file is for saving to Steam Cloud; just the five files in the game files will be saved to Steam Cloud. This file only contains your Steam Cloud ID.

All .rpgsave files, like most saves from games that use the RPG creator engine, can be changed in an editor.
That's everything we are sharing today for this Komorebi guide. This guide was originally created and written by Waylavon. In case we fail to update this guide, you can find the latest update by following this link.
If you believe that any of the content on this site violates your rights, including your intellectual property rights, please contact us immediately using our contact form.