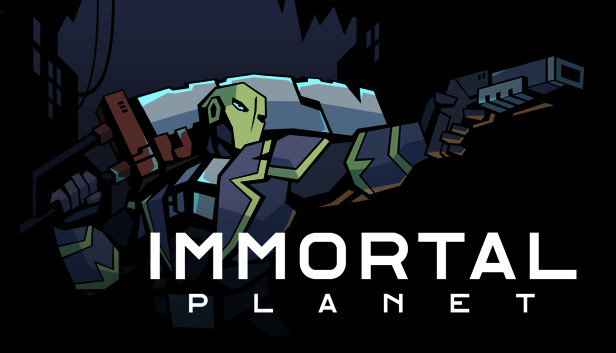 If you've found your way to this somewhat hidden souls-like game, welcome! I hope you don't mind the chilly atmosphere. Here, it's all about ice and the remains of those who no longer dream. But don't worry, I'm here to offer some assistance, at least for a while.
Character Creation
In normal mode, you get to choose one from each of the 3 weapons and 3 relics.
Weapons:
The weapons, as you might already guess, have their differences. Most of them have slight variations in damage, range, and stamina use. More importantly, each weapon has a special attack that you can unleash by holding the Attack button.
While I don't know the exact numbers for their stats, I can describe their special moves for you.
The Swordspear:

It performs a long-range strike and changes into Glaive mode. These extended weapons tend to use more stamina but offer slightly better damage.

The Assault Blade:

It goes into an extended mode without a special strike, similar to the Swordspear.

The Shieldaxe:

This one lets you switch between Shield mode and Axe mode. The Shield mode deals less damage than your base damage (about 25% less), but the Axe mode packs a punch with significantly more damage (about 25% more).
All the starter weapons are equally good, and you'll come across more as you progress. You can find them from merchants, lying around, inside chests, or by taking them from the hands of a few wanderers you encounter in the game.
Relics:
Relics are items that give you powerful passive effects that can significantly change how you play the game. Here's the deal: You won't see the other 2 relics you didn't choose for the rest of your run, so choose wisely—or go wild and deal with the consequences. All three relics, like the weapons, are equally good.
Lightfoot:

When you perform a Perfect Dodge, you get back some stamina. Perfect Dodges become your best friend with this relic, helping you recover stamina when you dodge perfectly. It might not sound like a big deal, but stamina regenerates slowly in the heat of battle, and this can allow you to be more aggressive.

Ironspine:

This relic provides passive armor to reduce the damage you take and enables Perfect Blocks. The cool part is that a Perfect Block doesn't cost you any stamina. So, you can either dodge or block efficiently. It's a solid choice, though some prefer dodging or parrying over blocking.

Bloodshot Eyes:

This one gives you the power to steal life from your enemies when you deal damage shortly after getting hurt. It's like siphoning life from foes, which can be quite satisfying. Everyone loves a bit of blood, right?
In the end, pick the relic that suits your playstyle the best. Each one has its advantages, so go with what feels right for you.
Outpace, Outcast, Outlast
It's just like a Souls game, so you know the drill.
The game sticks pretty close to the Souls formula. Soon, you'll get your hands on the Immortal Blood Injector, also known as the Estus Flask. You have places called vaults where you can level up your skills by spending your experience, which also serves as your money. When you die, you'll be sent back to the last vault you visited, which is like your bonfire in Souls games, and you'll drop all your experience at that spot. If you die again without picking up your previous experience, it's gone for good.
Combat Options – Because Variety Matters
In Immortal Planet, it's not just about swords; you have a variety of ways to deal with your foes. Alongside your weapon, you have four slots for consumables:
Two slots for items.
Two slots for psychic abilities.
You can make your psychic abilities more powerful and efficient by increasing your Willpower and Intelligence, respectively.
And as you might guess, there are plenty of other items to discover in the world that you can swap out at your Vault. However, be aware that entering any menu to make changes will make you rest and respawn all enemies and consumables. So choose your gear wisely!
But How to Use a Sword?
In Immortal Planet, combat tends to favor a defensive and careful approach. Pay close attention to what your enemy is up to, and make the most of their vulnerabilities. It's often best to wait for them to make the first move.
You've likely noticed your stamina bar, which is important. What you might also have noticed is that enemies have their own stamina bars, which means they're just as limited as you are when it comes to combat.
Bash It Like a Pro
Bashing is a mighty skill at your disposal. To bash, simply dodge into an enemy when they have very low stamina left. But be cautious! Attempting to bash into an enemy with plenty of stamina will leave you stunned instead.
A successful bash will stun your foe for quite a while, allowing you to replenish your entire stamina bar and give them a good beatdown. So, keep an eye on their stamina and bash when the time is right!
Weakening Your Foes
You've got a couple of methods to drain your enemy's stamina, aside from waiting for them to wear themselves out.
Parrying is a helpful technique. Attacking an enemy while they're about to strike will result in a sword parry. This means both blades clash, and neither of you gets stunned. Sword parry combos can lead to a battle of stamina until one of you runs out.
If you use frost damage, it can seriously deplete your enemy's stamina and often give you a free opportunity to bash. Keep in mind that this requires a consumable, though.
Going Outward
Where to Head Next?
When you step out of the Temple, you'll find yourself on the icy surface, which serves as a hub connecting to three different areas. You're free to go wherever you like, but it's a good idea to consider tackling them in order of difficulty:
Here are your options:
Archives: Head to the South (bottom left).
Prison: Go West.
Fortress: Head North.
Eventually, you can also explore the pit or return to the starting Temple.
Challenge Accepted!
If you've noticed some statues prompting you to press A for mysterious challenges, those are indeed challenges. Completing them will reward you with more uses for your Injector and an extended period of blood clotting for regeneration with Bloodshot Eyes.
Each zone typically has a challenge, usually consisting of three waves of enemies in a special arena. You can enter these challenges as soon as you have a working brain, perhaps one you've "acquired" in the Prison.
Endings and What's Next
Regarding endings, the game actually has only one ending, known as the Bad Ending. After finishing the game, you might want to hit "Continue" and search for anything you might have missed before giving Nightmare Mode a shot. Nightmare Mode remixes the game's elements and ramps up the difficulty for an even greater challenge. Good luck!