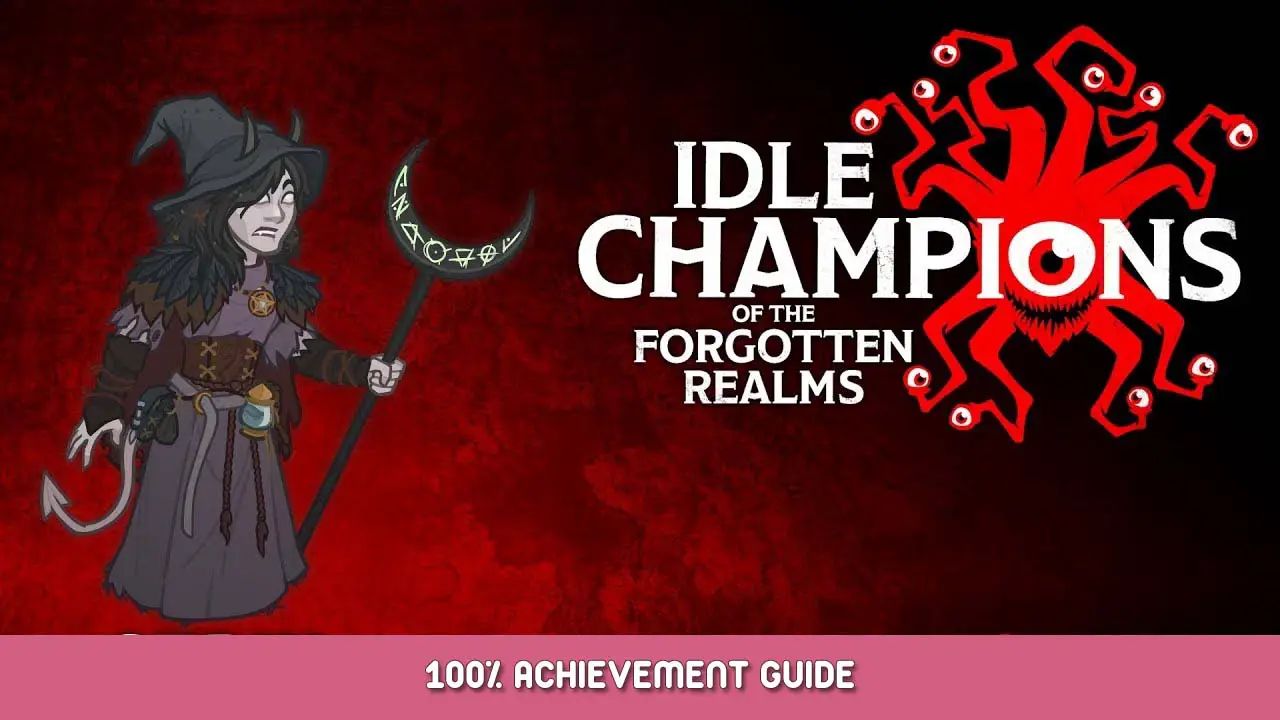 There are two types of achievements for this game.
1. Steam achievements.
2. In game achievements.
This guide will focus on only Steam achievements part for 100% steam achievement seekers.
Steam Achievements
Starting the game at Sword Coast Campaign will pop an achievement immediately "A Brief Tour of the Realms". And now your thousands of hours worth journey begins.
There are total 440 steam achievements at the time of this guide creation that means there are total 440 Adventures and Variants present in game currently, it does and might extend further in future. Each Adventure or Variant is equal to one steam achievement. There are no DLC released related to the Adventures and Variants, Therefore there are no DLC achievements.
What are these Adventures and Variants?
There are currently 7 Campaigns released, each contains many Adventures and under each Adventures there are few Variants.
Area / Zone: With given slots for champions you will kill enemies, after killing x number of enemies you will forward next area.
Adventures: After completing x number of Area you will be prompt for adventure complete confirmation. Only then after clicking the complete adventure for the first time will award an achievement for that particular adventure. You may replay the adventure free play but no further achievement will be given on that adventure.
Variants: After completing x number of Area with given conditions / quests you will be prompt for variant complete confirmation. You will get an achievement same as adventure and replaying variants with patrons will not give achievements either.
Through progress your enemy will be stronger, target area will increase for adventures and variants.
How long will it take?
440 Adventures and Variants requires ideally around 3000 hours.
Depending on your strength in game the completion time for each adventure and variants will shorten, with potions specially speed potions you can achieve that even faster. You can do some in game achievements to increase your strength in game. With active playing / baby sitting each Adventures and Variants you can shorten the time by hundreds of hours even thousand.
That's everything we are sharing today for this Idle Champions of the Forgotten Realms guide. This guide was originally created and written by Xoni. In case we fail to update this guide, you can find the latest update by following this link.
If you believe that any of the content on this site violates your rights, including your intellectual property rights, please contact us immediately using our contact form.