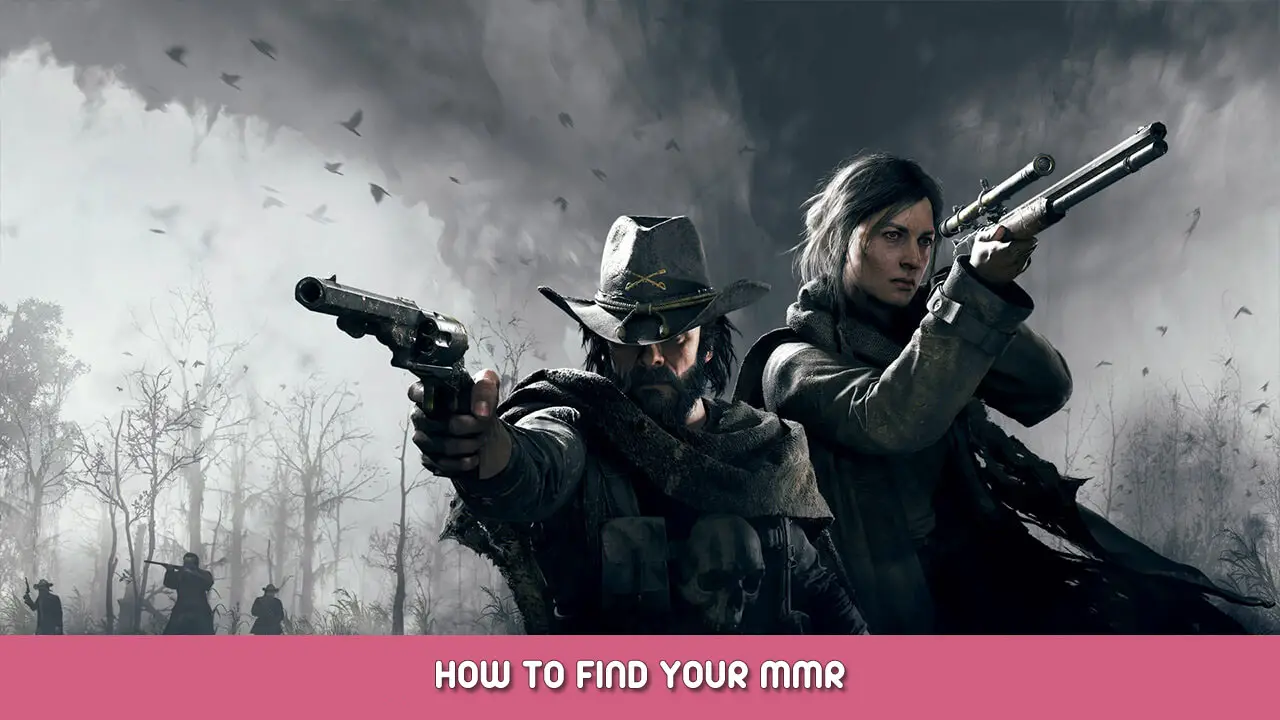 This guide will be showing you where and how to find your MMR in Hunt: Showdown.
How to Find Your MMR
You need to go to your Hunt Library:
-> steam\steamapps\common\Hunt Showdown\user\profiles\default\attributes
Now you need to find the File named "Attributes". Open this File.
With "Control + F" you search for your Nickname (Steamname or Nickname)
You get some Entrys in this File like
<Attr name="MissionBagPlayer_0_0_blood_line_name" value="YOURNAME"/>
<Attr name="MissionBagPlayer_0_0_hadWellspring" value="false"/>
<Attr name="MissionBagPlayer_0_0_hadbounty" value="false"/>
<Attr name="MissionBagPlayer_0_0_killedbyme" value="0″/>
<Attr name="MissionBagPlayer_0_0_killedme" value="0″/>
<Attr name="MissionBagPlayer_0_0_mmr" value="YOUR MMR POINTS"/>
The MMR Value is the Value of your MMR (Obv right?)
The lowest MissionBagPlayer number (in this Case the _0_0) is the newest Entry.
Mostly it is refreshed after every Round, but sometimes it needs some Games. So it's actually accurate (plus minus 100 MMR Points).
That's everything we are sharing today for this Hunt: Showdown guide. This guide was originally created and written by Bilbo the Chick Terminator. In case we fail to update this guide, you can find the latest update by following this link.
If you believe that any of the content on this site violates your rights, including your intellectual property rights, please contact us immediately using our contact form.