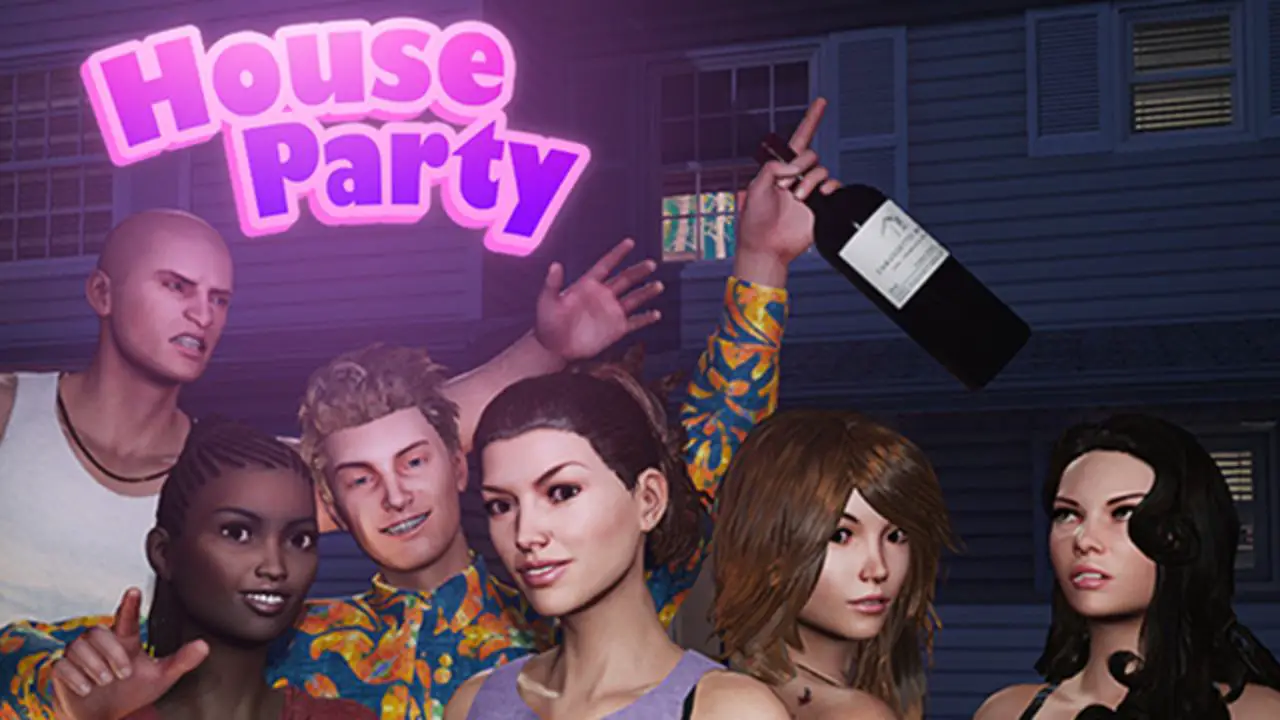 In this guide, we will be exploring and giving you the details of how event commands in House Party work.
How Does Events Command Works?
This command can be used to fix stuck quests, or at least it has been exactly once. You can find out what event to trigger by searching keywords/dialogue or other info in the corresponding character file. By default, it is located in:
...\Steam\steamapps\common\House Party\HouseParty_Data\StreamingAssets\Mods\Stories\Original Story
This probably won't help anyone, but I still wanted to share my findings. Because hey, info is info.
The command can be accessed via the console ("`"-key left of "1", or "Ö" on german keyboards). The Syntax goes as follows:
Events *name* *mode* *event* *value*
For
*name*
You have to put in a name. These are all of them, so far: Amy, Arin, Ashley, Brittney, Dan, Derek, Frank, Katherine, Leah, Lety, Madison, Patrick, Rachael, Stephanie, Vickie.
But to use Arin, Dan, Lety, or Vickie, you have to enable them first if they are not already at the party using this command, with the right name, of course.
EnableNPC Vickie
To get a list of all events a person can have, use
Events *name* list
With this, you can replace the
*event*
part of the command. As for the,
*mode*
you can either use 1 or 0.
Mode 0 – Event Execution
When using mode 0, the game will execute the Event specified, i.e. Dialogue and Dialogue options and so on. Just put a 0 after the name, followed by the exact name of the Event.
Mode 1 – Event Settings
When using mode 0, the game will set the Event specified, to a boolean value(true/false). Just put a 1 after the name, followed by the exact name of the Event, and the value you want to set it to. Replace
*value*
with either "true" to set it, or "false" to deactivate it.
That's everything we are sharing today for this House Party guide. This guide was originally created and written by TUV Rheinland. In case we fail to update this guide, you can find the latest update by following this link.
If you believe that any of the content on this site violates your rights, including your intellectual property rights, please contact us immediately using our contact form.