This guide aims to show you an easy way how to beat the secret Frog Lord boss fight. Note that it ONLY shows how to beat the boss, not how to unlock or to get to it. If you're like me and you've been really trying to beat this frog thing yet keep dying due to unpredictable vomit and attacks, look no further because taking advantage of game mechanics is here!
Requirements
What you'll need to kill this guy:
The bear trap in the piano room
A non-broken axe
Father's shotgun
Both shotgun shells (One found in the vase in the piano room, the other found in the box on the shelf in the basement.)
Marty the snail (Optional, nearly nothing changes whether you have him on you or not, it just lets you outspeed the Frog Lord and Elizabeth Scissorhands a bit.)
The Boss Fight
What you'll want to do is put the bear trap right in front of the door, so that when it spawns it'll have no choice but to succumb to the trap.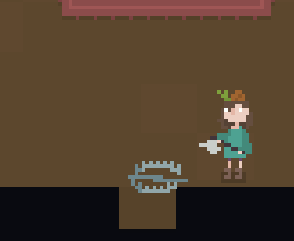 However, due to the way that the boss spawns, it'll stay still for a couple of seconds before falling into the trap. Use these precious seconds to whack the hell out of him! Keep hitting him until he starts to get up from the trap, then retreats a bit upward into the room.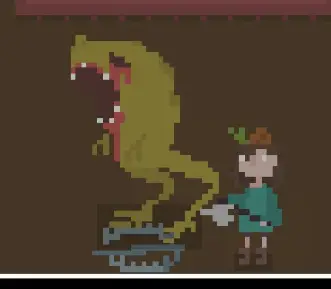 Now you'll want to align yourself so that you can shoot him with your shotgun. Shooting him doesn't appear to do any damage, but will stagger him for a couple of precious seconds, allowing you to get those final axe hits in to kill him.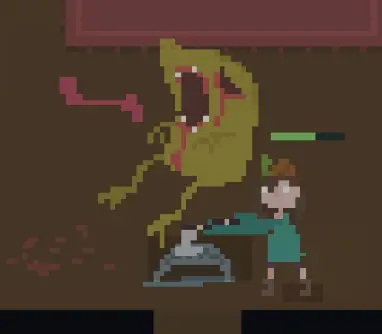 Should you miss the initial shot, or falter while trying to hit him during his stagger, no worries! That's why you have the second bullet. Make that next shot count, and whack him a couple more times to finally defeat him and his reign of terror.
Now, the real reason why you needed 2 shotgun shells is so that in case you get chased down by Elizabeth Scissorhands and can't outrun her, you can shoot her and keep the other bullet for the Frog Lord. Again, make that last shot count! It'll be tough to kill him if you miss it.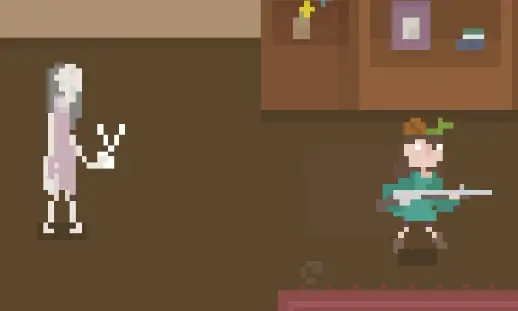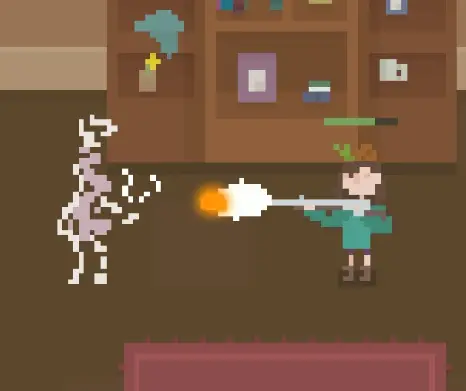 And that concludes this House guide. Do you have any suggestions to improve this guide? Please let us know by leaving a comment below. For any other concerns, please reach us using the contact details found on the contact page.