Here's a quick map guide for Hidden Ghost Town game.
Quick Notes
Check the top-left corner to see what you're looking for.
The blue objects award achievements.
There are two different types of mushrooms. There's only one of the "thinner" type one by the tree. I have used an image to show what it looks like exactly. The other three are regular "fatter" mushrooms.
Clicking on the wrong object will dock one point. This has no effect on achievements but will mean you can't get the maximum 30 points at the end.
If anyone knows what that blurry thing is, let me know and I'll rename it.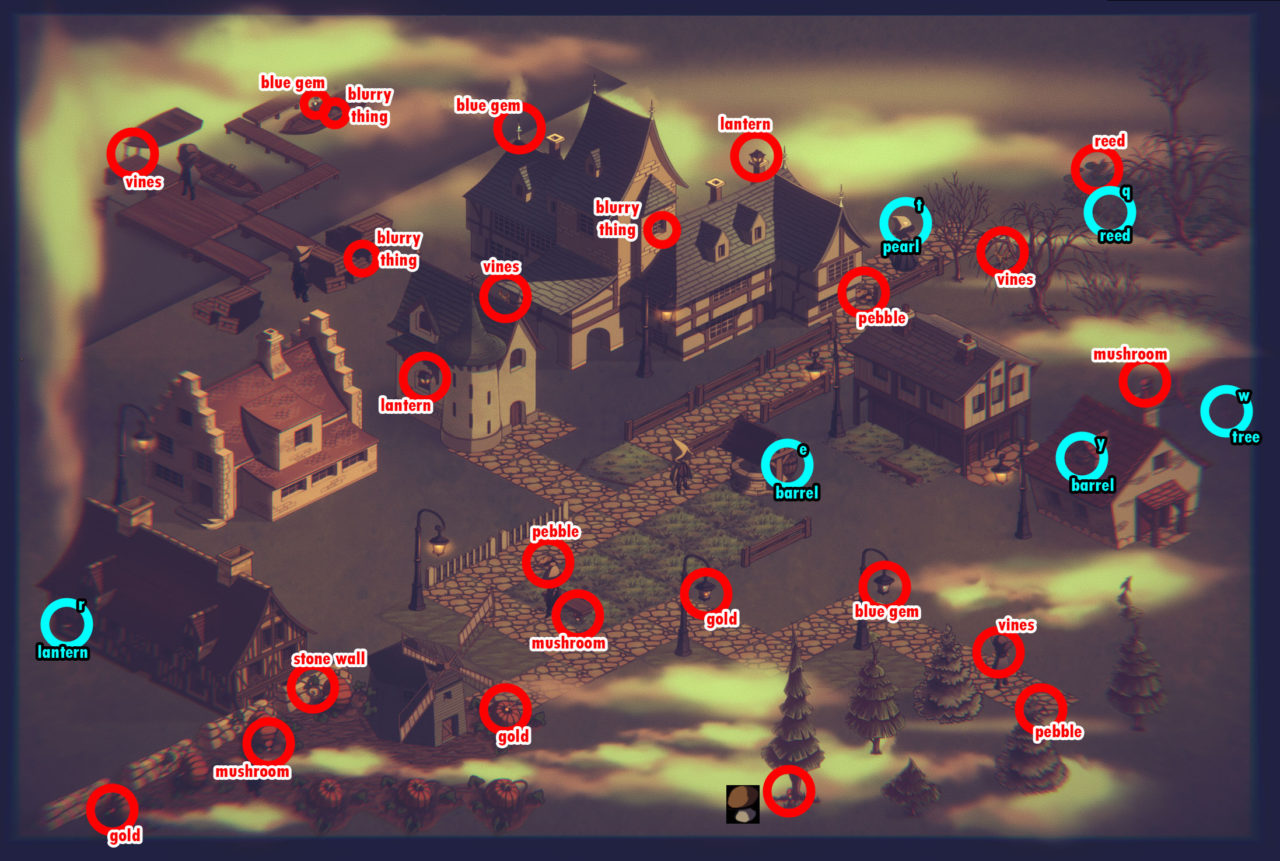 And that concludes this Hidden Ghost Town guide. Help us improve this guide by leaving your suggestions in the comment section below.
If you believe that any of the content on this site violates your rights, including your intellectual property rights, please contact us immediately using our contact form.