Haikyuu Season 4 Episode 12 will feature more matches for the first round of the Spring Tournament. In the previous episode, fans witnessed how Karasuno High defeats Tsubakihara Academy. The tournament is using the single-elimination system, which means that Tsubakihara is now out of the tournament.
The upcoming episode will showcase the epic fight between the other formidable teams such as the Nekoma High, Fukurodani Academy, and more. The members of the Karasuno High is now in their free time and to prepare the upcoming match, they need to breathe some air to ease the pressure. Which team will Karasuno High is going to face?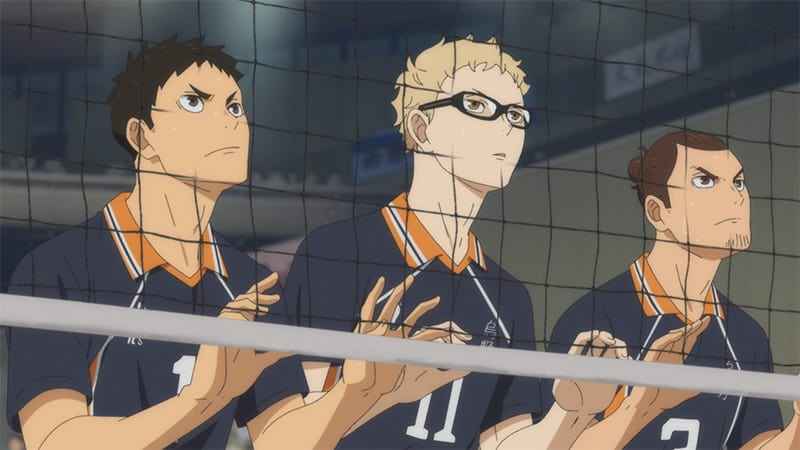 Haikyuu Season 4 Episode 12 Release Date
The upcoming episode is the 72nd episode from all the Haikyuu series. Haikyuu!! To the Top Episode 12 titled "Vivid" will be available on Saturday, March 28, 2020. If the series doesn't encounter a last-minute delay, expect to watch it from the official distributor.
Haikyuu Season 4 Episode 12 Streaming
You can Haikyuu Season 4 Episode 12 from the official anime distributor. Right now, the only authorized streaming service where you can watch the fourth season is Crunchyroll. Apart from the upcoming episode, you can also watch all the previous episodes on the same platform.
Haikyuu Season 4 Episode 12 Synopsis
Hinata, together with Yamaguchi, runs into Hoshiumi and immediately enters into a staring competition. Kageyama appears to introduce him as Kourai Hoshiumi, a member of the National Training Youth Camp. Hoshiumi questions Hinata about his position, height, and highest reaching point. Eventually, Hoshiumi's teammate comes to get him, and then leave to get ready for their match. Karasuno members watch Hoshiumi's team, Kamomedai, and are amazed by his skill. Hoshiumi shows off his all-rounder prowess, leading the game commentators to call him the "Small Giant". Hinata is inspired by Hoshiumi's play and is glad they made it to nationals.