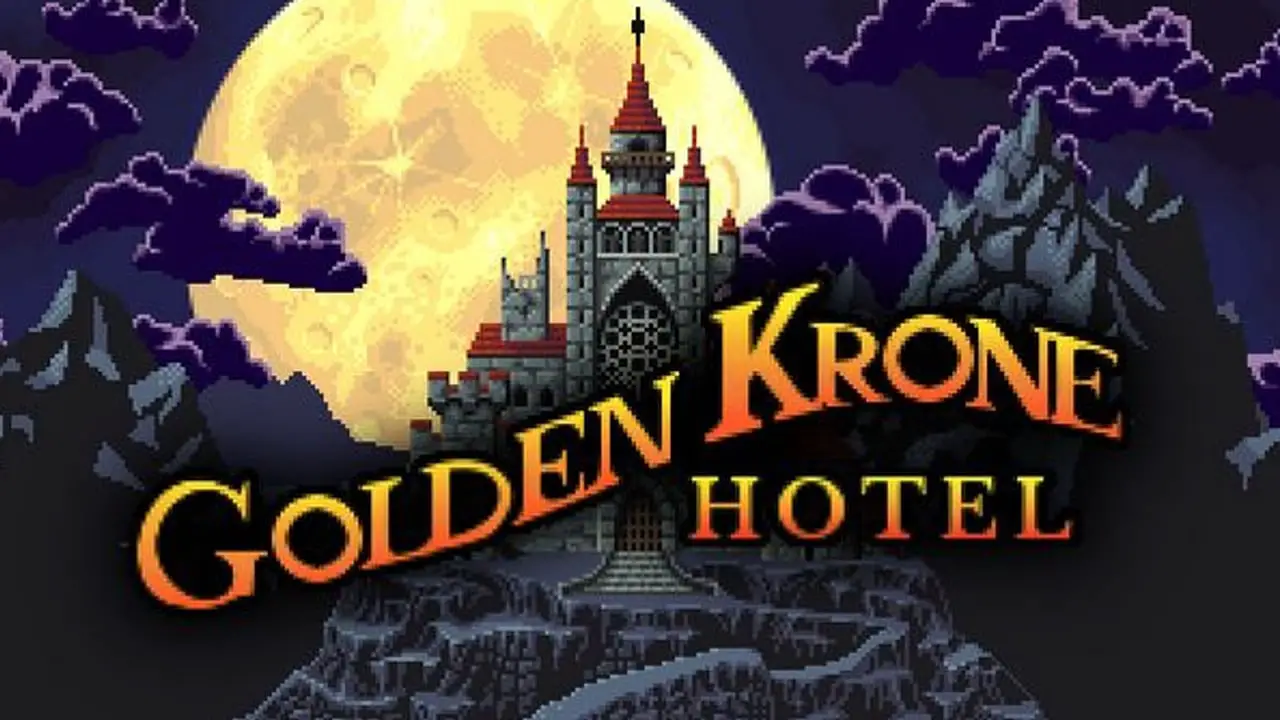 How not to die with every class. Also contains an analysis of spells, potions, builds, etc.
The Basics
Before you star the game, here are the things that you should know first.
Your Main Resource
I like to break systems down to their most basic elements and seek maximum cheese from there.
In this case, this guide assumes that your main resource is not HP or mana, but time itself.
As a human, time is measured in food and Soul Elixirs: You need both to stay human and alive, or in other words, to prolong your alive time.
As a vampire, time is measured in blood: You need it to stay alive.
Since all of these naturally run out, you should always be moving forward, and the risks you take should be inversely proportional to the amount of time you have left (as measured in food, soul elixirs, and, though it is plentiful, blood).
Vampire time is flexible, it can be stretched out by taking more risk (i.e. finding more enemies). Human time is somewhat inflexible, you get the items you get and that's it. Therefore, human time should be considered scarcer and preserved as much as possible.
Other Important Resources
HP: The only point of HP that matters is the last one, everything else is padding. As a human, you're always some time away from full HP. It comes back with time, therefore lack of HP eats time.
Mana: Mana comes back with time, but fast enough that it doesn't matter much. What matters more is spending mana, which in and of itself eats hunger, which is time. Therefore, don't spend mana (cast spells) unless you have to. This is more true if you have low int. Do cast spells when it saves you time, either directly or in the form of HP.
Potions: Quite literally time in a bottle, potions are the units by which time is measured (food, soul elixirs, or blood). Apart from that, their buffs act as a safety margin. This means that the more good potions you have, the more risks you can afford to take, which saves time.
Equipment: More an attribute than a resource, since you can't spend gear. Still, the earlier you can get various pieces of armor, the more time you will save not waiting for your health to come back. That said, plate and plate leggings are inherently more valuable since they help during both vampire and human phases.
Hunger: The thing that will kill you if you run out of time. Satiation is spent on spells (and inefficiency).
Money: Money can be exchanged for goods and services.
Strategies
There are a few ways to win the game, these are some of the ones that have been discussed on the game's discord server (which is quite friendly).
Basic Strat
This is what the wiki's walkthrough recommends, and your default route. Go up the floors until you feel strong enough to go into branches ("side floors" on the map), which should be around floor 6 or 7. Then kill four ring-bearing bosses and you're done.
Look for the following potions in your ascent to easily beat the bosses:
Silence potion for the Princess in the Library and Strigoi in the Mausoleum 2.
Celestial potions for Strigoi. Ideally 2 but even a single one stacks the odds.
Luna potion for Varcolac in the Greenhouse (use during daytime).
Recall potion for the Workshop (Teleport is also likely to work, but not guaranteed).
Combustion potion to cheat Strigoi as a vampire (by throwing him into water), or the Princess as a human (but you will likely need more than one).
Big potion to make almost any boss extremely easy (provided you can hit them).
A Clarity potion won't neutralize the Pharmacopeia 2 boss, but it will help a lot.
The following spells can win you the game as well:
Focus can cheat the Princess (sometimes), as, like all humans, she may turn into a feeble werewolf upon being moonlit.
Quake 2 is enough to cheat the Baths and the Workshop, Quake 3 can cheat almost all bosses (most from behind walls). Quake 4 makes you the boss.
Bomb 3 can one-shot the Princess, you will need to time it right (or use a Blood potion).
Avoid the Watchtower and the River completely, as well as the Maze/Hive/Menagerie/Ice House unless you need food badly.
Umbra Strat
Using a melee build (recommend 2:1 dex-str, since hitting is accuracy is particularly important), maximize Umbra levels and collect strong minions and bosses.
Taking more than 3-4 minions along is very tedious, so here is a general guide on who to keep: Bosses are very good, psychic fliers are very good (for their Vulnerable effect), Golems are good but slow (maybe good for one floor). Vampires are generally trash, as they will die to sunlight in time, and most humans are too weak to be used strategically. Offensive (red and purple) mages are good. Most beasts are practically useless even as meat shields. Sludges will actively kill you and your minions due to their trail. Artificers don't understand allegiances and are generally buggy (they will boost enemy golems).
Merchant Strat
Restart Merchant plays until you get a guaranteed Bounty potion (which you will eventually since all 3 potions are always the same). Go up the floors until monsters get actually dangerous (at least 1000 turns/floor 4) and drink the Bounty potion. You now have "I win" money. Buy all the things, win.
Maelstrom Roulette
Venture to the Maelstrom as soon as possible and look for a Floor 10 portal (they exist). If you find one, you win. High-risk high-reward, but surprisingly fun and potentially good for speedruns.
To make this faster, you can use the Scholar or Alchemist to try and destabilize yourself repeatedly (using Teleport and Blink spells and potions). The Scholar seems faster on average, and the Teleport spell increases your very slim chances of survival somewhat.
Builds
A build (in this context) refers to how you spend attribute points, ie what the character is shaping into as they progress.
For the lists below, "1:1" means points are invested equally in both attributes, "2:1" means investing twice the amount of points in the first attribute (in a 2-1-2-1 pattern). Invested in your tertiary attribute is usually pointless.
Go-to builds for a basic strat:
2:1 int-dex, aka brains build My go-to build for mage classes, though I sometimes prefer 3:1 int:dex if I have good long-range attack spells (or Quake). Dex helps make your Revolver useful (for those pesky diagonals).
1:1 dex-str, aka brawn build My go-to build for melee or stat-neutral classes. If mostly vampire, I tend to go 2:1 dex-str up until about 14 dex (because the vampire phase stat bonus doesn't apply to dex), then I will raise str until I have as much as dex and go 1:1 from there (dex first). In other words, from 10 each go dex, dex, str, dex, dex, str, str, str, dex, str, dex, str, etc. I always put the first point index, as the early game is full of somewhat weak yet somewhat agile creatures.
Less recommended / more situational builds:
100% Int: I have seen people recommend going all Int for mage classes. The problem is that it costs a lot of resources (ie time) to avoid melee altogether. So you're usually better off dipping into dex at least a bit to be able to do most damage from afar and finish off enemies quickly in melee.
2:1 dex-str: Generally the same use cases as 1:1 dex-str, but avoiding getting hit altogether is almost impossible (especially against very strong enemies), and killing things will take time regardless. May be best suited to Umbra runs, however (as hitting things heals you).
2:1 str-dex: Over time, I ended up avoiding this build altogether, since the equipment will boost str-related attributes over time (and not dex), and vampires have bonus strength anyhow. Hitting things generally appears to be harder than damaging them.
2:1 int-str: Very rarely good, as you typically want to maximize either Human or Vampire time (and int is only useful as a mage, where dex is more useful than str). In my opinion, trying to do both brains and brawn will make you all-around mediocre instead, which leads to a slow, agonizing death to resource starvation.
100% str: You still need to hit things in order to damage them.
100% dex: Doesn't seem horrible in theory, since you get equipment, but I could never make it work in practice. It just takes too long to kill stuff with your wet noodle arms, especially as a vampire, and crits remain unreliable.
On Normal, you can likely win with almost any build given enough luck, but using a bad build can mean your resources will dwindle, forcing you to take big risks (and get killed) in the mid or late game. If this is you, stick to either recommended build.
Potions
Good potions are much cheaper before they are identified, with the exception of Blood and Soul Elixirs. Therefore, while it's a good general rule that one shouldn't hoard unidentified potions, if an unidentified potion at the shop has two or more excellent effects, it's probably worth buying them (as a vampire).
Here are some potions to look out for:
Food potions (honey, ale, curry) are necessary to survive as a human. That said, they are the most common. Unidentified potions that could be food are very likely to be (doubly so if you have many of them).
Soul elixirs are obviously extremely important to have as well, unless you plan to spend a lot of time as a vampire. They are somewhat more common than other potions, therefore unidentified potions with this effect are likely to be this (doubly so if you have many of them).
Blood is, surprisingly, mostly useless. It will only heal you a small amount as a vampire, and you will rarely actually need or even want to transform into one.
Celestial potion is very valuable for the Mausoleum boss, or, in a pinch, against vampires and Ice Golems.
Potion of Bounty can completely break the game. The gold is based on the number of turns that have passed and can grow to ludicrous amounts quickly. The amount varies greatly, I've seen it very between 30% to 200% of the number of turns.
Big potion embiggens the smallest man, it is the strongest buff potion by far.
Potion of Experience is great, but shoul be used only after leveling up (or else exp is wasted), it may be best to keep it for the mid-game, where the stat boost might make a difference but exp is no longer so easy to come by.
Combustion potion is useful to kill neutral creatures, though it doesn't kill most dangerous creatures outright.
Luna is good to attack neutral creatures as well.
Petrify is good for defense. Alternatively, can be used in the Baths or the Rafters to stop yourself from being moved.
Deadeye comboes with Petrify (as per Sharshooter) and is generally useful against high-dex enemies such as the Pharmacopeia boss.
Teleport and blink, like the spells, are unreliable and cannot easily be used strategically.
Recall potion, on the other hand, is extremely valuable, if somewhat risky. Not only does it always work, the Maelstrom can bring you to new floors (including the 10th floor).
Silence potions are valuable against all mages, which are the toughest human enemies apart from bosses.
Bat potion is good for seeing in the dark and substitutes for a Float potion in a pinch. Good for escaping in theory, but you better start fleeing before you're low on health, in which case a staircase is usually nearby anyhow.
Summoning potion is useful as a vampire to heal, and to block actually dangerous creatures. Can be used for experience at low levels.
Demon Blood can be used right before a Soul Elixir to ensure the added HP is not wasted.
Deceleration potion is useful to make other potions more useful.
Acceleration potion costs hunger or blood, which is time.
This is not a complete list of all the potions, most situational ones are somewhat obvious.
Spells
Spells cost hunger based on your intelligence, therefore non-int builds should favor rare spells such as utility and escape.
Spells can be split into approximately four categories: Damage (quake, shock, etc), escape (haste, teleport, etc), safety (heal, cleanse, ward) and utility. To cover your bases, you should generally aim for a spell in each category.
For safety spells, prevention is worse than repairing the damage, because the cost in hunger is "paid up front". In other words, Ward is worse than Heal, because you might get lucky on rolls. The general RPG principle of offense before defense also applies here: Offense makes you win faster, defense only makes you lose slower.
Here are my personal rankings from best to worst in each category:
Damage
Focus is completely overpowered in the current version, at least in terms of cost to quality ratio. On top of being very cheap, almost all early-game enemies will die with a single blast of level 1 focused sunlight. It is also the only spell to do fire damage from a distance, and many things are weak to fire. Additionally, ambient light makes a moonbeam, which can turn strong humans (ie mages) into weak werewolves. Lycanthropy is assigned to humans at random, but the rate seems very high.
Quake is fantastic, especially at higher levels. It can kill enemies behind doors without aggroing them, including bosses.
Shock is a good, simple spell that saves mana when attacking multiple enemies.
Ice is not bad, but costly all things considered.
Firestorm is good against many creatures but has the obvious drawback of being close-ranged. Make sure to use the diagonal range and burn damage to your advantage.
Miasma: Cheap in theory, a good way to die in practice. Plus, many strong monsters are immune to poison. Prefer any other offensive spell.
Safety
Heal is not as good as first appears, especially for low-int characters, as its main cost is hunger and therefore time. One of two good spells against poison, however.
Cleanse: Heal can usually substitute for Cleanse in most cases, whereas Cleanse can't substitute for Heal. Very specific statuses (ie Vulnerable) can be well countered by Cleanse, but then again, most of them won't kill you outright.
Ward is strangely unusable, as if you use an Int build, you are better off using your mana on offensive spells, whereas a non-int build doesn't have the mana to spare in the first place.
Utility
Enrage: Somewhat bad for the same reason as Ward (you probably only have either int or str, not both), but it is offensive rather than defensive, which is inherently better.
Charm seems good at first, but you don't get XP when your minions die, and its effect is too unreliable to act as a probable defense for dangerous animals (ie bees and sneks). On top of this, minions are too slow and weak.
Blast: Mostly utility. Blast 3 can destroy the crystal cases in the Library. The same goes for the Workshop, for which it is very precisely suited.
Levitate: Something of a compromise between escape and utility. I don't recommend wasting a slot on it, inaccessible items are too rare and the effect is too weak (and can work against you).
Glow: Why would you want to be more visible?
Tempest: This spell is for NPCs. On top of being very unreliable, the water may impede your own progress when you inevitably turn vampire. Glaciate may help, if the gods have forsaken you.
Glaciate: The most situational of all. Only worth it with Tempest, which isn't.
Escape
Encase: Seems weak at first, but enemies won't try to break the ice, so it can buy a lot of time. Also, blocks don't spawn where an enemy is present, this can be used to kill an enemy almost without risk if you can get them into a diagonal tile and shoot them (since they cannot attack diagonally). Comboes well with Shock and Quake, as well as Bomb (sometimes).
Whirlwind seems very bad. You can theoretically use it to push enemies down pits, but this doesn't scale into the late game.
Teleport is bad because it is unreliable, though it will teleport you farther thank Blink… maybe. Perfect to go from a fire into a frying pan.
Blink is bad, don't Blink, Blink and you die. In all seriousness, it's supremely unreliable and can't safely be cast repeatedly. By the time you realize you need Blink, it's probably too late anyway. Prefer any other spell.
Special Cases
Umbra: There is an entire strat based on this spell.
The bomb is very versatile. Its cost is steep, but it does very high damage at higher levels, though by then you should have better spells available. It is versatile in that in case help you escape even at low levels, as well as opens up passages between rooms (if that's ever worth it). Plus, it opens up crystal cases in the Gallery. Overall, not a bad spell to have if you have only one.
Enemies
Enemies tend to "cluster" on any given floor based on type, ie a floor with animals tends to have other animals, golems with golems, etc. For this purpose, poisonous animals seem to count as a single group and may often be found together (to be confirmed).
Here are some enemy-specific tips to gain tactical advantages based on enemy type:
Use sunlight to kill vampires when you have it handy, but don't waste too much time running back and forth; early game vampires are basically flies.
Though poison can be especially treacherous since you will waste time recovering if you survive, a lot of poisonous enemies are very weak. Consider shooting all bees and vipers early on.
Hunters can be easier if "timed", as they will always use a turn to rebuff. This is generally only worth it when you first encounter them, as they quickly become weak even when enraged.
Frogs are blood bags, not true enemies, as they will not pursue (far). Their damage doesn't scale but the healing you get from their blood does. As a bonus, since they do very little damage, you can wait out the arrival of your vamp phase by them and try to drink the very blood you just spilled.
If you have the Focus spell, Sun golems are more friend than foe. They can be killed with their own sunlight this way, or kited around to kill any other enemies easily.
Crocodiles, though they hit hard, are slow on land. As a vampire, you should be able to kill them almost without risk by drinking their blood as they spill it.
Goblin anarchists: Slower than you, they can be used as a bomb to kill other enemies (even neutrals). You can likely avoid them forever if you wish, but at higher levels, you can just tank the hit and move on.
Big Sludes: Quite slow and mostly innocuous, their trail of Toxic Sludge can be used to kill enemies and neutrals surprisingly efficiently.
Golems are very slow, fight them only on your terms. Make sure you don't waste resources on the weaker ones.
Starting Rooms
The starting room is the room you are in when first starting a run.
Here is my approximate ranking of them:
Key: The absolute best, represents immense value, provided you can get to a chest.
Item rooms: As good as the item therein, getting a good item early can save a lot of time overall.
Merchant: As good as the items they carry. The equipment will be bad, but potions are still random.
Fountains: Usually pretty good, having more potions identified can save your life eventually.
Mini beehive: Not bad, it's Exp and food, two things you'll always need.
Arcane Hammer: Seems fun to get at first, but there's really no right time to use it (especially since you don't get to choose the item). Worse than a level 3 item if you use it immediately.
Pets: Pretty bad, except for "pet collector" classes. At least it's exp.
Garden (sunlit exterior): Close to useless, because floor 1 vampires (grunts) are too weak to pose a threat.
Time crystal: Probably the worst, who has time to kite an enemy all the way down to floor 1? Not you, that's who.
General Tips
Haphazard stuff that wouldn't fit elsewhere, in order of obviousness:
Rush prudently: you are much more likely to die from needless risks than from an objective lack of resources. Waste means eventual death, but hoarding can mean immediate death. Mastering this balance means mastering the game.
The equipment makes a major difference and is scales appropriately with floors, don't be afraid to "bump" enemies to finish them off even if strength is your dump stat.
Spells costing hunger means you must use them relatively sparingly. Before using a spell, consider whether you can kill the enemy in melee without taking much damage.
While time is your main resource, it is nonetheless a resource you can spend. If you have a lot of food, use spells liberally. If you have a lot of food AND elixirs (ie 3-4 or more of each), take your time to heal completely and to wait for sunlight.
Since higher floors contain better items on average, it can be worth it to peek into the next floor to see if you can quickly grab a higher-level item.
Poison damage doesn't scale with your level, which means it is much more dangerous early in the game. Play it safe with poisoners until it is no longer a real threat, the time it wastes can add up.
Change into a human liberally as a safety measure (e.g. when surrounded by dangerous hostile humans). You can use Blood potions in the same way if necessary, but as a human, you usually have other means of escape.
Fountains are worth drinking even if they have an adverse effect, as this will identify the effect in potions.
Vampires never enter water spaces voluntarily, therefore they can be easily be killed from within a pool as long as you have a way to do range damage.
Level 9 is the last non-boss floor, but you don't actually have to explore it. If you go with the typical strategy, it may be worth peeking in from each entrance to see if you can see a staircase to dash to (skipping the floor entirely).
Falling down a Pit hurts very little (and doesn't scale). Don't be afraid to jump down a hole if a fight is getting dicey.
When standing still next to a neutral NPC, they will never move unless an enemy wants to enter their space. This can be used to kill them, especially neutral vampires, or to "surprise" humans when you turn vampire.
That's everything we are sharing today for this Golden Krone Hotel guide. This guide was originally created and written by Guigui Sur Linux. In case we fail to update this guide, you can find the latest update by following this link.
If you believe that any of the content on this site violates your rights, including your intellectual property rights, please contact us immediately using our contact form.