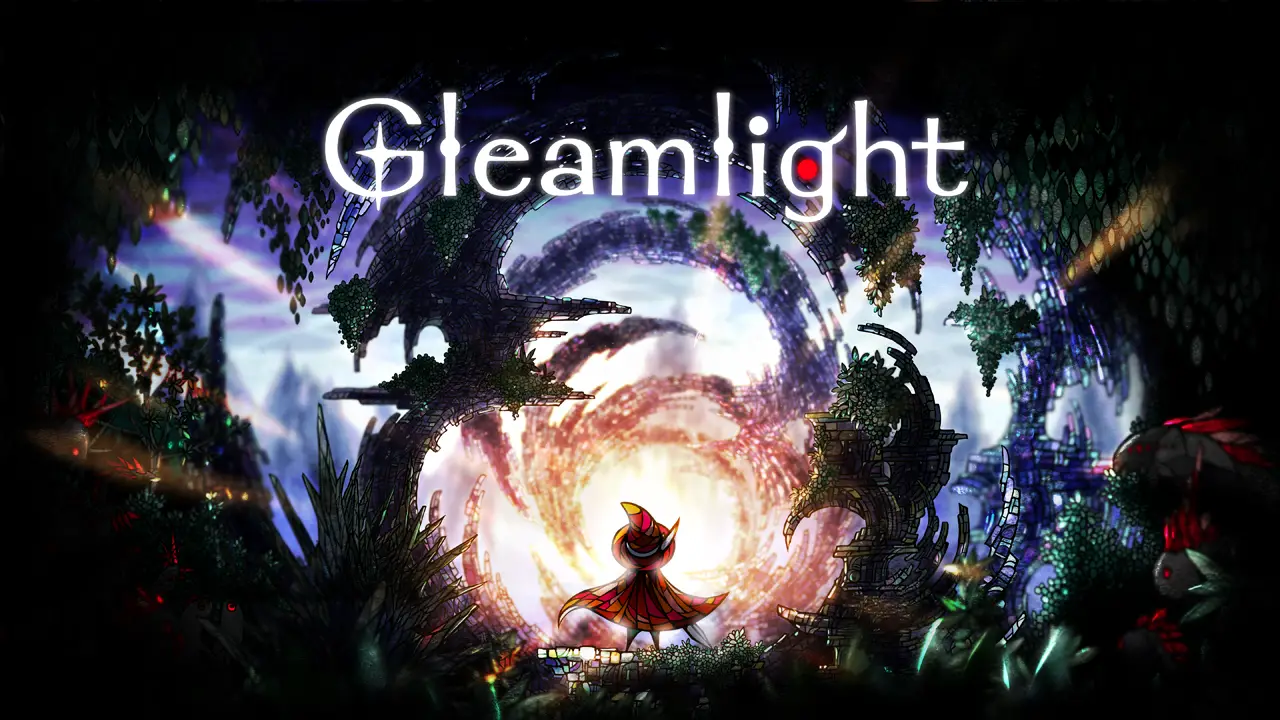 Super quick explanation on how to get the true ending and secret boss for Gleamlight. Note that there are spoilers that will be mentioned in this guide.
Path to True Ending
To get the true ending, you have to play the game a second time. This second time starts AFTER you have completed the "Bad Ending" which ends with the world being destroyed (spider-like boss that explodes into toxic gas).
Once you've done this, you have to delete your save file and replay the game again. You'll retain your power-ups, so basically it's an NG+. In this run, however, you need to avoid killing anything. Literally NO KILLING. Use your spin dash, high jump, etc to avoid killing any mobs ESPECIALLY the humanoid ones. There is one spikey ghost you'll need to kill in order to stand on the platform, this kill is perfectly ok.
Ideally, keep your accidental kills under 5 (this number is based on my failed run). Also, avoid accidentally hitting any humanoids as well. In my failed run I had only a few kills but did hit a few humanoids by accident and that seemed to doom me.
While I'm not certain what causes the game to fail your true run, doing what I mentioned above does work and should guarantee your success.
True Ending Success?
How do I know I've succeeded in getting a true ending run?
Once you get to the "final" boss area where you fight the shadow person who warps around the room is annoying, you will be able to run past them and they won't start fighting. There will be animation by the shadow person and then a path will open. If the shadow person attacks you, you've failed the run. Delete the save and try again.
Once you've opened this new path, go through it and continue on your way.
NOTE: While I don't know if you're supposed to avoid killing things in this area or not, I'd advise not killing anything in this new path just to be sure something doesn't go awry. I killed 1 mob in this new area and did not fail the run, but you've been warned, Rambo.
Once you complete this new area fully and beat the final boss, you'll find a group of kids that are waiting for you. Following them has you enter an elevator that takes you up to the starting area. Follow the route back to where you start the game at where you'll find a bunch of children wandering around.
From here, open the pause menu and choose "Release the Child". This will play a sequence and then the credits. BUT WAIT DON'T CLOSE THE GAME! Watch the credit and reload your save to get the final achievement. You should see a town with people wandering and a gravestone. Here you can press your normal button to spawn to make a few sequences happen. When it starts repeating itself, that's it! You can close the game and you're done.
The Secret Boss
To get this secret boss, once you've opened up the new path you should a red "button" on the ground immediately near you upon entering this area. This is a gate that you will have to drop down to open. There is a secret button in this room that you'll have to destroy to open it.
Once you've gotten yourself to the top of the area, there is a ledge after the drill monster that should seem a lot brighter than the rest of the area. This is where the hidden button is that you need to destroy. It's up in the corner, so be sure to attack upward to break it.
Once broken, head back down to the newly opened area and follow the route to the boss!
That's everything we are sharing today for this Gleamlight guide. This guide was originally created and written by Zyneris. In case we fail to update this guide, you can find the latest update by following this link.
If you believe that any of the content on this site violates your rights, including your intellectual property rights, please contact us immediately using our contact form.