Kyoto Animation Confirms Premiere Date of Free! Anime Movie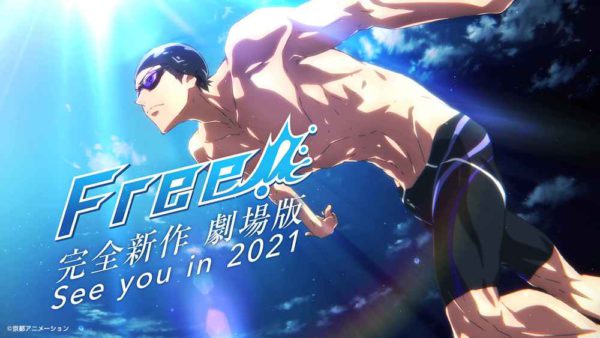 Kyoto Animation has released a new teaser trailer for the upcoming Free! anime confirming the new release date of the film. As seen on the new teaser, Free! will be premiering in 2021.
The anime movie was initially scheduled to release this summer 2020 but it was delayed due to some "various circumstances." With the new premiere date announcement, the film's director and staff assured that they will meet the expectations of their fans.
The upcoming film was not the first movie for the anime. Back in 2018, Free! Dive to the Future was released in Japan and in 2019, the most recent entry, Free! ~Road to the World~ Yume (Dream) was released.
As of writing, the production studio, Kyoto Animation, is yet to announce the exact release date of the Free! movie. Check out the new trailer of Free! movie below.
Source: Twitter
Conclusion
And that's all for this Anime guide. Do you have any suggestions or tips to improve this guide for Anime? If yes, then make sure to leave a comment down below. This guide has been made possible by Jon Davis. You can check him out by simply clicking his name.