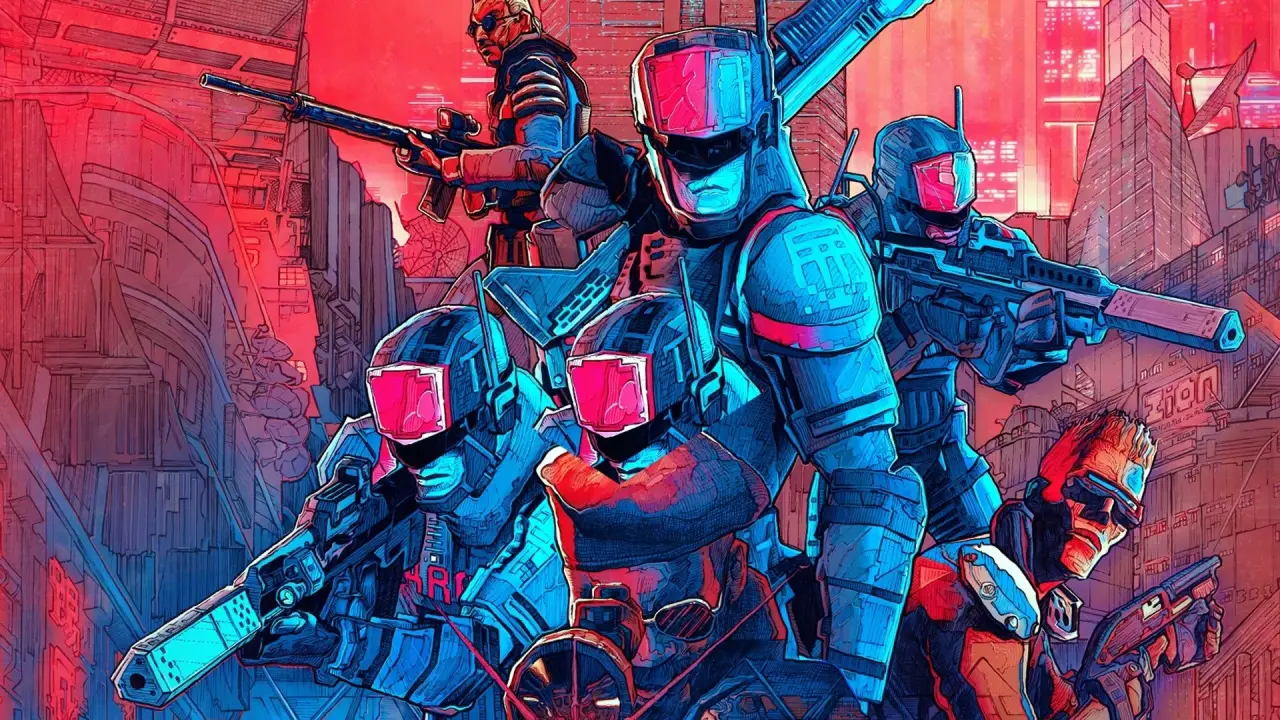 Weapon Penetration values are a bit confusing in Due Process. Others have made great guides explaining the complexities of it perfectly, but unless you're super invested you're probably not bothered learning this. So, I've decided to make this guide to simplify Weapon Penetration and give you the straight numbers so you know what weapons to use on what walls, rather than telling you how the game calculates it.
Wall Thickness
Before talking about Weapon Penetration values, we need to talk about Wall Thickness first.
Now, while I say "Wall" Thickness, this value actually applies to many more things than just walls. For example, most green doors are Thin. Every object in the game has a thickness value but we really don't need to know all of them. Personally, unless I know my weapon can pen the object with full damage, I just avoid shooting through stuff where possible.
In Due Process, there are 4 types of Wall Thickness: Thin, Thick, Very Thick, and Ballistic. All other objects have no thickness (toxic tarp for example).
If the thing you're shooting through looks flimsy, or is thin and wooden (wouldn't be so sure about thick wooden stuff), and you're not on Dome, it's probably Thin.
Thin walls are the wooden Killhouse walls, most green doors, and a lot of the small objects/furniture.
I honestly don't know many objects that are Thick. Most red doors, aside from Dome's, are Thick. But you really don't need to worry about this thickness level so I won't even bother mentioning it later.
Medium Pen weapons can pen these objects with half damage, that's about all you need to know.
If you're not on Dome and the wall looks chunky, it's probably Very Thick. Very Thick walls are most walls on Cstore, Factory, and Bank. Killhouse's Brickhouse and Pillbox walls, and the Freezer doors on Cstore are Very Thick also.
Ballistic walls are impenetrable, usually, they're marked with a black border on top of the wall on the map. Exterior walls are almost all ballistic, except like fences or something. Cstore Teller glass and Bank Security glass are ballistic. Dome's walls and red doors are too.
Lastly, you probably noticed me mentioning "and if you're not on Dome" a couple of times. Ye, Dome is pretty crap for wall bangs, so unless you're shooting through a non-exterior door or the castle drawbridge, don't bother.
Weapon Penetration
Now that we've got all that thickness stuff out of the way, time for what the weapons can actually penetrate. Weapons are categorized into 4 penetration types: High, Medium, Low, and Shotguns.
High Pen includes the Snipers, Nack, and Legros. These can pen 2 Thin walls with full damage, and 7 Thin walls with half damage. They can also pen 1 Very Thick wall with half damage.
I mostly use these on Cstore, Factory, and Bank for wallbangs. They can also be very useful on Killhouse for wallbanging through lockers which are Very Thick.
Medium Pen includes the AP-25, BLK-Tar, Ingmar and the KRs. These can pen 1 Thin wall with full damage, and 4 Thin walls with half damage. They can't pen Very Thick walls. If I wanna do wallbangs on Killhouse, I usually bring these.
Low Pen are the Grubers and Pistols. These can pen 2 Thin walls with half damage, and lose all damage on any other walls. I don't bother using these guns for wallbangs, unless it's a spur of the moment thing and I just wanna nibble away a bit of the enemy's health bar.
Shotguns have slightly worse pen than the above weapons, they can only pen 1 Thin wall with half damage.
Lastly, if you deal full damage through a wall you can also deal headshots. If your damage is halved you can't.
Conclusion
Wallbangs on Due Process are really strong in the right situations. Generally, if the enemies have to walk through a tight area (a doorway for example), especially if that area is barbed, it's a great opportunity to be ready for a wallbang. If you can listen for sound cues from barbs, or have a teammate watch the area for you, wallbangs become even stronger.
If you're wallbanging on Killhouse, remember that most Attacker weapons can deal full damage right back at you. So be very careful, stay behind heavier cover where possible, and try to be sporadic with your wallbang timings. And if you're an Attacker getting wallbanged, shoot back.
If you are interested in going more in-depth with how Weapon Penetration works, Revenant made a brilliant guide on youtube that I referenced for parts of this.
Due Process – Weapon Penetration Explained
That's everything we are sharing today for this Due Process guide. This guide was originally created and written by Roach. In case we fail to update this guide, you can find the latest update by following this link.
If you believe that any of the content on this site violates your rights, including your intellectual property rights, please contact us immediately using our contact form.