Title: Don Duality
Release Date: August 25, 2023
Developer: Königsborgs
Publisher: Ravenage Games, 2P Games
A comprehensive introduction to the world of Don Duality, including six practical tips for newcomers and a plan to swiftly defeat your inaugural gang.
The Rules of a Good Don
Our new leader lacks experience, so it's up to us to assist him. I have past experience working under a different leader, and things may not be as easy as they used to be. Pay close attention, as the information I'm about to share could be a matter of life or death.
First, let's begin with some overall advice, and then we'll delve into a broad street strategy. Remember, you're free to adapt your approach as you see fit; you might even discover entirely new methods that someone like me, with more experience, couldn't have envisioned.
General Advice
Read the card's description
Take a moment to review the card's description. While it might appear straightforward to some, many individuals dive into a job without proper preparation. The description provides insights into the potential earnings, associated risks, and even some bonus effects. For instance, the "Get out of jail" card not only reduces police attention but also rewards you with a new gangster.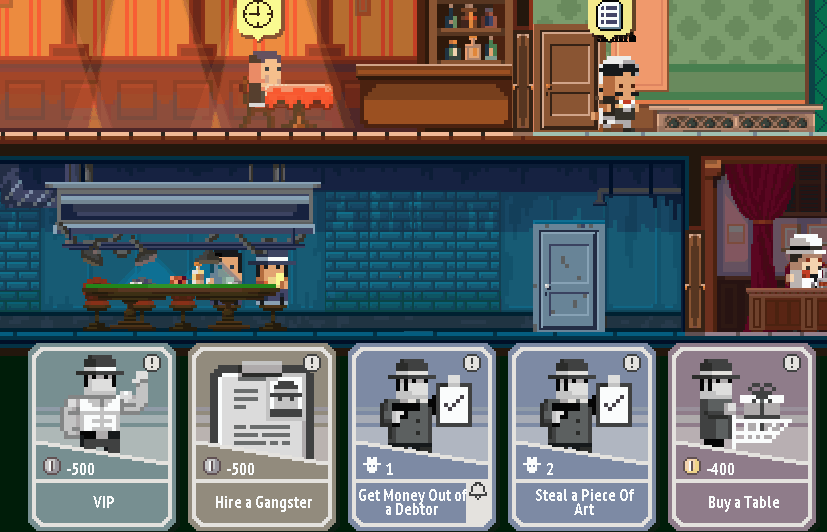 Absolutely, it's crucial to avoid sending your crew on missions that could end in disaster, right?
If you're not happy with what a hiring card offers, just disregard it!
And when it comes to hiring, if you're not satisfied with what a hiring card offers you, no worries! You have the option to simply ignore it. Sometimes, you don't require ordinary workers; you need specialists. The right individuals won't always come knocking on your door, but that doesn't mean you have to hire someone who doesn't fit the bill. Just close the window and use the card again; you might come across new faces, including the ones you're searching for.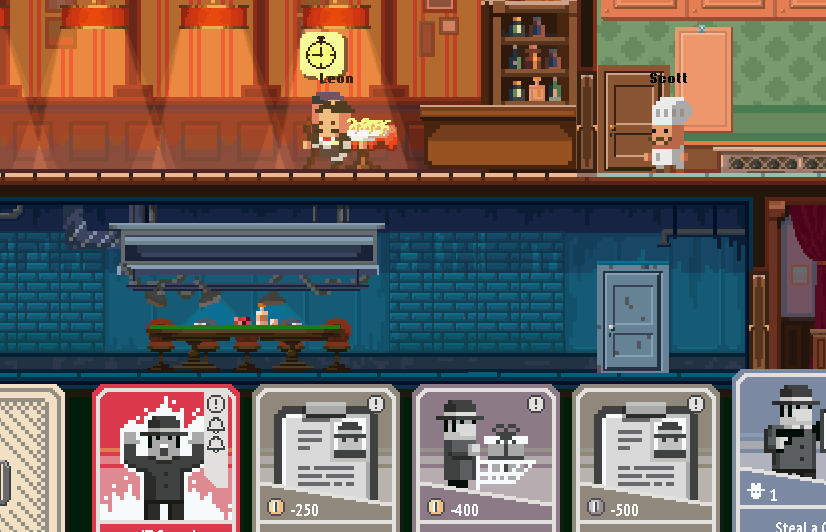 This tip will be especially valuable in the strategy I'll share with you shortly.
Be extremely cautious about your debts.
There will come a time when you owe your workers a small amount of money, typically in the range of 300 to 500 in cash. It might seem manageable, and you might think, "I'll settle it later." However, don't deceive yourself; this debt can quickly snowball into tens of thousands within days. It will continue to accumulate until you can't afford anything. Moreover, each time you use or discard a card from your hand while in debt, your police attention level will increase by +1.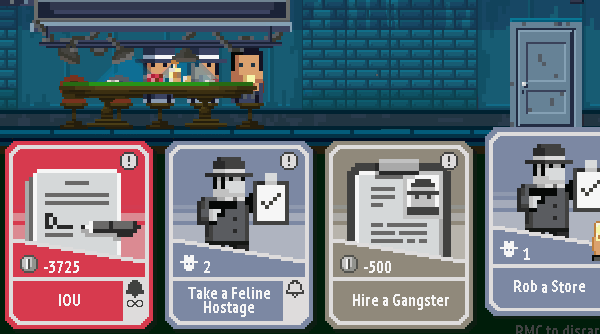 Once your debt surpasses 1000 in owed cash, your police attention will start increasing at a rate of +1 for every additional 1000 cash you owe.
Random events might seem intimidating, but don't let fear get the best of you.
Now, don't let random events scare you too much. Seriously, some of them are quite harmless. Remember the initial advice I shared? Some Random Event cards might only cost you 300 white cash, which may seem problematic, but if you use the "Skip Random Event" option on something like that, you won't have it available for genuinely dangerous events like "Tax Audit," which can set you back 3,000 white cash! Or events like "Police Raid," "Lockdown," or "Employee Suddenly Quits." Suddenly, those 300 coins don't seem so intimidating, right?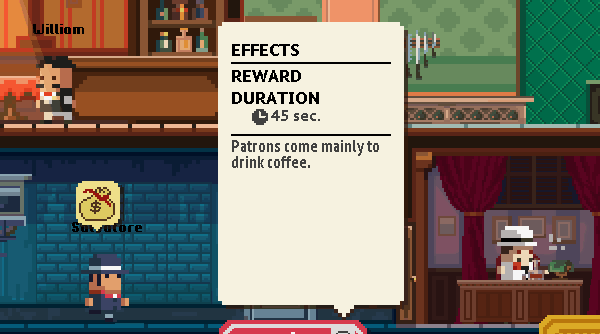 See? Not all of these random events are as dangerous as they might seem. This is particularly crucial in the central districts.
Stay vigilant about impending battles.
Now, when it comes to upcoming battles, pay close attention. When you're taking control of a hostile territory (or vice versa), a battle card will eventually appear above your deck. It will be the very next card you draw, and once you do, a 20-second timer will commence, marking the beginning of the battle. I've found myself in numerous situations where hostile forces were closing in, but my entire crew was on a mission, leaving no one to defend against the enemy. To prevent this, always keep an eye on the notification above your deck indicating an impending battle. Refrain from using or discarding any cards until you're absolutely certain that your crew will be available to engage in the fight within those 20 seconds.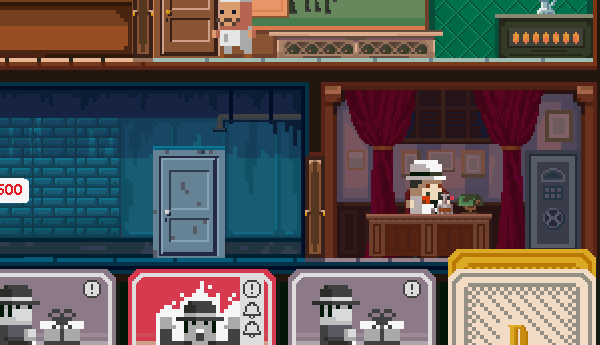 Here's an important detail: battles kick off when the attacker has gained 50% control over the district. You increase control with each successful operation, and the gauge rises as your gangsters enter the basement.
Also, remember to stay alert for any alterations.
Lastly, and just as vital, keep in mind that the streets are in constant flux. What was effective a month ago might not hold true today. Stay informed by listening to the latest news in the restaurant, reading about hotfixes, and watching out for any significant updates.
Now for the Real Deal
Here's a basic strategy that I frequently employ. Remember, it's not the only approach, and you're welcome to experiment.
Let's begin with Day 1:
On your initial day, each gang begins with just one home district under their control, which makes them exceptionally vulnerable. I typically opt to address the Yakuza first; they are the ones marked in red on the map.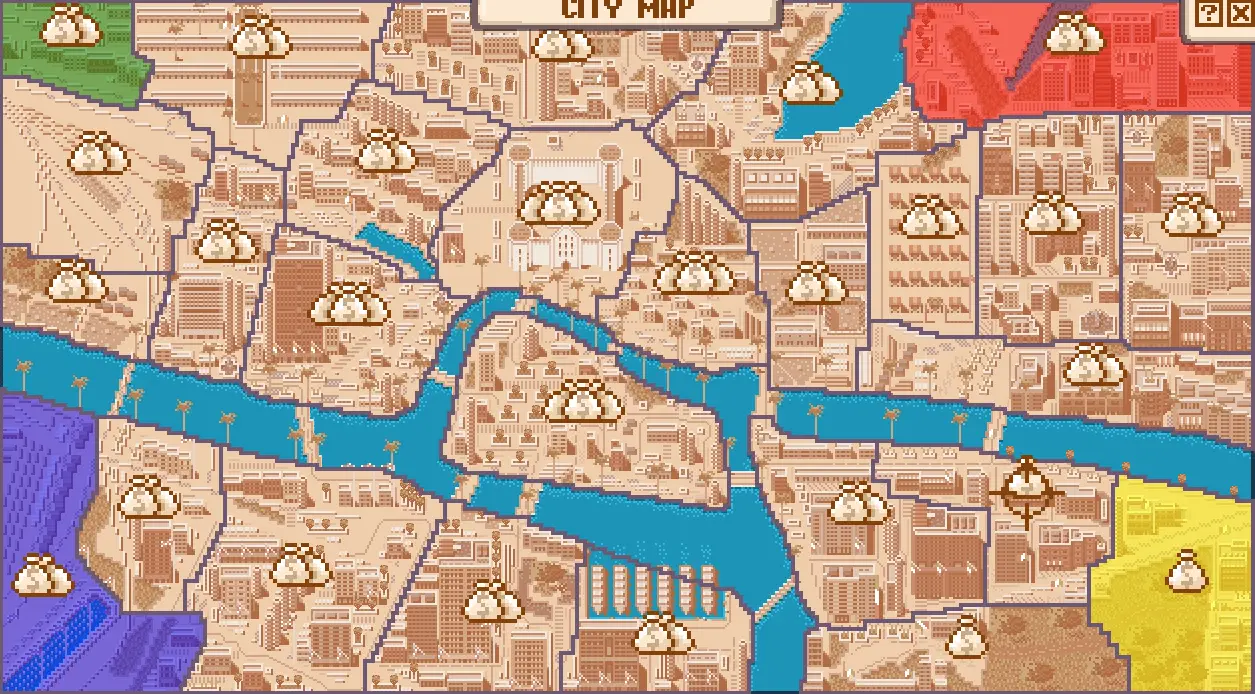 On the initial day, it's crucial to recruit at least one gangster, so send your crew to work right after you start. Ideally, your team should include 2 healers and 3 marksmen, but it's manageable even if you have a different mix.
Complete as many jobs as possible and swiftly make your way to the Yakuza's home territory. By the end of the day, your map should resemble something like this.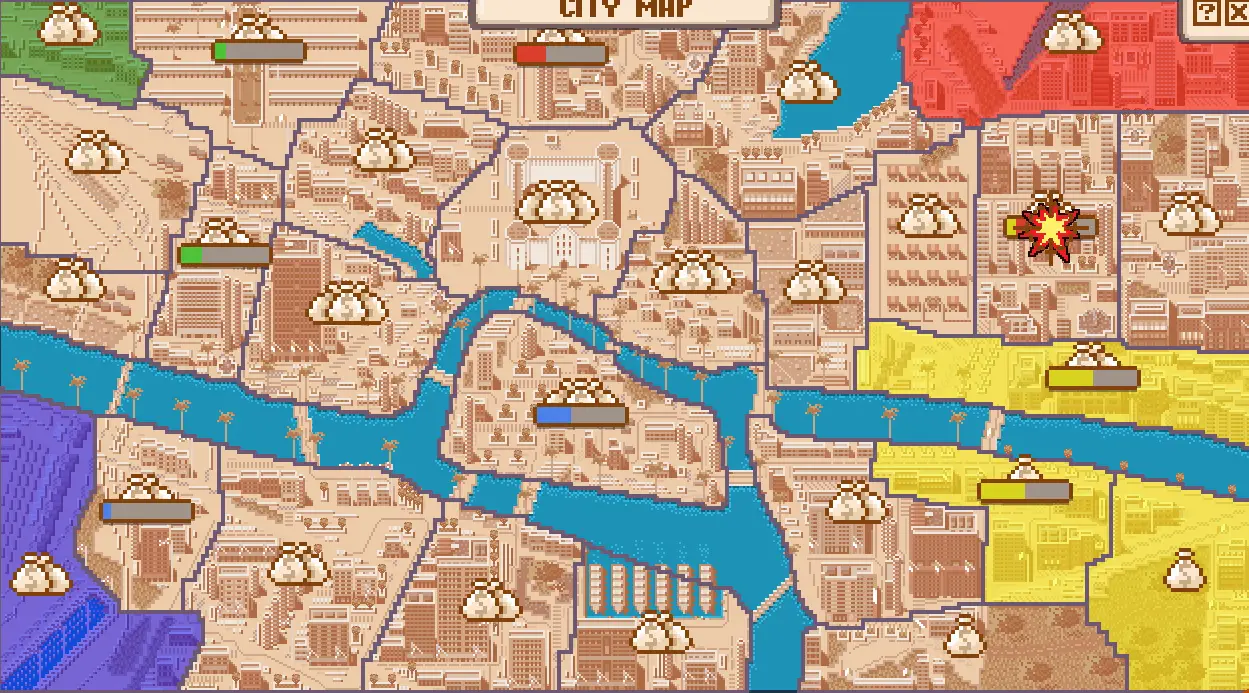 As you can see, I'm already engaging in combat on their turf, and this is only Day 3!
The Yakuza Boss is a formidable opponent, so you might need to make multiple attempts to defeat him. However, with the right team, victory should come quickly.
In just three days, we've successfully eliminated one of the three rival gangs. Keep in mind that you won't be able to replicate this easily, as the remaining gangs control more territory and evicting them won't be as straightforward. Nevertheless, the overall strategy remains sound.
Continue to hire marksmen and healers and focus on criminal activities. Remember that each fight raises police attention by 15 points, so it's essential to upgrade your restaurant if you want to last in the long run.
Experiment
What I admire about young gangsters like you is your unpredictability. You have a knack for inventing fresh approaches to running the business, adapting to changes, and experimenting with your environment. Who knows, you might even create a second edition of "Rules of a Good Don." I'll be more than happy to give it a read once I retire.
That's everything we are sharing today for this Don Duality guide. This guide was originally created and written by Kenrald. In case we fail to update this guide, you can find the latest update by following this link.
If you believe that any of the content on this site violates your rights, including your intellectual property rights, please contact us immediately using our contact form.