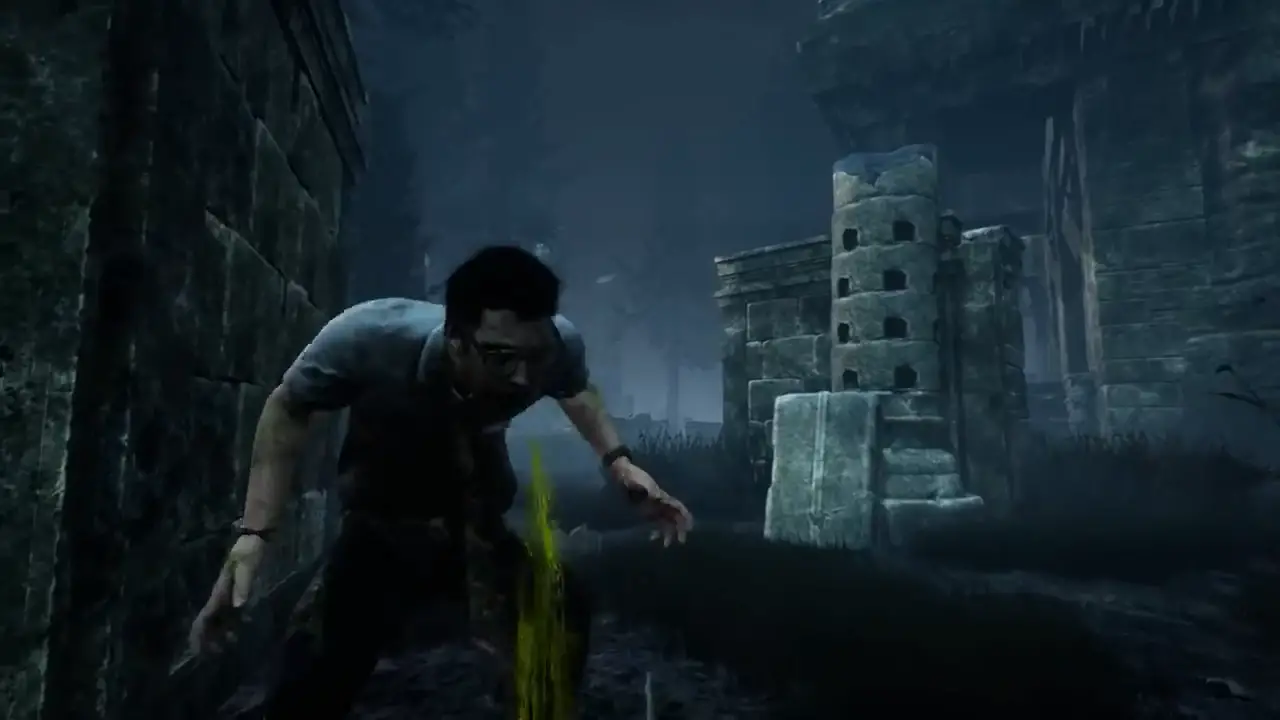 If you are struggling to rank up as a survivor, this guide is for you. All survivor perks can be used on all survivors, so I recommend choosing one that you like, and then upgrading only that survivor until you have the right perks.
Introduction
This build/loadout contains perks from DLCs, so not everyone will be able to use it. Later on in the guide, I will have an extra loadout for those who can't use this one.
Perks
The perks I recommend using are "Adrenaline", "Dead Hard", "Decisive Strike", and "Iron Will".

Adrenaline heals you and gives you a sprint burst once all generators are repaired.
Dead Hard lets you dodge an attack, but you will get exhausted and have to wait until the timer has gone down before you can use it again.
Decisive Strike lets you get off the killer's shoulder if you get picked up within 40/50/60 seconds (depends on the level of the perk) of getting unhooked.
Iron Will makes your groans of pain much quieter and even gets rid of them at level 3.
Item, Add-ons, and Offering
What item, add-ons, and offering you bring is up to you. You can choose not to bring anything, or you can bring something like a medkit in case you have to heal yourself during the match. Pick and choose whatever you think is good.
Strategy
There is not as much to keep track of when you are playing survivor as there is when you are playing the killer.
Just repair the generators, use Dead Hard when you need to reach a window or pallet in a chase and the killer is about to hit you, Iron Will will make you harder to find when you are injured and don't worry about healing if there is only one generator left. Adrenaline will heal you then.
Also, let the killer grab you if the Decisive Strike timer is still ticking. You can see it on the perk icon, and anytime before it reaches 0, you will be given a skill check to try and get off the killer's shoulder.
If You Don't Have These Perks
Three out of the four perks in this build are from survivors everyone has. Decisive Strike is the one you might not have. If you don't have it or any other DLC perks, I recommend using something like "Borrowed Time", "Prove Thyself", "Unbreakable", or, if you want more Bloodpoints, "We're Gonna Live Forever" instead (in the third perk slot).
That's everything we are sharing today for this Dead by Daylight guide. This guide was originally created and written by TheFryingPan. In case we fail to update this guide, you can find the latest update by following this link.
If you believe that any of the content on this site violates your rights, including your intellectual property rights, please contact us immediately using our contact form.