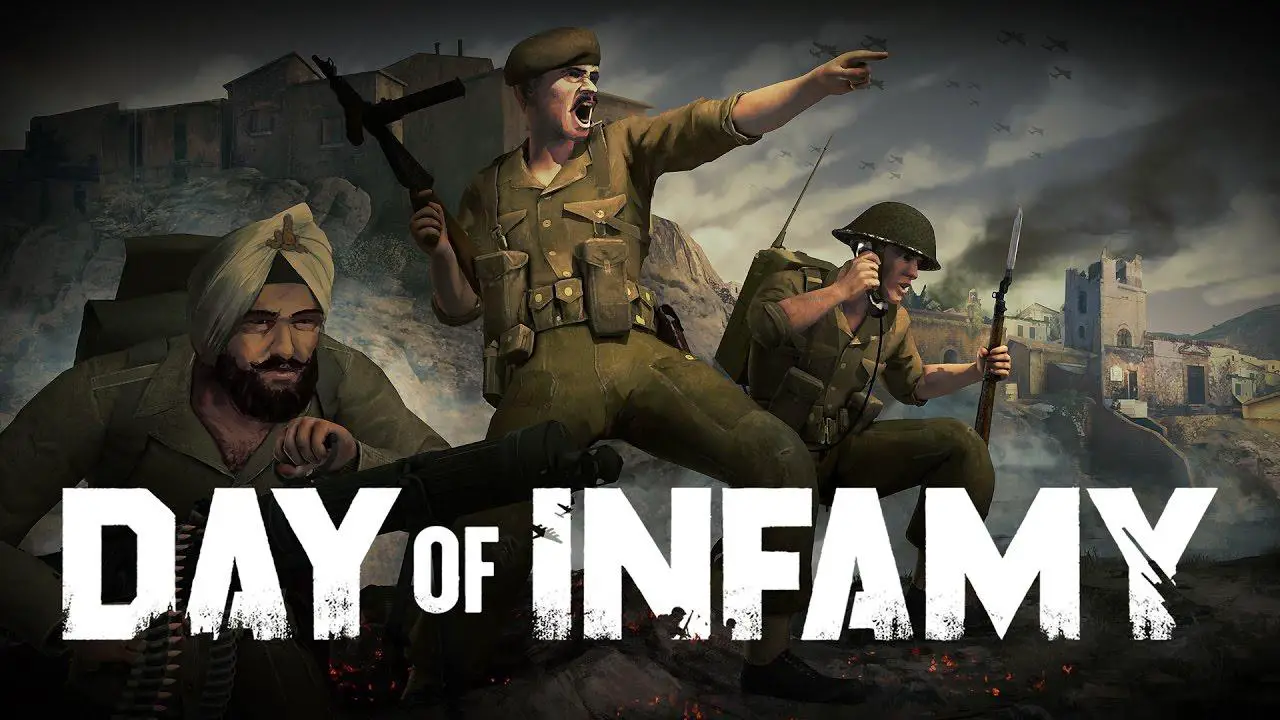 Are you one of the players who is just getting started in Day of Infamy? Here's a collection of resources and tips to help new players get started.
Getting Started
Day of Infamy does not have an official manual. However, there is an official playlist of short tutorials that are a nice introduction to basic game concepts. These were made in 2017, so the appearance of the game has changed since then, but the information the narrator gives is still correct.
At the Shooting Range, you can get acclimated to the movement mechanics and practice your aim. When you pick up a weapon, a screen that gives detailed information about the more advanced weapon mechanics will pop up.
Success in Day of Infamy is highly dependent on map knowledge. Navigating maps in DOI isn't always intuitive either. I highly recommend using the practice mode to get used to the maps, the gameplay, and the game modes. Practice features bots that are inconsistent inabilities. Sometimes they're very deadly (they have a habit of sneaking up behind you), or they're dumb (sitting out in the open while reloading). But, as far as bots go, they're decent, and Practice isn't just for trying out new things, it's fun in its own right as a single-player.
Tips:
By far, the most commonly played PvP mode is Invasion, the three most played maps are Crete, Brittany, and Dunkirk.
Objective captures are very important in this game. To win, you must capture, destroy, or hold your objectives. Getting lots of kills is nice, but playing the objective is a more reliable way of winning.
Other Game Mechanics
Resupplying and Changing Loadouts/Classes
Resupplying in Day of Infamy can be done at either resupply crates or at your spawn point. Supply crates are marked with a hud icon and on the map. Simply go up to the crate and tap or hold "F." Fully resupplying will also heal you.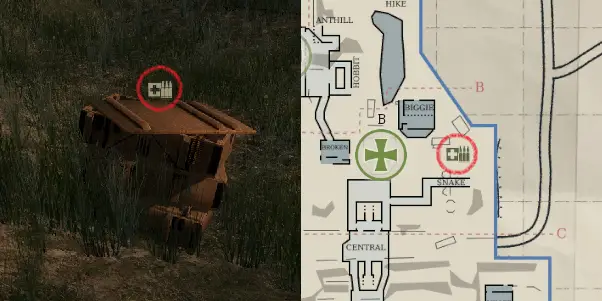 To resupply at your spawn point (which is marked by a house icon on the map), open the loadout screen by hitting "comma", then hit the "Resupply" button.
Note that the "Resupply" button is context-sensitive. If you are at your spawn, it will say "Resupply," otherwise it will say "Apply." This means you can change your class and loadout even while fighting. Just go to the loadout screen and make your changes. Unless you are already in a spawn zone though, the changes will not take effect. So either goes to a supply crate and hold "F," or go to a spawn point, enter the loadout screen again, and hit the "Resupply" button.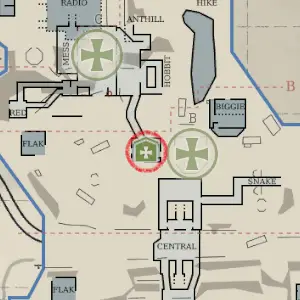 An ammo satchel can resupply one weapon. These are placed by the Support class. Press "F" to use a satchel. If you have the same gun as another player, you can give them some of your ammo by going up to them and pressing "F."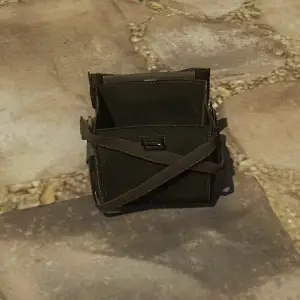 Bullet Penetration
Bullets can punch through materials like fences and walls. What can be penetrated depends on the thickness of the material and the weapon. A full-caliber rifle can shoot through a brick wall, a pistol cannot. Can't get that guy who keeps peeking out that window? Try shooting through the wall instead.
Other
Easier access to important points can be gained by blowing holes in walls. Walls must be blown at specific weak points, where the wall is damaged, and you can partly see through it. Also, bayonets can be highly lethal if used correctly, do not underestimate them!

Classes
All classes except the Rifleman are limited in how many can be on the battlefield. Here are notes on some of the most important ones.
Officer
The Officer is one of the most critical roles on the battlefield. He can call in powerful fire support like explosive artillery, smoke artillery, and bombers. A good Officer also leads and communicates with his team, providing focus and directions. An Officer needs good game sense and a knowledge of the map being fought on. As such, I recommend playing this role only after you've gained some experience in the game.
Radioman
An Officer needs a Radioman nearby to call in fire support. When playing as a Radioman be sure to stick with your Officer and support him. This role is about cooperation, not getting kills. If your Officer dies, get on point. Your radio will help speed up its capture.
Rifleman & Assault
These two classes can also carry radios as an option. This is great for giving your Officer a way to call in fire support if his Radioman has been killed, and the radios will speed up captures.
Support
Supports have the ability to drop ammo satchels. These allow one teammate to resupply one weapon type. Be sure to keep an eye out for teammates who are asking for ammo.
Engineer
They are the only class with explosives powerful enough to destroy wall weak points.
Sniper
Be sure to help your team take/hold objectives. To reiterate, objective captures are very important.
Personal Recommendations
Legacy Server Browser
I encourage you to enable the legacy server browser. It's easier to find a full server via the legacy browser than it is by the standard one. The legacy server browser displays all servers in one list, just sort by players. You can also add servers you like to a favorites list, another feature not part of the standard browser.
Go to "Options" > "Game" > make sure that "Legacy server browser" is set to "enable." On the Main Menu "Server browser" will appear under "Practice."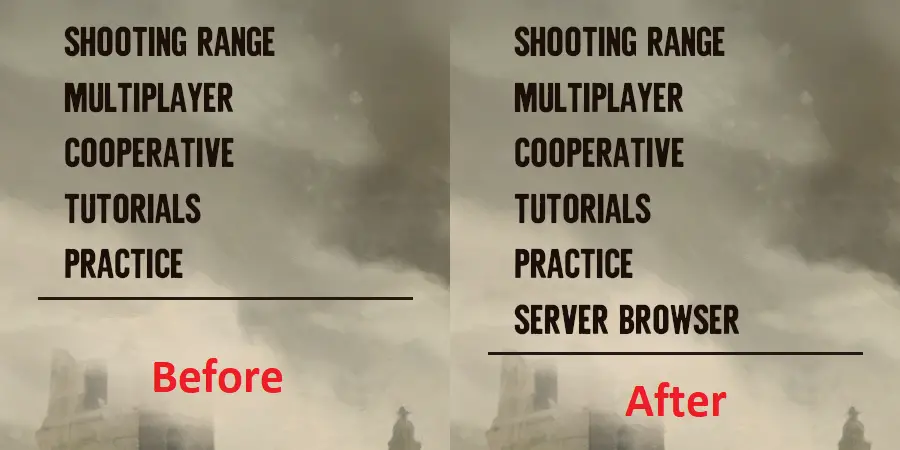 Map Overview Mod
I highly recommend the Better Map Overviews mod. Many of the stock maps have been replaced with much more detailed ones that show the interior layouts of buildings and the edges of the map. I find it very helpful, it's great for learning the maps.
Moderated Servers
For PvP, I strongly recommend the DOI||Screaming Steel server. This server plays WWII Day of Infamy maps from 2-31 players. When the server reaches 32 players it switches to the excellent Screaming Steel WWI mod. This server has a spawn protection plugin.
A great feature that was just added was the doubling of waves for the Offensive, Frontline, and Liberation modes. As I mentioned above, these modes are barely played because by default they have so few waves, so most players don't find them fun. Doubling the waves will make playing these modes much more entertaining and will hopefully revive maps like Rheinland and Camacchio, which do not have the Invasion mode.
For Coop, my server of choice is the Fearless Assassin server. My personal experience on this server has been excellent. When I was a new player, another gamer on that server took his time to patiently answer my basic questions. Such courtesy is not common on the internet, so I really appreciated it.
Server names and IP addresses
DOI||Screaming Steel – WW1:Source 2.0 [gameME stats], 164.132.201.207:27215
=F|A= RECRUITING CooP #1, 178.63.72.165:27030
That's everything we are sharing today for this Day of Infamy guide. This guide was originally created and written by Marcel. In case we fail to update this guide, you can find the latest update by following this link.
If you believe that any of the content on this site violates your rights, including your intellectual property rights, please contact us immediately using our contact form.