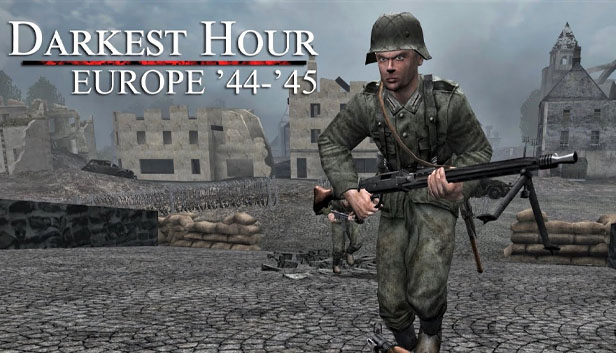 This guide will show you some of the most useful tips and strategies that you can use against your enemies in Darkest Hour: Europe '44-'45. This page covers the proper usage of crouch stabbing, dolphin stabbing, jump stabbing, walk stabbing, and more.
Stabbing
Stabbing someone in DH is a breeze. Just pick a key that feels right for your melee attack, and start stabbing away! However, bayoneting and meleeing in DH require some thinking. You need to check if your enemy has an automatic weapon, got hit, or took damage. Also, see if they have ammo left and are in a tricky spot to move, shoot, or look around. Considering these factors is crucial before charging in for the kill.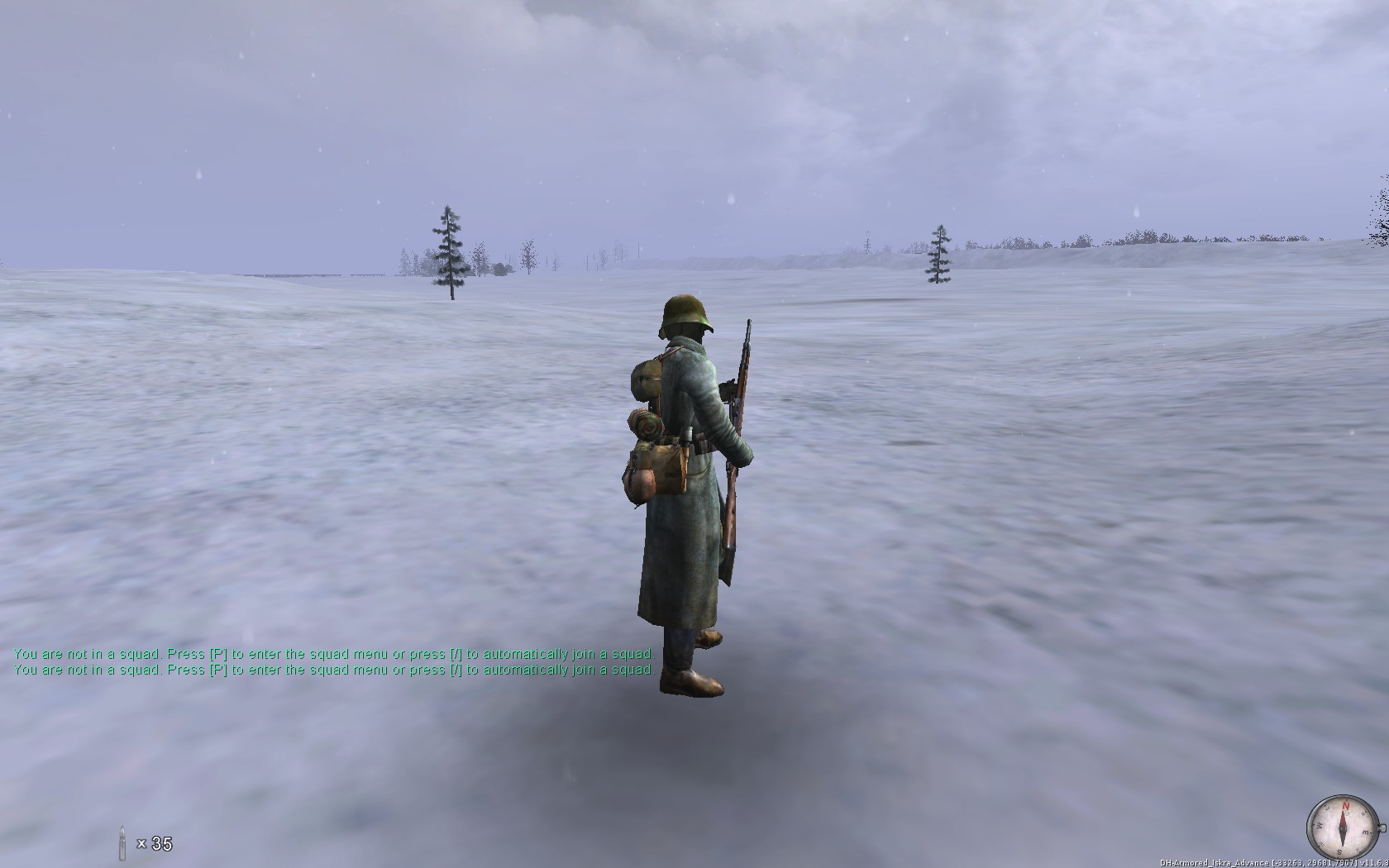 In DH, if you tap the melee key, your character quickly thrusts the weapon where you're looking. Swift stabbing or bonking is handy when you've already shot your enemy, but they're still standing. Every character in DH has a damage model and a health bar. If your foe takes a few hits but isn't down, they likely got hit in the arm or leg. Instead of reloading, which takes time, it's better to approach them cautiously. They might have a sidearm, an extra weapon, a frag, or even a bayonet. Just walk up, face them, and spam that melee button! You can also hold down the melee button for a longer, more powerful attack, which I'll call "charging your melee."
Quick Melee:
Tap and release the melee key (default is MMB/Middle Mouse Button).
Charging Your Melee:
Hold down the melee key for about 1 or 2 seconds.
Release the melee key.
Attach Bayonet:
Tap and release the attach bayonet button (default is C). Note: Not all guns have bayonets; some may only have the stock, and heavy guns like LMGs can't thrust.
Now, let's talk about the pros and cons:
Using the Butt of Your Gun:
Pros: Bonking your enemy in the face blinds them for about 2 seconds. Their screen turns red, giving you time to switch weapons, attach your bayonet, run away, or do whatever you need.
Cons: The damage is lower compared to bayonet use.
Using Bayonet:
Pros: Nearly double the damage compared to using the gun's stock. Effective against a large group of riflemen.
Cons: Not all guns have bayonets. If facing full-auto weapons, using sidearms or semi-automatic weapons with the gun's stock can stun and eliminate foes.
Bayonet Attachment Advice:
It's not a disaster if you don't attach your bayonet, but it's recommended. Make it a habit to attach it when you spawn.
Weapon sway isn't a major concern in close combat, where stabbing is more crucial. In long-range combat, consider laying down and firing, finding cover, or going all out.
Every fight has honorable and dishonorable endings; strive to be as honorable and effective as possible with this guide.
Stabbing Methods
In DH, there are various ways to effectively eliminate your enemy, some of which can catch them off guard and make them rethink their gaming choices.
Cautionary Note:
Don'ts:
Be mindful of what the other person is experiencing when employing these methods.
Avoid overusing them to maintain a fair and enjoyable gaming experience.
Remember, these methods come with a risk, so use them wisely and at your own discretion.
Jump Stabbing
This technique is highly effective against slow-moving, fortified foes and happens to be one of my favorite and frequently used methods in DH. Here's how it works: charge your bayonet by holding down the melee button with it attached. As you run towards your enemy, they're likely expecting a frontal assault, preparing to shoot or reciprocate with honor (more likely to shoot you). As you approach, maneuver unpredictably, making it challenging for your enemy to line up a shot with a bolt-action rifle. Inch your way closer with every twist and turn, maintaining a constant pace.
Steps:
Attach your bayonet.
Charge your melee attack.
Run at your enemy.
Evade all bullets (note: getting hit in the leg will disrupt this; speed is crucial).
Hold W and D to run slightly sideways (or your chosen strafing buttons).
Face your enemy, jump, release the melee button (practice timing for maximum effectiveness).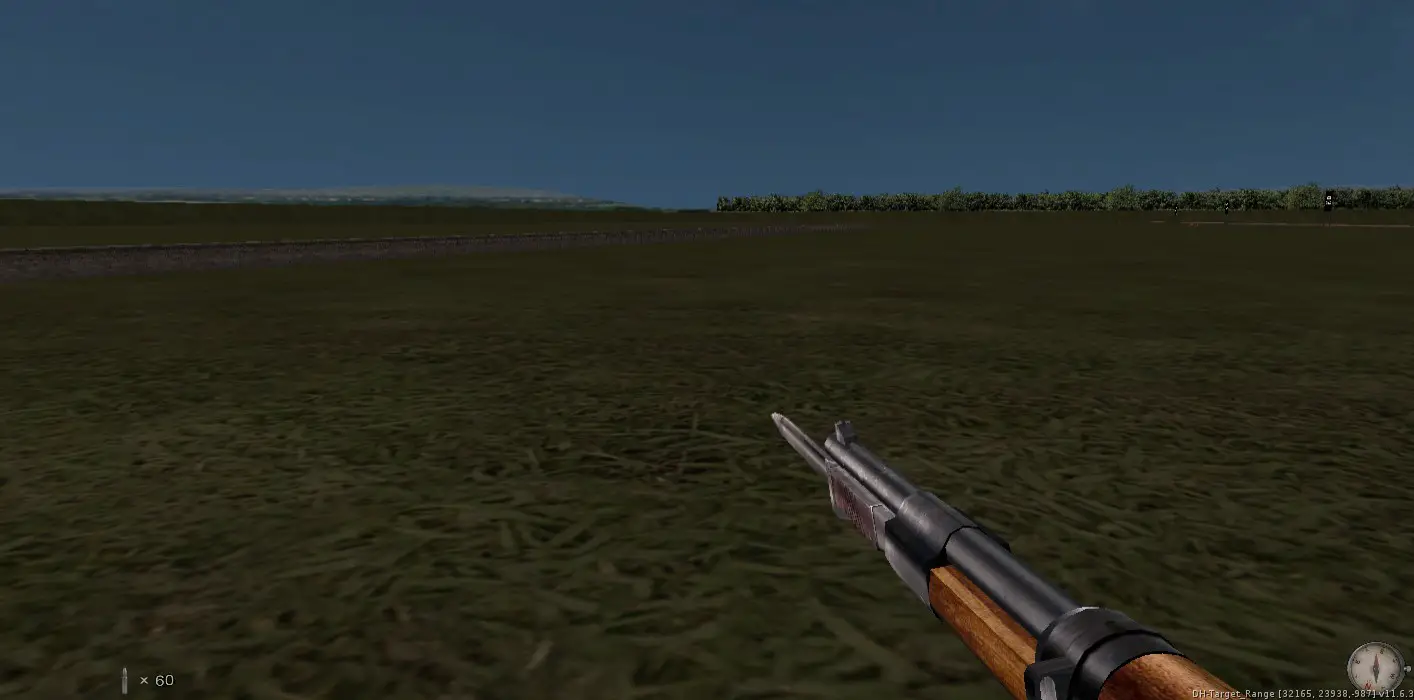 Executing this method with precision is highly effective against prone enemies, those in motion, and those positioned below you.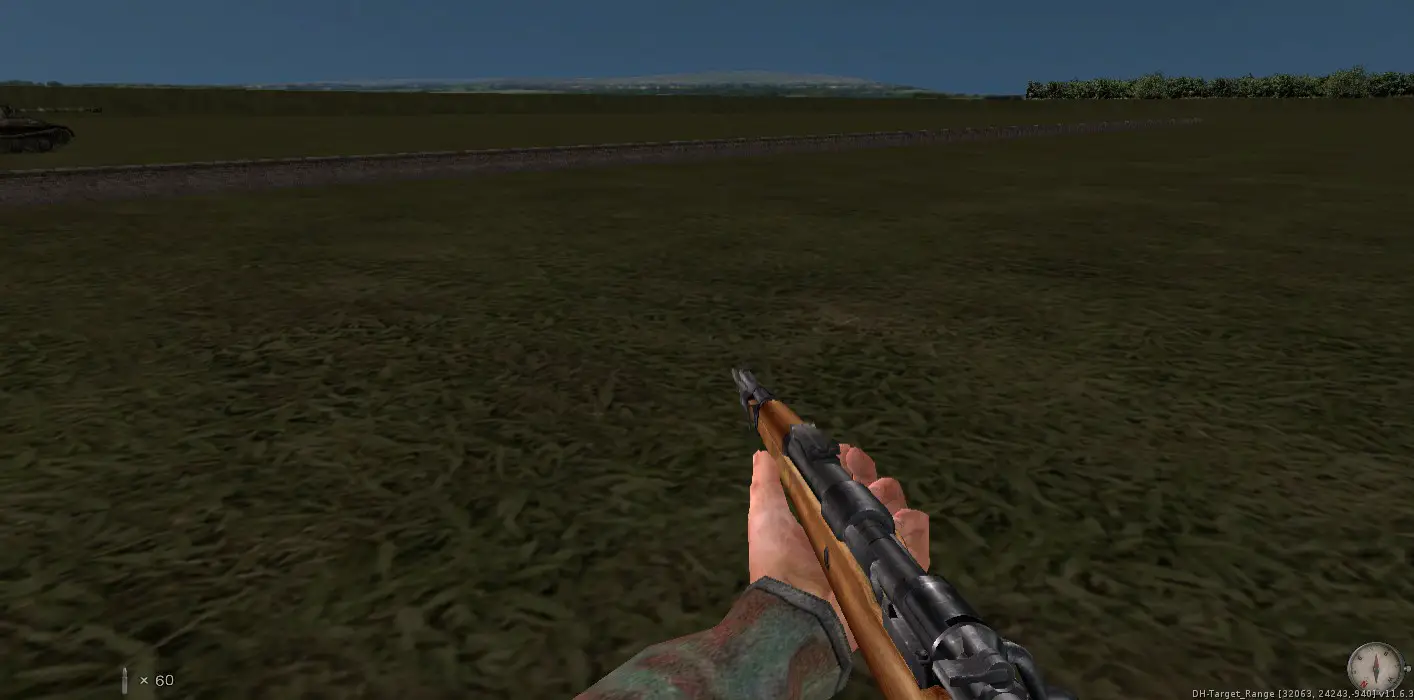 To summarize the steps: attach bayonet, charge melee attack, run, dodge bullets, strafe, face enemy, jump, and release the melee button for a deadly thrust. Mastering the timing and execution is key to success.
Dive/Dolphin Stabbing
Dive stabbing may be considered annoying, but it's undeniably fun and offers a level of unpredictability that jump stabbing lacks. Keep in mind that if you miss or mess it up, you'll find yourself disabled on the ground for about 1 or 2 seconds. Dive stabbing is simpler than jump stabbing, making it harder to counter (counter techniques will be covered as well).
To execute a dive stab:
Attach bayonet.
Charge your melee attack.
Run at your enemy.
When close enough (less than 2 meters), hit the prone key, facing your enemy throughout.
Dive stabbing is not foolproof, so it's often recommended to follow up a stab or bonk with a dive stab for added surprise. Missing a dive stab leaves you vulnerable, as you won't be able to vertically aim your bayonet stab. However, horizontal aiming is still possible, giving you a chance if your enemy decides to strafe.
Despite its simplicity and fun factor, dive stabbing has downsides. After a dive stab, you can't move, get up, shoot, or stab again for at least a second. To counter dive stabbing, consider these strategies:
Counters:
Running Backwards: Hold your run key and your "backwards" key to run backward, wait for the dive stab to complete, then run on top of your opponent.
Risky Stab: If you can anticipate a dive stab, you might stab the opponent right before they execute it (a 1-second window when the opponent is prone and not doing anything).
Jump Stab: Experienced jump stabbers can counter dive stabbers. Flanking and bonking become effective tactics.
Swift Retreat: Quickly whip around, sprint, and jump away to survive. Then return to your weakened opponent and assert dominance.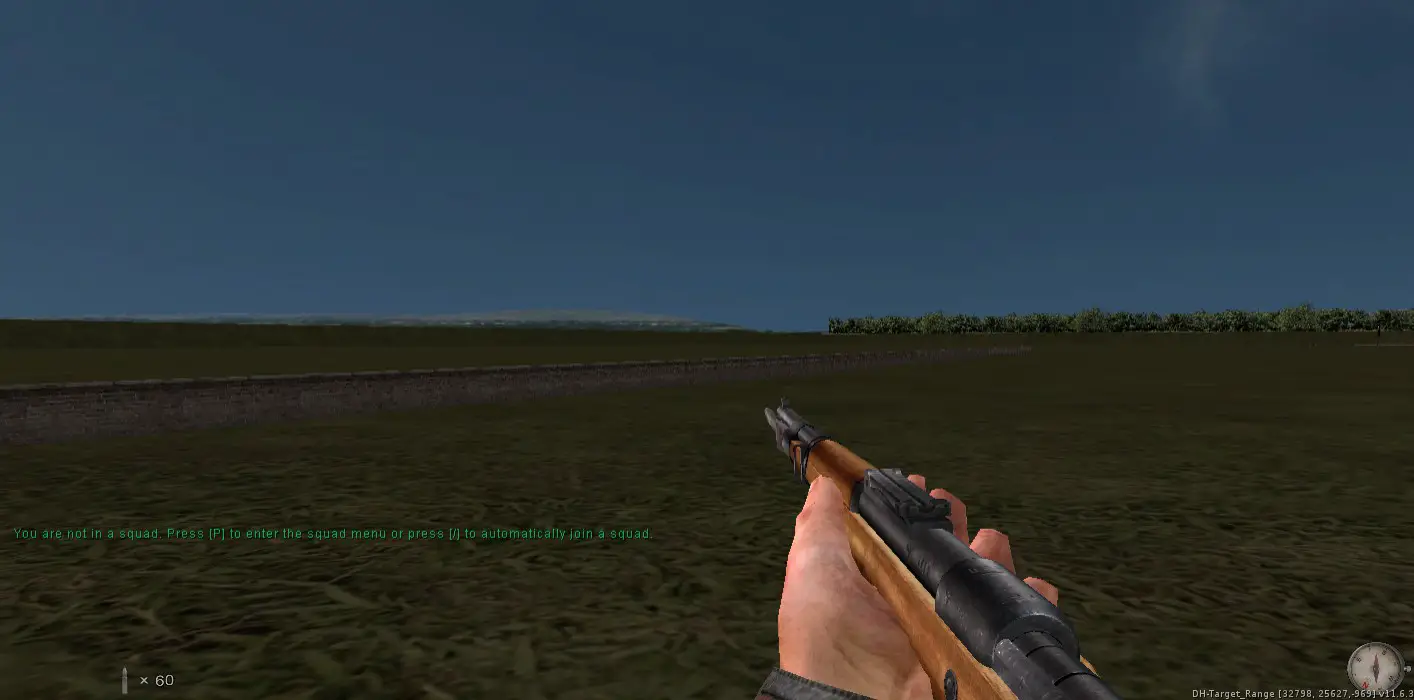 Embrace the chaos of being prone, midair, and just moments away from stabbing—try it out for yourself, and you might find it surprisingly effective.
Crouch Stabbing
Crouch stabbing is a bit cheeky but straightforward, similar to dive stabbing. It comes in handy when you're in an honorable bayonet battle to the death with an opponent who values fairness. This technique allows you to avoid incoming blades and counter effectively. While it may add some range to your bayonet (though this is uncertain), it's particularly useful against opponents aiming for a head stab, which you can easily dodge by crouching. There are two ways to crouch stab, depending on the situation.
Defensive Crouch Stabbing:
Stand upright, charge your melee, and wait for your opponent to approach.
When your opponent attempts a head stab, crouch.
Stab!
Offensive Crouch Stabbing:
Stand upright, charge your melee, and run at your opponent.
Crouch either when you want to stab or when your opponent makes their move.
Stab!
One of you won't be standing afterward (note: there's a minor cooldown for melee attacks in DH, so missing leaves an open door).
While there are arguably more effective and satisfying methods for honorable takedowns, crouch stabbing is an option, and sometimes being a bit cheeky can catch your opponent off guard.
Early Thrusting
Early Thrusting doesn't involve fancy movements like jumping or crouching but relies on anticipating your enemy's actions and positioning your bayonet to strike before they are in range, executing the actual stab when they are within reach.
When you release the melee key, your character doesn't thrust the weapon right away; there's a pulling back motion before the forward thrust. The key is to start stabbing while your opponent is still out of range. By making your character pull the arm back and thrusting early, you waste the time your opponent could have used to shoot you. A skilled warrior needs to time their speed and hit so that the opponent is in range when the official stab and damage output occur. Learn to release the melee key when it's fully charged, and your opponent is about a meter out of range, then strike when they are in range.
Steps:
Attach Bayonet.
Hold melee key to charge the melee.
Wait for your opponent to approach.
Release your charged melee on their skull when they are committed to their approach but still out of range (~1 meter away).
If timed correctly, your opponent should have a very red screen.
Executing this method requires calmness and stillness. Always be mindful of your opponent's honor and integrity while using this technique.
That's everything we are sharing today for this Darkest Hour: Europe '44-'45 guide. This guide was originally created and written by ct0809. In case we fail to update this guide, you can find the latest update by following this link.
If you believe that any of the content on this site violates your rights, including your intellectual property rights, please contact us immediately using our contact form.