A quick guide to turning off the new Crysis 2-3 style nano suit and go back to the original.
How to Enable Classic Suit Mode
From the main menu, select options then game. Tick the classic suit option. It should be noted that this seems to hard disable suit shortcuts (this is most likely a bug).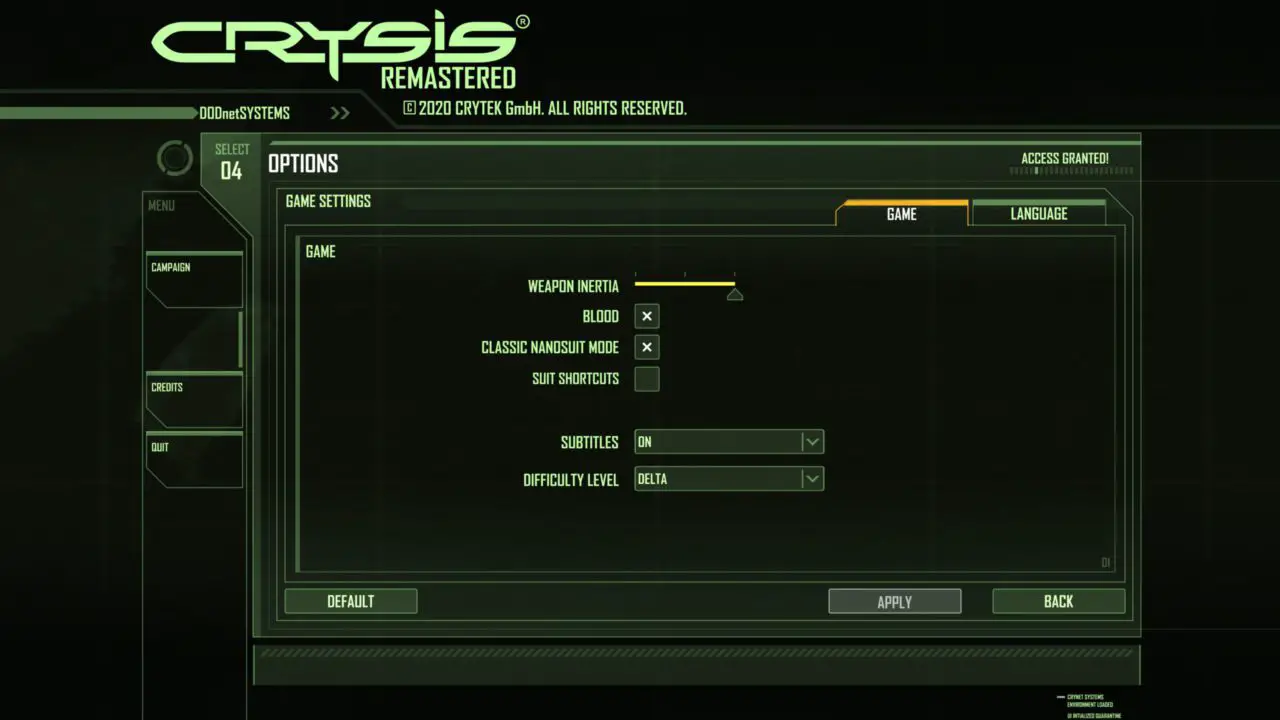 Changes
No more on-screen effects when entering armour mode.
Suit energy dose not tick down while in armour mode and will instead regenerate.
Speed mode is now a toggleable option.
You can now sprint while in amour, power and clock mode without using extra suit energy.
You can now jump without power jumping and throw things without power throwing them.
And that concludes this Crysis Remastered guide. Help us improve this guide by leaving your suggestions in the comment section below.
If you believe that any of the content on this site violates your rights, including your intellectual property rights, please contact us immediately using our contact form.