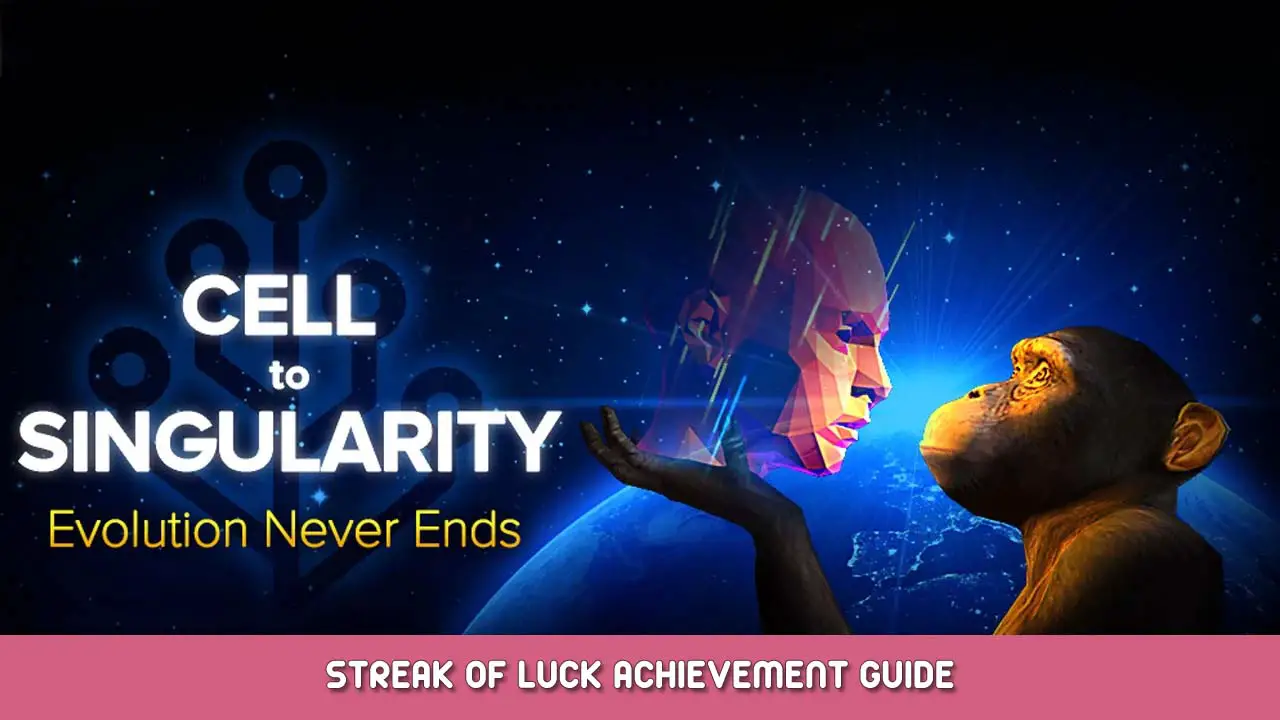 This is a guide on how to get one of the newest secret achievements in Cell to Singularity, the Streak of Luck achievement.
Requirements
First of all, make sure you have access to the Logit Console(The button below your Darwinium). Then, take a look through the shop. There should be a purchasable item titled: 'Money Artifact'.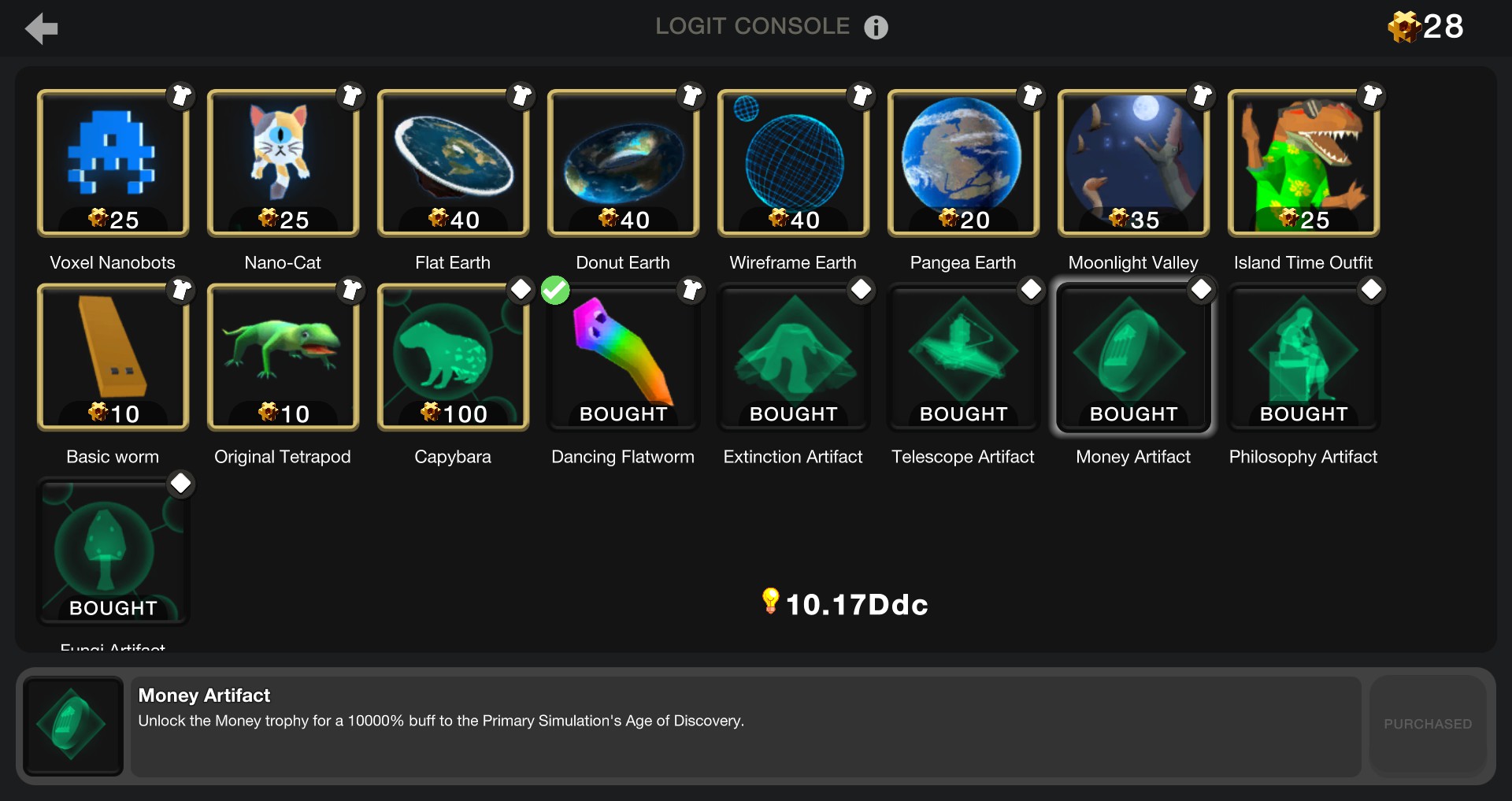 Get this item if you have enough Logits(You can get Logits by completing tasks in events). Once you have bought the item, head over to the Tech Tree in the main simulation. You will find a new purchasable to the right of 'Age of Discovery'.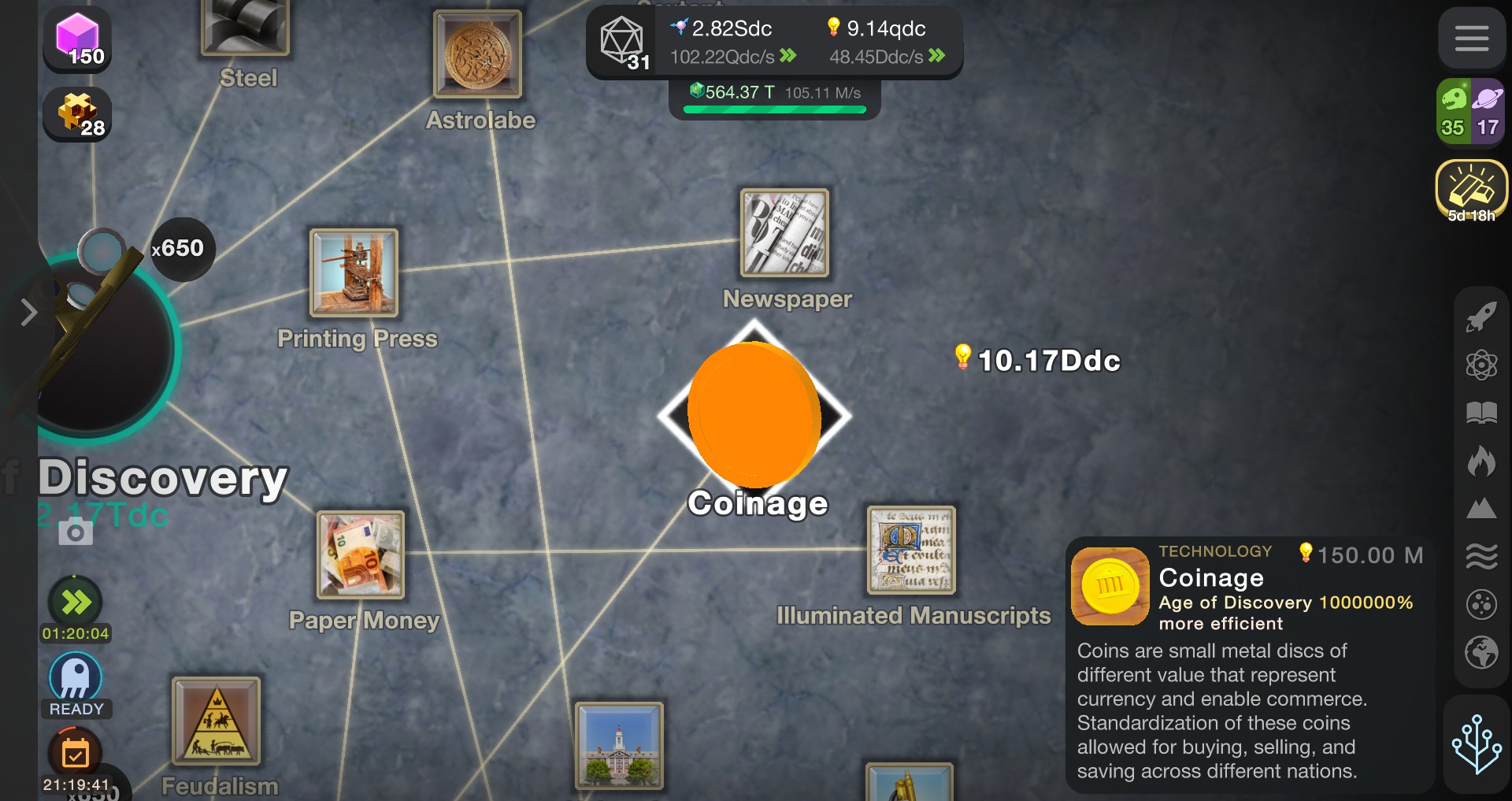 Get this item as well. now you can start working towards the achievement.
Getting the achievement
Assuming you have completed all the requirements, you must head to the middle-age simulation garden. there you will find a new golden coin lying on the table. If you see this coin, click on the coin to activate a special feature. the camera will zoom in on the coin, and a logo will appear from the bottom right titled: 'Powered by Coin Simulator'.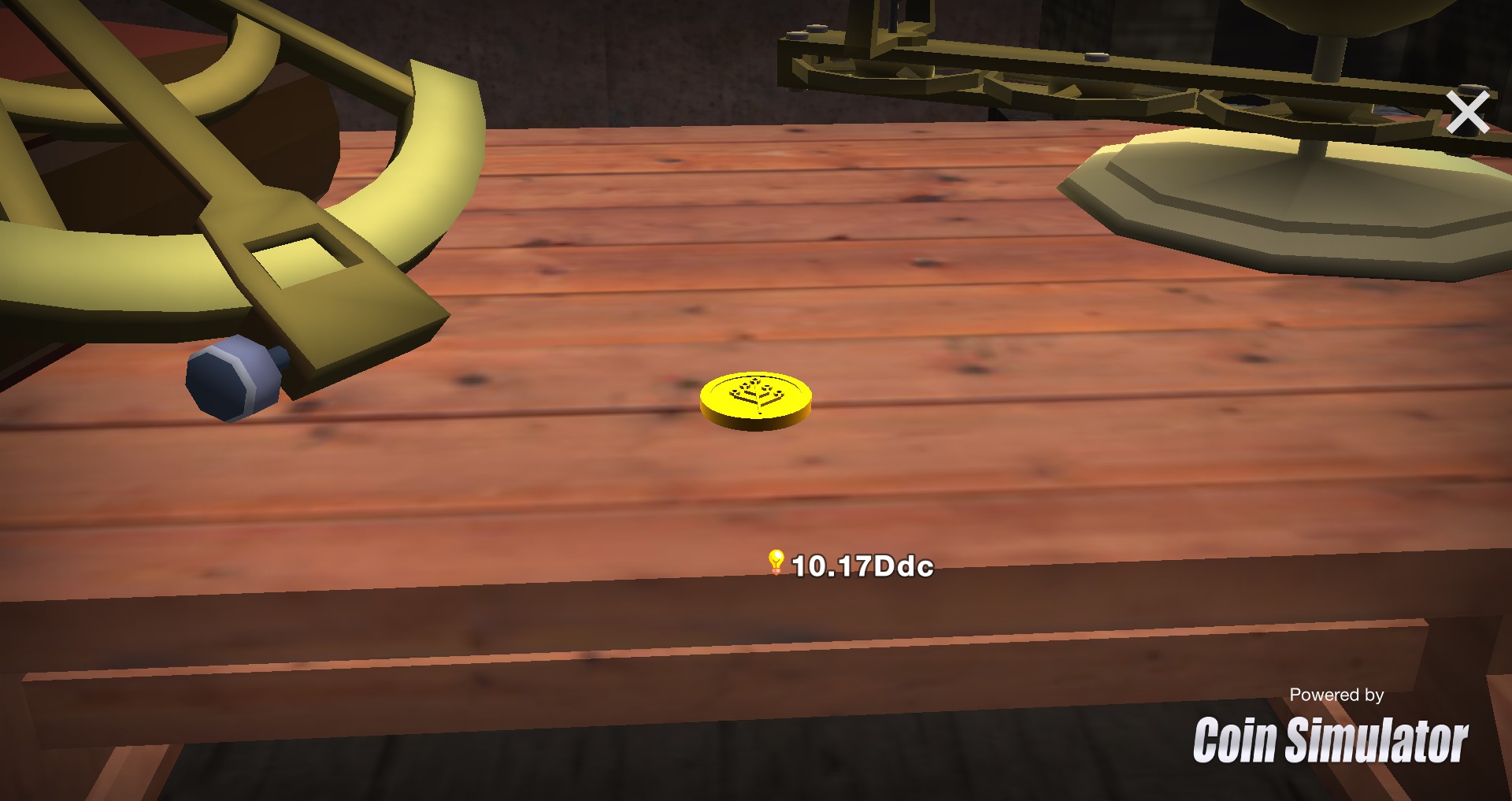 This is how you know the feature is activated. Now, click on the coin again and it will fly into the air, spinning rapidly(you can click on the coin while it's still in the air). Once the coin has settled, yellow text will pop up saying either heads or tails.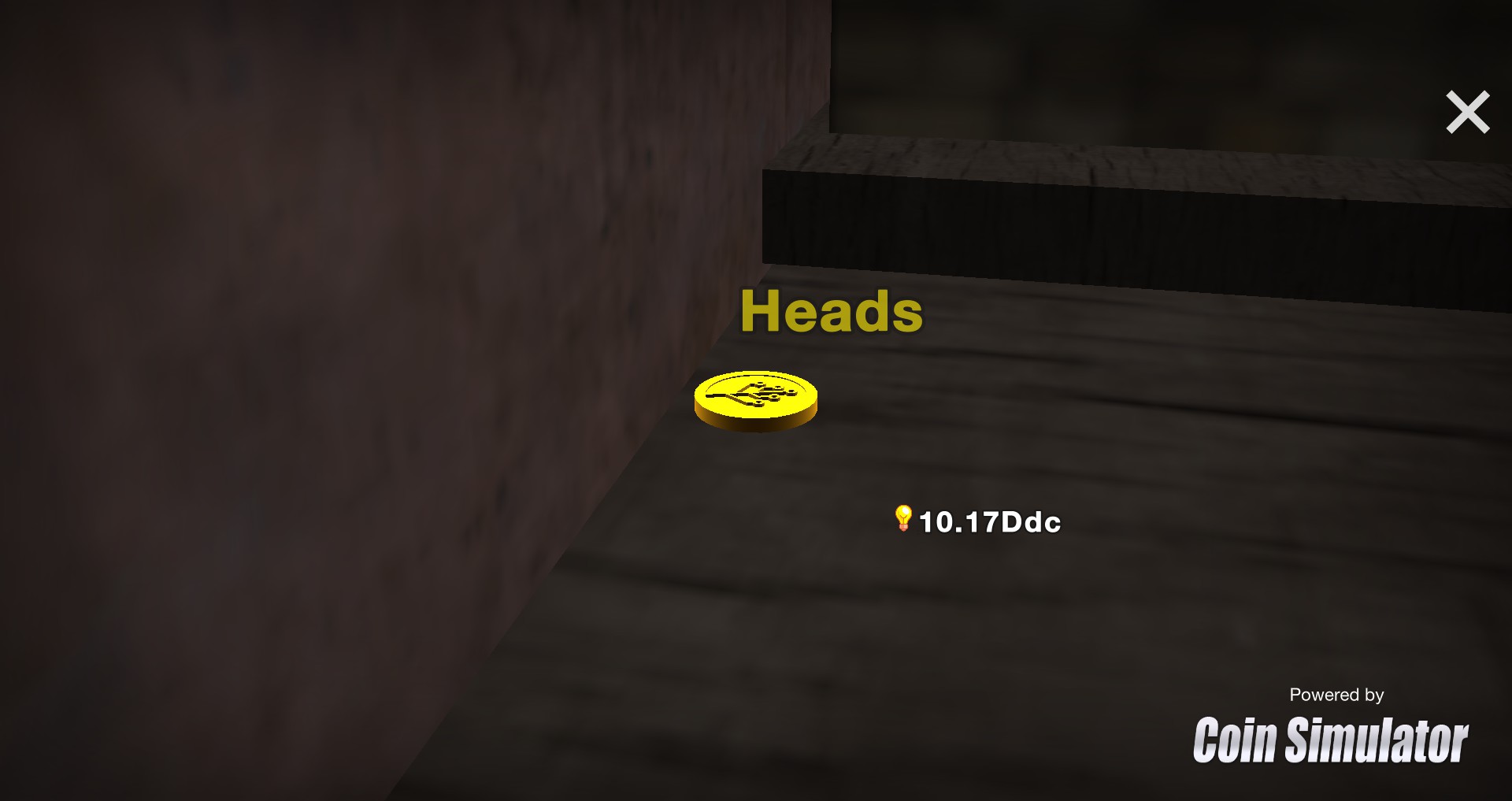 To achieve the achievement, you need to(as the name implies)Have a streak of luck. Landing four heads in a row will get you the achievement shortly after.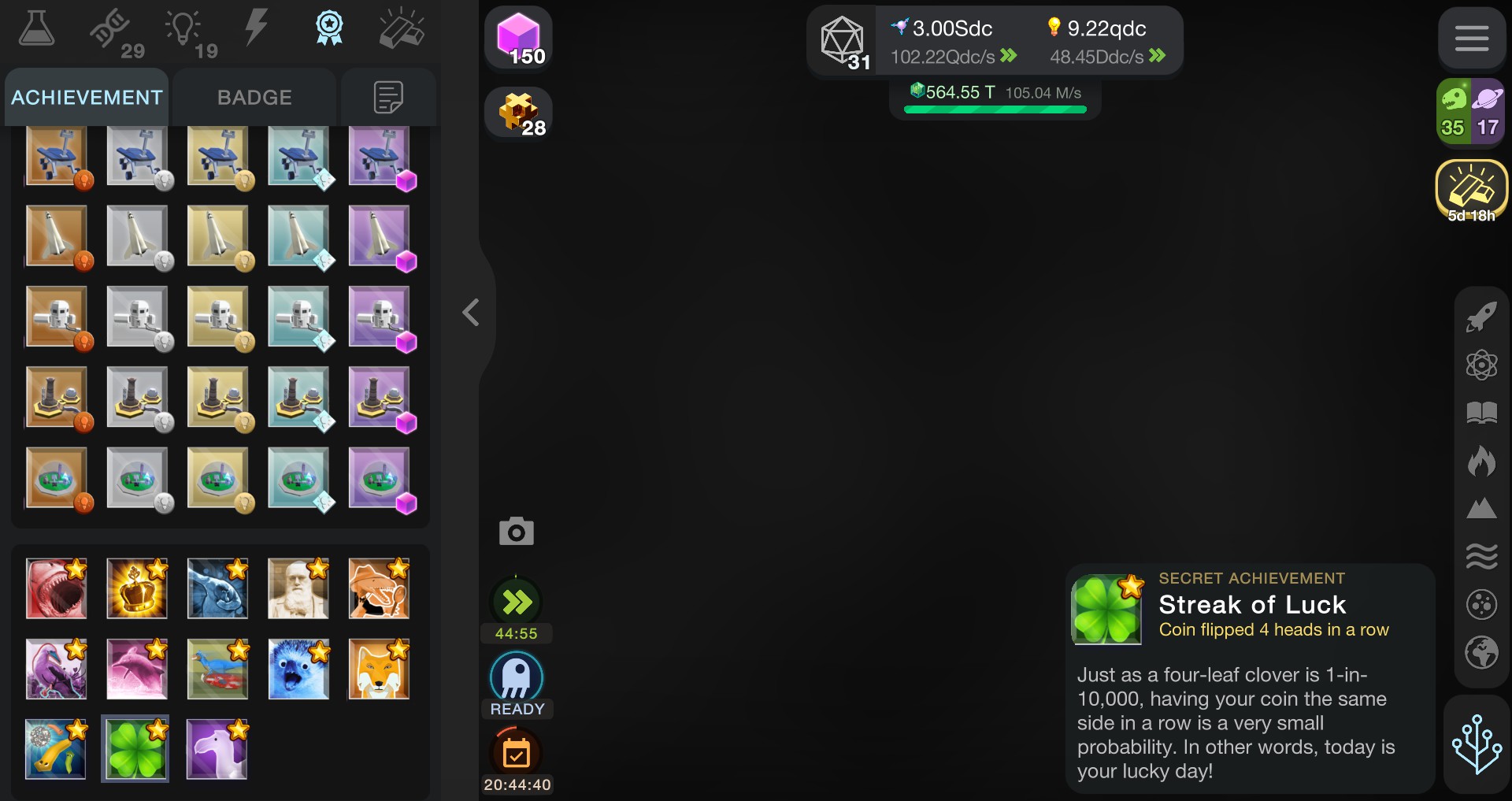 That's everything we are sharing today for this Cell to Singularity - Evolution Never Ends guide. This guide was originally created and written by Eee.Mozley. In case we fail to update this guide, you can find the latest update by following this link.
If you believe that any of the content on this site violates your rights, including your intellectual property rights, please contact us immediately using our contact form.