Title: Call of the Wild: The Angler
Release Date: August 31, 2022
Developer: Expansive Worlds
Publisher: Expansive Worlds
This guide aims to assist you in capturing the elusive and seemingly unattainable Gold-Rank Green Sunfish for the "Ruby River Range Fishing Challenge Gold 1" in Call of the Wild: The Angler.
Recommended Tackle Setup
I recommend using a 7 hook setup as it will specifically attract Gold variants of "Green Sunfish." However, if you're okay with catching silver variants of the "Green Sunfish," you can opt for an 8 hook setup. I prefer using Minnows as bait because they align with the Green Sunfish's preferences, as indicated in this guide's bait chart. While you can use cheese or Bloodworms, I've observed that Minnows yield the best results for this endeavor. Please note that this setup may also attract Gold/Diamond Yellow Perch (I've caught 3 Diamond Yellow Perch using this method) and Bronze or higher-ranked Catfish, so ensure that your fishing rod can handle Catfish.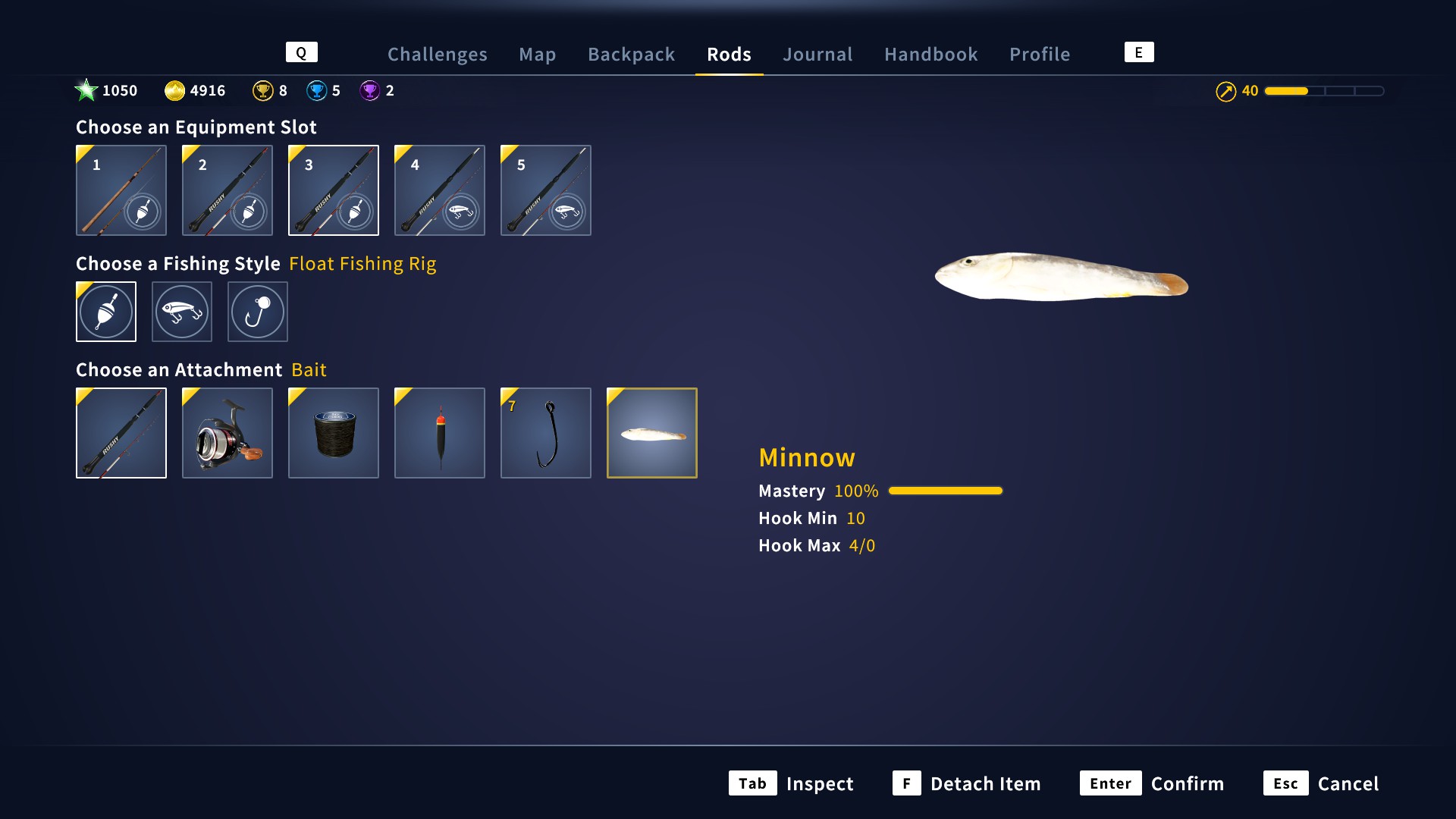 Bobber Placement and Line Length
Throughout the entire challenge, I remained on the recommended dock and cast my line in all directions from that spot, without moving elsewhere.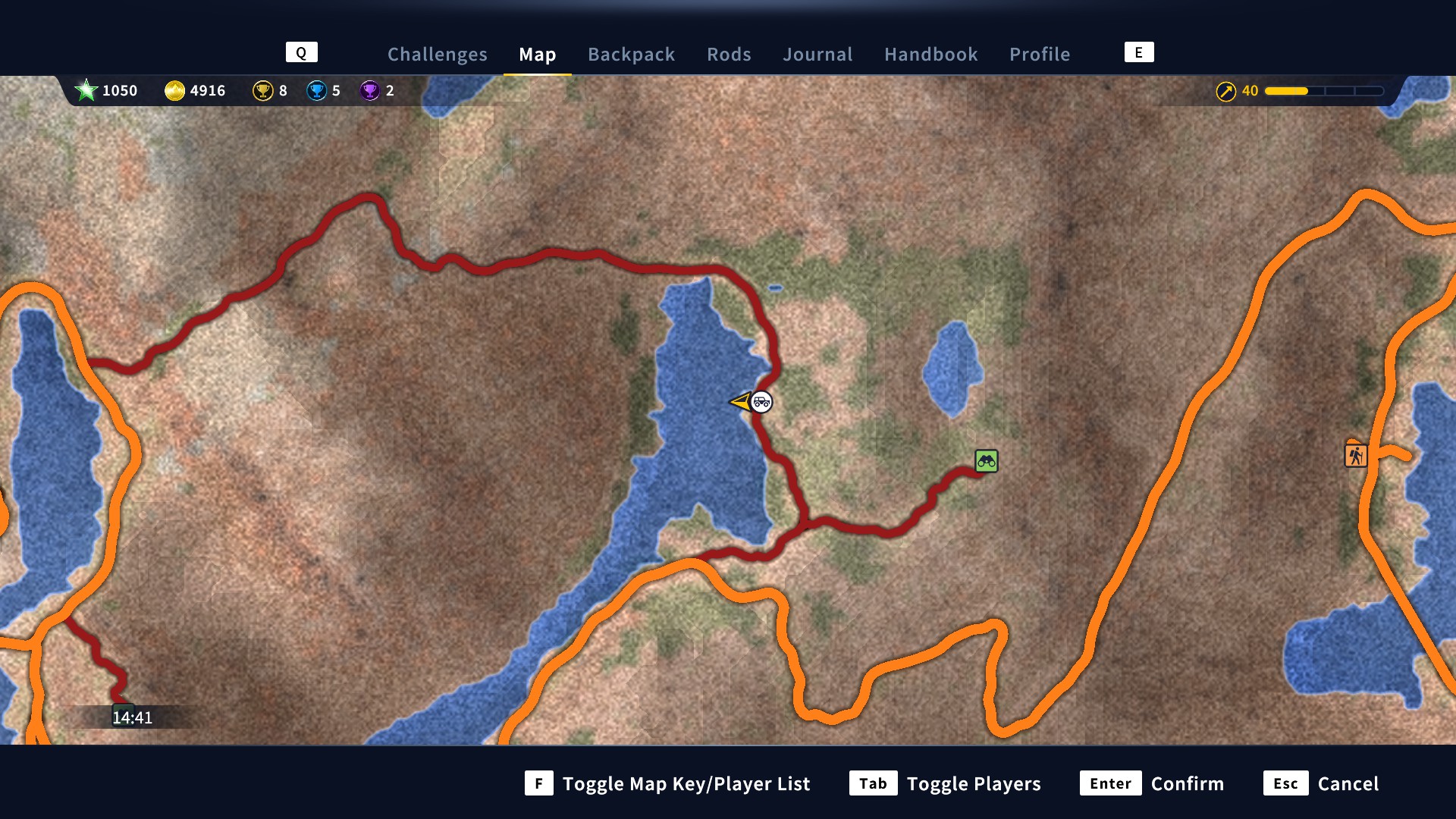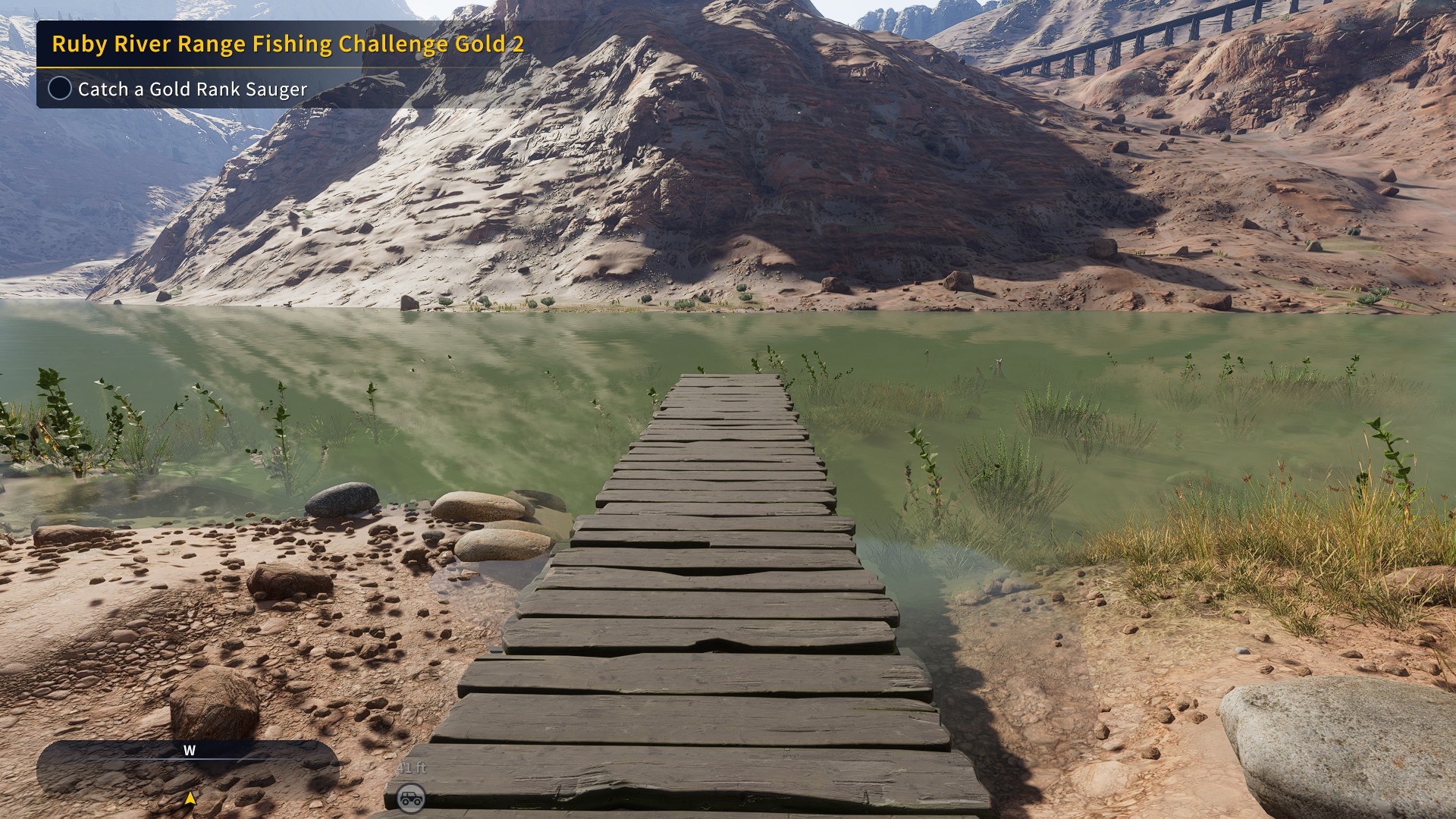 To optimize your chances, extend the length of the line between your bobber and bait to its maximum. Cast your line just beyond the drop-off so that the bait dangles on the downside, avoiding the shallow areas where you can walk and the open water where you'll primarily encounter Catfish.
Fishing
To maximize your chances of success, ensure you fish during daylight hours. Be prepared for a lengthy endeavor, as this method will result in numerous Catfish and Yellow Perch catches.
Make certain that your setup can handle very large Catfish to prevent line breakage and avoid losing Minnows, which can be costly. During this process, notable catches included over 200 bronze and silver Catfish, 4 Gold Catfish, more than 3 Gold Perch, and 3 Diamond Perch.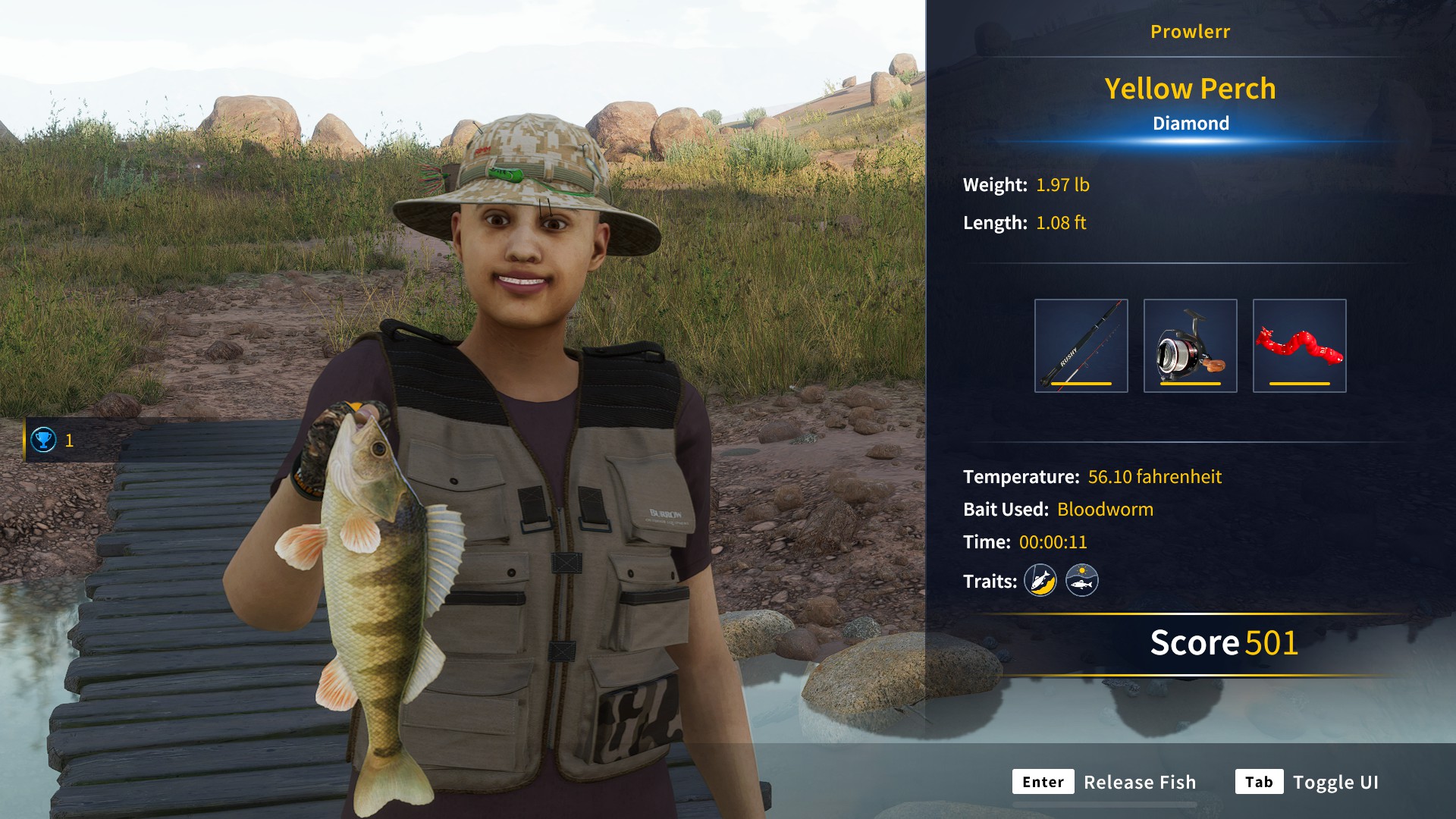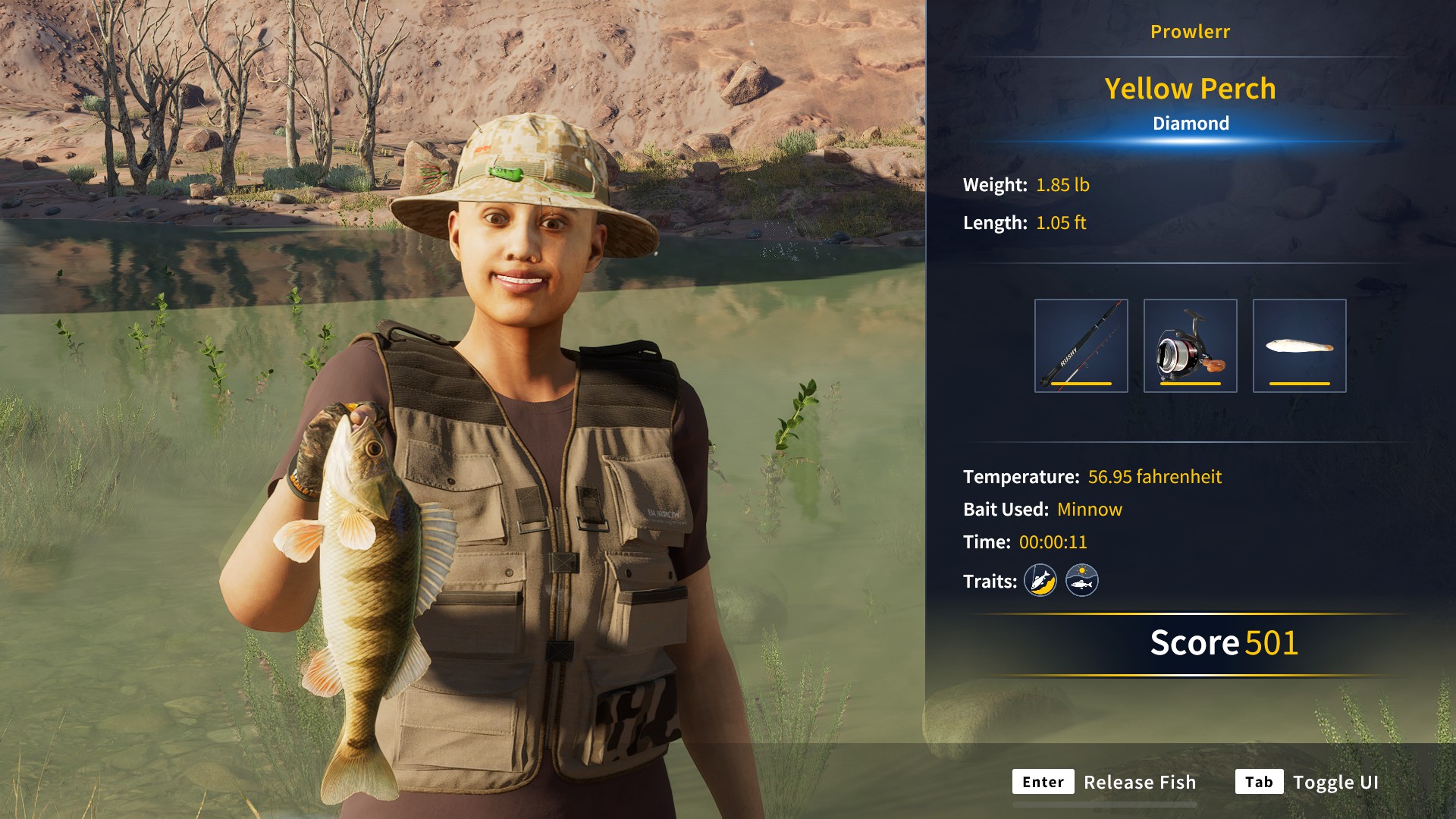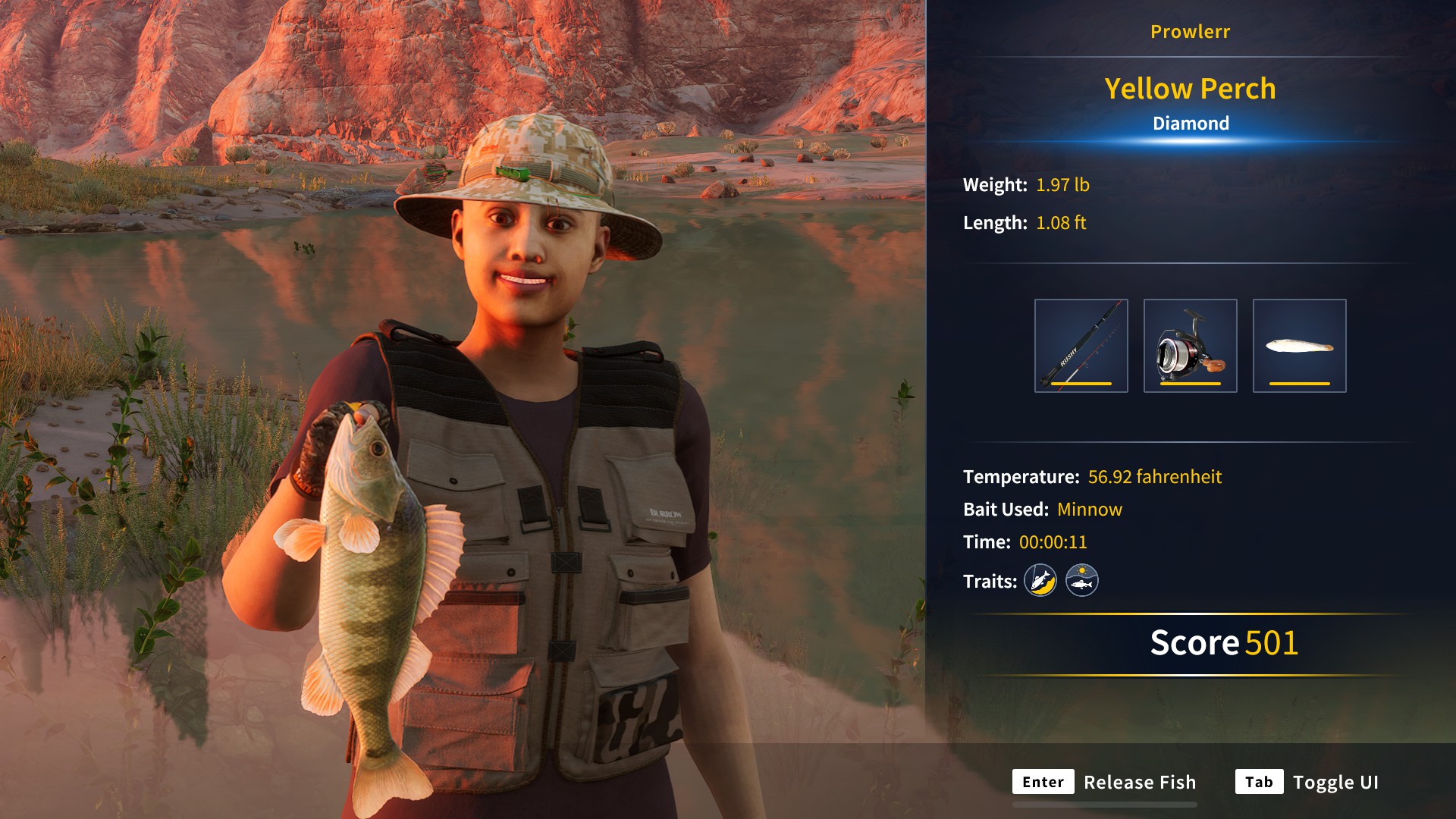 Initially, I was skeptical about the existence of this Gold-ranked fish in the lake. However, after three days of dedicated fishing and sharing my frustrations on the official Discord channel, I finally managed to reel it in. So, rest assured, it does exist!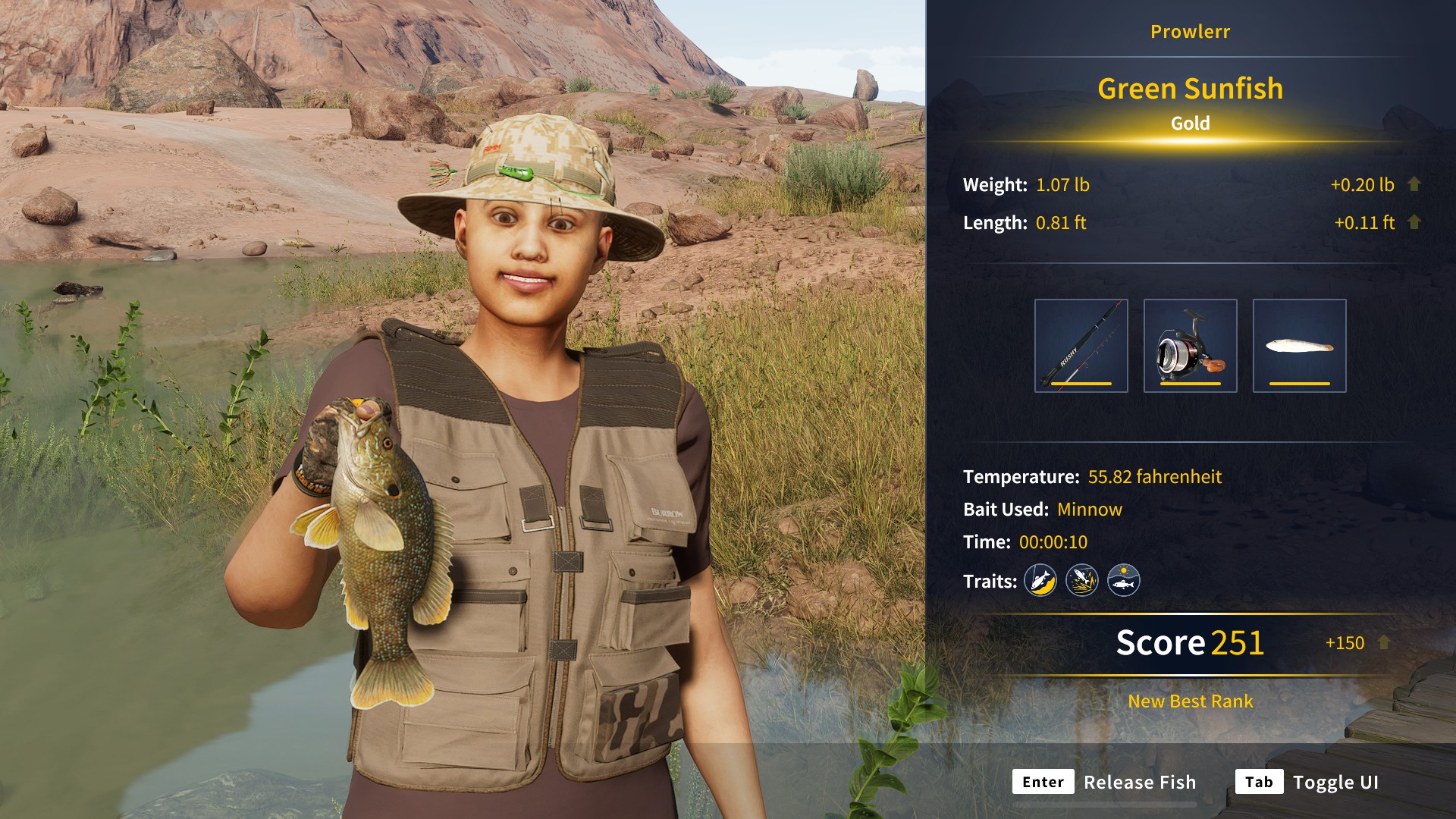 This challenge has the potential to span multiple days of fishing, unless you're exceptionally fortunate. Despite the extended duration, it's been an incredibly enjoyable experience on this serene lake. I've developed a newfound appreciation for this place as my new favorite spot to catch Catfish and Perch. With unwavering persistence, determination, and patience, you'll eventually achieve success. Please share your experiences in the comments, including how long it took you and any noteworthy catches. Best of luck, fellow anglers!
Please note that this guide was created on 9/2/23, and it's possible that the spawn rate for the Gold Sunfish may be adjusted in the future due to its current rarity, which is even lower than that of a Diamond Perch. However, it remains valid for now.
That's everything we are sharing today for this Call of the Wild: The Angler guide. This guide was originally created and written by Prowlerr. In case we fail to update this guide, you can find the latest update by following this link.
If you believe that any of the content on this site violates your rights, including your intellectual property rights, please contact us immediately using our contact form.