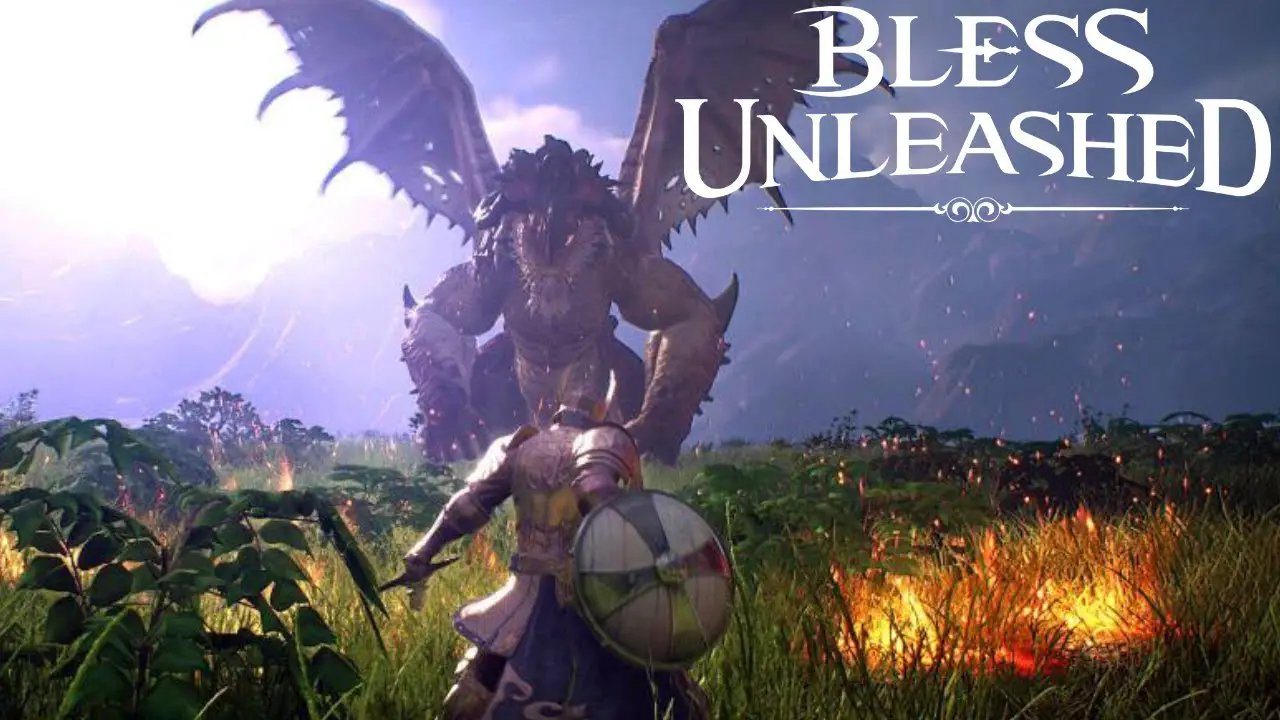 If you're one of the players of Bless Unleashed using an Intel i7 8700K and RTX 2070 GPU, this guide will help you obtain the best graphics settings and 60 fps gameplay.
For this test, we will be using the following PC rig setup:
Intel i7 8700K @4.2-4.7GHz
Nvidia GeForce RTX 2070 8GB
16GB DDR4
Windows 10 64-bit
Custom Settings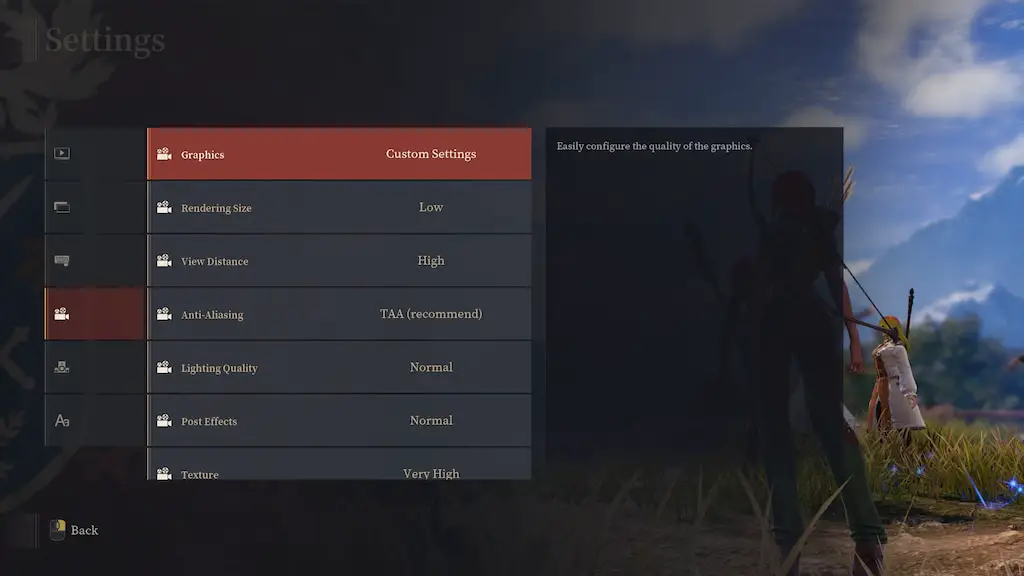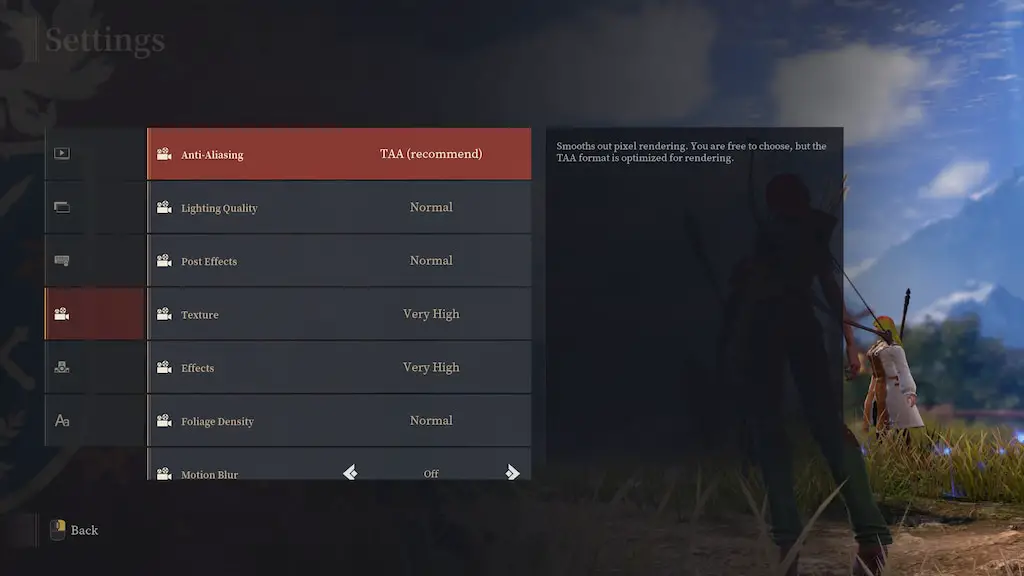 Rendering Size: Low (Below medium use TAA, otherwise it's pretty bad)
View Distance: High (Below high you start noticing some differences, even more below)
Anti-Aliasing: TAA (Anything else than TAA gets much worse the lower the rendering)
Lightning Quality: Normal (No shadows below normal)
Post Effects: Normal (Drastic change is only below low)
Texture: Very High (don't know when it takes effect, maybe only after restarting)
Effects: Very High (don't know exactly what does it change)
Foliage Density: Normal (Low and Very Low drastically reduces the foliage amount)
Performance Differences in Certain Areas
The most demanding settings are Rendering Size and Lightning Quality, but the lighting quality will only show performance difference between very low/low and normal/high/very/high. The rest have a little difference on their own.
For example:
Character customization screen, everything at max, you'll get with this sort of rig 45 fps, dropping rendering quality to high will be 60fps at least.
Tutorial area, fps will drop again to 45 with rendering at high, thus dropping it to normal will let you play there close to 60fps.
Prologue area, you'll drop again into the 45-50 fps range with normal rendering and everything else at max, lowering rendering too low won't even help there to get a smooth experience, thus had to lower all the other stuff too somewhat, tried even using normal rendering with other stuff lowered, but still below 60fps.
After the prologue, beginning area, I got 60fps with normal rendering and the rest at max, high rendering dropped it into 45fps range.
Mostly don't try to lower stuff below normal, you will get a drastic image quality drop. Lightning quality below normal removes basically almost all shadows. Vegetation below normal removes most of the vegetation, you get the gist. Rendering quality at low is good enough with other settings where they are at from what I use, otherwise, it's pretty ugly, well without TAA it is pretty ugly with any setting.
That's everything we are sharing today for this Bless Unleashed guide. This guide was originally created and written by IchigoMait. In case we fail to update this guide, you can find the latest update by following this link.
If you believe that any of the content on this site violates your rights, including your intellectual property rights, please contact us immediately using our contact form.