Assassin's Creed Valhalla has been offering a lot of epic cutscenes and cinematics in the game. With these good animations, the developer has placed subtitles and captions on each scene. While some loves to have the subtitles enabled, there are also lots of players who want to disable it.
But how can you turn off the subtitles and captions in Assassin's Creed Valhalla? Read on as this guide will teach you the proper way on how to turn off and disable the subtitles in AC Valhalla.
How to Turn Off Subtitles and Closed Captions
Disabling the subtitles in Assassin's Creed Valhalla can be done easily. You can disable it before starting the game and even while you're already in the game. If you want to turn off the subtitles, please refer to the step-by-step guide below.
Go to the Main Menu of Assassin's Creed Valhalla
Select the Options and choose the Sounds tab
Scroll down until you see the Subtitles & Closed Captions section
Under this section, you can disable the subtitles and captions in the game
Save changes and enjoy the game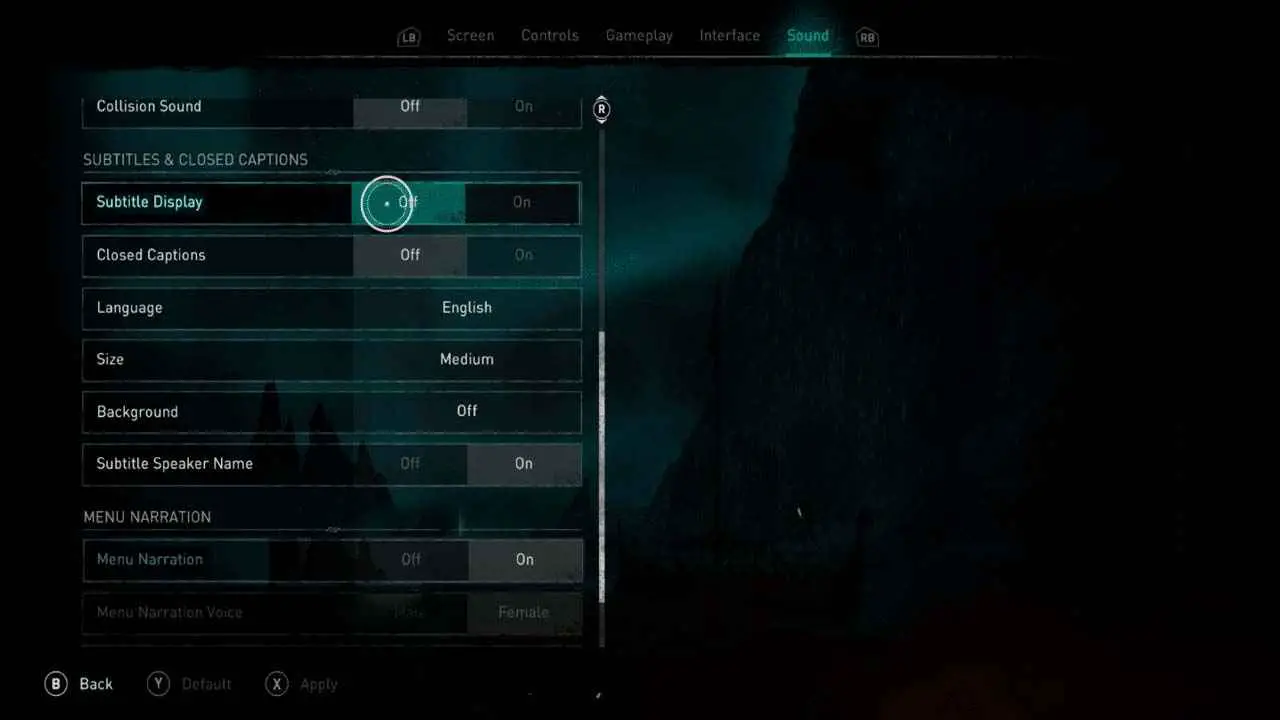 That's how you can properly disable the subtitles and closed captions in Assassin's Creed Valhalla. While here, you can also check the method on how to disable the menu narration in Assassin's Creed Valhalla. You can also check
Conclusion
And that's all for this Assassin's Creed Valhalla guide. Do you have any suggestions or tips to improve this guide for Assassin's Creed Valhalla? If yes, then make sure to leave a comment down below. This guide has been made possible by Brian Haynes. You can check him out by simply clicking his name.